Metaverse. If you're among those who are ardent fans of Metaverse and browsing possibilities to create one, you may be questioning where and how to start. Follow this comprehensive guide to develop your web3 virtual environment and become one of the very first to enter the metaverse business domain.
What is Metaverse?
The Metaverse is an open platform for virtual reality (VR), augmented reality (AR), and mixed reality (MR) experiences. In simple words, it is a 3D Internet where people can communicate, create, and share in new ways. The aim of Metaverse development is to make a collective virtual shared space, created by the convergence of virtually enhanced physical reality and physically persistent virtual space, including the sum of all virtual worlds, augmented reality, and the internet.
According to Investopedia, the metaverse is a digital reality that combines aspects of social media, online gaming, augmented reality (AR), virtual reality (VR), and cryptocurrencies.

Investopedia
This is a platform to allow users to interact virtually. Augmented reality overlays visual elements, sound, and other sensory input into real-world settings to enhance the user experience. In contrast, virtual reality is entirely virtual and enhances fictional realities.
The global metaverse market size was estimated at USD $65.51 billion in 2022. It is expected to expand at a compound annual growth rate (CAGR) of 41.6% from 2023 to 2030.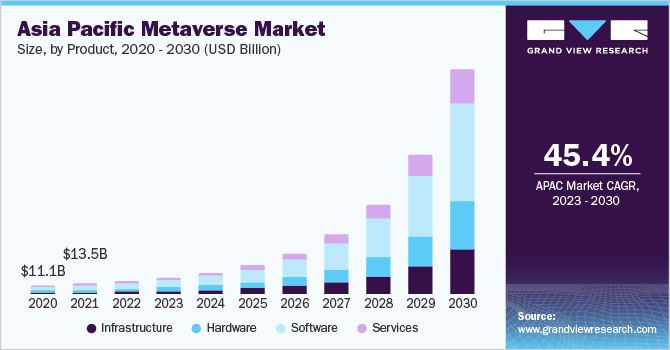 Such a highly competitive sphere is built on new technologies focused on demanding consumers. Therefore, the question of how to make sports gambling apps is very relevant today.
New technologies targeted at demanding customers are the backbone of this competitive industry. The question of how to build metaverse platforms is very relevant nowadays.
What Do We Look for in the Best Metaverse Platform?
Many companies are building and launching projects related to the metaverse. You can find a lot of information about forums, consortiums, and standards they discuss and implement. This information can be useful in how to build your own metaverse.
One of the hottest technological platforms, Metaverse is luring industry heavyweights from the worlds of social networks, technology, and online game development to the market.
With a significant user penetration rate for a variety of applications, like gaming, content production, social interaction, learning and training, and online virtual commerce, the metaverse rapidly become an uptrend.
So, what are you looking for to claim something the best in that case? Perhaps this should be a popularity of the platform and has to be expressed in objective terms – figures? Have a look at these platforms with the biggest number of monthly active users.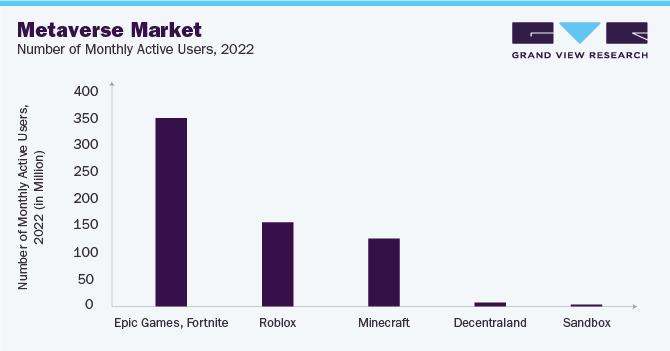 However, it's not only about MAU (Monthly Active Users) but also about technical and functional opportunities your platform provides to engage customers to stay with you on one hand and developers on the other.
Metaverse Technical Stack
There are the bunch of key different technologies that enable Metaverse to operate. These technologies work together to support the Metaverse infrastructure, making it possible for it to be as enjoyable, lucrative, and secure as feasible.
Blockchain
A blockchain is a distributed ledger with growing lists of records (blocks) that are securely linked together via cryptographic hashes. Blockchain transactions are irreversible in that, once they are recorded, the data in any given block cannot be altered retroactively without altering all subsequent blocks. Blockchain is being used by the metaverse to build a decentralized ledger for the network's usage to store digital assets.
3D Technology
3D, or three dimensional, refers to the three spatial dimensions of width, height and depth. The physical world and everything that is observed in it are three dimensional.
3D allows you to create three-dimensional images using computers or other electronic devices in a virtual reality so that it looks like real-life objects or scenes.
Virtual Reality (VR)
Virtual Reality (VR) is the computer-generated simulation of a three-dimensional image or environment that can be interacted with in a seemingly real or physical way by a person using special electronic equipment, such as a helmet with a screen inside or gloves fitted with sensors.
The most common virtual reality experiences are gaming and entertainment. However, the use of VR technology is expanding into other areas of life, including online education (such as medical or military training) and business (such as virtual meetings).
Augmented Reality (AR)
Augmented reality (AR) is a technology to make to a person an interactive experience that combines the real world and computer-generated content whose elements are augmented. The content can span multiple sensory modalities, including visual, auditory, haptic, somatosensory and sense of smell.
Mixed reality (MR)
Mixed reality (MR) is a term used to describe the merging of a real-world environment and a computer-generated one. Physical and virtual objects may co-exist in mixed reality environments and interact in real time. Mixed reality has been used in applications across fields, including design, education, entertainment, military training, healthcare, product content management, and human-in-the-loop operation of robots.
Extended reality (XR)
Extended reality is a catch-all term to refer to Augmented Reality (AR), Virtual Reality (VR), and Mixed Reality (MR). This technology is intended to combine or mirror the physical world with a "digital twin world" that is able to interact with each other.
Artificial Intelligence (AI)
Artificial intelligence (AI) is intelligence involving perceiving, synthesizing, and inferring information—demonstrated by computers, as opposed to intelligence displayed by non-human animals and humans. Example tasks in which this is done include speech recognition, computer vision, translation between natural languages, as well as other mappings of inputs.
In the metaverse, Artificial Intelligence (AI) used to automate actions in a way that mimics real-world human behavior and solves issues.
Non-fungible token (NFT)
A non-fungible token (NFT) is a unique digital identifier that cannot be copied, substituted, or subdivided, that is recorded in a blockchain, and that is used to certify ownership and authenticity. The ownership of an NFT is recorded in the Blockchain and can be transferred by its owner. NFTs typically contain digital files, such as photos, videos, and audio. Since NFTs can be transferred, it can be sold and traded. Since NFTs are uniquely identifiable assets, they differ from cryptocurrencies, which are fungible.
Cryptocurrency (Crypto)
Cryptocurrency is a digital currency designed to work as a medium of exchange through a computer network that is not reliant on any central authority, such as a government or bank, to uphold or maintain it. It is a decentralized system for verifying that the parties to a transaction have the money they claim to have, eliminating the need for traditional intermediaries, such as banks, when funds are being transferred between two entities.
Stuff to Bear in Mind while Building your own Metaverse
A large business can make a large profit. The larger business you want to build, the larger financial commitment and a certain degree of perseverance are needed to enter the industry. Make sure you're secured with your source of funding from gaps and funding delays when your product grows. The most offensive is to lose the acquired expertise and valuable time because of this.
Before you engage with the development of your application or hire a team for this, learn more about the industry's chuckholes.
Current Metaverse engaged leaders already strengthened their positions. Furthermore, such companies as Apple, Meta, Microsoft, Nvidia, Epic Games, and others secured their investments the uptrend will remain. They have their own plans on how to develop the metaverse. It means you should go your own way, your product should not be yet another version. Your product should give new opportunities to your customers which a hard to replicate or economically unviable to your competitors.
The growing popularity of the metaverse around the world has reflected in player expectations. People want more and more high-quality from all apps, and this is something to ponder.
You need to create a list of functionality to offer your users when developing your own metaverse and split it into phases. When it's done, hire dedicated high-skilled developers only who are ready to evolve to bring added value to the project they are engaging in.
Metaverse Must-have Features for Your MVP
Due to the features of any software being a base of its basic functionality, let's look at some crucial Metaverse features for your future MVP (Minimum Viable Product).
Decentralized Identity Management System
The metaverse enables you to manage your identity in a decentralized manner by generating an avatar on the blockchain that may keep information about yourself, such as name, age, and address. This safety feature allows others to verify your true identity without having access to any personal information about you, including sensitive data, such as bank account data, phone numbers or geo location.
Digital Assets & Asset Exchange Market
This feature allows users to issue digital assets on the blockchain while creating a metaverse world, and they can be used as a means of payment for goods or services offered by other users. We can use digital assets for fundraising by creating an ICO (Initial Coin Offering). However, it is preferable to investigate more closely at STO (Secure Token Offering) in light of multiple frauds and a decline in confidence in ICO. While it's a little trickier, using that path significantly strengthens the credibility of investors in you and your project.
Wallet & Payment Gateway
Users may safely keep their assets in the wallet, and a payment gateway on the blockchain platform enables transactions between parties using various wallets. This maintains the transparency of the process and accelerates transactions.
Tokenization Platform and Protocols
A tokenization platform allows users to issue their own tokens. This can be done through platforms like tZERO, Bitbond, Binance, Ethereum, Horizen, and others. Once these tokens are made available on the market, protocols specify how they operate. The protocol defines how tokens are released from one user to another, specifying whether they may be exchanged in marketplaces or used by other applications linked to your platform.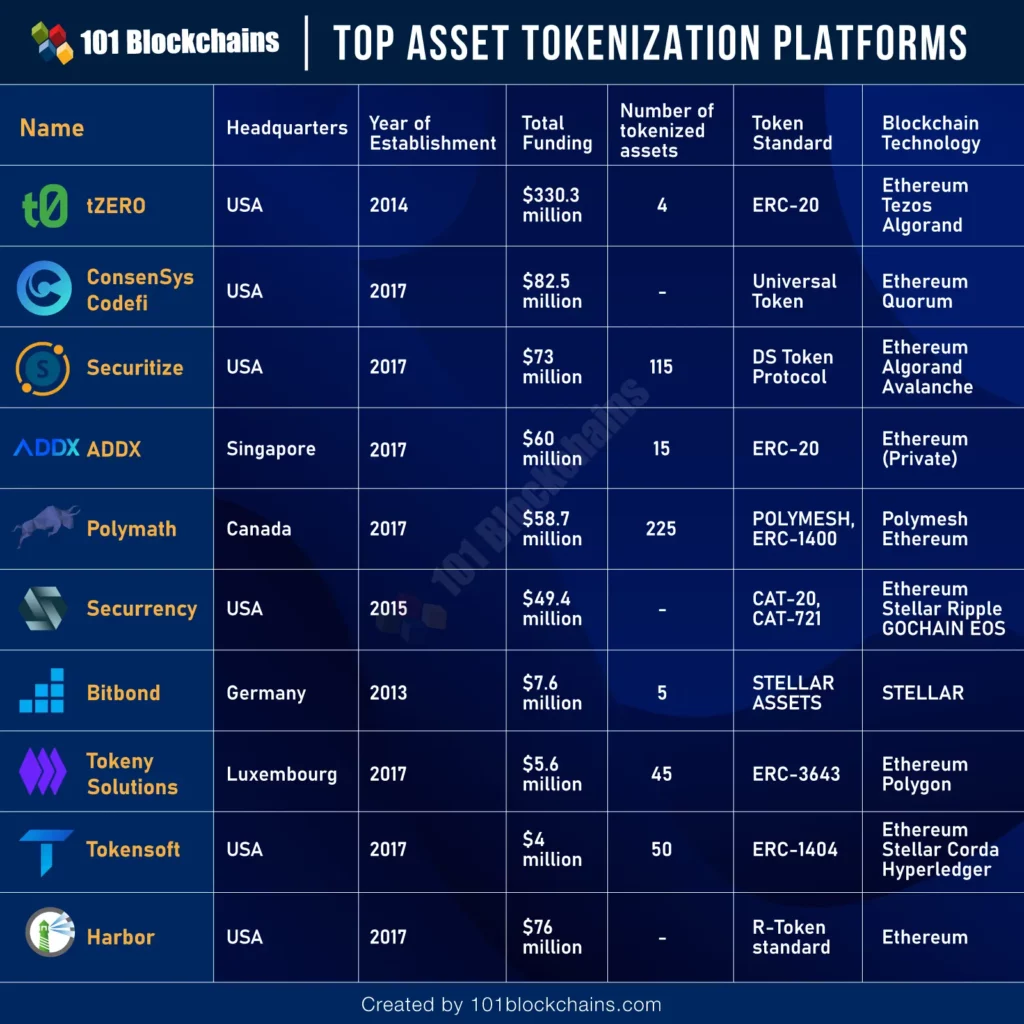 How to Build the Best Metaverse Platform
The metaverse platforms are clearly split into three major parts: the first gives the owner control, the second remains in the hands of the user, and the last gives functionality to the developers' integration with your platform. End users play online games, make bets, interact with other users, see some general stats, uptime, and so on. The owner should have access to critical data and analytics in to develop plans and track earnings. The developers should have similar access same as the owner but be limited to their scope of integration.
Consider creating your own comprehensive metaverse solution from the beginning by following a step-by-step guide that explains how to build a metaverse platform.
Develop your idea concept
Any project's base is its concept. If you already have a concept for your metaverse platform, you may go forward to the next step. Once you have a concept, you need to make a Proof of Concept (PoC). PoC is about demonstrating its feasibility, or a demonstration in principle with the help of verifying that some concept or theory has practical potential. A proof of concept is usually small and may or may not be complete. That way, it is totally fine to use no-code solutions for that. One of good examples of usage of no-code solution would be usage of Bubble, AirTable and so on to make your tests to verify your concept.
Acquire the required license
If you intend to build a platform that allows users to deposit and withdraw money, you must follow all legal requirements and have the appropriate licenses. As a result, you should grasp the rules in the jurisdictions in which you intend to operate, since different countries have different laws and regulations. We suggest you hire a lawyer who will guide you through this process smoothly. This will make you give greater attention to other crucial business tasks while concentrating on building a metaverse platform.
Perform market research
You should research your market competitors and learn how they already address the challenges that your platform will address. Consider how your competitors position themselves in the market and the techniques they apply. You should also evaluate your competitors' business metrics as well as your own strengths and flaws.
The best is to create some sort of comparison table between you and your competitors with multiple indicators to have a fairly visual illustration of your differences.
List the essential features
Create a list of essential features to offer your users that express your platform idea when developing your own metaverse and split it into phases. To detect the most crucial features of your platform, it would be better to hire a reliable team of experts, such as the professionals at Orange Sputnik.
Define the core features for your MVP
Minimum Viable Product (MVP) is a version of your product that contains minimal features that satisfy users. You release your MVP on the market so that users can get acquainted and share feedback for your product. Thereafter, the app goes into a continuous development cycle and becomes constantly updated with advanced features.
Developing an MVP does not require a large team. You only need a few people to create it. While MVP is successful, it will require adding more people and resources to develop features reach product.
Create wireframes and UI for your platform
To build an intuitive and easy-to-use product, it's essential to start with wireframes and UI next to it. The wireframes include elements such as the sections of the main screen, navigation mechanism, positioning of the Call-to-action (CTA) buttons, onboarding workflow, etc. However, the wireframes often are not functional. It is more like a blueprint for your future product – the metaverse platform.
After wireframes, you bring your app to User Interface (UI) graphic design, which you can use to represent your idea to investors while applying for funding.
Most investors are more willing to consider projects that have passed the idea validation stage, have Proof of Concept (PoC), and make active efforts to grow and develop their product instead of just looking for someone who would spend money on them.
Develop your metaverse
If you are a tech guy or have your own in-house team, you can develop your product yourself. Another option is to build an app with an app builder or to obtain a customizable app template.
On the other hand, to remain focused on your business itself, advantage your efforts, and save time, we recommend considering developing an engaging metaverse platform using a trusted software development partner company. Orange Sputnik has vast experience in software development. Our key service is Staff Augmentation. With our Dedicated Teams, you keep your product expertise clear and exclusive while staying assured that your company has a top-notch digital presence and is ready to face existing competitors in the industry.
Challenges for your technical team in building a Metaverse Platform
The creation of a metaverse is a challenging yet thrilling and gratifying journey. Let's have an overview at some of the most typical design and development bottlenecks to building a metaverse platform.
Accessibility
How smooth and simple is it for those who are unfamiliar with blockchain technology to use your platform? This difficulty can be met by creating user interfaces that are simple to use and welcoming, even for persons who have never heard of the technologies before. A metaverse should be as widely available as feasible. It should have a user interface that works on any device and be simple to use.
User Experience
If people don't enjoy the experience with your real-time simulations, they won't remain long and will eventually go. To improve this, ensure that everything runs smoothly and that there are no any faults or errors that users may find while gaining own experience in your metaverse.
Scalability
As your user base grows, so will the metaverse platform's requirements for creating a metaverse world. All this translates into more work for the development team who will have to implement additional features and services. If they do not accomplish this efficiently, the software may crash or slow down when there are too many people using it at the same time. Scalability may be achieved by options such as a dual chain network design or an open-source metaverse platform empowering your solution with a full coverage ecosystem.
Maintaining security
The development team must nail down that their virtual environment is safe from hackers and other potential dangers. This is the most crucial aspect of creating a metaverse platform since it affects whether or not users would have trust. Make sure your team ensures your platform has the best security measures to secure your users and their data, and this is the solution to this potential issue. Blockchain, tokenization, a zero-trust approach, and the use of open standards are among the technologies that provide metaverse security.
Bug fixing
Pay close attention to having Quality Assurance Engineers on your team. They are a secret sauce inside your team to monitor all software engineering processes, methods, and work products to ensure compliance against defined standards. Their duties include identifying and analyzing any bugs and errors found during the test phase and documenting them for review after. There are many bug types, like functional, syntax, logic, calculation, unit-level, system-level integration, and out-of-bounds bugs. As a good developer you're doing so-called initial testing, but anyway might not follow all technical specifications and user workflow stated in the documentation and features description. For this, you have QA Engineers.
Prepare for Metaverse Platform Launch
Before the official release of a product, you should do pre-marketing since it leads your product to success. What is the value of a great product if no one knows about it? You must spread the word about your product in any way available.
To make a pre-marketing you should follow these simple steps:
Build a landing page for your platform. The landing page should provide the most important information regarding your Metaverse platform so that potential users can stay up to date with it. You can also use the landing page to sign up your target audience for the pre-launch marketing campaign.
Create your press kit. A press kit comprises basic information about your product, such as brand logos, pack of shots, videos, Board and Executive Leadership Team images and bios, and so on. The primary goal of a pre-launch press kit is to raise brand recognition prior to the launch of your product.
Run a marketing campaign for the pre-launch period. We recommend go with Email Marketing, since it is a fast and effective way to present your users with teasers, such as a media kit, landing page, and some free stuff. Also, you may notify your users about the launch date of your app so that they can quickly get onboard and share feedback with you.
Go Live
Depending on the set of features of your platform, by the end of the first development phase, you can have a website, mobile application, or desktop application.
If you have a website, it should go pretty simple – make a release and you're live. In the scope of desktop applications, it's kind of the same, but for the mobile application you should take an additional step: submit your app to the App Store and Google Play. Make sure you're following the requirements and regulations provided by App Store and Google Play.
Next to it, you have to conduct post-launch activities for your platform.
Here are some recommendations to bear in mind:
Issue a press release with the aim of some online tech magazines.
Spread the word about your metaverse launch! Make a buzz! Use partnerships and also your own stages to make a buzz around yourself that even Google can't disregard.
Leverage different paid marketing options, such as pay-per-click advertising, social media ads, banner ads, and ad retargeting.
How to Launch Your Metaverse Platform With Orange Sputnik
Orange Sputnik is a Remote-First Staff Augmentation provider. We assist companies in building dedicated development teams, saving money by matching our customers with best-fit developers eager to be a valuable part of projects they are involved.
We collaborate the way to deliver high-quality software development services and customer satisfaction.
We are here to relieve your efforts in developing your product from scratch or updating your current solution by increasing performance and introducing new features that will set you apart from the competition.
The Bottom Line
The most obvious use case to launch a metaverse is a desire to serve the entertainment realm. The virtual world can provide a new way to experience movies, games, and social interactions.
The development team must nail down that their virtual environment is safe from hackers and other potential dangers. This is the most crucial aspect of creating a metaverse platform since it affects whether or not users would have trust.
Hiring a dedicated team of qualified developers from Orange Sputnik is a profitable alternative for creating a metaverse. You may do this by hiring a team of developers to construct your project from cratch, from the discovery phase through the project launch.
Don't miss the best articles!
Subscribe to Blog Digest