Ubuntu is the world's most popular open-source desktop operating system. 23 April 2020 Ubuntu 20.04 LTS was released. Its codename is Focal Fossa. Let's have a quick look at this enterprise-grade, secure, cost-effective operating system for organizations and home users.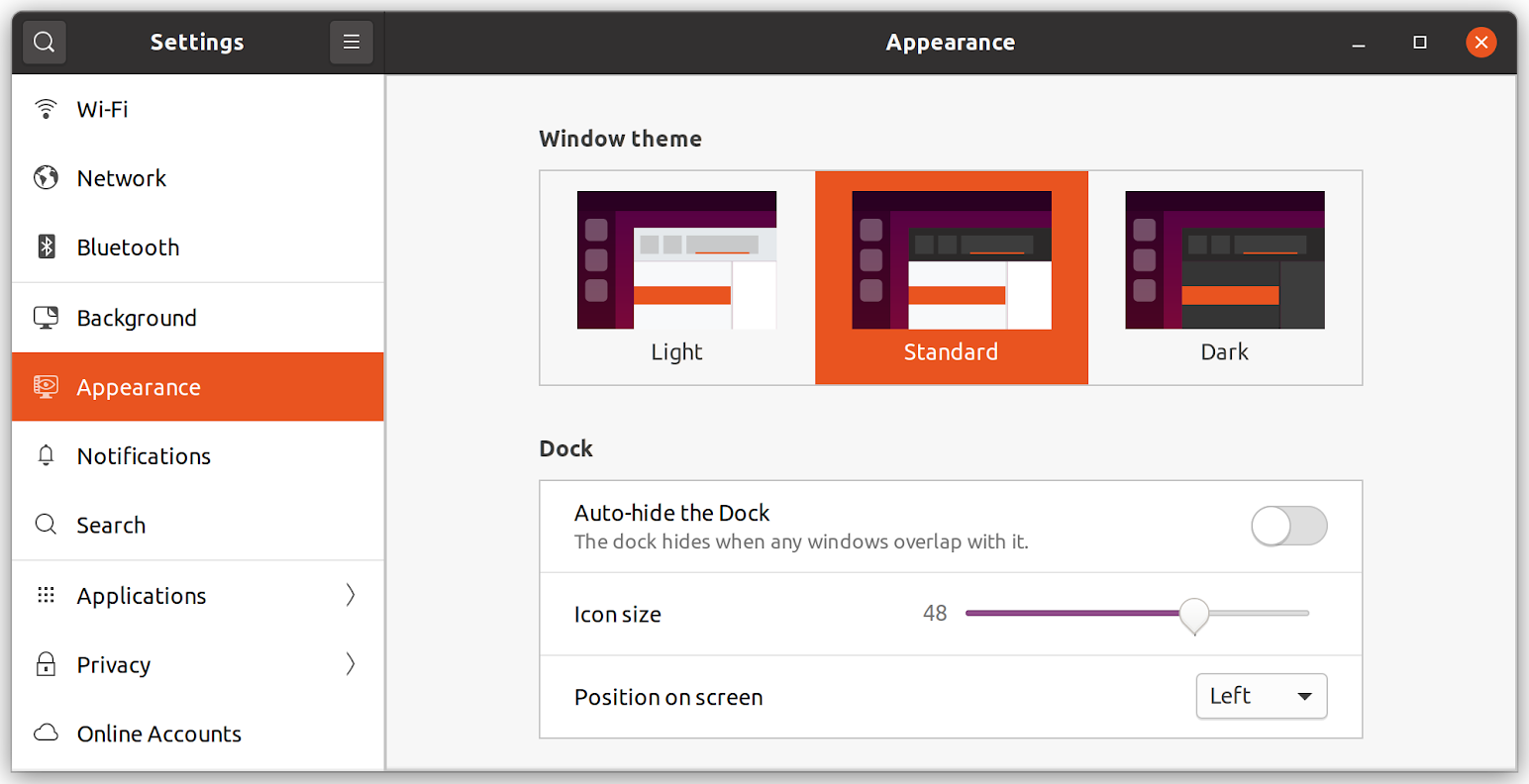 The codename… Following own tradition Ubuntu keep having names of animals. This version is not an exclusion. Full codename is Focal Fossa. "Focal" means central and important as per Cambridge dictinary. And word "Fossa" can have, I would say, double meaning. Fossa is a cat-like, carnivorous mammal endemic to Madagascar in animal world. And also it has "FOSS" at the beginning, which can have a meaning of "Free and Open-Source Software". Smart move, guys!
In desktop versions, following the latest trends in operating systems Ubuntu gaining a dark theme. And so, in Ubuntu 20.04 LTS we have 2 options of the standard Yaru theme:
Meanwhile, the refreshed Yaru theme also extends the installer slideshow and boot-splash. Now Yaru theme has an animated spinner during the boot time. If you enable full-disk encryption, then the passphrase input boxes during boot perfectly match the desktop theme.
Major updates
Ubuntu 20.04 LTS based on a new long-term Linux kernel – 5.4. This is crucial for the latest hardware support and security updates and has improved support for IPv6 on Microsoft Azure. Also, highly threaded Linux software running under CFS Quotas gets a big performance fix. Next to this driver that allows working with temperature and voltage sensors of the Ryzen processors line has been added.
Linux Lockdown Kernel
The Lockdown function increases the security of the Linux kernel by restricting access to functions that can allow arbitrary code to run through code provided by user processes.
So, basically, even the rooted account cannot change the kernel code. This can reduce the damage from potential attacks, even when the root account has been compromised. Thus, the overall security of the operating system is increased.
Better bootloader
Since we noticed about spinner during the boot, and even more important to tell about the bootloader.
Earlier Ubuntu installer versions allowed to write the bootloader to a single disk only. As a result, the bootloader was a single point of failure in systems with multiple disks attached. The current installer version allows writing the bootloader to multiple disks, ensuring the resiliency of Ubuntu starting at the bootloader level.
Long-lasting support
Ubuntu 20.04 LTS comes from up to ten years of support provided under the UA-I subscription. By default, LTS release comes with five years of support. However, the ESM service extends the support for an additional five years. In scope of Ubuntu Server, it makes it a super stable platform for both infrastructure and application deployment which optimized for enterprise needs.
VPN as a module in kernel space
Yes, we are talking about WireGuard. It's an innovative VPN technology with modern cryptography defaults and streamlined usability. It provides performance advantages and a high level of security since running as a module in the kernel space. WireGuard is included in Ubuntu 20.04 LTS and backported to Ubuntu 18.04 LTS. Because of this it gives big advantage for the cloud solutions with Ubuntu right now.
WireGuard® is an extremely simple yet fast and modern VPN that utilizes state-of-the-art cryptography. It aims to be faster, simpler, leaner, and more useful than IPsec, while avoiding the massive headache. It intends to be considerably more performant than OpenVPN. WireGuard is designed as a general purpose VPN for running on embedded interfaces and super computers alike, fit for many different circumstances. Initially released for the Linux kernel, it is now cross-platform (Windows, macOS, BSD, iOS, Android) and widely deployable. It is currently under heavy development, but already it might be regarded as the most secure, easiest to use, and simplest VPN solution in the industry.
GNOME 3.36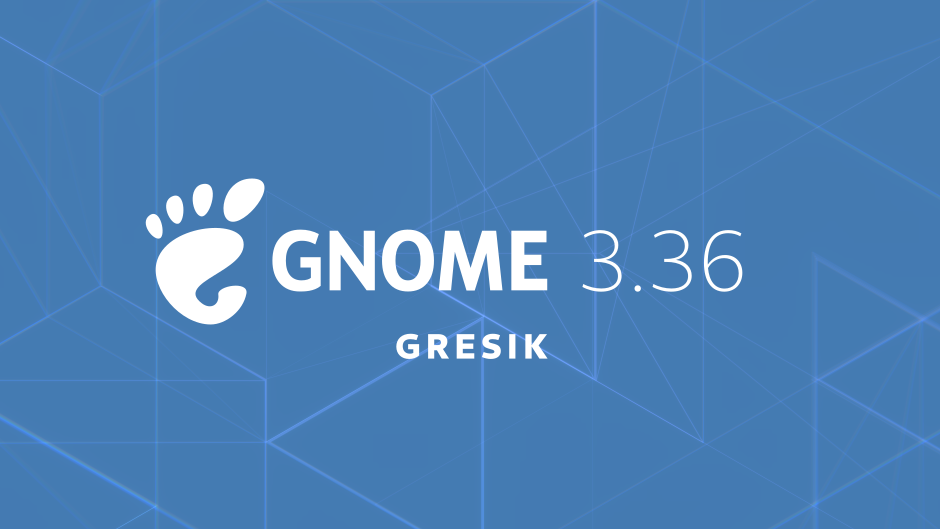 It becomes a good tradition to have performance improvement with smoother animations and lower CPU usage. It should be especially noticeable for those who are in need to run an Ubuntu-based virtual machine. It became even better in performance for window and overview animations, JavaScript execution, mouse movement, and window movement with lower latency now.
The new "do not disturb" toggle will be an awesome addition when you plan to focus on work. The new login and lock screens have simple and clean UI. It is worth to mention a suspend option has now appeared in the one-click status menu.
Big productivity apps
Ubuntu Desktop gives you all featured ready to use the operating system right after installation.
It integrates with Google G Suite or Microsoft Exchange and also supports open standards that allow users to avoid vendor lock-in.
By default, it shipped with Firefox as the default web browser and Thunderbird as an email application.
LibreOffice is a free and powerful office suite that enables you to create and edit office-related documents. It has a clean interface and feature-rich tools to unleash your creativity and enhance your productivity.
More secure SSH access
SSH becomes now with two-factor authentication. Historically, SSH used to use single-factor authentication and the actual authentication mechanism based on passwords or SSH-keys. In case of sensitive information leakage, and if the system was compromised, this can become a security issue. Starting with Ubuntu 20.04 LTS, SSH supports hardware-based two-factor authentication. That's a great addition to the operating system's security.
lz4 compression
Engineers from Canonical tested various compression algorithms for the kernel and the initial initramfs boot image while trying to find a compromise between the best compression and decompression time. The lossless compression algorithm lz4 showed the most noticeable results and was added in the previous Ubuntu 19.10. This reduced operating system boot time compared to previous releases (Ubuntu 18.04 and 19.04). In Ubuntu 20.04 LTS remains the same lz4.
exFAT
The Microsoft FAT file system is not capable to keep files larger than 4 GB since it's 32-bit. To overcome this limitation, Microsoft created the exFAT file system. Now you can format, for example, a USB drive into exFAT using Linux the kernel built-in exFAT file system support.
SNAP usage
Canonical continues to promote the universal package format – snap. This is even more obvious in Ubuntu 20.04. If you try to run a program that is not installed, then, first of all, it will be offered to install using snap command. As a professional user of Linux based operating systems, it does not make a big sense for me. And for the regular user, it makes sense since you don't need to deal with app dependencies which is comfy. On the other hand, if you install apps via terminal, to what degree you're still regular user?
ZFS and zsys
In Ubuntu 19.10, experimental support for installing the desktop onto a ZFS was added. Ubuntu 20.04 LTS ships with a newer ZFS which features native, hardware-enabled encryption, device removal, pool trim, and improved performance. While it is still experimental, means not recommended for Server version, this feature built with the addition of zsys, own integration tool between ZFS and Ubuntu.
ZFS is quite convenient and reliable for home data storage, as well as server storage at work, and "out of the box" can do more than the same LVM. ZFS supports partitions up to 256 Zettabytes and can process files up to 16 Exabytes.
ZFS performs data integrity control. The writing function ensures that the data used is not being overwritten. Instead, new information is written to a new block, and file system metadata is updated to point to it.
When users install software or update their system, zsys will take an automatic snapshot, enabling users to roll back, should an update go bad. These snapshots are presented in the GRUB boot menu.
Farewell, Python2
Say goodbye to Python2.
Python 3 was introduced in 2008 but looks like even 12 years is not enough to adapt Python 2 projects to the newer version. In Ubuntu 15.10, an attempt took place to deprecate Python 2, but they have continued its support. And now, on April 20, 2020, Python 2.7.18 was released, which is the last release of the Python 2 branch. No more updates for Python 2.
Ubuntu 20.04 no longer supports Python 2 and uses Python 3.8 as the default version of Python. Unfortunately, there are a lot of projects working with Python 2 left in the world, and for them, the migration to Ubuntu 20.04 can be painful. Luckily you can still install the latest Python 2 with apt:
apt install python2.7
32-bit, bye-bye!
In the last couple of years, Ubuntu does not provide ISO 32-bit images. Now existing users of 32-bit versions of Ubuntu can upgrade to Ubuntu 18.04. And this is the last 32-bit version of the operating system available for an upgrade. So, if you are currently running 32-bit Ubuntu 18.04, you can stay with it until April 2023. That's the end of an era of 32-bits.
Accelerated compute and gaming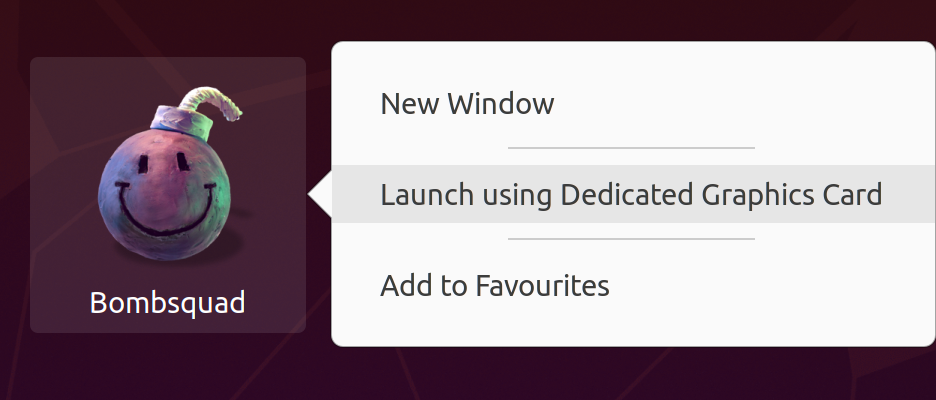 Artificial intelligence (AI) and machine learning (ML) are a new class of data engineering, and adoption in the enterprise is exploding. Ubuntu Desktop accelerates data science, on computers, by providing the latest possible tools, drivers, and libraries. Data scientists can develop their AI models on high-end Ubuntu workstations using Kubeflow before training on racks of bare-metal Kubernetes and public clouds with hardware acceleration.
GameMode, Feral Interactive's performance tool is installed by default in Ubuntu 20.04 LTS. This daemon allows games to request a set of optimizations to be applied temporarily to the host OS or a game process. Currently, GameMode provides optimizations for CPU governor, I/O priority, process niceness, kernel scheduler, screensaver inhibiting, GPU performance mode (NVIDIA and AMD), GPU over-clocking (NVIDIA) and custom scripts.
And if you have a hybrid graphics, then you can now launch applications using the discrete GPU right from GNOME Shell, via the "Launch on Discrete GPU" context menu item. It works both for NVIDIA and AMD GPUs.
Don't miss the best articles!
Subscribe to Blog Digest