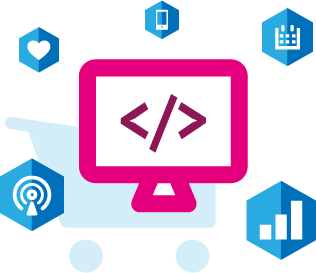 Offshore Software Development
Choosing to work with our nearshore dedicated development center (aka "own dedicated team" or "outstaffing") scheme is a good idea when you need developers who are completely busy with your long-term project. This way you save a lot of administrative expenses like accounting and HR services.
Your Dedicated Team
Team is yours and developers are only working with your projects. They are located in our office, this saves your office space. And they are motivated and dedicated to you due to direct contact (simply like own remote employee).
Administrative burden
With our staffing service there are no administrative needs' headache - we take care of everything your staff want to have - coffee, cookies, convenient working place, cozy environment - everything is taken care of.
Teams community collaboration
It's always great when you have your own IT team in your office just next to you and can reach them by your own hands, but would it better to say that two heads are better than one? When you outstaff, you power up your specialists with the ability to work side by side with other professionals.
Team chosen right for you
Our skilled HRs find the best team reinforcement who has all the required knowledge and expertise for you. This is only up to you who to pick.