What do startups think about Birdhouse accelerator?
We continue to share with you insights and facts about the most attractive European acceleration programs. Today, the hero of our next review is Birdhouse, an accelerator from Belgium. "Work on explosive growth under intensive supervision and gain access to expertise, capital, and the most valuable network," promises an accelerator to its participants.
Well, sounds fantastic! But let's turn to feedback from ex-participants of this acceleration program and find out what they think and what pros and cons of being a part of Birdhouse they emphasized for themselves.
---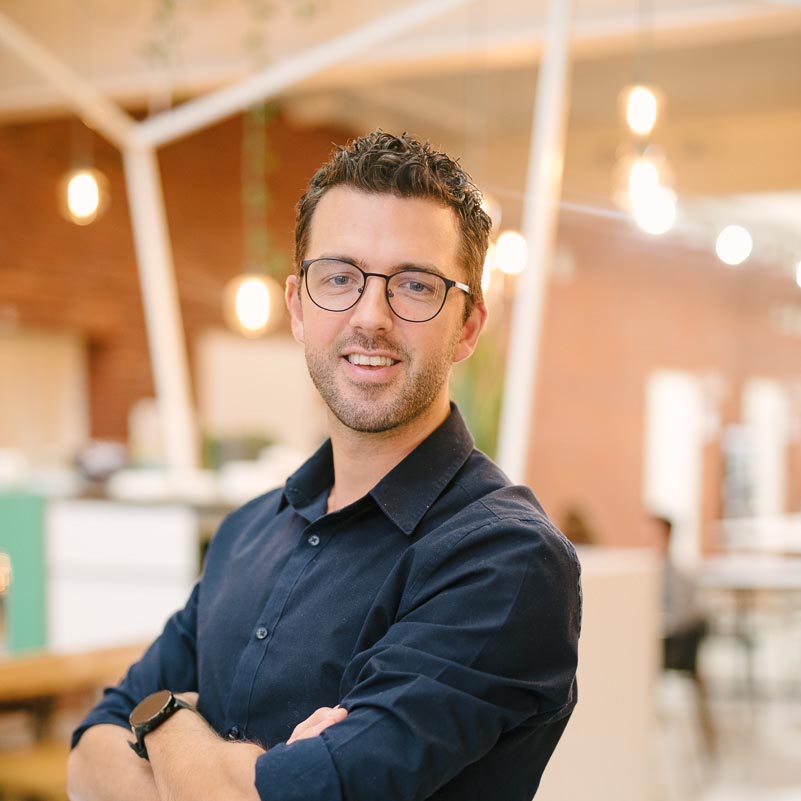 IFLUX: "We have built up a broad network of specialists in different niches and gained a lot of knowledge about how the ecosystem of startups works."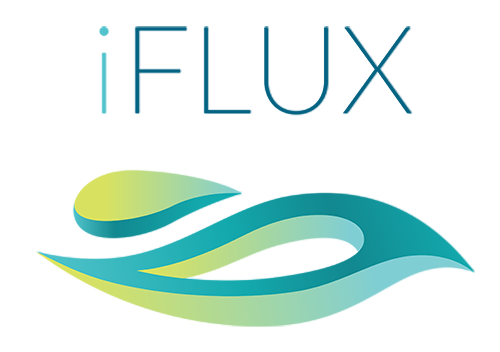 Tim Op' t Eyndt – Co-founder
Website: https://www.ifluxsampling.com
Idea: "Measurements and monitoring of groundwater contamination and soil remediation."
Fast and cost-effective soil remediation
Innovative technologies are being implemented in all areas, including the environmental monitoring industry, to improve and speed up data collection for various purposes. Is it possible to create cost-effective technology for monitoring groundwater that will more efficiently and faster collect data on groundwater dynamics? Tim Op' t Eyndt and his team know the answer. "We developed a unique technology that can make a direct measurement of groundwater and contaminant movement (the speed and direction of groundwater). One of the most important parameters in the soil contamination process is the risk of spreading towards drinking water, facilities, and agricultural land. The results we get help to find a fast and cost-effective solution for soil remediation."
After describing their core business, the Co-founder of iFLUX told us about their current developments. "We have passive non-digital samplers, but we are also developing a real-time digital monitoring sensor to capture groundwater dynamics."
Why join Birdhouse?
When deciding whether to take part in the acceleration program, there are two primary questions to think about: where are you now, and how do you want to develop your company. The question about joining Birdhouse's motives did not cause any difficulties for our interviewee, and he gave us a frank answer. "It was just before we officially launched. Because we had the luxury of being inside the university and research organization, we explored how to bring our product to the market and mainly focused on our next steps."
Tim also shared with us another reason for joining the program. "What is good about participation in the acceleration program like Birdhouse? It is a fascinating one-on-one discussion with the people who already have experience and can give you the exact information about what you need on your current stage, as a startup."
To get into the program – be yourself!
Tim shared with us, in his opinion, the major obstacle that stood on their way to become a part of the Birdhouse. "It was a competition between 700 startups. I doubted because of the very complicated technical story that we have. It's not B2C, it's B2B, and it is hard to explain our advantages and the tech side of our idea to a non-expert world. So it's way more complicated than a typical new software service, and it's not a fancy product that everybody understands. But we had an excellent story."
According to Birdhouse alumni, if you are a young entrepreneur and you want to get into an accelerator, "you have to be authentic, be yourself, bring your story as best as possible, and believe in yourself."
Good interaction with Birdhouse mentors
Describing the educational part of the program, the Co-founder of iFLUX especially noted the mentorship. "What is most important, we had a perfect interaction with mentors. We were on the same level, and this resulted in very open and efficient discussions. From the very beginning, we had a clear and common vision of what we were doing. We had one meeting every month, but mentors were available anytime to answer our questions or help with the upcoming or current issues."
"From the very beginning, we had a clear and common vision of what we were doing."

Tim Op' t Eyndt
The other side of networking
The networking issue is essential for any startup; this also applies to the search for investors, clients, or partners. "Regarding our business, it was quite difficult because the Birdhouse network didn't match with the one we needed. But what was excellent is the network of service partners like lawyers, accountants, IT experts, public authorities."
Why is it crucial for a startup to find the perfect balance?
Since many startup founders are budding entrepreneurs, not everyone understands that successful business development requires not 100% but 200% effort and time to succeed. Tim Op' t Eyndt – the Co-founder of iFLUX, gave us valuable and vital advice. "It is important to find the right balance between giving and taking. As a startup, you also invest in the accelerator – you give your time and presence. And to combine it – is a real challenge, especially if you are an inexperienced entrepreneur."
"It is important to find the right balance between giving and taking."

Tim Op' t Eyndt
An inspiring community of Birdhouse accelerator
According to our interviewee, the most significant benefits of working with Birdhouse were connections with mentors ("it was the biggest asset that we got") and with the network of experts. As a startup or a young entrepreneur, you may feel like it's "you against the world." Tim shared with us their example, which became another strong point of Birdhouse for iFLUX. "Since we are from an academic environment, connection with other entrepreneurs and startups was also important for us; we shared the same questions and issues. Birdhouse community was inspiring for us."
"Birdhouse community was inspiring for us."

Tim Op' t Eyndt
The acceleration program's inspiring environment and the example of other young entrepreneurs and startups, connections with mentors, and experts in different niches, can help you thrive in your future development.
---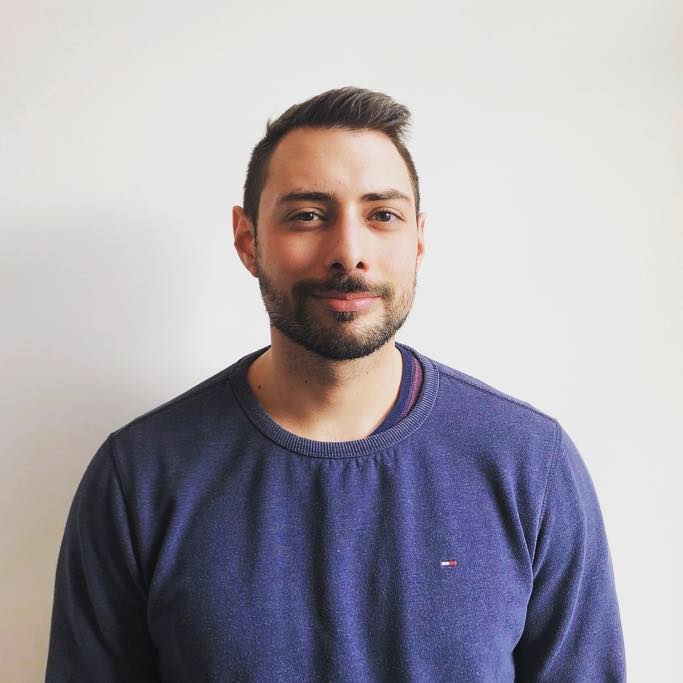 "During participation in Birdhouse, we focused on the business model, and in a couple of months changed our idea, what brought us to a new level."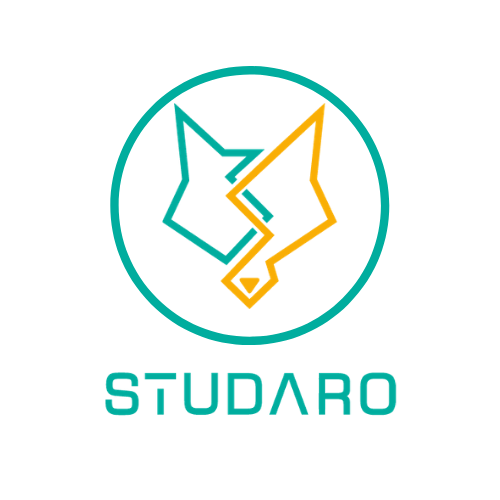 Lorenzo Ego – Co-founder
Website: https://studaro.be/
Idea: "Student jobs related to studies and personal growth."
Looking for a students' job? Ask Studaro
There is a stereotype: all employers need employees with experience, but most companies don't hire staff with no practice. Lorenzo Ego – Co-founder of a startup Studaro and his team are ready to debunk this myth and know how to find a job depending on your skills and specialization.
"Studaro is a student and graduate consulting agency," started our interviewee. "We help international students and students from Belgium find their first job. Students who have to study for another 1-2 years or graduates can experience their future occupations in practice and earn money. They also can try to find an employer they can immediately start working with after they graduate," Lorenzo shared with us their main idea.
Studaro before and after Birdhouse
Of course, our accelerator review covers many aspects, from mentoring to funding. But with Studaro, we would like to pay attention to the changes they have undergone as a participant of Birdhouse. Lorenzo, with a cheery voice, shared with us their story. "When you take part in such an acceleration program like Birdhouse, you have to have some revenue, first customers, etc. We had only an idea and kind of business plan."
Lorenzo continued explaining, "In the beginning, we focused mostly on helping international students get a job. It could be whatever job they wanted while they were studying abroad. During Birdhouse's participation, we realized that we have to shift our business model towards relevant students' jobs. We analyzed the educational background, experience, and potential of both Belgium and international students. For example, if they study IT, finance, or engineering, we will search for these vacancies for them. In this way, we also could add value to the employer's companies."
"We had only an idea and kind of business plan."

Lorenzo Ego
Lack of experience as the main reason for participating in the accelerator
According to statistics, 90% of startups fail, whether it is an incompetent team or a lack of a clear strategy that leads to a startup's demise already on an early stage. Acceleration programs instead strive to mitigate the risks of starting a business through clarifying all stages of company development.
"It's a cliche, but we have made our business plan in the living room of my Co-founder," recalls our interlocutor with a slight note of nostalgia and a smile in his voice. "We wanted to continue, but we had a lot of questions: how to start it, what to do first, etc. So the biggest issue we got confronted with was lack of experience."
And it's not surprising, as it's the lack of experience in this or that aspect of a business development that mostly leads entrepreneurs to take part in the accelerator. And Studaro was no exception. "So participating in the acceleration program was relevant for us, as they have a wide network, experienced mentors, experts from different industries, who can teach you and refer you to other people. Also, the accelerator provides you with co-working space, as we already annoyed our parents," laughed Lorenzo.
"So, the biggest issue we got confronted with was lack of experience."

Lorenzo Ego
How to become a part of the acceleration program?
As for whether it was challenging to become a part of the accelerator, Lorenzo was sincere and admitted that it wasn't easy for them to get into the program. He shared with us the primary stages of the contest in Birdhouse. "To be honest, we were nervous as Birdhouse has an excellent reputation. In the first round, we had to fill in documents and answer questions, like who you are, what your idea is about, how you see yourself in 2-3-5 years, what vision you have about your company. After that, we presented our idea and had a "speed date" with mentors. Lorenzo gave advice, "Be ready to give clear answers."
Whether you were accepted into an accelerator or not, it does not yet speak about your business idea's quality, but it says about your readiness to implement it.
"Be ready to give clear answers."

Lorenzo Ego
Get your first clients from a startup community
You may or may not be surprised to hear that magic often happens in business accelerators' hallways. "The main benefit for us was a community of startups who participated in Birdhouse. They became our first clients and generated our first revenue," Lorenzo confirmed our thoughts.
The sharing of ideas, goals, and experience, particularly outside the program's formal boundaries, can yield some most rewarding benefits for a startup. Our interlocutor continued to talk about relationships with other participants. "We learned a lot from the startup's community and made some lifelong friendships. We regularly meet and give updates about the progress of our startups."
All the fun happens when the curtain goes down, and the audience leaves their seats in the hall.
"We learned a lot from the startup's community and made some lifelong friendships."

Lorenzo Ego
Money, money, money…
What about the possibility of obtaining funding as a participant of the accelerator? "When we participated in Birdhouse, they didn't invest in startups and take any equity. But they had a partnership with Belfius (one of the biggest banks in Belgium), so it was easy to get a 50 000 euro bank-loan from them."
Although Studaro was in a pre-startup stage, its co-founders were not interested in funding. However, already at the end of the interview, Lorenzo shared with us that one of Birdhouse's ex-mentors later became their angel investor. Hmm, we are sure that this is not the first such case for Birdhouse.
---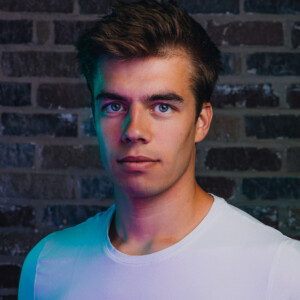 "Participating in the acceleration program like Birdhouse gives you the privilege and a certain image, as it's a well-known accelerator."
Andreas De Neve – CEO & Co-founder
Website: https://techwolf.ai/
Idea: "Use AI to build the workforce of tomorrow with the employee data you have today."
The right talent, right place, right time
How to make employees stay relevant within their organization? How to manage human capital and save money? How to help a company develop in a trend flow? Most HR managers are concerned about these issues.
Andreas De Neve and his team know everything about creating an ecosystem of personnel management using artificial intelligence technology. "TechWolf is using AI technology to automate HR in large enterprises, to track the skills of employees based on data, and reskill company's staff based on the future trends," started Andreas.
We asked Andreas when the company got into the acceleration program. "We joined Birdhouse in November 2018, two months after we launched the company. But we were working on our technology from 6 months to 1 year before we joined the program. We had an idea and already developed technology while studying at the university. But we didn't have any revenue or customers, so it was a pre-startup stage," shared their story, Co-founder of TechWolf.
Unexpected reasons to join an accelerator
During the interview, we discovered that TechWolf had several reasons to join Birdhouse. "One of the top female entrepreneurs who started the biggest outstaffing and outsourcing company in Belgium was also a Birdhouse mentor. We wanted to get in her team as the initial prototype of our software focused on outstaffing and outsourcing."
Andreas mentioned another interesting and no less important reason or, better say, the advantage of joining Birdhouse. "Accelerator provides co-working spaces for startups. So it was easier to draw the line between the university, our startup, and the acceleration program. Because if you do everything at once at home, the boundaries are being blurred, and it is hard to stay focused on one thing."
A strong Co-founder team is always a benefit
When asked whether it is challenging to get accepted into an accelerator, our interlocutors usually talk about how important it is to be self-confident, fully understand what you want from your idea, and how to implement it. However, as for TechWolf, we received a completely unexpected answer, which once again confirmed that the team matters, and it is essential to remember with whom you start your journey. "I think we got accepted because of our idea as Birdhouse valued a strong Сo-founder team, like ours." Andreas clarified, "Three of us are engineers with a degree in computer science, and one even studied at the University of Cambridge in the United Kingdom."
An honest opinion about networking in Birdhouse
As the level of honesty of our interview has raised, Andreas also shared with us their clear view on the networking aspect in Birdhouse. "Most connections came through mentors and their network"
Networking is essential if you want to see both short-term and long-term growth of your startup. "Participating in the acceleration program like Birdhouse gives you the privilege and a certain image, as it's a well-known accelerator."
"I think the most connections we got were from mentors but not from the accelerator itself."

Andreas De Neve
Individual approach
The question about Birdhouse's strongest sides seemed to be the easiest for Andreas, and he gladly shared his opinion with us. "They don't have a large flow of startups, which means they don't accept like 50-60 startups every six months. So you get three mentors with a very personalized approach and all their attention to your company." According to the interviewee, mentors challenged the TechWolf team significantly as they already know the main pitfalls, and they helped them avoid the most prominent issues.
An individual approach sounds like a literary cliché, but in fact, a cliché is something that has been tested over time. Do you agree?
Don't miss the best articles!
Subscribe to Blog Digest