We continue to discuss the most notable accelerators and incubators in Europe in our blog. Today, we would like to bring to your attention the second part of the Elevator Startup Labs program review. A few more opinions of ex-alumni, a few more honest views on the pros and cons of the program, a few more details about participation, mentoring, education, and funding opportunities – all this awaits you in the next part of our unbiased review. Stay with us!
What do startups think about Elevator Startup Labs?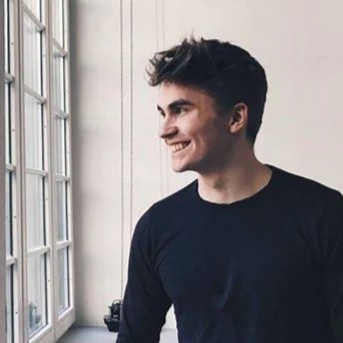 Modash.io: "We were looking for a strong mentorship, office space, and networking."
Avery Schrader – the Co-founder
website: https://www.modash.io
idea: search engine for finding and analyzing social media profiles
How to run a marketing campaign with the most relevant influencer?
It is becoming increasingly difficult for businesses to attract attention, especially on the Internet. This is mainly due to the invasion of the online world, both SMEs and large businesses. Consumers are becoming more skeptical about self-promotion and lean towards the opinion of word-of-mouth. This is why there is a growing demand for innovative digital marketing strategies. As such, influencer marketing is likely to become the most popular and promising marketing on the market.
Our interviewee, the Co-founder of the Modash startup, shared his opinion about the Elevator program and briefly described their company's activities and how their technology and solution can help with influencer marketing.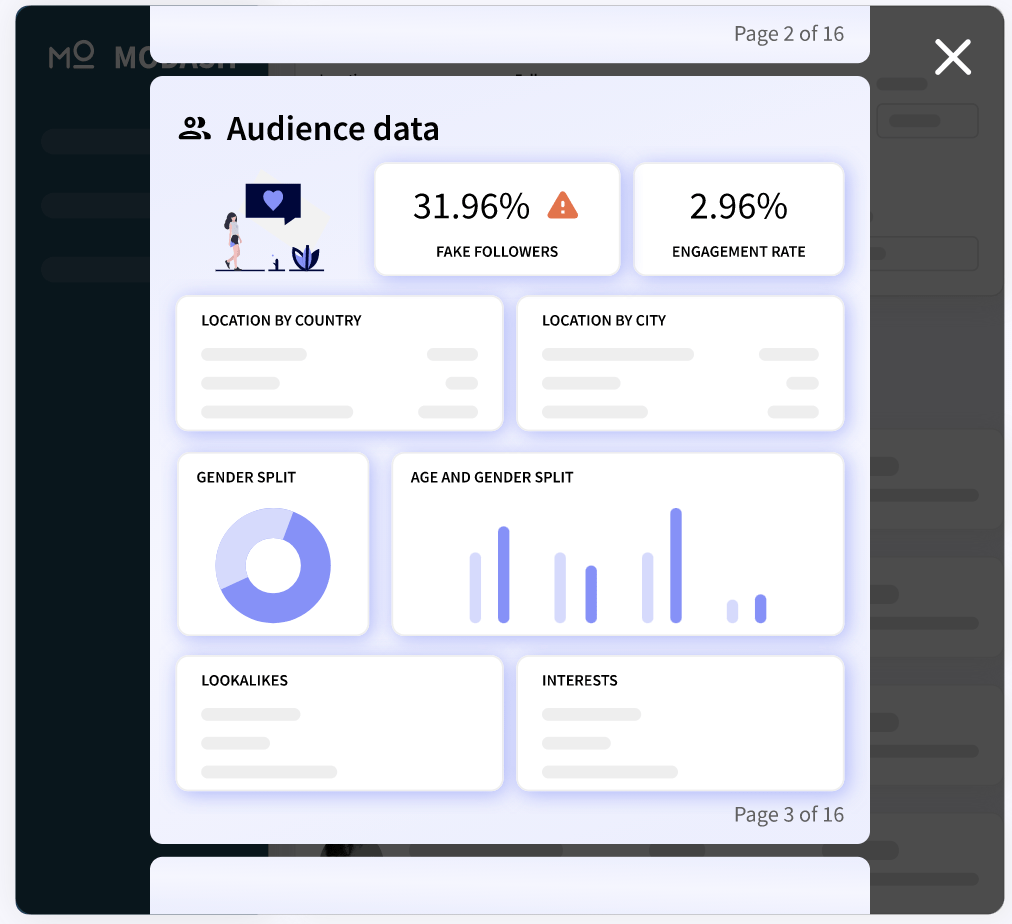 "Modash is a search engine for finding and analyzing social media profiles anywhere in the world," stated Avery. He explained by giving us an example: "Suppose your B2C company wants to do affiliate or influencer marketing campaigns with social media creators. However, you are not sure about their audience and if it matches your goal. We make it easier for companies, for example, in Ukraine, to find the best matching influencer in the US. Our search engine will analyze profiles and audiences of different influencers and match you with the best influencer who speaks to your audience."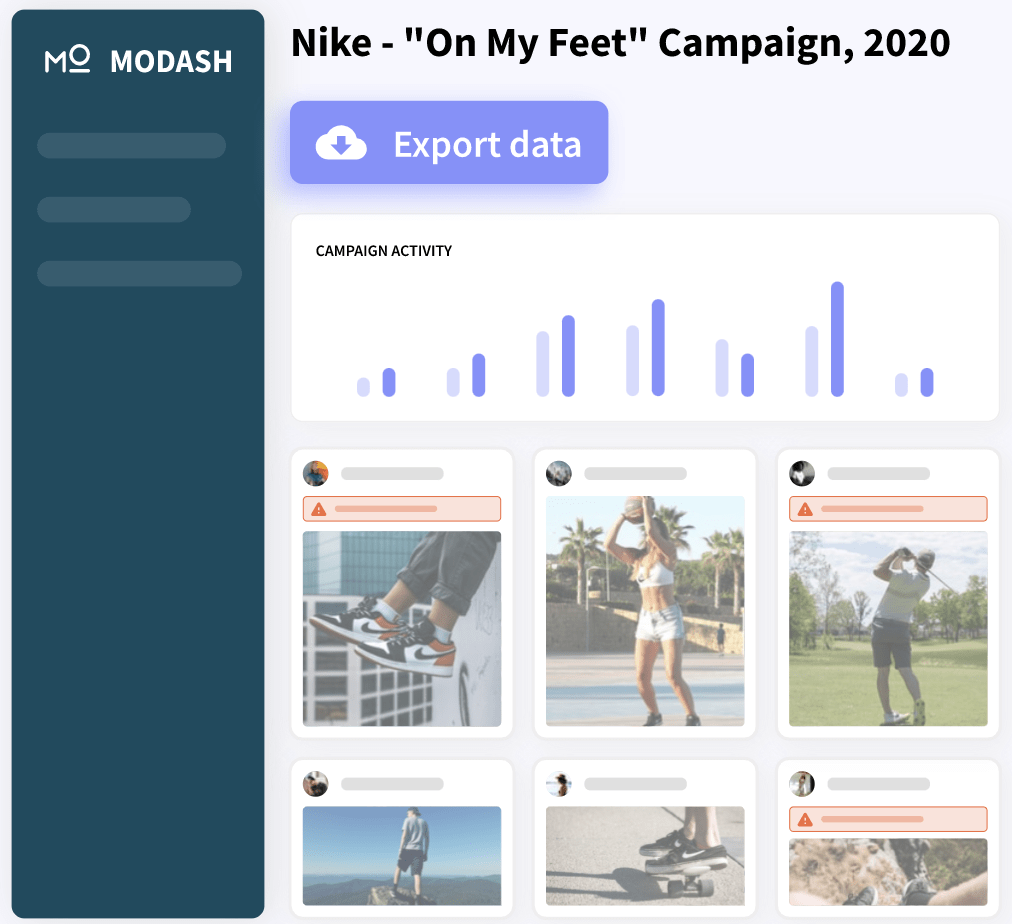 In the end, he summed up and said the following: "So, in general, Modash helps marketers to run audience-targeted influencer campaigns."
A place to try new things
Whatever one may say, innovation was, is, and always will be a catalyst for economic growth. However, not all revolutionary ideas can be attributed to innovations due to the lack of commercial potential. Participation in a startup accelerator or incubator will test whether your innovative idea has a commercial future.
We, of course, asked Avery about reasons for participating in the accelerator and whether Modash has changed since the end of the program.
"I am originally from Canada, so Elevator became a place for me to try new things and figure everything out," said our interviewee. He continued and stated the following: "We were looking for a strong mentorship, office space, and network. I was a first-time founder, and I lacked knowledge and experience."
An acceleration program can test the viability of your business and make critical changes to develop a strategically correct proposal for a market or niche.
The Co-founder of Modash noticed: "As for the changes when we joined Elevator, we had a different idea and team. So, the only thing that has remained is the legal entity, but the company itself has changed."
How to be accepted into an acceleration program?
It is often not easy to get into a business accelerator, and there are good reasons for this. Suppose you manage to become an approved member. In that case, you will have access to experienced business mentors, a community of entrepreneurs and startups, private events and workshops, in addition to many benefits and discounts on products and services that can help you grow your business. However, not all stories are the same. We decided to find out Avery's opinion on this matter.
"It was quite easy", stated our interviewee. He shared some unexpected details: "At that time, we didn't have a clear idea. We wanted to create something like a record label for social media creators and influencers." After Avery surprised us, he also added: "Basically, we applied, went for a meeting with them, and they took us."
The stage has no matter
Participation in an incubator or accelerator can play a massive role in developing your startup and serve as an impetus for your business development. But before moving on to the practical side of our interview, we decided to ask Avery what stage of development their startup was in when they became participants in the Elevator Startup Labs program.
"I would say it was a pre-idea stage," said our interviewee. He highlighted: "We were just trying to figure out what we can do and how we can create value for the market."
Inspirational mentorship
After discussing the basics, we moved on to the main aspects and questions of the interview. We asked Avery for his opinion on the educational part of the Elevator Startup Labs program.
"The mentoring part was inspirational," stated the Co-founder of Modash. However, he shared with us the following concerns: "But I can say that mentorship was quite lacking of experts who had experience in launching and developing startups. So, for them, it was difficult to understand us and give us meaningful feedback on what we were trying to reach."
Many early startup founders who participate in accelerators don't come from business backgrounds and soon learn that launching and growing a new business can be a daunting endeavor. The task of the educational part of the accelerator program is to fill the gaps in the knowledge and experience of the participants, provide moral and motivational support, and provide mentors. These experts will support you and provide you with the knowledge and skills necessary to implement your idea.
Financial aspect
Choosing a startup program for your business is an important decision, especially if you spend a lot of time and capital on its resources and experience. But not all accelerators charge a fee to participate in the program.
We asked Avery about the Elevator Startup Labs program, and he shared the following information with us: "It was free, and they haven't asked for any equity. If I am right, they are funded by the EU."
The biggest benefit
One of the most rewarding aspects of joining a startup accelerator is that you get access to office space that your limited-budget startup would otherwise not be able to afford, which can be essential to growth depending on your industry.
We asked Avery if Elevator gave startups access to their office space. "Yes, and it was incredible as their office itself was amazing," stated the Co-founder of Modash. He confessed: "Some of my friends even joined the program just to use their office because it was so good." In the end, he highlighted the following: "It was the best thing about the program for us."
Advice
We decided to end our interview with the Co-founder of Modash on an exciting note. We asked Avery for advice on the Elevator Startup Labs program based on his experience as a participant.
"I would say they need to involve truly successful startup founders more. Operators with meaningful experience in early-stage software companies as well. Ideally, give them some skin in the game." said our interviewee. In the end, he noticed: "Also, they can benefit from approaching into the program some external experts and experienced founders."
At the end of our dialogue, we wondered if there were other foreign startups or founders among the participants of Elevator. "I am aware of a few that have gone through the program. Generally I guess the accelerator is open to foreign founders," Avery gave us a short answer.
---
What do startups think about the Elevator Startup Labs?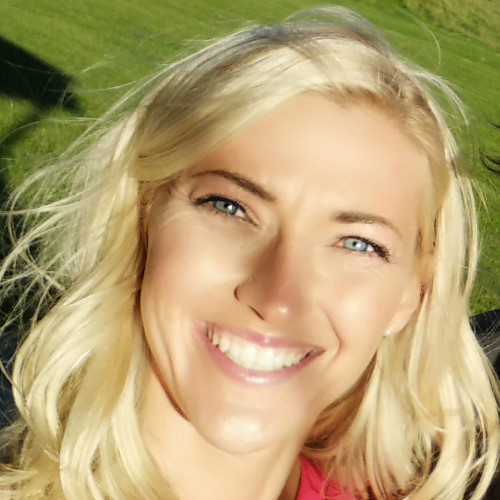 Addlix: "I guess that connections and community of Elevator was the biggest asset for us after mentoring and the educational program."
founder – Marja-Liisa Laast-Laas
website: https://addlix.com
idea: marketing services for SMEs
Digital marketing solution for SMEs
Undoubtedly, marketing continues to be one of the most effective ways to attract customers. Whether you run a large corporation or a small business, you need marketing solutions to succeed and grow your business.
To fully embrace the new technological reality, small and medium-sized businesses need to go through digital transformation, a concept that requires more than just building a website and launching an advertising strategy.
SMEs are one of the most demanding and competitive markets. To respond and create value, it is necessary to adapt to technology, master it and apply it correctly in business. The founder of one of such digital marketing solutions for SMEs is our interviewee Marja-Liisa Laast-Laas.
"AddLix is a semi-automated online platform that provides a full package of marketing services via skilled freelancers," said the company's profile on Linkedin.
We, of course, asked Marja-Liisa to describe the company's activities and give a brief description of their primary capabilities.
"Addlix is a hybrid marketing solution for small and medium-sized companies," stated our interviewee. She moved to the main idea of Addlix and said the following: "We are connecting freelancers with companies that need marketing services. In particular, our project managers can find a suitable freelancer for any marketing project depending on the client's needs."  The Co-founder of Addlix added: "We also help companies to figure out their needs, budget, and opportunities."
The main reason to participate
A business accelerator or incubator is nothing less than a college for your startup. It helps you by providing free or low-cost office space, mentorship, expertise, access to network with investors or potential clients. The main goals of such programs include helping early-stage businesses refine their ideas, create their marketing strategy and business model, test products-market-fit, and so on.
Of course, the first question we asked Marja-Liisa was about the reason for participating in the Elevator startup program.
"We were first-time founders who had no experience in launching startups," started our interviewee. Marja-Liisa admitted: "So, we knew we needed help from experienced executives and industry experts. That's why we decided to join Elevator."
Give it a try
It is no surprise that getting accepted into one of the incubation or acceleration programs for startups can be highly competitive. As for Elevator, every story we heard was not typical. What about Addlix? We decided to find out directly from our interviewee.
"As far as we heard, it's not so easy to get into the program. But we were lucky to be invited," started Marja-Liisa. She shared her story with us: "My friends and I started Addlix while studying at Tallinn Technology University. The University and Elevator organized an event where we had a chance to present our idea. So they decided to give us a try, and we became participants."
"Idea-based" stage
After learning the story of Addlix and their participation in Elevator, we wondered what stage the startup was at when they were invited to the program.
"We were on the early stage, let's say 'idea-based' stage," highlighted Marja-Liisa. She continued and noticed an important fact: "However, we already had two clients and earned some money. So, already at that moment, we knew that our idea was profitable and could bring good revenue."
The biggest benefit
As you start your business, you might be dealing with limited funds and a team lacking knowledge and experience. Suppose you're ready to grow your startup but not sure how to overcome these challenges. In that case, an incubation or acceleration program might offer the resources you need to succeed – mentoring, funding, and networking.
Moving from theory to practice, we decided to find out the opinion of the Addlix Co-founder on mentoring and the educational part of the Elevator, in general.
"I think that mentorship was the biggest benefit for us," said Marja-Liisa. She continued: "We were very new in the startup world. So the educational part and the mindset was the biggest win for us."
In the end, she mentioned an important detail: "Although all mentors were real professionals, I still think that we got the answers to all our questions because we were the most talkative and curious startup in the whole group."
Funding in the Elevator startup program
Not all accelerator programs offer funding opportunities to their participants. However, what they do is connect you directly to interested investors who are drawn to startup programs in the hopes of discovering the next revolutionary business.
What did Marja-Liisa tell us about the possibilities to receive funding from Elevator?
"Yes, Elevator provided funding for a few startups because they were ready to move further and grow. Also, they helped other startups with finding investors," shared our interviewee with us. She also added the next: "As for Addlix, we didn't want any funding because we could manage everything with our skills."
Startups' ecosystem
For early-stage entrepreneurs, it's tremendously valuable to connect with like-minded entrepreneurs, startups, and investors. If you haven't had a chance to get involved in the local startup ecosystem, an incubator or accelerator will be an excellent opportunity to do it.
After discussing mentoring and funding opportunities, we could not help asking Marja-Liisa about networking and interaction with other participants, experts, and potential clients at Elevator.
"I guess that connections and community was the biggest asset for us after mentoring and the educational program," stated the Co-founder of Addlix. She also shared an exciting fact: "Actually, we worked with Elevator as a client."
Mentors from all over the world
After talking about the financial part of the program and networking opportunities, we asked our interviewee how international Elevator is and whether they accept startups from outside of Estonia.
"We had mentors from all over the world," said Marja-Liisa. The Co-founder of Addlix noticed: "As for foreign startups, as I remember, we had participants from Russia."
Knowledge and experience
What were the benefits of participating in the Elevator startup program for Addlix? We asked for Marja-Liisa's opinion on this matter.
"Knowledge, I mean it was a great school for us, as now we understand what to do, in what direction we need to move, and how to reach our goal," stated the Co-founder of Addlix.
Although the programs of accelerators and incubators are often different, they usually include meetings with mentors and experts from various industries, one-on-one sessions, pitch training, and demo days with the possibility of presenting the startup to investors and potential clients. The program will allow you to gain knowledge and experience, expand your circle of contacts, and apply the new skills to your startup.
At the end of our conversation with the Co-founder of Addlix, we asked Marja-Liisa if they would take part in the Elevator startup program again.
"Yes, for sure," stated our interviewee. However, she added: "But it would depend on the stage of our startup."
Many highly successful and well-known companies, including industry giants such as Reddit, Dropbox, and Airbnb, have participated in accelerators and business incubators. Such programs continue to grow in popularity due to the many benefits to startups and young entrepreneurs.
Suppose you don't have the necessary resources at the moment, or you don't know how to grow your business effectively. In that case, incubators often provide you with everything you need, as their primary purpose, including Elevator Startup Labs, is to educate entrepreneurs, share experience and knowledge, and prevent common mistakes. Don't you believe me? Try it yourself and share your opinion with us.
Don't miss the best articles!
Subscribe to Blog Digest