Innovative software for fast, simple, and safe car rental
Progress in digital technologies has made its adjustments and changes in all aspects of society – from social networks, mobile technologies and analytics, to the digitalization of mobility services.
Speed, accuracy, efficiency, and timeliness are fundamental indicators of efficient logistics and transportation services.
Today, in the context of the next technological revolution, known to the whole world as 4.0, digital innovation is accelerating the pace of evolution of all components of our life, business, and services in general.
The introduction of innovative technologies has intensified a boom in the global car rental market. New growth opportunities have emerged, thanks to the widespread adoption of digital devices and the digitalization of the industry as a whole.
Technology has triggered the birth of innovative software for fast, simple, and safe car rental, making it possible to simplify and automate car rental services.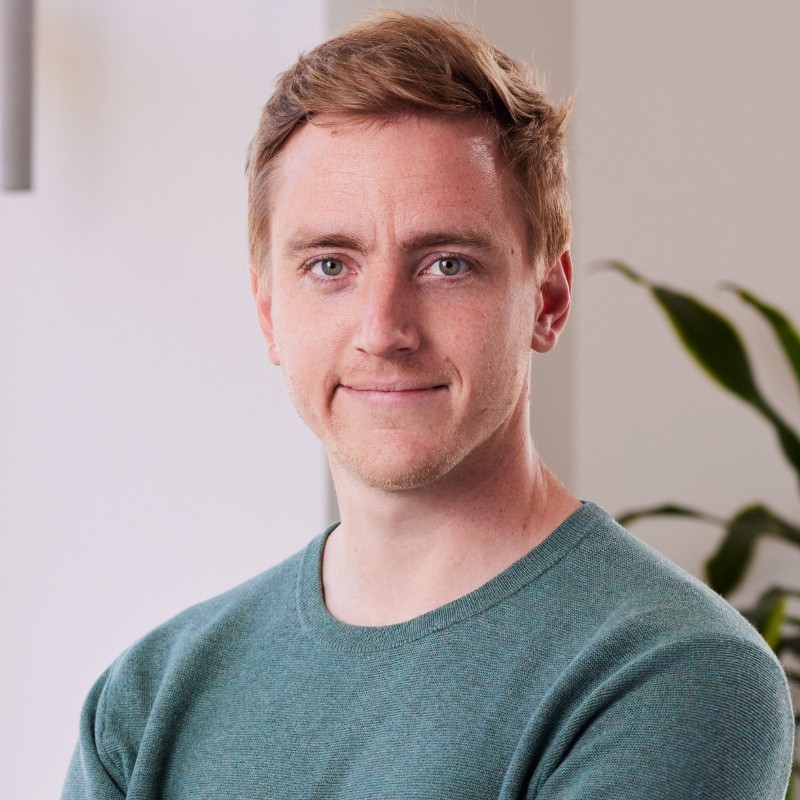 Our today's interviewee, a truly extraordinary person and the Co-founder of the startup KYTE – Francesco Wiedemann, will tell us more about the specifics of the platform and its features, advantages, and popularity, as well as about launching your own startup business.
About KYTE
Traditionally, the first question of our interview with co-founders of startups concerns the main activities of the company and its main directions of development. We asked Francesco to describe the objectives and goals of the KYTE platform briefly.
"KYTE – is a fleetgistics platform where we deliver rental cars to consumers through an app or a website," Francesco defined their startup and its activities in general.
He continued the description, highlighting their primary purpose and focus of influence: "Our goal at KYTE is to empower car-free life with access to cars on demand. KYTE was built by a team of mobility enthusiasts who never wanted to own a car again."
The co-founders' background and how it all started
After receiving a brief description of the company's activities from Francesco, we, of course, wondered how it all began and where the idea of creating an online car rental platform KYTE came from.
"We started KYTE with 3 Co-founders," started Francesco. "Everyone had a background in mobility space: Nicolaus worked as a software engineer in Uber before, Ludwig has worked at McKinsey, and I have worked as a product manager for Shared Mobility," stated our interviewee.
The founding team is vitally important to the success of any startup. Do you agree? Because products continually evolve, competitors come and go, and the market constantly fluctuates. Still, through it all, it is the team of founders that holds the startup's DNA.
Francesco continued, highlighting the importance of their experience in the industry and the reason why they created KYTE after all: "We all have a lot of experience in the mobility space, and we knew there was a gap that needed to be improved. The mobility market has car-sharing platforms and rental car platforms which both have issues with delivering a professional service and customer experience."
Our interviewee came to the main point of the story: "Instead, we created KYTE via combining these two services, eliminating problems, approaching customers, and providing a truly relevant and demanded service for people."
So what are the main benefits of KYTE for clients? Francesco named the following: "We provide both convenience and Uber-like experience to the rental car space. You don't have to look for a car rental office, sign papers, and take a car; our cars come directly to your doors."
"We all have a lot of experience in the mobility space, and we knew there was a gap that needed to be improved."
Francesco Wiedemann
The right investors are the key to a startup's success
Whatever one may say, finding financing is one of the most critical aspects of doing business. So how do you raise capital? One of the traditional options is to find investors. But don't forget that choosing the right investors is the key to a startup's success.
In particular, our interviewee and his team chose this path. But let's find out firsthand. We moved to the first question about the business aspects of launching a startup. We asked Francesco to tell us about their experience in finding investments and success in this matter.
"Last year, we raised 9 million dollars of funding," stated the Co-founder of KYTE. He explained how they managed to reach such a goal: "It was a combination of investments from a few investors, people from the mobility industry, like the former executive of Uber or Terry Jones – the Co-founder of KAYAK."
How do you know which type of investment is right for your startup? Gradually, building your business strategy. Having significant working capital is sometimes critical to unleash the full potential of a business idea or ensure your venture's longevity.
Software development in-house
Moving on to the next aspect of business development, we thought about the question that almost every aspiring tech startup founder asks himself: "Should I choose in-house development or outsourced development?"
Of course, we became curious and asked Francesco about their approach to software development and what they chose for their startup.
"We are focused on in-house development," said the Co-founder of KYTE. Our interviewee shared some facts: "We have a development team in San-Francisco, but because all the three co-founders are from Germany, our main engineering team is located in Munich."
Friendly environment
Launching a startup (product/service) is always fraught with various risks. Understanding the market conditions will help minimize risks and allow you to form a marketing strategy in the most cost-effective way. As a result, identifying the right target audience is one of the fundamental aspects of business development.
Continuing our interview with the Co-founder of KYTE, we moved on to the topic of clients and the business model of their startup.
"KYTE is a B2C business," started Francesco. Further, our interviewee highlighted the following directions of their business: "We are focused on and operating only in the USA right now, but we want to expand in North America soon." He added: "However, we strongly believe that our company and product can become global and solve the issue of rental cars all over the world, including European countries."
We, in turn, asked Francesco why the company chose this direction. "Why the USA? The environment there is more friendly for our startup," noticed the Co-founder of KYTE. He explained: "The US consumers are more actively seeking innovative ways of delivering products and services, and adding delivery to car-sharing and renting cars is the natural next step there."
So, to build a solid foundation for your startup, you need first to define your typical customer profile and tailor your marketing efforts accordingly? In response to our reflections, Francesco answered sincerely as follows: "We do all kinds of marketing efforts, mainly focused on socials and both paid and organic growth. We also see a strong network effect within our customer base."
"We strongly believe that our company and product can become global and solve the issue of rental cars all over the world."
Francesco Wiedemann
Hiring top talents
"The difference between success and failure is a great team."
Unknown
When the idea has already found its implementation, it comes to hiring employees, namely, forming a startup team. Flair and intuition are usually the main tools that come into play. But in most cases, this is not the best approach. Business experts say 60% of startups fail because of team issues.
But what, then, makes a startup team successful? What criteria should be followed in the process of building a solid team? Let's find out the opinion of our interviewee and the Co-founder of the KYTE startup, who knows firsthand what a reliable and successful startup team is, ready to go towards the goal.
"What I like the most about our team is that we all are highly ambitious and productive; I also mean capable of doing a lot in a short amount of time," noticed Francesco. "How is it possible?" He gave us an extensive answer, placing all the most critical accents: "When we were creating a team, we were focused on hiring top talents from the best institutions and also best companies in the mobility space, which gave us a chance to execute very quickly and efficiently."
"The strength of the team is each individual member. The strength of each member is the team."
Phil Jackson
The perfect time to show the benefits
After discussing the main aspects of the development of a startup, we decided to ask Francesco's opinion on why now is the perfect time for their service.
"We started before the pandemic, but right now, the need for clean, sanitized rental cars delivered to your doors is even more increased," stated the Co-founder of KYTE. He resumed: "So it's a perfect time to show our customers all the benefits we can provide with our service."
Adapting and implementing new technologies and strategies to meet consumer demands is necessary for any business, including online car rental platforms. The COVID-19 pandemic has become a prime example of such an essential adaptation, making social distance at the forefront.
What measures has the KYTE startup taken to meet consumer demand in the face of the pandemic and the necessary social distancing? Francesco gave us a short but comprehensive answer: "We have enacted extra sanitizing measures and reduced contact during handovers to ensure a safe ride."
"We started before the pandemic, but right now, the need for clean, sanitized rental cars delivered to your doors is even more increased."
Francesco Wiedemann
Success in numbers
"Never apologize for trusting your intuition," as one of the sayings says. But, if we are not talking about business, let alone the development of a startup. Intuition does not work where numbers, facts, and analysis of results are needed. How do you measure the success of your business? Business experts recommend tracking relevant business metrics.
What metrics are the co-founders of the startup KYTE guided by? We learned firsthand. "We measure success in a few different ways, but the most significant metric for us is how quickly we grow," stated Francesco. He also shared some of their current success: "I can't share the exact numbers, but since last year we've grown over 40-50%." Without comment, these are impressive results.
An enormous potential
Each startup goes through different stages: from the initial idea and developing a business plan to produce a product or service. But one of the first key questions is how quickly a business can achieve profitability. A startup must convince its product/service's attractiveness and provide concrete evidence of demand to attract investors.
What does our interviewee think about this? We decided to ask Francesco'sFrancesco's opinion regarding the attractiveness of their business for investors and the demand for the service in the future.
"I realize what an enormous potential we have at the moment," said Francesco. He explained his statement with the following: "We are building a one hundred times bigger market than Uber has built. We adjusted at the very beginning of what we can achieve with KYTE."
The car rental industry is undergoing phenomenal transformations – changing consumer demands, a revolution in technology, innovation, and digitalization. The mobility of the future will be predominantly connected with digital technologies, and this trend is irreversible.
"We are building a one hundred times bigger market than Uber has built."
Francesco Wiedemann
To get in time
A revolutionary idea is only the first step towards success. The road from idea to implementation is bumpy, which means that there will be obstacles and challenges on your way. To achieve your goal, you will have to change your strategy many times, improve your service/product, adapt to changing market conditions, and, of course, work hard.
At the end of our interview with Francesco, we asked him our most exciting and probably tricky question regarding the fears and threats that a startup KYTE can face on its way to success.
"Our biggest fear is scaling," said the Co-founder of the KYTE platform. He continued by giving us an explanation of his statement: "We have huge market demand, and we are trying to build the company as fast as we can. In this sense, my biggest threat is that we might not grow and scale quickly enough."
Launching and developing a startup is a challenging endeavor. Remember that it is critical to identify your challenges and set a plan for how to tackle them.
Plans for the future
After discussing the topics and aspects of our interest with Francesco, we could only ask him about their plans for the future. The Co-founder KYTE's response made it clear that they know exactly where they are going and how to achieve their goal.
"We are planning to launch KYTE all over the USA," stated Francesco.
Growth, scaling, and profitability predetermine the success of your business in the future and maintain/increase your attractiveness to investors. While profitability is critical to the company's overall existence, growth is essential to a startup's long-term success.
"We are planning to launch KYTE all over the USA."
Francesco Wiedemann
In conclusion
Thanks to the active adoption of digital technology and innovation, online car rental apps will take the global car rental industry to a whole new level, with a turnover of $ 125 billion by 2022. The technological convenience and economic component of online applications such as the fleetgistics platform for rental cars, particularly KYTE, win among the younger generation inclined to use online services.
Today's Generation Z wants to be their boss. So, car rentals will become AirBnB's vehicle for them. Do not forget that, along with several economic and technological rationales, KYTE is an opportunity to travel safely and maintain social distance, the importance of which is invaluable during the COVID-19 pandemic.
Don't miss the best articles!
Subscribe to Blog Digest