Influencers in advertisement
The advertising can be compared to the military sphere in terms of implementing progressive solutions and innovations. Those who are promoting brands and goods are usually aware of new psychological tricks that can be applied to increase the target audience and sales rates. The growth of social media networks reopened the appliance of famous people in the advertising and spread the term 'influencer'. This phenomenon isn't new at all and takes roots from the end of the 19th century when advertisers understood that famous persons could help.
However, the current trends for applying the popularity of celebrities significantly changed. Thus, micro-influencers with a smaller number of followers are looking better for promoting local campaigns as guarantee better engagement of the target audience. Even though such information isn't new in the world of advertising, it is still hard to organise the whole process. Both influencers and businesses need a quick and reliable platform with clear rules of interaction.
The specific platform for micro-influencing
One of the most exotic and logical decisions is presented by Ghostlamp.com, who even developed their specific measurement unit called EPIC. We've decided to talk to the co-founder and CEO of this startup, Valgeir Magnússon, to know a bit more about their business specifics, organisation, expectations, and some other useful aspects for young entrepreneurs. That is how Valgeir Magnússon presented their startup in general:
"Ghostlamp is the platform for influencing marketing, where we are specialising in micro-influencing. As we work worldwide, one can start a campaign where he or she wants all over the world, pushing a few buttons on our website. The system allows choosing the best fit for every particular case due to strong analytics. We also provide detailed preparation, create needed content and separate landing page that is formed for every campaign and visible for advertiser only."
Why are local influencers popular now?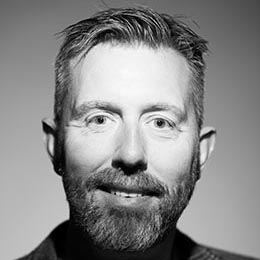 To expand the understanding of what ghostlamp.com is doing, Valgeir explained why now is the time for their company to exist. "The world is changing, and we are part of that change in marketing. The planet is getting smaller via better transportation and fast connection, so things need to go fast, including micro-influencer ads. Our platform makes it possible to implement a campaign anywhere in the world, using the best suitable approach."
"The planet is getting smaller via better transportation and fast connection, so things need to go fast, including micro-influencer ads."

Valgeir Magnússon
Traditionally, successful startuppers come to the idea to start their business after having a solid background in the sphere they want to conquer. A 51-year old Valgeir Magnússon is not an exclusion as he spent a lot of time in the advertising business before participating in Ghostlamp.
"I've been in advertising for a long time, and I'm a chairman in Pipar\TBWA [Advertising firm]. After working there, I joined the current startup as it was a logical step ahead. The advertising world is moving into the direction of more specific and precise solutions, and I wanted to explore these new grounds. So, that is the reason I changed my role in TBWA and founded Ghostlamp."
Analytics brings order
Diving into the details why ghostlamp.com is popular, CEO of this firm shared personal observations. "Influencers are active since 2008, so there were visible preconditions to develop this kind of advertising. Creating a specific platform is another logical step as the previous way of making advertising business was too manual and too expensive to go if implementing new trends. Working with micro-influencers is way harder and more expensive without an appropriate system behind it. Also, the first steps and work with influencers was based more on feelings but not analytics, while we wanted to implement it in the campaigns."
How to measure the success rate of ads? Use EPICs!
The process of creating a specific platform cannot be easy if there is no USP or unique feature. In the case of Ghostlamp, it can be even their exceptional measurement unit called EPIC, which means Engagement Per Influencer Campaign. According to the interviewee, it is closely related to engagement as the fundamental aspect.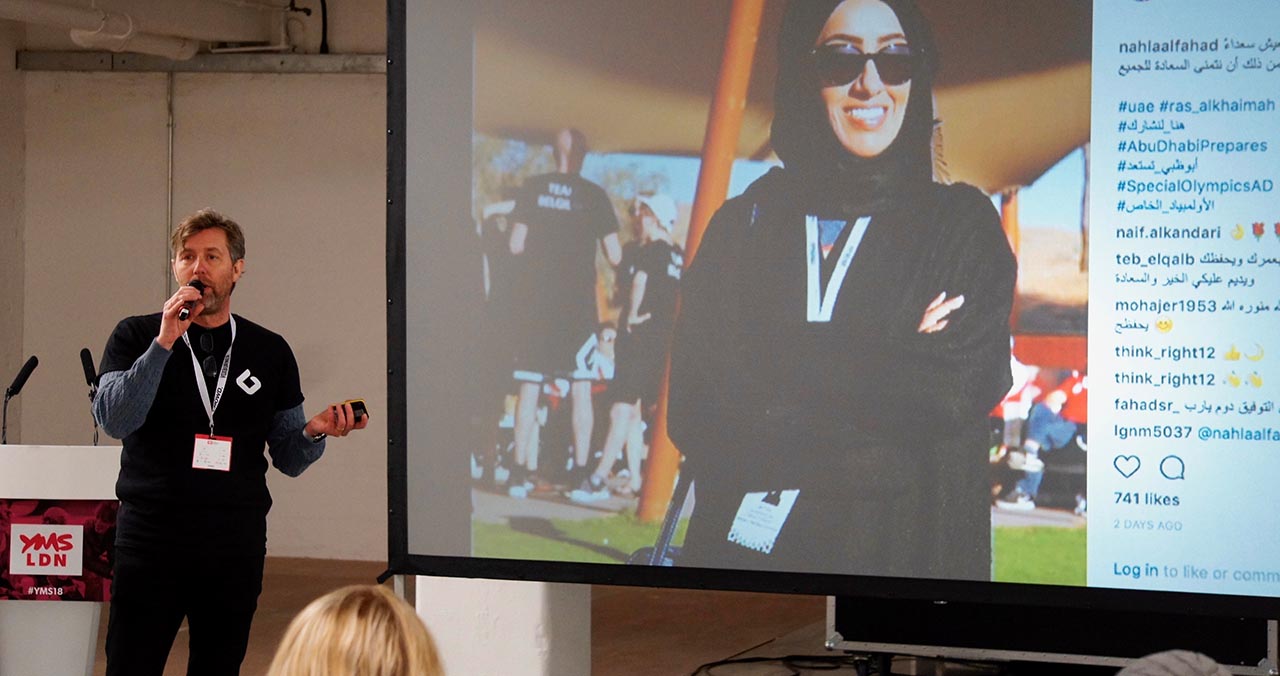 "We have a unified metric to measure success and effectiveness, called EPIC, and we use it as the unit measurement item. Thus, one EPIC is one 'like,' one comment is 10 EPICs, half of the reviews of a story on Snapchat or Instagram give an appropriate number of EPICs. So, all this is unified into our metrics that are tightly related to engagement. It allows not to look at the number of followers, but apply only real engagement.
We analysed about 50 million influencers and followers in the world, so we can tell you who are the followers of the influencers and what is the geography of the engaged people with a quite good accuracy. After all, it's a win-win situation. The advertiser helps the influencer to get money, while the first receives a precise target audience that is informed in the best possible way."
"After all, it's a win-win situation. The advertiser helps the influencer to get money, while the first receives a precise target audience that is informed in the best possible way."

Valgeir Magnússon
Explaining the company's name
Usually, there is a totally unique story behind a company name and logo. In the case of Ghostlamp, there are even two versions. The first is described in their blog and rely on two contrary words: 'ghost' (which is invisible) and 'lamp' (to shed light and become seeing). It means that ghostlamp.com helps to use micro-influencers, who were quite invisible some time ago. However, Valgeir Magnússon gave a second variant, which sounds even more exciting and enigmatic:
"The story behind the name Ghostlamp is related to the folk tale Aladdin. In this famous story, the owner of the lamp could rub it, and magical jinn was able to deal with all possible troubles. Applying this fairytale background to our company, we supposed to be a specific ghost-lamp that helps in advertising. So, one can touch Ghostlamp and receive full support and got all marketing wishes granted. Also, our approach allows advertisers and influencers meeting and doing magical things together, which is also related to the mysterious tale."
Is the advertising business still attractive to investors?
Nevertheless, there are plenty of other elements that are important for every startup. Thus, the issue of initial investments is always crucial for most young entrepreneurs as its a solid cornerstone of existence and development. According to Valgeir, that is how the situation with money was in the Ghostlamp:
"We were founded in 2014, and only in the next year, we started the first campaigns. The initial investment was my personal money I put for the development of the brand. Also, we received some investing help from outside. The next stage began in 2017 when we got the first $500,000 of venture capital. During the last year, we had 1 million dollar investments from venture capitalists. We are still doing series A stage as we did not finish it, but expecting to turn to B round soon."
First paying customer can be a complex test
Another useful experience for every young entrepreneur is getting the first paying customer. In the case of the Ghostlamp, that was an interesting approach. "The first time we used a platform after launching was a restaurant in Paris, called Lemon. We wanted to have the first campaign outside our country and not with English-speaking people to test algorithms and their correct work. This case was possible due to the web company founded in Iceland, so we received warm connections via Icelandic owners to the ones in Paris."
Hire accurately to continue development
Among other vital elements of every startup is a team and relations inside it. According to Valgeir Magnússon, they "have a very good purposed team with specialists in all sort of areas. The team consists of totally 8 people, while there are 4 co-founders. We are in a close connection to the advertising world to understand the situation in the advertising business and apply the knowledge we have in the right way. For me, the most exciting is that we have a lot of people that want to go further in their life and not hunting money only. It simplifies the employing process and excludes frequent changes of the stuff like programmers or marketers. I think it's key to our overall success."
"For me, the most exciting is that we have a lot of people that want to go further in their life and not hunting money only."

Valgeir Magnússon
Measuring the success of the firm is a rather related aspect to team effectiveness. When the talk is about the clients' side, we discussed EPICs as the basic unit to deliver quality. What relates to the internal elements, Valgeir explained it as follows:
"We measure the success of the business in its growth, in the number of campaigns that came to the platform, internal growth. These are the key metrics we use. Also, the popularity of the clients and influencers we helped is another way to see if we are going in the right direction. On the distance of about a thousand campaigns we have made, trends can be highlighted more transparently."
Expectations, plans, and threats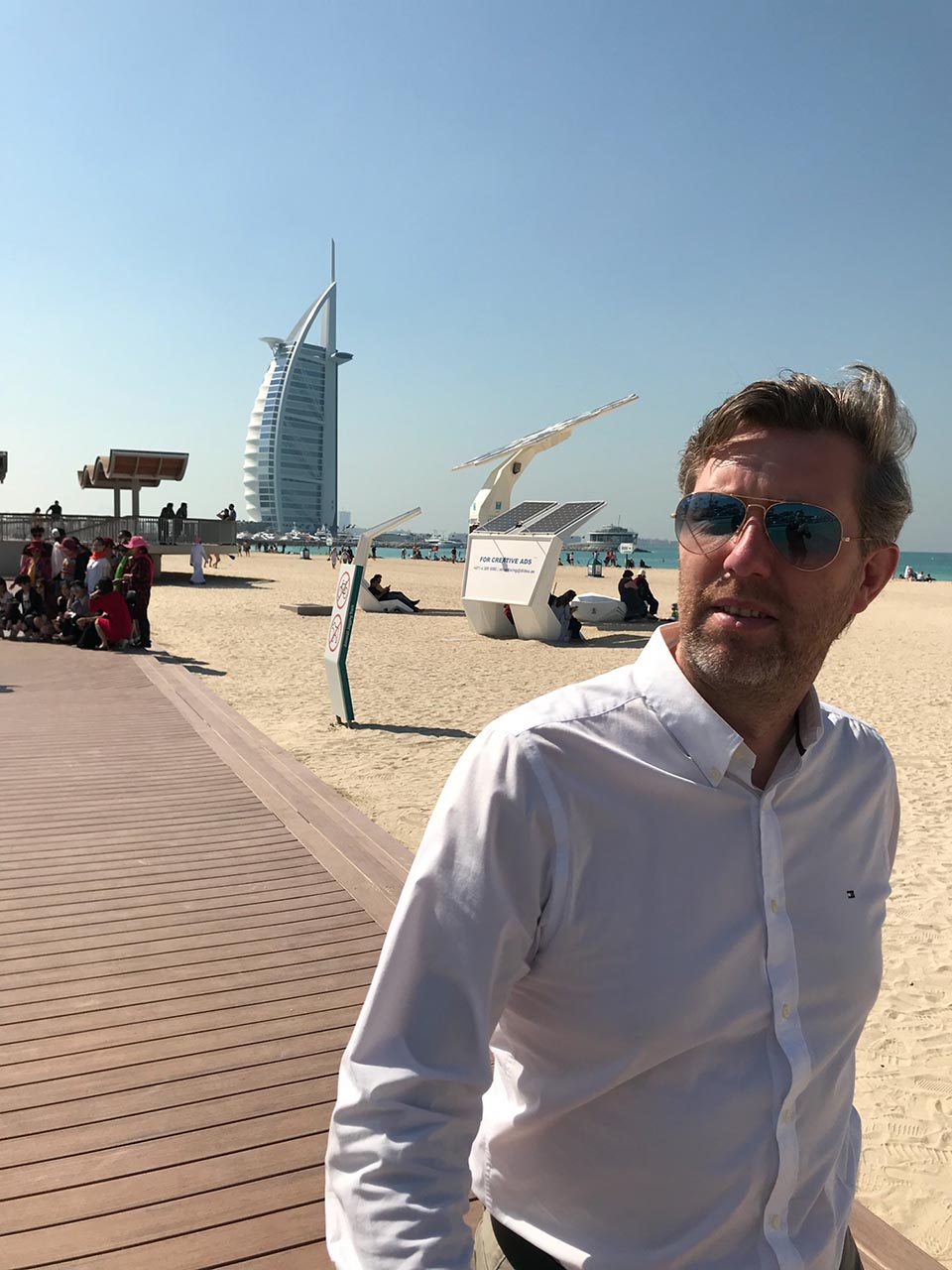 It is always interesting to know what are the plans of the businessman and how he evaluates risks. The answer of Valgeir Magnússon on the first question was quite pragmatic and calm as they "are hoping to increase by 20, maybe 50 percent this year." What relates to possible dangers in the advertising business, the CEO of Ghostlamp assumed that "some companies that use platforms like ours can open their own department, which will deal with influencers themselves."
Experience matters
We always ask startuppers to advise themselves but younger, which looks like a tricky issue. The answer "never give up" may seem too ordinary. However, the success of a 51-years old Valgeir Magnússon forces to think that it is not just rephrasing a popular quotation but a short conclusion based on his experience.
One of his famous books only confirms the assumption made in the previous passage. 'Lessons From The Boot Of A Car' is pretty impressive writing about advertising, where the main idea is to learn lessons from every campaign, even a failed one. It correlates with the advice the interviewee gave to every young startupper as doing the right conclusions will always lead to victories in future. We can only wish all the best to Valgeir Magnússon and his business, which is an excellent example of how to use experience and knowledge for impressive business results.

Don't miss the best articles!
Subscribe to Blog Digest