The growing interest in the subscription business model
In today's changing digital world, companies constantly look for ways to achieve success and reach the so-called business Olympus. According to world business experts, business models will continue to evolve in search of competitive advantages in a time of "constant chaos."
Many tech companies, including Spotify, Uber, Apple, and even Google, have recognized the need to adapt to growing consumer demand. As a result, they have changed their business models from linear product/service sales to a subscription-based model that delivers predictable and consistent profit.
The subscription business model is being used to increase customer loyalty, improve and stabilize revenue in many industries, from gaming to education. Today, various sectors, including so-called "specific" such as Software as a Service (SaaS), Internet of Things (IoT), manufacturing, publishing, media, telecommunications, and business services, use the subscription business model. As a result, in 2020, there was not just an upward trend in all sectors, but a boom that was two, and in some cases, five times ahead of experts' forecasts.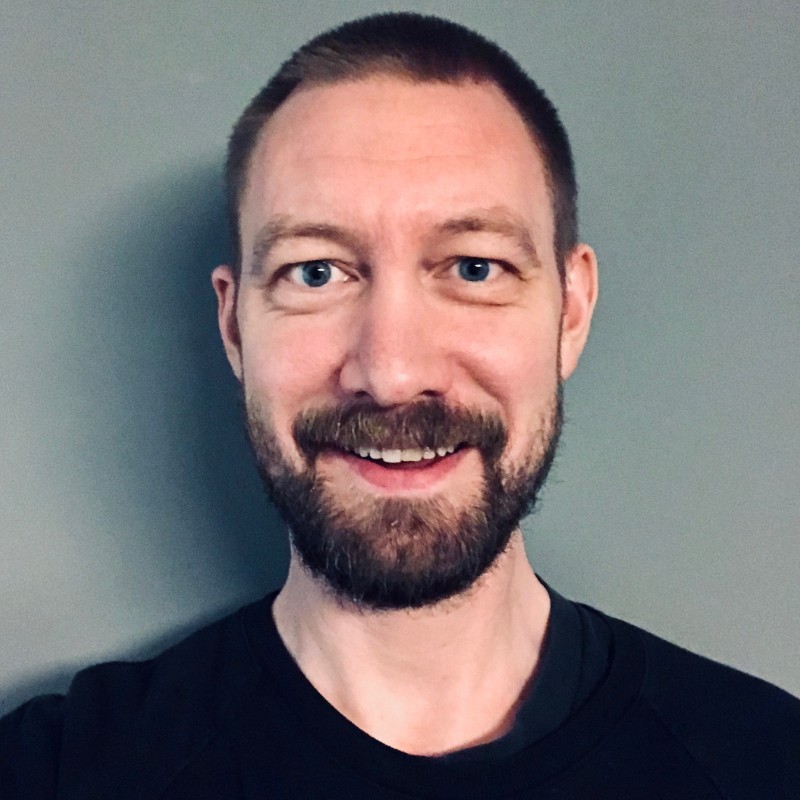 We've talked to 41-years old Teis Anker Mikkelsen – the Co-founder and CEO of Multiscription, to find out why they chose the subscription business model and its benefits, as well as discuss the critical aspects of the startup's launch and the secret of Unleashd's success. Traditionally, at the end of the article, you will find some valuable advice from our interviewee. So sit back; we're getting started!
Briefly about the main
According to our interviewee: "Multiscription is a subscription service company, and Unleashd is a subscription service across games."
As we found out during the interview, the Unleashd service is the main product of the Multiscription company. "Multiscription is presenting the first in-game and cross-publisher subscription service for free-to-play games, Unleashd," says the company's website.
We, in turn, asked Teis to give a short description of their service: "When you sign up to Unleashd through Multiscription, you get all the benefits on the games that are a part of the service. Otherwise, you have to pay for every game. Gaming companies, in turn, can integrate our technology in the game, no matter what platform they use and get more players."
Prehistory of the startup launch
After a short introduction, we, of course, asked Teis what the idea and background of the launch of the company were.
"My co-founder Martin and I, we have both worked in the game development industry for many years," stated the Co-founder of Multiscription. "What we saw during our careers and running the gaming companies is that the subscription model is very convenient for players but also has cons," noticed our interviewee.
After a few seconds, he came to the main point of the story: "When we met, Martin already had a great experience with the problem side of the subscription model, and I had an experience in the solution side. That's how we came up with the idea of creating Multiscription. We started a company in December of 2018."
Relationships always matter
Business experts suggest that the success of a tech startup is based on five characteristics: product, team, business model, financial performance, and customers. And the first aspect that we decided to discuss was the issue of investments and financing. So we asked Teis to share their story with our readers.
"Because me and my partner both have quite a lot of experience in the industry, we also had connections and a business network," stated Teis. He supplemented his story with a valuable insight: "We reached out to some of them that we knew, and thanks to the references that we had, we got business angels, who helped us to build an initial funding and invested in Multiscription."
If you think that finding investors for the early-stage startup is impossible, you are wrong! If you have a network of potential investors who know you and trust you, the chances increase.
Improve your chances of success with a good pitch
Investors are often reluctant to invest in early-stage startups unless they are confident that their capital will be in good hands with the know-how to reduce the risk of loss and provide a guaranteed return on investment. But how do you make them believe in your idea and future business project?
A good pitch will give you this opportunity. That's why we asked Teis opinion on how important it is to prepare a good pitch for potential investors, and he was happy to share with us a few valuable thoughts.
"We have spent a lot of time changing, updating, and improving our pitch deck," said the Co-founder of Multiscription. "Actually, it was changing from one meeting to another, except the core idea, of course," he noticed.
After giving himself time to think, he also highlighted the following: "For us, as we were building something very new, it was also critical to learn how to explain our idea better and what we are doing. We are still learning, but now it's easier, as we launched our software, and people can download the app, see how it works and find out all the benefits."
"For us, as we were building something very new, it was also critical to learn how to explain our idea better and what we are doing."
Teis Anker Mikkelsen
Mix of things
We have found out that Multiscription used remote programmers to develop software for its service during the interview. As a worldwide software engineering service company and proven staffing provider, Orange Sputnik became curious to know Teis's opinion on cooperation with outstaffing companies and hiring remote developers for the team.
"We have worked with a combination of freelance developers and outsourcing companies, who have created the first version of the technology," shared Teis with our audience and gave us a bit more details. "Why did we choose to hire remote staff? First, we wanted to get access to expertise within Android plugin development. Also, because of timesaving, as we didn't want to wait long to hire a team. The outsource help and freelancers gave us this benefit."
Customer-centric team
After discussing the aspects of attracting investments and software development, we, of course, decided to find out Teis's opinion on what is an essential criterion for a successful startup's team.
"The core team consists of five people," said the Co-founder of Multiscription and moved on to the main point. " The most important thing for the company, when we decide who to work with, is that our team cares about the players and our partners, which means we are 100% clients-oriented. But, above all, Unleashd is a service for the people," emphasized our interviewee.
Creating a startup is a revolutionary idea, strategy, and business model and a team of strong, enthusiastic, motivated, and dedicated experts. Remember, it's crucial to hire experienced professionals and people who align with your company's values.
"Above all, Unleashd is a service for the people."
Teis Anker Mikkelsen
The critical factor that leads startups to success
"A business model describes how your company creates, delivers, and captures values."
Steve Blank
If you have formed a truly "working" business model for your startup, it will help you identify such vital elements as a business concept; namely, it will answer the following questions:
What problem are we solving for clients?
How do we create value for customers?
How will our product/service reach customers?
How will our startup stay competitive?
Puzzled by this question, we, of course, asked our interviewee about their specific business model and how it works for Multiscription. "We work both with partners and players," started Teis. "In particular, we sell the technology for game companies that integrate it in their games. So that's why we have a partnership team responsible for all relations with partners, like making sure that we get into work with the right games. So that's our B2B part. And of course, we are selling the subscription to the players – that's our B2C part."
At the end of the discussion, the Co-founder of Multiscription summarized and highlighted the following: "So I can say that our business model is B2B2C. We have people signing up from all over the world, but mainly from the United States.
A well-thought-out marketing strategy
Continuing our conversation about the business model and customers, we moved on to the next question and, of course, asked Teis about marketing and customer search sources.
"We usually find our B2B partners (game companies) through our network and industry events, like conferences, etc.," said our interviewee. "Regarding players, we are selling the subscription while they are playing games. So our marketing channel for B2C clients is inside the service", shared with us the Co-founder of Multiscription.
Of course, the business model is the foundation, and word of mouth is the best way to make yourself known. However, having a solid marketing strategy is 100% essential. A well-thought-out marketing strategy will not only allow your startup to attract new customers but also determine how you differentiate yourself from the competition. Develop a marketing plan to boost the visibility of your startup and establish a digital marketing presence through strategic positioning.
There is no perfect moment for a good offer
"You can make an amazing game, but you can't make a success. Your players make success."
Irme Jele
As we discussed the business aspects, subscription service, and marketing strategy of the startup, one quote came to our minds "A great product alone is not enough to succeed. No amount of marketing will make a crap product gain a mass audience." So what is the advantage of the Unleashd service, and why is now the best time for Multiscription to exist?
"I think because we are applying a well-known, well-liked, and relevant business model to the market," our interviewee stated proudly. "There are some business models that people do not always like. For example, a very typical model for the game industry is very annoying ads," emphasized Teis.
"We are applying a well-known, well-liked, and relevant business model to the market."
Teis Anker Mikkelsen
He continued: "What concerns the benefits of Unleashd service, they differ from one game to another. I would say that the biggest benefit is that you can sign up in one service and get the benefits of all the games on the platform."
Returning to the question of the benefits of the subscription model, we found out the following. The positive aspects of the subscription-based model go far beyond increasing revenue. Experts argue that customers are more loyal to a brand when they have the option to subscribe. Instead of paying upfront for the entire cost of the product, they can pay for access to the product/service in installments, including receiving small perks and benefits. In addition, shoppers enjoy a convenient shopping experience as well as constant updates. This, in turn, helps to focus on service innovation and keep relevant.
"Most successful businesses today are those that have reinvented their business model, disrupting the industry and creating the kind of value customers are looking for in the digital era."
Unknown
Keep your finger on the pulse of success metrics
All startups sooner or later face competitors, negative business development dynamics, and changes in customer loyalty. That is why it is always imperative to keep your finger on the pulse of a startup's activity and performance indicators. Regardless of industry, all startups set what are called "success metrics."
According to our interviewee, the metrics depend on the current situation and short-term/long-term goals. He also shared with us the current indicators, which are a priority today for assessing the Unleashd service: "Of course, because we are in our early stage, we are looking at the number of sign ups' and conversion right now."
Win-win situation
"Delivering excellent customer care, therefore, becomes the cornerstone to driving a sustainable subscription-based model."
Unknown
Today, companies are looking to streamline their business processes, mainly through the use of a subscription model. However, this is about the change of technology and the need to adapt products/services to the business model. We're talking about a shift in operational thinking where customer experience takes the core place of the business, which helps to build a loyal audience and prevent customer churn.
The subscription business model can create innovative technologies/services that are primarily based on your customers' needs, pains, and requirements.
After discussing all the most important aspects of launching and developing a startup, we decided to ask Teis a question regarding traction and find out the secret of the company's success in the opinion of its Сo-founder.
"I think the most exciting thing is to see how our efforts resonate with people. Our clients can see that the service gives value to them," shared our interviewee with us. "We also noticed that our service is a good way for the game companies to offer the players more benefits," the Co-founder of Multiscription emphasized the importance of the win-win situation for the partners of the service.
Having received such an answer, we certainly could not help asking Teis about the company's plans for the future. Our interviewee gave us a short but comprehensive answer: "We are planning to launch the service globally with dozens of games. That's the plan."
"I think the most exciting thing is to see how our efforts resonate with people."
Teis Anker Mikkelsen
Moving fast doesn't mean losing fast
Every tech startup faces various challenges and business risks, from funding issues to legal barriers. In this sense, technological innovation is responsible for the bulk of change, as innovative products/services, systems, and models violate the established status quo.
According to Teis, moving not fast enough can become the most significant threat for their company. Our interviewee explained his answer with the following thought: "When you have an idea, you should execute it quickly. So being unable to execute our idea fast enough can become our biggest challenge."
An entrepreneur who is fighting for the success of his venture always "listens" to the market, monitors, and notices changing trends and business landscapes, which increases the startup's chances of long-term success.
Two steps ahead
The executives we follow can provide us with motivation and strength to move forward and valuable advice and thoughts to think about. We, of course, inquired about Teis's opinion on this matter.
"I don't really follow anyone, I mean CEOs', because their vision is not relevant for us, as they are not inventors, but great managers,"  Teis shared with us his critical view of the situation but also highlighted several individuals whose ideas and results are worthy of attention. "I think guys like Steve Jobs and Elon Musk are challenging the way we look at things. So it's interesting to follow and listen to them, as they are always one or two steps ahead," noticed the Co-founder of Multiscription.
Books every entrepreneur should read
One of the last personal questions that we asked Theis, traditionally, was the question of books that, in his opinion, every entrepreneur should read, and not only.
"These days, I mostly listen to audiobooks," surprised us, the Co-founder of Multiscription. Still, his further answer dispelled all the aura of surprise and allowed us to realize the rationality of this approach. "I highly recommend this if you are a busy person. Lately, I've listened to a lot of books, and some had a great impact on me."
Teis Anker Mikkelsen highlighted the following books:
"Predictably Irrational: The Hidden Forces that Shape Our Decisions" by Dan Ariely
"The Power of Habit: Why We Do What We Do and How to Change" by Charles Duhigg
Recent studies show that 88% of the world's most successful people devote at least 30 minutes a day to reading. Are you surprised? Making books a regular part of your diet will certainly help you launch your startup and develop and successfully scale your business.
Advice for young startup founders
The last stop of our interview, as always, was the question of what valuable advice, based on his experience, our interviewee can give to future entrepreneurs. According to the CEO of Multiscription, there is nothing more important and valuable than experience, knowledge, and connections.
"Even though I am an experienced entrepreneur, I am still learning, and I am learning every day," started Teis Anker Mikkelsen. "But If there would be a chance to give only one piece of advice, I would say, get some life experience before you start a company," continued our interviewee. "I do believe that life challenges give you a needed experience. And also, you will have time to create your business network, which is helpful for the future of your enterprise."
Hold on tight
Like the rest, the subscription-based business model industry has seen a boom thanks to COVID-19. Many companies have even succeeded amid a massive economic downturn. However, today, companies moving to a similar format of interaction with customers must be prepared for the boom period.
Don't miss the best articles!
Subscribe to Blog Digest