Acceleration programs became an integral part of the startup ecosystem. For some, especially first-time founders, it is some kind of a checkbox— you have to go through an accelerator to achieve success. Is it so? We'll find out soon.
We continue our review on one of the top European acceleration programs, accelerator from Belgium – Imec.istart.
Let's find out a few more opinions of the accelerator graduates because who else, if not they, will best tell us about both the best aspects and pitfalls of this startup acceleration program. Let's start?
---
Play It Safe: "Imec.istart is all about innovations, very international, has a broad network of experts and investors, as well as a community of startups and entrepreneurs who share with you the same problems."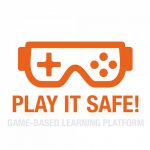 Mike Ptacek – the Co-founder
Website: https://playitsafe.eu/
idea: "Game-based learning platform for safety and prevention."
Play It Safe
Safety training is an essential part of the onboarding process for a new employee. Today's technology, like virtual and augmented reality, digital renderings, and digital twinning (a digital version of a real-world physical item), can significantly improve employee safety training through the innovative, more practical, and diversified approach.
Our interviewee Mike Ptacek – the Co-founder of Play it Safe startup, will tell us more about their platform's innovative capabilities and share his views on participation in the Imec.istart accelerator.
"Play If Safe is an innovative, digital game-based learning platform used to teach companies' personnel about fire and general safety," started Mike from the main point. "It's a SaaS B2B solution – our main clients are companies. So, our goal is to help companies train their employees in the most performed way possible," stated the Co-founder of Play it Safe.
He shared with us some essential details about their service: "Our platform is very interactive and visual, which allows fast learning. People can train on whatever device they are comfortable with – smartphone, tablet, PC."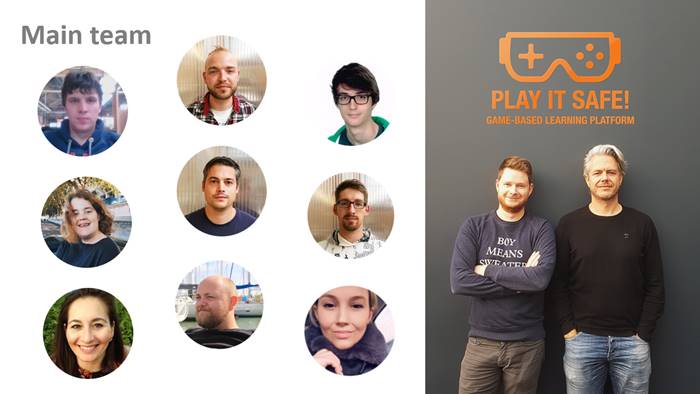 A great piece of a pie
After briefly learning about the company's activities, we, of course, asked Mike about their intentions and reasons to become a part of the accelerator.
The Co-founder of Play it Safe started from the main: "We were just game nerds and had no experience launching a startup and developing a business. So having a good (professional) start and mentorship by industry experts were crucial for us. These were the main reasons to join Imec.istart."
After sharing the fundamental reasons, he added: "I guess being a part of the community was a great piece of a pie on our way of succeeding in business."
Having learned about the reasons for participating in the Imec.istart, we did not even expect to find out that this was not the first time a startup participated in such a program. "We attended different startup programs before Imec.istart, a few local accelerators in Belgium," admitted Mike.
Small but important benefits
In addition to mentoring support, many accelerators give startups, and aspiring entrepreneurs access to legal assistance, regulatory experts, industry experts, financial experts, and more. For a fledgling company, this access can be a game-changer. Does the Imec.istart accelerator offer such additional benefits during its program?
"We had six sessions with our main mentor and 10-20 hours of additional training with other industry experts. Also, we had workshops on different business topics, including sales, marketing, branding, business strategy, and so on," shared the Co-founder of Play it Safe with us.
Powerful community
Any successful entrepreneur knows the value of networking and meeting potential investors, clients, or mentors. Accelerators are renowned for their networking capabilities – you will have access to a variety of business connections that may be interested in and involved in your startup.
It's hard to overestimate the networking capabilities of the accelerator, and of course, we asked Mike for feedback on this aspect.
"The community of Imec.istart is powerful. We got a lot of business connections thanks to their network," our interviewee emphasized the tremendous contribution of the accelerator to building their business connections.
Competitive advantage
Joining a leading acceleration program, like Imec.istart, is an incredible experience, opportunity, and moreover, an enormous privilege, as it gives your business bold, some say, "an unfair" competitive advantage in the business world.
We asked Mike if they were satisfied with the result of participation in the accelerator and if the startup as a whole changed after the end of the program.
"Yes, sure we did," stated the Co-founder of Play it Safe. He pointed out the following: "We had no experience in marketing, pricing, business strategy, and financial plans. However, after finishing the program and even already during it, we tried to implement all the knowledge we gathered and received from Imec.istart."
Pros and cons
At the end of our conversation with Mike, we asked him, as a Co-founder of the Play it Safe startup, to give a minor assessment of the Imec.istart accelerator and highlight the program's main benefits.
"In our case, I want to highlight a high standard of mentorship," stated our interviewee. He explained his point of view: "They were always there to help, no matter what the situation was. For us, it was essential to know that we have a backup and can rely on experienced people."
What about the weaknesses? We asked Mike for his opinion. Our interlocutor highlighted the following: "It's a very advanced acceleration program, and we got a lot of theoretical knowledge, but what I would like to advise them is providing more practical workshops about essential aspects of business development."
---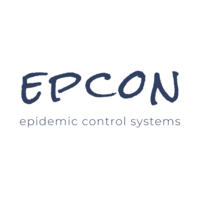 EPCON: "They are interested in upgrading your business, your entrepreneurial approach, and your future success. Imec.istart wants you to succeed, and it's not just a promise or words; they throw you in a fight."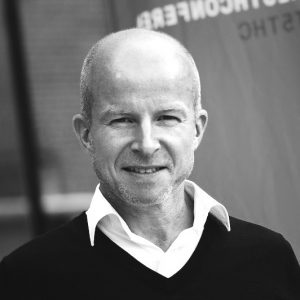 Vincent Meurrens – General Manager and the Co-founder
website: https://www.epcon.ai/
idea: "AI for Public Health challenges."
About EPCON
The Covid-19 pandemic and the incredible number of its victims, like nothing else, confirmed the need to track the data on the spread of epidemics of various diseases. In turn, modern problems require modern and innovative solutions, an example of which is the EPCON startup.
"EPCON is a newly formed company that brings together expertise in the field of geographical information, artificial intelligence, and epidemiology. Our platform helps to identify, monitor, evaluate and predict outbreaks of TB and other epidemics," said the company's website.
We were able to talk with the co-founder of this startup, Vincent Meurrens, and find out more about the direction of the company's activities and an opinion on participation in the Imec.istart accelerator.
"EPCON is a platform that uses a specific machine learning technology to digest variable data coming from edge devices, agencies and also existing data, like clients mobiles," shared the Co-founder with us and highlighted the following. "It is especially interesting if you are looking for epidemiological data."
He also added: "We collaborate with universities, government, and scientists."
The main goal
Accelerators have been around for several decades. Their main goal is to educate entrepreneurs in best business practices, provide mentorship and recommendation base, and offer financial support through direct equity participation or by organizing investment opportunities (investors, business angels, venture funds).
What was the purpose of the EPCON startup as a participant in the Imec.istart acceleration program?
"We were working under the concept of EPCON for nearly three and a half years," stated Vincent. "Imec.istart seemed like a perfect idea, especially because they are very active in the medical and health industry," he pointed.
The Co-founder of EPCON also emphasized the funding aspect: "They also provide financial opportunities, by giving 50 000 euros for 6% of shares."
A competition of high-standard companies
All acceleration programs have different selection criteria. For example, some require headcount, capital, entrepreneurial experience, background, revenue, or product-market-fit. Let's find out from our interviewee about the selection process for the Imec.istart accelerator.
"It was not easy, but we competed with high-standard companies," stated Vincent. Further, he pointed out the main conditions: "We had to provide a business plan, strategy, a prototype of the technology and presentation – to pitch in front of the jury."
In the end, he proudly remarked: "I can say that they quite well accepted our project."
Seize the chance for success
While participating in an accelerator can help develop your business idea, it is not a guarantee that you will be successful. The reason for that? Many entrepreneurs and startups see the acceleration program as a shortcut to raising capital and finding investors but do not take advantage of mentoring and training opportunities.
Vincent shared with us a sincere view of things in terms of mentoring and training programs. "We had a very close relationship with the management and supporting team of the acceleration program," stated the Co-founder of EPCON and shared with us the following facts. "Also, they provided group and individual workshops with a lot of different experts and industry consultants. Imec.istart gives you a chance to hire an expert for personal training for 25% of the fee; the rest pays the accelerator."
After a short pause, he admitted: "I have mixed feelings about the educational part because some of the experts were strong, and others were less experienced in their domain. But to conclude, we still were amazed at how professional everyone who was involved in the acceleration program."
Not just a promise
The acceleration program provides an intense, rapid, and immersive education aimed at "accelerating" your startup's growth by compressing years of learning into months. After that, you should be ready to work hard to achieve success.
At the end of our interview with the Сo-founder of EPCON startup, we asked Vincent to highlight the main advantages and benefits of the Imec.istart accelerator, which they identified for themselves.
"They are interested in upgrading your business, your entrepreneurial approach, and your future success," stated the Co-founder of EPCON. He shared his view based on personal experience: "Imec.istart wants you to succeed, and it's not just a promise or words; they throw you in a fight."
---
What do experts think about Imec.istart?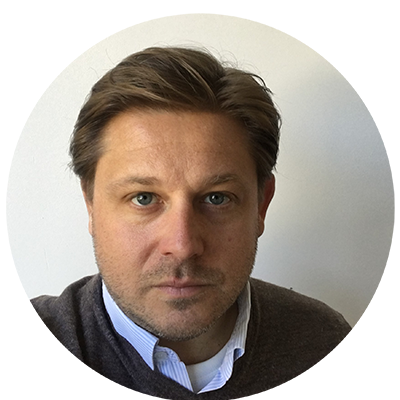 Sven Van Vlem: "Imec.istart have not only general but also the vertical jury, so you as a startup get an excellent opportunity to be immediately brought into the contact with industry partners, as the representatives are already sitting in the jury."
Sven Van Vlem – jury member / technology manager for DPG media
website: https://www.dpgmediagroup.com/
DPG media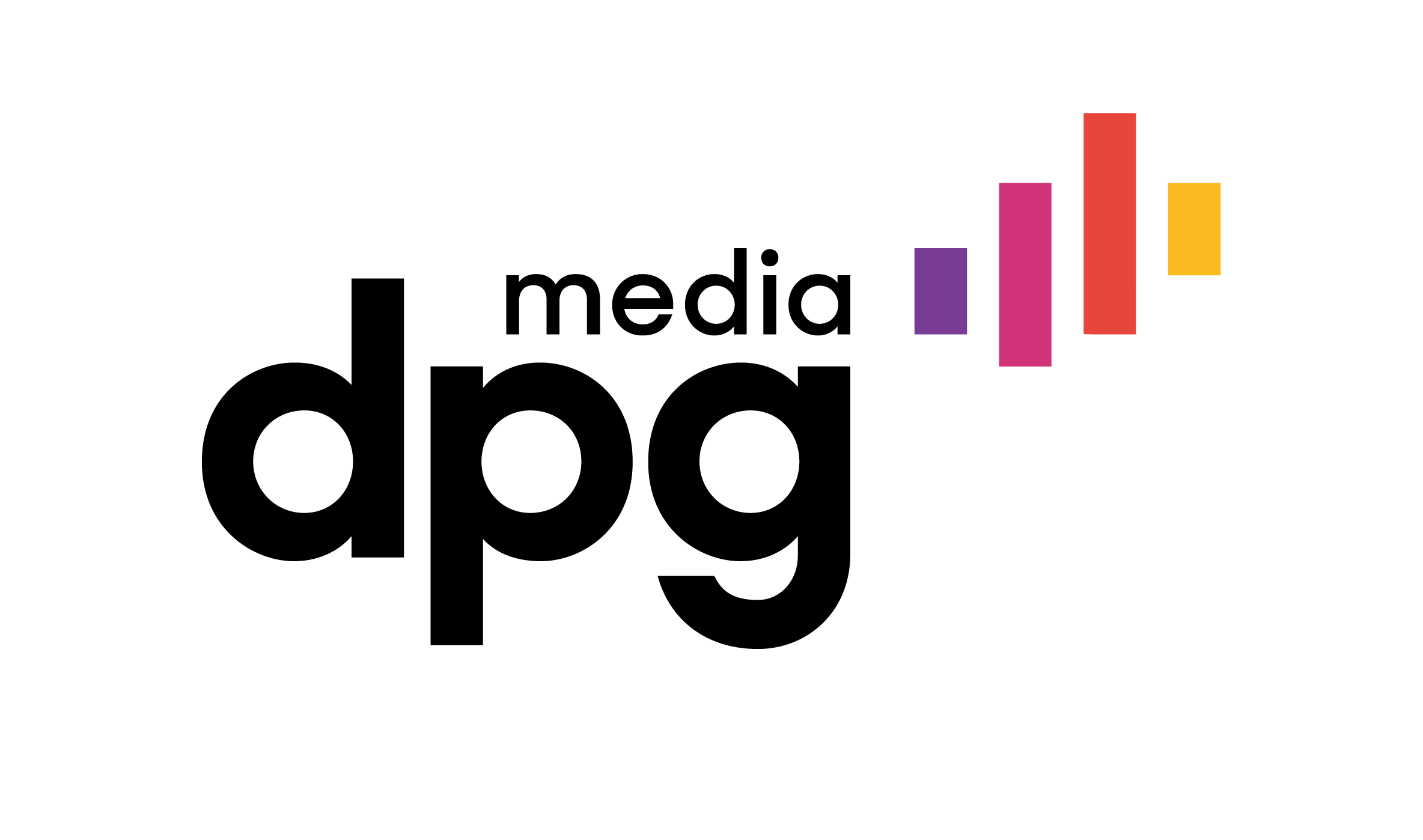 We started our interview with Sven by asking about his background and area of expertise.
"I am a technology manager, working for DPG media," said Sven, "a large media company present in Belgium, Netherlands, and Denmark. We are operating in the publishing and broadcaster industry. DPG media have multiple TV/radio stations in the Netherlands and Belgium," our interviewee highlighted the main.
Working in the Imec.istart accelerator
Of course, the next question that interested us was Sven's work as a jury member in the Imec.istart accelerator. Our interviewee shared with us several facts.
"I work for a media company, in general, and I have been a part of the Imec.istart acceleration program for two years," said Sven. "I am a member of a jury for media, telecom, and entertainment," stated our interviewee and emphasized the following, "it's one of the verticals that Imec.istart provides for its participants."
Briefly about the main thing
A business accelerator, in general, is an early-stage startup support program that involves intensive business development in the shortest possible time. Often, acceleration programs provide participants with investments or help find investors, infrastructure, expert and information support.
We asked Sven to tell us briefly about the Imec.istart acceleration program, and he was happy to share the following interesting facts with us.
"Imec itself is a huge tech company, operating mainly in the microelectronics industry and doing a lot of research and development in this field," started our interviewee. He added: "They have a long time relationship with the government, as well, which helped them to create the Imec.istart acceleration program."
Sven emphasized the following: "Imec.istart is actively looking for startups within different verticals, like fintech, HR-tech, media, and so on. They can get funding or investment from partners and provide additional help like mentoring."
About recruiting mentors
After listening to Sven's answer, we became curious to know if the accelerator has a specific strategy for choosing mentors and experts.
"What I can say about the media industry is that we have 5 or 6 big media companies in Belgium. And usually, Imec.istart invites one or a couple consultants from each of them," our interviewee gave his short but valuable answer.
International relations
Local accelerators often prefer to include local startups in their programs. But, as for large acceleration programs, they usually do not limit themselves to the framework and give their preference to the most prepared and potentially successful startups, regardless of their territorial location. As for the Imec.istart accelerator, we decided to clarify this issue with a person who knows all the details.
"For the moment, the numbers say that among participants they have 30% international startups and 70% enterprises located in Belgium", stated Sven. He noticed the following: "I've heard that Imec.istart is planning to go more worldwide."
Through the eyes of the beholder
One of the critical decisions that startups usually have to make is seeking funding or developing their business independently or with their funds. Accelerator programs offer a sweet spot and are often the best choice for those looking for new networks, mentorship, and investment.
And what advantages, in the opinion of our interviewee and a member of the jury of the Imec.istart accelerator, can the program provide to its participants?
"First of all, investment opportunities," stated Sven. He continued with another benefit: "Secondly, they provide you with business structure, a strong educational part, and networking."
After a few seconds, he concluded: "But I guess the follow-up part is the best feature of Imec.istart and the biggest benefit for startups," our interviewee noticed, "because a lot of startups think that a good idea is enough to succeed; but they are wrong." He explained his thought with a clear statement: "You need a strong business case to sell your idea, to attract investors and clients, and that's what the accelerator can give you."
The end of the second part.
Don't miss the best articles!
Subscribe to Blog Digest