Orange Sputnik continues to review the best startup accelerators in Europe. Today we will talk about no ordinary acceleration program but about an industry giant and one of the top three programs globally – the Techstars accelerator. If you are now considering whether it is worth participating in the accelerator, then here is an example of our interviewees who have gone through a challenging, but at the same time, an exciting path from young founders to full-fledged and successful startup companies.
Born in the USA, spread worldwide and ranked not just valuable, but heading the top of accelerators' list, Techstars says that the program has begun with three simple ideas—entrepreneurs create the future, collaboration drives innovation, and great ideas can come from anywhere.
We could not stand aside and not review this program for you, so we talked to the Techstars accelerator graduates and got a lot of exciting feedback, insights, and advice. Let's start!
---
PsycApps: "Techstars was an amazing opportunity to learn all those things about financial decisions, business models, marketing, and so on in a safe and friendly environment."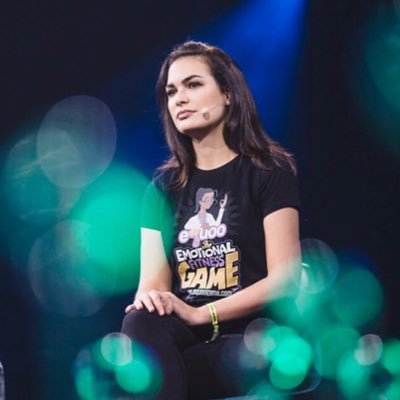 Silja Litvin – co-founder
Website: www.eQuooGame.com
idea: PsycApps Emotional Health Games
PsycApps: The digital emotional health platform
As part of the review of the Techstars accelerator, our next interviewee is a vivid example of how innovations can help treat physical and mental diseases. Let's find out more!
Silja Litvin, the Co-founder of PsycApps, shared with us a short description of the activities of their startup: "We have built an evidenсe-based mobile mental health game for young adults for prevention and early intervention of anxiety and depression."
"PsycApps is a digital emotional health platform that combines Gamification, Cognitive Behavioral Therapy, Positive Psychology, and AI to train your mind, using evidence-based features. eQuoo, our leading product, guides you through the critical skills that help to promote emotional health. It centers around building resilience, interpersonal relationships, personal growth, and reduces anxiety and depression," says the company's profile on LinkedIn.
Most of today's medical technology innovations focus on treating physical diseases, including cancer, diabetes, high blood pressure, and the like. However, it is worth noting that innovations have gone far beyond our awareness, and today, we use technology to diagnose and treat various mental disorders such as depression and anxiety.
Reasons to participate in the startup acceleration program
After getting acquainted with our interviewee's startup activities, we turned to the issue of participation in the Techstars accelerator and asked about Silja's reasons to participate in the startup program.
"I am a clinical psychologist myself, and I know everything about diagnostics and treatment, but I don't know anything about business and launching startups," confessed the Co-founder of PsycApps. She highlighted: "So, I decided to join Techstars because I wanted to gain knowledge and experience in startup development."
Participating in a startup accelerator is the perfect way to test the viability and validity of your business idea. Most startup entrepreneurs have no experience starting a business and developing a company. The acceleration program aims to fill the gaps in the knowledge of startup founders and provide emotional and moral support. By participating in the accelerator, you will gain experience and knowledge from mentors, business experts, and specialists in different industries and accumulate a good network of business contacts that you need to implement your idea.
Silja continued and added another crucial reason: "The second reason is because of the huge Techstars network." She shared with us a minor revelation: "Theoretically, I could speak to Jeff Bezos tomorrow if I have a proper and good reason to do so."
Before moving on to the next question, we decided to ask Silja whether it was challenging to become a participant of Techstars.
She shared with us the following noticeable fact: "Apparently, the Techstars accelerator acceptance rate is 0.1%, lower than in Yale University. So, yes, it was pretty hard to go through multiple written and verbal interviews. If you ask, it was not exhausting, but let's say nerve-wracking."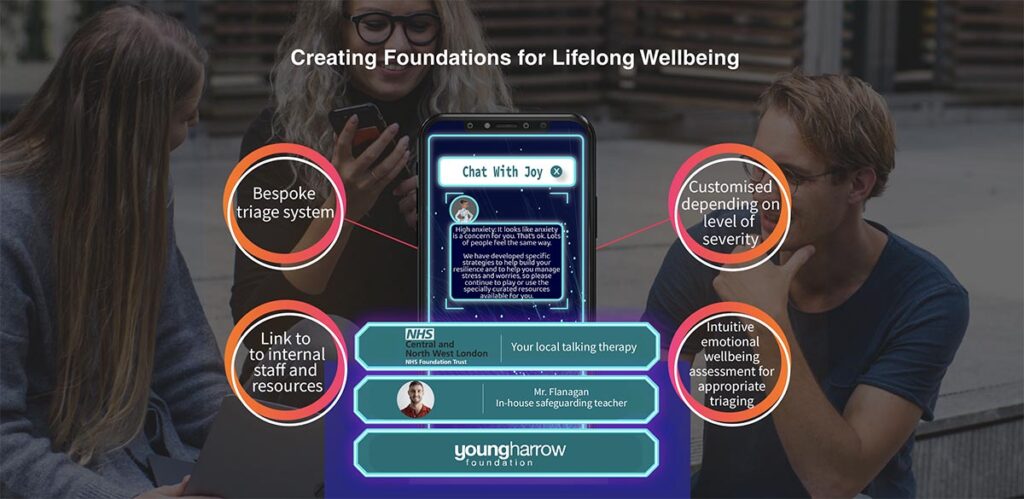 The "Mentor Madness" program at Techstars
After discussing the reasons for participating in the accelerator, we moved on to one of the essential aspects and asked Silja to share some significant facts about the training and mentoring program at Techstars.
"During the first three weeks, the so-called "Mentor Madness" program, you meet with around one hundred mentors, pitch them your idea, and get a lot of feedback from experienced experts in different fields, mentors, and even potential investors," stated the Co-founder of PsycApps.
She continued and shared with us the following: "After "Mentor Madness" you can choose up to ten mentors, reach out to them and ask to mentor your startup during the rest of the program; usually, it's a couple of mentors with whom you meet once or twice per week."
In the end, she summarized and emphasized the following: "The "Mentor Madness" program is beneficial because during the one-to-one sessions with mentors, mentors ask a lot of questions about your business, and you learn to be pretty clear about all the answers. You can also ask them questions as well, and get insights and ideas that you even haven't thought of before."
Getting the advice and experience of those who have already succeeded in business is an aspiring entrepreneur's icing on the cake. The accelerator is an opportunity to learn from experienced business leaders, venture capitalists, investors, industry experts who will help you avoid common mistakes.Mentors will also challenge you to help your startup define business goals, growth strategy, and vision.
Funding opportunities to join Techstars
We shouldn't even begin to talk about the importance of funding for startups, as everyone knows that investment is often critical to a business. Unfortunately, even with a great idea, many startups do not get a good start precisely because of the lack of funding. Participation in an accelerator can partially or completely eliminate this problem since top accelerator programs such as Techstars provide their participants with financial support and valuable resources like connections with investors.
When we asked Silja about funding opportunities, she told us the following: "When you join Techstars, they take 6% of your shares in exchange for a twenty-five thousand boost, so you can participate in the accelerator and completely focus on your goals. You also can get one hundred thousand dollars as a convertible note, as well, and we did that."
She added: "They also introduce you to investors. During the last month of the program, we had 3 to 4 events per week to meet and talk with different investors. We spoke to fifty different potential investors."
Less fruitful but quite helpful Techstars network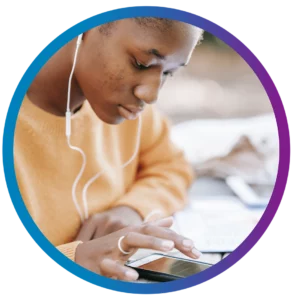 After discussing the financial possibilities of the accelerator, we couldn't help but ask Silja about networking at Techstars. Our interviewee shared an interesting observation and once again confirmed the belief that the choice determines the result.
"I applied to Techstars in London but ended up in the Berlin office, and it was my biggest mistake," stated Silja. After a short reflection, she explained her statement by sharing some valuable details: "Most of the contacts you gain during the program are local, so mine was in Berlin, but my company is in London. So for me, the Techstars network was less fruitful but still quite helpful."
For an aspiring entrepreneur, one of the main benefits of an accelerator is building a solid network of business contacts that will give you the connections, referrals, opportunities, and publicity you need in your industry in the future.
Two main benefits of the Techstars accelerator for PsycApps
Finally, at the end of our interview, we asked Silja for brief feedback on the most vital points of the Techstars accelerator for PsycApps and her as a co-founder.
Without thinking twice, she singled out two main benefits: "The first one is the mentoring and educational program. I've learned a lot about the business environment and startup development."
She finished by sharing another benefit: "The second one is the atmosphere. The startup road can be very lonely, even if you have co-founders or partners. But being able to work with like-minded people is very productive and fulfilling."
Don't miss the best articles!
Subscribe to Blog Digest