The digital evolution of the consulting industry
It is difficult to find an industry that modern digital technologies have not touched. Many revolutionary and disruptive technologies have emerged in recent years, including AI, the Internet of Things, automation, robotics, and big data. Many experts call this transformation the digitization or digital evolution of traditional processes and systems, and the consulting world is no exception in this regard.
Technological innovations have pushed consulting companies to digitize processes and operations to keep up with industry and business trends and provide reliable, fast, quality, and efficient services to their clients. Modern digital technologies, namely systems and tools, are called upon radical changes in the consulting industry.
But despite technological advances, new implementations, and a growing market for opportunities, many consultants do not feel it necessary to move towards digitization. Therefore, as a whole, the industry is still in the early stages of introducing innovations and technological solutions.
Business experts argue that, in general, consultants lag behind other industries in the adoption, adaptation, and transition to new technologies and digital evolution, which is paradoxical given the specifics of their activities and the need to keep up with the times and trends.
Of course, traditional consulting firms must redefine their processes and knowledge to fit the new scale of the service market. There is no choice as such; there is only one decision – to adapt or die.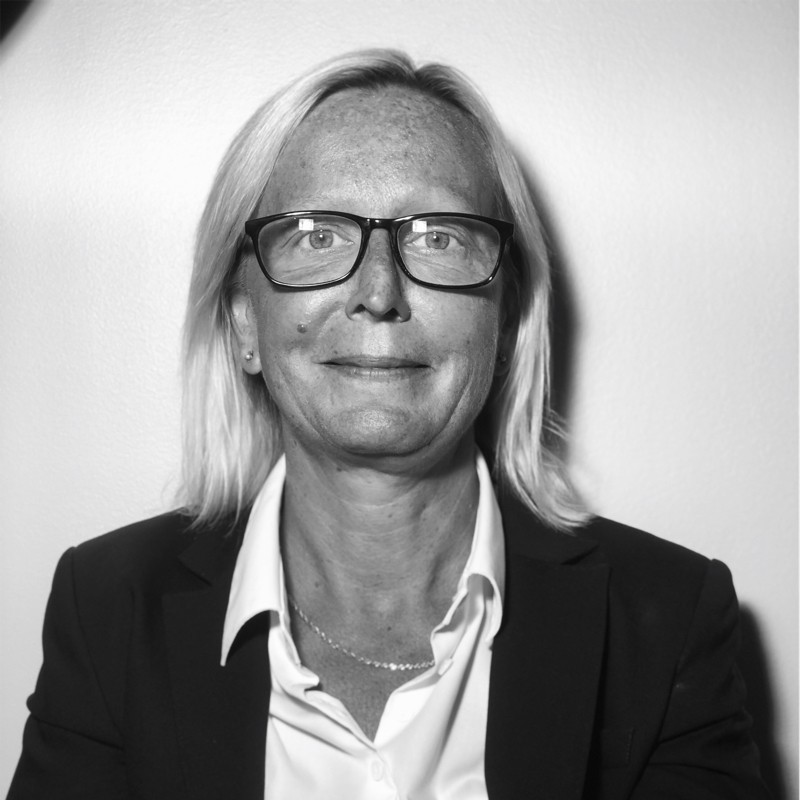 As we can see, digital technology is developing at a frantic pace. Many different platforms, software solutions, and capabilities are emerging, and consulting companies, in turn, have begun to implement many different innovative strategies; however, as our interviewee stated, until now, no one except them has developed a truly effective, innovative solution for the consulting industry.
We had a wonderful and very inspiring interview with the Co-founder of Bizzcoo startup – Madeleine Söderman. We discussed the background and reasons for creating a business platform for consulting companies, the benefits of participating in an accelerator, the importance of culture in the team, and other aspects of startup development. A fascinating journey awaits you!
What is Bizzcoo?
"Bizzcoo is the next-generation business platform for consultant companies," answered Madeleine when we asked her to define their startup. She also added: "Basically, it's a SaaS platform for consulting business."
Digital and modern technologies have not only taken over the business sphere; they completely replace outdated operational processes and traditional methods of interacting with customers.
"Bizzcoo is built based on your processes and need for effective support for day-to-day work and long-term strategic decisions," says the startup's LinkedIn profile.
True! The benefits of moving to modern software solutions in the consulting industry are enormous: higher efficiency and productivity, lower costs, more accurate forecasting, and decision-making models. However, let's find out about everything, directly from our interviewee, and as it turned out later, an experienced expert in the consulting industry.
Startup ideas DON'T happen overnight!
Many aspiring entrepreneurs believe that the success of their startup depends on the quality and uniqueness of their idea. It's not true. What matters is the business they plan and build around this idea. Revolutionary or even just good startup ideas DON'T happen overnight!
We naturally decided to find out the background of creating the Bizzcoo platform and how Madeleine got this idea.
"The background to Bizzcoo platform is my co-founder's and my own experience in the consulting industry," our interviewee started her story. "We were working almost all our life in consulting and were hiring consultants, so we are both familiar with most of the challenges facing this industry," Madeleine emphasized on experience.
Truth. An idea that turns into a startup is not a passing thought but a combination of unsolved problems that you see in the market or know from experience and solutions that you offer to meet the current consumers' needs.
Madeleine confirmed our thoughts, continued her story, and shared some more details reflecting the main problems of the consulting industry that led her to the creation of the Bizzcoo solution: "I was hiring consultants all my working life, and it was always tricky to find the right competence for the purpose that I needed and in the limited amount of time. I was always running the projects with critical deadlines and wasn't able to ensure the quality of candidates, so they had to be competent and have the right attitude from the beginning," stated our interviewee.
She pointed out another problem: "Most consultancy companies lose their money because only 80% of their time is billable and the rest 20% is just a waste of time. And the reason behind that is the absence of efficient tools."
To sum up all her words, Madeleine said: "We saw lots of different issues within the consultancy industry, and in particular, there were no efficient solutions that would cover the whole consultancy industry and business environment. That's why, at some point, we decided to create Bizzcoo."
At the end of our conversation about the idea of Bizzcoo, we asked Madeleine to highlight the vital features and benefits of their solution. She noticed the following: "Our solution can help not only with CV and profile management but with economic forecasting and planning of the resources. In general, with Bizzcoo, every consulting company can become proactive and term that 20% into total billable hours and income."
"We saw lots of different issues within the consultancy industry, and in particular, there were no efficient solutions that would cover the whole consultancy industry and business environment."
Madeleine Söderman
Self-funding
The funding source is one of the most important decisions you will make for your business. After all, even if you have a great business idea, it is unlikely to be successful without solid financial support. Some startup founders are looking for business angels or venture capitalists, while many decide to go for it alone. However, in the current business and economic environment, is there an opportunity to act independently?
Let's find out our interviewee's opinion because Bizzcoo is an example of a startup that risked going on its journey without attracting investors.
"We were self-funded until now because we didn't want to lose much of our shares," replied Madeleine and outlined the main reason why they decided not to seek outside sources of investment at the startup stage.
Notwithstanding the above, she shared the following with us: "However, we are looking for investors right now. We could start investing rounds before, but there was a problem with the functionality. Another reason is that we knew each other's capabilities from the beginning, and we knew what we could develop without additional help. That's why we decided to start with self-funding," stated the Co-founder of Bizzcoo. In the end, she highlighted a critical thought: "Right now, we are looking for money, but at the moment, we already know what assets we need for scaling up."
"Right now, we are looking for money, but at the moment, we already know what assets we need for scaling up."
Madeleine Söderman
Every startup has its reasons for …
Preparing for an interview with Madeleine and studying the available information about the startup, we found out that Bizzcoo participated in one of the leading European accelerators. Of course, we decided to ask our interviewee's opinion about participation in the program. Let's find out in more detail.
"The reason behind why we joined Sting is their traction level, of course, a huge network of experts and competencies within the team," stated Madeleine. She clarified her previous statement: "We wanted to work with experienced mentors who understand our type of business. Bizzcoo is a SaaS solution, so we wanted to learn from people who already launched and scaled up such businesses, and in Sting, we met such mentors."
The fact is, Sting is one of the best European accelerators, so we asked Madeleine if it was difficult to get into the program. Her answer only emphasized how innovative and relevant their idea is for the consulting industry because only promising startups get into Sting.
She said the following: "Basically, we applied to Sting, pitched a few times, and they invited us to become participants."
By the way, you can find out more about the Sting accelerator and its advantages, as well as read the reviews of graduates in our article. (вставить линк на статью в блоге)
There are often three main reasons startups participate in an accelerator – funding, mentoring, and networking. If you want your startup to grow and scale, participating in an accelerator is one of the best ways to achieve this.
"The reason behind why we joined Sting is their traction level, of course, a huge network of experts and competencies within the team."
Madeleine Söderman
Why is more not always better?
After discussing Bizzcoo's idea and reasons for participating in the accelerator, we moved on to the next aspect of the startup's development and asked about its clients.
As a co-founder, you should no doubt understand that your customer base is the lifeblood of your business. The constant influx of new customers will allow the startup to develop in the long term. However, if you are a budding entrepreneur, you will undoubtedly have a question of where to start looking for clients. Finding customers is easier if you know what type of customer you are looking for. Our interviewee also agreed with this statement.
"When you enter the market with a new product, you should narrow down your target audience to one specific group," stated Madeleine. She clarified: "In this case, you will be able not only to take care of your customers but focus on solving their problems." We asked Madeleine for an example of such a strategy, and she shared with us the situation in Bizzcoo: "We chose to go first with B2B, I mean, the consultant companies and help them in expanding their business by first getting rid of 20% time waste," answered our interviewee.
We could not help but ask Madeleine how Bizzсoo finds her clients. "We got our first customers through word of mouth and our network," confessed our interviewee and noticed the importance of business connections. Nevertheless, she highlighted the following: "However, we also contact companies by ourselves nowadays."
"We got our first customers through word of mouth and our network."
Madeleine Söderman
Innovative solution for the consulting industry
After discussing several aspects of the startup's development with Madeleine and ascertaining the relevance of the Bizzcoo platform and service, we nevertheless decided to ask our interviewee why now is the best time for their startup to exist?
"It's the best time for Bizzcoo because we are witnessing the industry growth," said Madeleine. She continued by clarifying what she believed to be the main problem in the industry and highlighting Bizzсoo's commitment to providing consulting companies with an innovative solution: "However it's still far from digitizing and implementing a working technology and solution. We aim to solve this problem, which from our point of view, is global."
Innovation affects and transforms businesses of all kinds, and the consulting industry is no exception. To survive the current technological chaos, the consulting firms will have to adapt to clients' data, digital, and strategy needs.
Who is behind the startup's success?
Behind the future success of any innovative solution, in our case, the Bizzcoo platform is not technology at all, but people. Therefore, the next aspect that we decided to discuss with Madeleine was the team, or rather, what our interviewee values most in her employees.
"Definitely, we all have different competencies and backgrounds, and we contribute to our company in different ways," started our interviewee. However, after a short pause, she said the following: "Although knowledge, experience, and skill set are important, the best thing about our team is that we always have fun." In the end, Madeleine added: "Another great thing is our culture and spirit. I mean, when someone has a problem, we are open to each other and ready to back up."
Diversity and contribution in a startup team is a hot topic, and for a good reason. Diversity is crucial for teamwork to stimulate innovative strategies, bringing together different perspectives to perfect an idea.
"Although knowledge, experience, and skill set are important, the best thing about our team is that we always have fun."
Madeleine Söderman
Customer success = Startup success
Continuing the conversation about startup success, we decided to ask Madeleine about traction and what's most exciting about it to date, as income is not the only indicator of business success.
"From one side, it's great to know that among our customers are consultancy companies with above 2K people in their network," our interviewee answered without hesitation. Further, she added and highlighted the importance of their client's success as one of the most significant traction factors: "From the other side, it's exciting to see how our customer's companies are expanding and growing. For example, we have a company with eight employees on board which has built its consultancy network to 73 people in just four months."
Critical factors for long-term success
At the end of our conversation about a startup's development and success, we asked Madeleine about their plans and goals for the following year.
Here is a tiny sneak peek of their pursuits. "We are planning to triple our revenue this year," the Co-founder of Bizzcoo declared with confidence and hope in her voice. She also shared with us their plans of expanding the geography of their activities: "We are also planning to expand abroad in Germany and Norway."
Profitability and growth are essential for a startup to survive and remain attractive to potential investors and clients. While profitability is fundamental to a company's existence, growth is ultimately critical to long-term success.
Space for other solutions
Despite the positive discussion of Bizzcoo's plans, the fledgling startup has many ways to fail in its early years – too many obstacles. And it's not just about unique challenges; at any time, a startup may face common challenges – one of them is competitors. These reflections led us to ask Madeleine a question about threats, or rather about the presence of competitors in the consulting industry.
However, our interviewee's response made it clear that competitors, although they matter, are not the current obstacle to the success of a startup. She stated the following: "Although this market is worth billions of dollars and there is a space for other solutions, we haven't seen any movement in this area yet."
Madeleine also added: "Maybe competitors who might see our success and want to enter this market can become our biggest threat in the future. However, today I am still surprised that there was no system like Bizzcoo for consultancy companies before."
Advice to young entrepreneurs
The last but not the least question to Madeleine from Orange Sputnik was her advice to young entrepreneurs. In turn, she emphasized two fundamentals you need to have to succeed – experience and knowledge.
"First, you must understand customers," said our interviewee and explained: "one of the biggest factors for me was that I've been there myself and I've seen the problems of the consultancy industry' LIVE.'"
"The second thing is knowledge," stated the Co-founder of Bizzcoo. She highlighted the importance of network and business communications: "Listen to other people not only from consultancy business but other areas, like economics and so on. And also, it's vital to build a network of advisers, experienced people who can help you anytime you have a difficult question."
In conclusion
Although the consulting industry continues to be stable, many market experts argue that it is moving on a slowdown trajectory due to the presence of two fundamental obstacles today – the slow adaptation to the technological revolution, namely digitalization and automation, and an outdated operating strategy. In this case,
according to our interviewee – the Co-founder of the startup Bizzcoo, having a modern solution will help consulting companies stay ahead, increase efficiency, reduce the percentage of wasted time and increase profits.
It looks like it will happen in 2022, as we are witnessing the development of technology consulting. Although some of the proposed solutions may not be as significant as many expected, some of them could affect the consulting sector and change it in many ways, such as the Bizzcoo platform.
Don't miss the best articles!
Subscribe to Blog Digest