How could a technological revolution in the fashion industry affect the consumer's shopping journey?
"Technology is shaping the future of fashion."
Carlos Miguel Gutierrez
According to experts, by 2022, the global online fashion market will reach a $ 1 billion turnover, and e-commerce will account for 1/3 of total sales. The impact of technology on the fashion industry has become difficult to ignore, especially with the rise of e-commerce and the significant decline in regular retail shopping.
Every brand strives to adapt to social media and digital marketing changes in the new realities of life. Some companies realize that they are equipped and prepared for changing shopper behavior through digital know-how. New devices and technologies are continually opening up new possibilities for interacting with customers. The fashion industry is undergoing a new technological revolution through personalization.
The pandemic, lockdown, store closings, and fitting rooms have led retailers to look for new online tools to avoid physical fitting and increase consumer confidence. In response to the prayers of retailers, similar apps have emerged.
But in reality, everything looked different – the technology was too inconvenient, inaccurate and caused skepticism among consumers and retailers.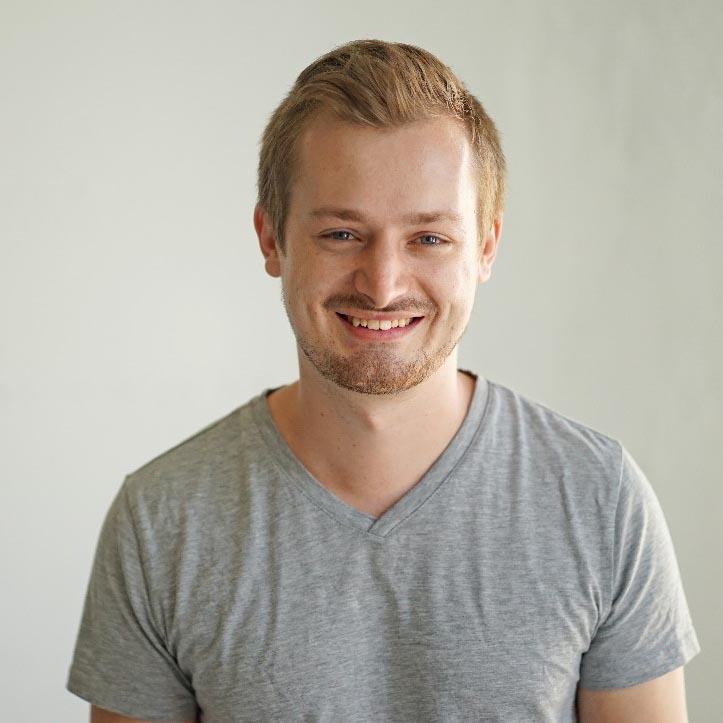 Today, however, consumer attitudes towards fit technology have entered more positive territory: about 20% of consumers happily share their size and body type with brands.
Anil Patel, director of Moda in Pelle, believes perfect fit is part of the individual shopping journey consumers now expect: "Today's market is constantly evolving, and consumers want a tailored experience to allow them to buy with confidence."
We've talked to 27-year old Leon Szeli, the CEO and Co-founder of the startup Presize, to know more about new technologies and fitting tools, as well as how to launch a tech startup in the fashion industry. Stay with us. You will see why the fashion industry's future is closely tied to innovative technologies, why brands have to adapt to changes in customer's behavior, and how new digital tools can help retailers reduce returns while online clothing shopping.
What is Presize?
"Presize is a smartphone body scanning software for fashion companies who want to reduce returns, and for online customers who want to find their perfect cloth size and fit." This is the definition of the company given to us by its CEO – Leon Szeli. Let's find out a little more about the Presize technology's peculiarity and why it is demanded by large retailers and online shoppers.
"Store-like" experience in every smartphone
Even though it is now customary to talk about the priority of implementation and the importance of the startup idea, the reality is that both aspects are essential. If you want to launch a successful startup, remember that even the most experienced entrepreneur with high performance will fail if his idea is initially flawed or his market is too small.
What is the main idea behind Presize? We asked Leon to share their technology's specifics and the benefits of using the application for users. "Presize helps every user, no matter what body type, to receive their perfect fit while shopping for clothing online," stated Leon. "We help users find their perfect clothing size by asking them a few questions about their body shape and analyzing a short video of them turning around in front of their smartphone camera."
Despite the growing popularity of digital technologies in the fashion industry, such as chatbots, for example, that help large retailers interact with shoppers and track changing market behavior, they are missing an important detail – leveraging online user data for "store-like" experiences on digital devices.
How can smartphone body scanning apps have a worldwide impact?
"In every success story, you will find someone who has made a courageous decision."
Peter F. Drucker
To create a truly successful startup and develop a demanded product/service, you need not only to be able to define your niche and come up with the idea that will bring an income. You have to create something powerful enough that can qualitatively affect the lives of consumers.
According to industry experts, 20-40% of all clothing purchased online is often returned due to fit and size, costing fashion e-tailers millions. "We solved the biggest problem in the fashion e-commerce industry," stated Leon.
Don't forget that a startup's strength lies in its ability to have economic, social, and environmental impacts. Outlining for us the company's main idea, Leon also made us understand that the task of Presize is to improve the quality of the selection of clothing sizes, reduce the number of returns for retailers, and indirectly affect the preservation of the environment. "Using Presize means fewer returns which helps users save time, retailers save money, and the planet save CO2."
Hire experts to develop your software
Neil Patel once said, "There is no such thing as a solo entrepreneur." None of the "great" entrepreneurs who scaled a business from scratch did it alone. Creating a product by yourself is possible, but scaling a startup – not.
What about directly developing the technology and building the application? As a worldwide software engineering service company and proven staffing provider, Orange Sputnik, of course, asked Leon a question about the technical side of the Presize. "We have a complex product that involves Front-end integration, computer vision, and AI algorithms as well as a robust Back-end," said the Presize CEO. "On each of the development parts, we have around two people who are experts in their respective fields."
Why technology changes in the fashion industry
is the perfect time to launch a startup?
"Any time is a good time to start a company."
Ron Conway
The fashion industry has been around for centuries, and, like all other industries, it's amid a 'digital shake-up.' Without a doubt, Presize offers its users tremendous benefits, from choosing the right clothing size for users to improving the shopper's experience for large retailers. However, as you know, the fashion industry does not adapt well to innovations; in this case, why is now the best time to launch a startup in this industry?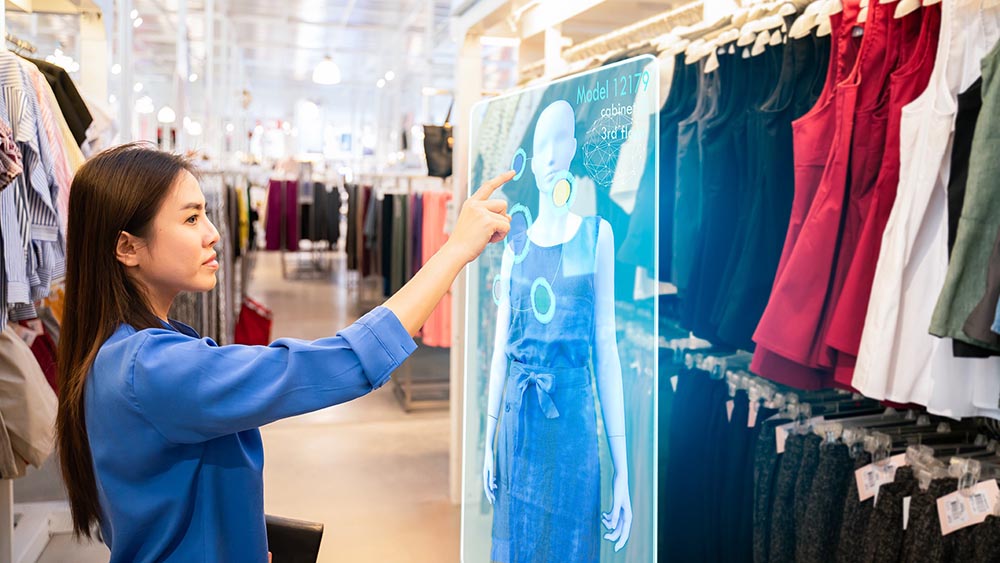 Leon gave us a comprehensive answer. "Consumers are now getting conscious about the impact of their purchases, especially in e-commerce. What we have built wouldn't have been possible a few years ago as it required breakthroughs in computer vision and deep learning research."
Technology has affected how people shop, and companies have to adapt to deliver their products to customers. Creating a new and unusual positive customer experience with digital technologies will allow the retailer to distinguish itself from competitors in the fashion industry.
The team is the foundation of the successful startup
"No matter how brilliant your mind or strategy, if you're playing a solo game, you'll always lose out to a team."
Reid Hoffman
According to experts, 60% of startups fail due to team issues. Yes, statistics confirm – a team of diligent and motivated people ready to work towards a common goal is what behind every successful startup. What do we end up with? No matter how cool your idea is, your team is the foundation for its successful implementation.
We asked Leon about his team and what he appreciates the most about working with Presize staff. "We now have 19 people, developing our body scanning technology. What I love most about my team is their intelligence and ability to adapt to new problems or tasks."
Why is it crucial to track a startup's progress? What metrics can be useful?
Regardless of your business's size, whether you are a large enterprise or a young startup, you need to remember the importance of tracking the company's progress at every stage. How to do it? Business metrics do an excellent job of this, allowing you to respond on time to any changes in your startup's development.
What measures of success are the main for Presize? Leon shared his vision with us and told us what basic metrics and tools they use in their work. "We use the OKR framework from Google. Our main KPIs are adoption, conversion rate, and return rates, as well as the number of transactions."
A growing number of customers during the COVID-19 pandemic – possible?
"This is what we call the 50% rule: spend 50% of your time on product and 50% on traction."
Gabriel Weinberg
Some digital startups working in the fashion industry won't survive the current crisis after the COVID-19 pandemic; others will emerge better positioned for the future. The outcome will depend on their technical capabilities, the ability to adapt to users' behavior, and the practical solutions.
According to our interviewee, the most significant traction to date, even during the crisis, is that Presize technology has visible potential, growing numbers of users, and attracts large retail companies. "Our traction to date is that, despite the worldwide COVID-19 pandemic, we already have one bn EUR brands as customers such as s.Oliver or Tom Tailor."
Here Leon also mentioned the story of Presize's first client. "Our very first customer was the Hoffmann Group, the European market leader for tools and personal protective equipment. They are selling workwear using our solution."
Growth plans or how to get on board fifty new brands
Eight out of ten young startups fail in the first few years of their existence. The primary reason is usually not the idea, team, or lack of funding but because they don't have a clear picture of where their startup is heading.
Every conversation about measures of success and traction leads us to the question about growth and plans for the future. We asked Leon how he sees the next year for Presize and what direction they intend to develop. He gave us a short, comprehensive answer, suggesting that Presize already has a ready-made strategy and an exact action plan. "We plan to expand to other European markets and onboard 50 new brands."
What issues can occur to Presize due to the slow innovation adoption in the fashion industry?
Being a young entrepreneur means taking quite a lot of risks. And almost all of them are difficult to foresee or overcome, even if you are an experienced business owner.
The fashion industry is a laggard when it comes to the adoption of innovations and digital technologies. This fact led us to the question of the threats and problems that Presize may face in the future. Our interlocutor confirmed our thoughts and explained them with the following statement. "The fashion industry is one of the slowest in digitization. That's why I think our biggest threat is to be ahead of the market."
An alternative to a startup. Yes or no?
The key to the future is to start doing something today. Whether you are already an entrepreneur or are passionately thinking about starting a startup, there will be challenges on the road to success. Therefore, it is always worth having an alternative to your desires.
That is why, to give you a complete picture, we ask our interlocutors if they have an alternative to being an entrepreneur and the reasons why they started this particular startup/business. Let's find out the vision of the CEO and Co-founder of Presize. "If I wouldn't be a founder, I would most likely work as an early employee in another startup. I love to build stuff."
Who inspires the CEO of Presize?
"If you believe something needs to exist, if it's something you want to use yourself, don't let anyone ever stop you from doing it."
Tobias Lütke
We chose this quote, not by chance. If you want to be great, you have to follow the greatest. That's why we love to ask our interviewees about executives they follow. Tobias Lütke, CEO of Shopify, is the one who inspires Leon.
Must-have to read for all young entrepreneurs
At the end of the conversation, we often ask our interviewees questions about where they get their inspiration from and if there is a book that changed their life and their outlook on business and the creation of a startup / their own product. Leon shared the book named "Hooked" by Nir Eyal, a must-have to read for all young entrepreneurs.
This book is worth reading for all product managers, designers, marketers, and startup founders who want to understand how products/services affect consumer behavior. "Hooked" also provides practical tips for creating products that appeal to customers.
Glamour vs. hard work
Being an entrepreneur is great, especially if you are successful. And you've probably heard all the stories about the founder of WhatsApp, who became a multi-billionaire in a few months, or about Facebook and its founder Zuckerberg who became famous overnight. However, the reality is that entrepreneurship isn't just about money, fame, IPOs, and working on your laptop on the ocean.
When we asked to advise young entrepreneurs, Leon gave not so much advice as a reminder. "You need to remember that being an entrepreneur is less glamorous than it seems from the outside."
To be continued…
Innovative technology is affecting all industries, and fashion is no exception. It is worth noting that tech startups and companies have begun to consider this industry a fertile ground for their products and developments. As in any sector, technology allows you to revolutionize all processes, use data analytics, artificial intelligence, virtual technologies to improve interaction with consumers.
Today, thanks to the fashion industry's fusion and innovative digital technologies, consumers receive faster, better service, and positive consumer experiences. At the same time, brands and retailers can anticipate trends, simplify processes, improve and change products based on changing consumer behavior, respond to positive and negative changes in the market. One of the examples of such a fusion of the fashion industry and technology is Presize.
Don't miss the best articles!
Subscribe to Blog Digest