Orange Sputnik continues to review the best startup accelerators in Europe. Today we will talk about no ordinary acceleration program but about an industry giant and one of the top three programs globally – the Techstars accelerator. If you are now considering whether it is worth participating in the accelerator, then here is an example of our interviewees who have gone through a challenging, but at the same time, an exciting path from young founders to full-fledged and successful startup companies.
Born in the USA, spread worldwide and ranked not just valuable, but heading the top of accelerators' list, Techstars says that the program has begun with three simple ideas—entrepreneurs create the future, collaboration drives innovation, and great ideas can come from anywhere.
We could not stand aside and not review this program for you, so we talked to the Techstars accelerator graduates and got a lot of exciting feedback, insights, and advice. Let's start!
---
Shoppermotion: "We knew how hard it was to get into this well-known program, and to be true, we couldn't believe that we were accepted."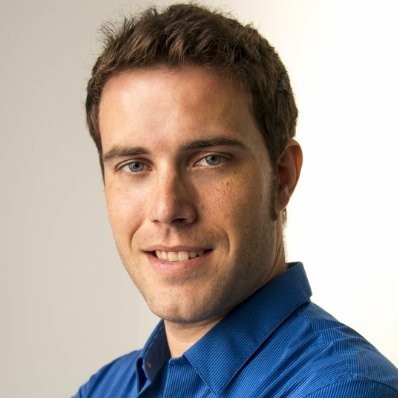 Marco Doncel Gabaldon – co-founder
website: https://shoppermotion.com
idea: Retail Intelligence for global retailers and manufacturers
About Shoppermotion
Technology has changed everything or almost everything. The introduction of digital technologies has fundamentally changed how we book trips, communicate with friends, shop, and do business. Many retailers, including supermarket chains, have embraced innovations such as the Internet of Things, big data, and cloud technology to track customer behavior and thus improve the customer experience and stay ahead of the competition.
Our interviewee, the Co-founder of the Shoppermotion startup – Marco Doncel Gabaldon, briefly described the company's activities and shared with us the advantages of their technology.
However, first, let's check the information we've found on LinkedIn: "Shoppermotion has developed an innovative technology which provides real-time analytics and richer data on everyday customer behavior. By means of a proprietary indoor geo-positioning algorithm, Big Data processing, and Machine Learning analysis, Shoppermotion can determine behavioral patterns of consumers providing marketers with unprecedented real-time information of their habits as to what they are up to."
In turn, Marko emphasized the following: "Shoppermotion is a technology that tracks customers' movement, specifically in grocery stores. By using our technology, clients can track customers' journeys inside the store."
He added: "Our technology is new, and unlike different Wi-Fi trackers, it is more precise. As a result, we can provide our clients with retail intelligence and insights about their customer's behavior, and they can make specific marketing campaigns, promotions, and so on."
Techstars resources
Approximately 30% of startups fail within the first two to three years. You need much more than an idea, ambition, and self-confidence to build a business. If you want to be successful, you must have access to many resources – capital, mentoring, business connections. Here is where startup accelerators come into play – business programs that know how to help a startup thrive and avoid failure at the very beginning of the journey.
Before moving on to the discussion of Techstars, we asked Marco about reasons for participating in the startup accelerator.
"Before launching Shoppermotion, we had only a tech background, and we lacked business knowledge," started Marco. He continued and said the following: "We knew that acceleration programs, like Techstars, can provide us with mentoring, network, and funding. We chose Techstars despite the fact we knew how hard it was to get into this well-known program, and to be true; we couldn't believe that we were accepted," Marco admitted to us.
How to become the one 1%?
Is it difficult to become a member of the Techstars program – rather a rhetorical question, so we asked Marco to give our readers some advice.
Our interviewee started with some numbers and a general idea of the selection process. "There were three thousand applicants, and only eleven startups made it through, so you can imagine how hard it was," Marco said sarcastically. He continued: "It took us two months to pass all the interviews, and in the final round, we had to pitch in front of board members and investors."
Regarding the advice, the Co-founder of Shoppermotion shared the following essential aspects with us: "Techstars want you to have a strong team that has background and experience because the team is 70% of success." He added: "Another 30% is your MVP; I mean, they want you to have customers and a viable product."
Don't be shocked; top startups like Techstars have lower acceptance rates than Ivy League universities, 1-2% compared to 5% like in Harvard. And this is not surprising at all since such startup programs give founders access to the best mentors, intensive business training, investors, consultants, opinion leaders, and experts.
Mentorship in Techstars
The next question that we decided to discuss with Marco during our interview was mentoring at Techstars.
He shared with us the following: "The program lasted three and a half months and finished with the demo-day where we could pitch to different investors. All mentors were highly-profiled experts from well-known companies and institutions, but we were fortunate to have Jon Bradford as our mentor." He added: "Actually, he became our investor after we finished the program."
Mentoring is an integral part of modern accelerators. Major acceleration programs worldwide are proud of networks of hundreds of mentors, and Techstars is not only not an exception but rather the rule in this case. Not surprisingly, mentoring is one of the fundamental accelerator's resources for startup founders, as mentors are ready to share years of invaluable experience in various industries.
One phone call away
One of the main advantages of the accelerator, and in our case the top startup program, is the opportunity to acquire business connections and use the accelerator's resources – networking.
And what did our interviewee tell us about networking? We asked Marсo to share his opinion on one of the main advantages of participating in the startup acceleration program.
Judging by the response, the Co-founder of Shoppermotion was impressed with the accelerator's capabilities. Marco highlighted the following: "During the program, Techstars helped us to get in touch with top managers from Tesco and Sainsbury's which were our main potential clients. It was incredible! All these people were only one phone call away!"
Experience is never enough
After discussing the pros of Techstars, we couldn't help but ask Marco's opinion on the cons of the program. In turn, our interviewee expressed only one small wish.
He emphasized the following: "We've learned a lot from mentors and experts, but it would be great to have a chance to learn from other former participants who were in the same pants as we are. I would like them to engage more accelerators' alumni more, so they can share their experience on what to expect from the demo-day, how to prepare our pitch, and so on."
Techstars once, Techstars – always!
At the end of our short conversation and having received an excellent review about Techstars from the Co-founder of Shoppermotion, we nevertheless asked if Marco would be ready to join the accelerator again?
He gave us a comprehensive answer: "Yes, definitely, I would join this program again with a new startup."
---
Apparier: "Apparier was totally different before Techstars!"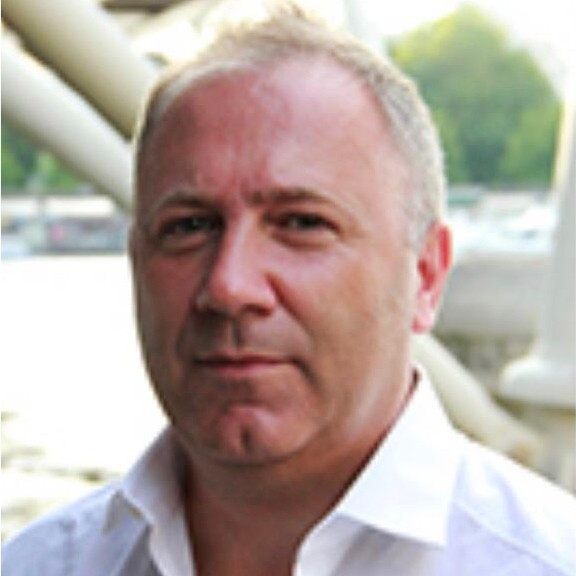 Damian Hall – co-founder
website: https://www.apparier.com
idea: software solution for restaurants and hospitality sector
Tech revolution in the restaurant industry
We are at the epicenter of a technological revolution, so it is no surprise that innovations such as mobile apps, artificial intelligence, big data, and smart devices are affecting all industries, and the restaurant business is no exception. Previously imagined solutions have become essentials and are already having a significant impact on the industry, completely reshaping the approach to the hospitality sector.
As part of the Techstars accelerator review, we had a fascinating interview with the co-founder of the startup Apparier – Damian Hall, who shared with us the idea of their innovative solution for the restaurant business. Let's find out directly from our interviewee about Apparier activity.
"Unfortunately, historically, restaurants have reservations but rarely have a deposit system or prepayment (prepaid) system. Our software allows organizations to change their system from free reservation to fully-paid deposit or prepaid reservation," started Damian by identifying the main idea of their business. He added: "So very much like if you are booking a hotel and you have to pay in advance or pay a strong deposit."
Well, to give our readers a complete picture, here is what is said in the company's profile on LinkedIn: "Apparier provides restaurants with technology to generate significant financial benefits for their business while supporting their customers' preferences for pre-purchasing."
Common mistake in the software development
Without a doubt, Damian has chosen a rather unusual niche for his startup, so before moving on to discussing our interview's major topic – the Techstars accelerator, we became curious to know more about Apparier software development.
"Well, initially, we made the same mistake as everybody does: we've built our software development team and spent most of the money," Damian succinctly expressed his opinion on hiring an in-house development team for an early-stage startup. He added a valuable insight: "Right now, we have a small in-house team, but we primarily use external resources."
During the tech revolution, it's no surprise that more and more ideas require software development. However, when your startup is in its early stages of development, building your development team is sometimes not just a complex and expensive process but a huge mistake.
Commercial opportunities for startups
Without further ado and moving on to the interview topic, we asked Damian about the reasons for participating in the Techstars accelerator.
"To be true, it was not much about Techstars itself but their history of partnering with corporates," admitted Damian. He continued by sharing their primary aim: "Mostly all accelerators offer their programs through corporate entities, like banks or, in our case, one of the biggest wholesale food distributors in Europe – Metro AG. So what made Techstars attractive for us is their experience with corporate partners and thus commercial opportunities they could provide."
A few months in the accelerator can be a big step towards sustainable development and growth for a startup at an early stage. And it's no secret that investors heading the program can provide access to funding and mentorship and valuable business contacts, such as corporate partners and senior management of large enterprises.
Unique, unusual, disruptive-based
After conducting a series of interviews with Techstars alumni and finding out that becoming a member of the accelerator is not just tricky, we, of course, asked Damian's opinion and how they got into 0.1%.
"It was hard," stated Damian. He shared some numbers: "They considered 10,000 applications, but only ten startups were accepted. Can you imagine?"
He continued by giving us advice: "If you want to join Techstars, your product has to be unique, unusual, disruptive-based, and trendy, so everyone (at least in your current niche) would want to have/use/buy it. In other cases, it's unlikely that you would be selected."
Without a doubt, getting into one of the TOP-5 accelerators is not an effortless task, but for good reasons. Suppose you are lucky enough to win this "lottery." In that case, you will get access to the best business mentors and industry experts, a community of entrepreneurs, investors, and top management of the largest enterprises, private events and seminars, and besides, to many privileges that will help to grow your startup. Do you remember Airbnb!
Mentoring and educational program
"Learn every day, but especially from the experience of others. It's cheaper."

John C. Bogle
Touched upon the benefits of the accelerator, in particular Techstars, we asked Damian to tell us about the mentoring and training program.
"The educational program lasted three months, and it was highly structured and intensive," stated Damian. He continued by highlighting the following: "We had meetings with internal ambassadors who are experts in programming, business development, and sales. Also, we were invited to workshops with external experts from highly professional organizations like AWS (Amazon Web Services)."
"And how about mentors?" we asked our interviewee. Damian boasted: "Our mentor was the CEO and President of Metro AG – Olaf Koch."
The biggest benefit of Techstars network
Besides mentorship and the educational program, the value of participating in the accelerator lies in networking, namely the opportunity to make valuable business contacts with program graduates, investors, corporate sponsors, and experts. That is why the following question of our interview was about networking at Techstars and its benefits for startups.
Damian shared with us extremely curious observations: "When you become the accelerator's alumni, you get access to every single Techstars participant since the beginning of the program, which means that you can get top-level responses very quickly." In the end, he underlined the following: "So for us, the biggest benefit of Techstars network was a post-program access to accelerator's resources."
Two sides of the moon
At the end of our interview, we asked Damian to highlight the positive and negative aspects of participating in the Techstars accelerator.
Regarding the most vital points, he emphasized the following: "As a participant you have access to the Techstars founder David Coen and to mention, he was one of the first who invested in Uber and Airbnb, so he knows what he is doing, and it was a huge honor to have "one to one" meetings with him."
Talking about the weakest points, he mentioned the following issue: "During the program, you get the help of mentors, experts, and other startups, you have clear objectives, goals, and a to-do list. However, after the program, you find yourself alone against the entire business world. So, I would like the accelerator to provide additional support to graduates."
When we asked Damian if they changed something in Apparier after Techstars, he answered the following:
"We changed everything! I completely started from the beginning and took a different business model," stated our interviewee. He clarified: "Our solution was re-coded, re-marketed, and re-business-planned." In the end, he said: "Apparier was totally different before Techstars."
According to business experts, companies that have become graduates of top acceleration programs reach the critical stages of development faster and more successfully – attracting investments, entering the market, and searching for potential customers and partners.
The end of the 1st Part!
Do you want to learn more about participating in the Techstars accelerator and the program's specific features? Stay with us!
Don't miss the best articles!
Subscribe to Blog Digest