We continue to tell you about the most exciting and prestigious acceleration programs in Europe. No fiction, just facts – honest feedback from former members. Today, the hero of our blog is a Mercedes among cars, namely one of the top 5 accelerators in Europe, an accelerator from Belgium – Imec.istart.
"Our program helps you to reach important milestones such as getting your startup and product ready for the market, growth, and investors," said the accelerator's website.
Well, as always, this sounds reassuring! But let's get back to our interviewees and accelerator's alumni reviews and find out their opinions. Let's go!
What do startups think about Imec.istart?
---
WeGroup insurtech startup
WeGroup: "The Imec.istart acceleration program has a very mature standing point towards startups and young entrepreneurs. So in this sense, they elevate you to another level, where you need to be as a company."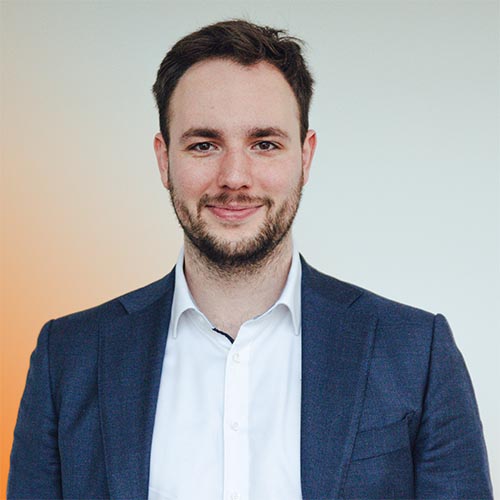 Bjorn Vuylsteker – the CTO and Co-founder
Website: https://www.wegroup.be/
Idea: "The insurance platform of the future".
Insurtechs on the Rise
As direct witnesses of the digital and technological revolution, we can unequivocally say that it has revolutionized many industries. However, there are industries where the least, or rather the slowest, experience an innovation boom, for example, insurance. But everything changes!
Bjorn Vuylsteker, the Co-founder of the insurtech startup, shared with us what challenges innovation in the insurance world can solve.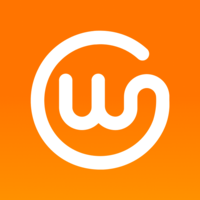 "WeGroup was founded in 2017," started our interviewee. "Our goal is to solve a few issues that we encountered within the insurance market, exceptionally high substandard use of data, which leads to inefficiency in processes, high costs, and low customer satisfaction.
He continued and shared with us their mission: "We aim to help insurance distributors and financial institutions all over the world to better understand and service their customers in the most efficient way through the use of technology and digital innovation."
New insurtech companies and startups are using cutting-edge technologies that aim entirely to change the insurance industry situation. The Internet of Things (IoT), blockchain, artificial intelligence, machine learning, and data science are driving trends in the new innovative space for the insurance industry.
The sphere of influence
To give our audience readers a more general understanding of the company's activities, we asked Bjorn about their "geography" of clients.
"It's a B2B business," stated the Co-founder of WeGroup. He emphasized the following types of clients and explained their intentions: "We are selling our service to insurance companies, intermediaries, and risk areas alike. In such a way that we are activating the whole insurance industry as a whole because everyone has their small part to play in making it more digital."
The reasons to join Imec.istart
For young companies, joining a business accelerator can be a big step in driving business growth and contributing to future success. So let's find out the opinion of our interviewee, why did they decide to participate in the accelerator and chose Imec.istart, in particular?
"First of all, it was an exciting point of time for us, as we were looking for some small investments to raise our seed-fund," Bjorn shared with us and further explained the reason why they chose the Imec.istart accelerator.
"We chose this acceleration program because they had a nice proposition of taking a small part of the shares for a good amount of investments," he stated. "At the same time, their proposition seemed very interesting in a sense they were linked to the universities, and we were quite curious to see how this would play to our development and research," admitted the Co-founder of WeGroup.
He later added the following: "There were also a few insurance parties involved in the Imec fund, which also made it interesting for us."
In the end, he noticed: "Up and till today, and even further ahead, we are still pleased that we did it."
Step by step
Accelerators provide a competitive advantage to startups, and as a result, it can be challenging to join a program. We asked our interviewee to share some details on how difficult it was to get into the accelerator.
"It was quite interesting and dynamic," stated the Co-founder of WeGroup. "If I remember correctly, we had to prepare our first initial motivation, next to pitch in front of the jury, and then they scored us by types – maturity, product-market-fit, need of help, and so on. In the end, based on all these different scores, they took an average and then decided who would join their acceleration program," Bjorn shared with us the main facts about the process of selection.
Maturity as a must
Having learned about the rather difficult selection process, we thought about how mature a startup must be to get into the accelerator. And of course, we asked Bjorn at what stage their startup was at that moment.
"We were on the product-market-fit stage and already had some prototypes," stated our interviewee and continued with the following. "At that moment, we were especially interested in raising capital to be able to work towards our product."
The right approach
Having already reviewed several accelerators, we can say that they all offer different and, at the same time, similar conditions for participants. Therefore, we asked Bjorn to tell us about the Imec.istart program in brief.
"It's not an intensive acceleration program where you need to be at their offices 24 hours per day," the Co-founder of WeGroup singled out the primary condition. "The program is much more loose, and they were giving a lot of support during mentor sessions. He clarified: "The educational program was more on the advice-based and question-based model."
In the end, he resumed: "The time we invested in the program is quite low in comparison to what we gained from it."
Starting a business often goes hand in hand with limited knowledge, experience, funds, and business connections. For example, suppose you're ready to grow your business but don't know how to overcome these hurdles. In that case, an accelerator can offer the resources you need to get started successfully – mentoring, funding, and networking. Further, we will talk about these aspects within the framework of the Imec.istart accelerator.
Beneficial mentorship
Any startup knows what it usually lacks; often, it is not only funding but also experience. The accelerator will help you; you will have access to experienced entrepreneurs who will accompany you on your way to achieving your goals. In addition, accelerators often seek out and assign mentors from a similar industry or who can help you realize your business idea.
Bjorn, in turn, shared his views on mentoring in Imec.istart. "Educational part and mentorship were very beneficial for us," stated our interviewee and opened the curtain on how the training took place in the accelerator. "We had a mentor, who was chosen based on our expertise and goal. Also, we had courses on a specific topic every week, and the accelerator invited industry experts, who could provide a lecture in the morning and, for example, make a one-on-one session in the evening to discuss specific cases with the startups."
An essential aspect of business growth
Networking is essential if you want to see both short-term and long-term growth for your business. If you're going to build a strong and effective network among other leaders and entrepreneurs, potential clients, and investors in your industry, accelerators are ideal for this.
Having learned the opinion of our interviewee about mentoring in the Imec.istart accelerator, we moved on to the networking aspect.
"Imec.istart focuses more on tech startups; that's why it was not very beneficial for us in the sense of attracting potential clients," noticed Bjorn, a slight disadvantage of the program. Still, further, he added an important benefit of the Imec.istart network: "Instead, we had a lot of social festivities, where we could create business connections with other entrepreneurs, experts, people from different fields and industries."
Funding aspect
After talking about mentoring and networking, we, of course, decided to ask Bjorn about funding and what the Imec.istart accelerator can offer for startups in this case.
The Co-founder of WeGroup said the following: "As far as I know, when we took part in the accelerator, in exchange for the investment of the 50k cash, and different perks like Google Amazon Credits or free coaching sessions with experts, they wanted a small part of our shares." He added: "They also organized an investor day where they gathered 70-80 VCs from Belgium and other EU countries."
Experts say that participation in acceleration programs is a strategic decision for entrepreneurs, investors, and other ecosystem participants.
Mature standing point towards startups
One of the most significant benefits of business accelerators is that they grow startups by providing guidance and support during their inception when they are most vulnerable. So what does the Сo-founder of WeGroup think?
"The Imec.istart acceleration program has a very mature standing point towards startups and young entrepreneurs. So in this sense, they elevate you to another level, where you need to be as a company," said our interviewee.
---
Arkane Network Startup
Arkane Network: "Having a third party, like an accelerating program where mentors and coaches can give you critical feedback is very helpful."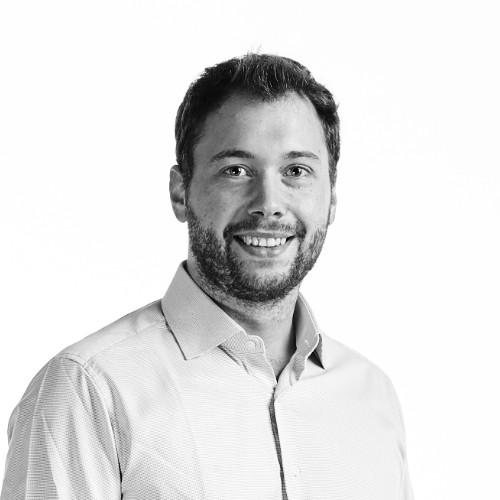 Tim Dierckxsens – the CEO and Co-founder
Website: https://arkane.network/
Idea: "Unleash the power of blockchain to grow your business".
Blockchain-as-a-Service
Did you know that one of the recent promising blockchain trends is the growth of Blockchain-as-a-Service (BAAS) platforms and software? The so-called third-party services are a relatively new development in the growing field of blockchain technology, mirroring the ever-increasing demand of the market for innovative solutions.
Our next interviewee in today's review is Tim Dierckxsens, the Co-founder of the Arkane Network startup. He told us about their company's activities and shared his opinion about participating in the Imec.istart accelerator.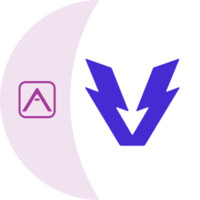 "Arkane is a platform and a technology provider for enterprises to use the blockchain so they can build products and services on top," stated our interviewee and shared a more detailed view. "So, instead of learning everything about blockchain technology, our clients can use our software development kits, basically innovative tools for businesses, and leverage the opportunity of blockchain technology into their software or services."
Business is more than developing a product
Most young startups lack the skills and knowledge to run a business. However, the accelerator can provide everything they need – access to expert knowledge and the support of experienced entrepreneurs.
Why did Arkane decide to become a member of the accelerator? Let's find out firsthand. "We all have extensive experience in consultancy and developing software from start to finish, so we know how to launch platforms. But business is more than developing a product – it's also sales, marketing, legal aspect, finances," noticed the Co-founder of Arkane.
"Another point of matter for us to join the program was that this acceleration program has the best-entrusted mentors," shared our interviewee with us.
In the end, Tim emphasized the progress and successes of the accelerators' alumni: "The reputation of this accelerator is very high, and it's amazing what they have done within the last 7-8 years."
Nothing is impossible
The application process for most startup accelerators is open to anyone, but it tends to be highly competitive. What about Imec.istart? How difficult was it for Arkane to become a participant of the accelerator, and what essential details did they note for themselves?
"They focus on tech startups," Tim, like our previous interviewee, emphasized the focus of the accelerator's attention. But, he continued: "It was quite hard to be accepted. You already have to have a prototype of your technology or a working demo, and you especially need to understand the value of what you are delivering."
Competitive advantage
The next point in our interview was a question about the program as a whole. "The program lasts from 12 to 18 months. Each startup has a coach and a follow-up coach," stated Tim.
Close working relationships between startups and mentors create synergy as a natural part of the business acceleration process. Even after startups leave the program, the connections and networks established through these relationships can last for a long time and bring significant benefits.
"Even when startups become alumni, mentors and experts continue to work with you and follow your results and activity," the Co-founder of Arkane confirmed all of the above.
He added: "Above main aspects of startup development, we had workshops which included marketing and branding topics- how do you develop sales, growth engines, strategy, and so on."
In the end, Tim shared with us an important detail that distinguishes the Imec.istart accelerator from other similar programs: "They provide leading experts for workshops. And also, we could attract the industry experts in our business and hire some of them for five days, for only 25% of their fee, the rest pays the accelerator."
Funding aspect
Startup accelerators play a pivotal role in shaping and resourcing new ventures and so-called "innovation ecosystems" – offering the opportunity to be enriched with knowledge and experience, connections in the business community, and funding. The Co-founder of Arkane highlighted the following financing and investment advantages that the Imec.istart accelerator offers to young startups.
"They provide 50k for 6% of shares," said Tim and continued with an interesting comment. "But there are specific conditions on how you can spend this money," he stated. "The Imec.istart program motivates you to invest this money in your startup, I mean, to pay for conferences, grow your team, your platform, but not for the salary of co-founders.
Tim added the following pros: "They also can help you with connections with investors and potential clients as well."
Space for changes
Participating in an accelerator involves a lot of commitment. This is an intense professional environment, but if you commit yourself 100% to the process, the result will be in your favor. How? We asked Tim if their product, or the startup as a whole, had changed since participating in the Imec.istart accelerator.
"Yes, it has changed in a few ways," stated the Co-founder of Arkane. He shared with us the following details: "First of all, we decided to go deeper into the gaming industry. So we focused on one industry instead of tackling all industries at once. Another point was that we changed the website and the strategy – how we position our platform and communicate with the customers on the website."
At the end of the conversation, he added: "That's all done thanks to the Imec.istart team of coaches and experts."
Keep the order, please!
At the end of our interview with the Co-founder of Arkane, and having heard many positive things about the accelerator, we could not help but ask if there was anything that Tim would advise to change in Imec.istart?
"I would advise them to change the order of the workshops," answered our interviewee. He explained his idea: "For example, we started with pitching to investors first, but 3-4 months later, we had a workshop about branding and marketing. So it would bring a lot more sense to change the order."
---
ONTOFORCE startup
ONTOFORCE: "They have helped us to answer a lot of questions, whether it was marketing, sales, technology, finances. And prepared us to participate in top world acceleration programs."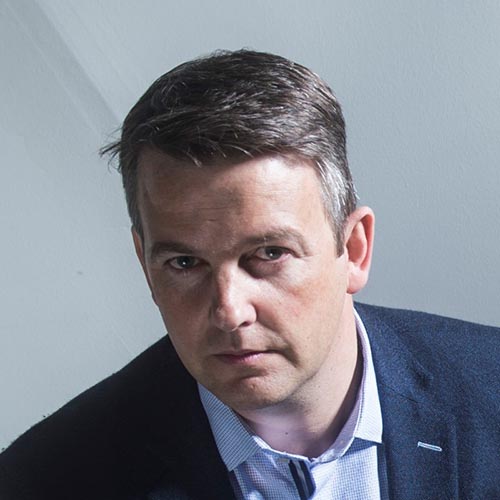 Hans Constandt – President and Founder
Website: http://www.ontoforce.com
Idea: "Transform Data Into Knowledge."
Smarter data-driven decisions
Data science continues to boom for both IT and business. Data analytics platforms are a new response to unprecedented amounts of data and innovative solutions that the market demands.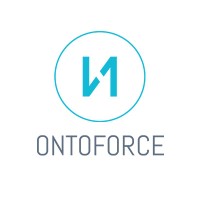 Our last interviewee for today is Hans Constandt – the President and Founder of the ONTOFORCE startup, who worked for 12 years in the pharmaceutical industry as a data scientist with Big Data, AI, and machine learning which brought him to the idea of developing and launching the ONTOFORCE platform.
"ONTOFORCE helps people transform data into knowledge, gather insights across all data sources, and make an impact on your business," said the company's website.
During our interview, Hans stated: "We launched the company because we wanted this platform to be available worldwide."
The best of the best
By tradition, we asked Hans a question about the reasons for becoming a participant in the accelerator. He summed up the previous interviews rather than surprised us.
"I think Imec.istart is by far the best program for startups in the industry. Besides the great educational part and strong networking, they provide 50k funding," stated the Co-founder of ONTOFORCE.
Give yourself a second chance
In Startupland, it is often a case of the right place at the right time. And in the case of our interviewee, this is precisely what happened. So let's find out in more detail the story of how the ONTOFORCE startup got into the accelerator and what they had to overcome to become a participant in Imec.istart.
"The first time we tried to join the program, we were not mature enough, so they turned us down," admitted Hans and explained what happened. "We were too much focused on school kids with disabilities. And they said that we might have great tech, but schoolchildren cry to see the non-profit market. So we won't make a lot of money, and we have to go back to our pharma background." But, he added: "We adjusted to their feedback, and they chose us the year after."
Mentoring. Educational part
Accelerators help you by providing mentors, corporate representatives, and experts, and the fact that your business model and ideas have been reviewed by a group of experienced founders/executives will help any startup early on.
Our next question to Hans concerned the mentoring and educational program of the Imec.istart accelerator.
"The educational part is done very well, as well as mentoring itself. It is very informal, very open, but of very high quality. After we finished the program, we continued to consult with some of the experts and coaches," stated Hans. He added an important fact: "By the way, our first mentor became our angel investor."
We asked the Co-founder of ONTOFORCE to tell us briefly about the educational part. "Concerning the educational part, we had mentor sessions on a weekly and monthly basis which gave us not only lots of insights but also useful connections and introductions," answered our interviewee.
The doors to funding
Through the acceleration program, you gain access to a vast network of business angels, VCs, and investors. Most likely, you will need this network by the end of the program, namely for further business development. So what did Hans tell us about funding and investment opportunities with the Imec.istart accelerator?
"They provided us with the first 50k and opened a door for other investors. Imec.istart helped us to understand what kind of investors we should reach out to. So, they were involved in our first million," Hans emphasized the significant impact of the accelerator on the growth and development of their startup.
A global vision
For entrepreneurs outside of Silicon Valley, it is precious to connect with like-minded entrepreneurs and investors. Often, accelerators provide you with such an opportunity; namely, they build a startup community where you can meet other entrepreneurs in an informal setting, find answers to questions and get a hefty dose of motivation.
Hans was happy to highlight several of the benefits they gained from networking in the Imec.istart accelerator.
"They have a great community; they organize a lot of informal meetings, like barbecues, where you can sit and talk with other entrepreneurs who have the same issues," stated our interviewee. However, this was not the most significant asset they gained during participation.
Hans stated the following: "They also help you to go global – thanks to their help, we were accepted to the top world acceleration programs like MIT accelerator in Boston and ERA accelerator in New York."
At the end of our conversation, the Co-founder of ONTOFORCE noticed: "They have helped us to answer a lot of questions, whether it was marketing, sales, technology, finances. They have a global vision."
Don't miss the best articles!
Subscribe to Blog Digest