Orange Sputnik continues to review the best startup accelerators in Europe. Today we will talk about no ordinary acceleration program but about an industry giant and one of the top three programs globally – the Techstars accelerator. If you are now considering whether it is worth participating in the accelerator, then here is an example of our interviewees who have gone through a challenging, but at the same time, an exciting path from young founders to full-fledged and successful startup companies.
Born in the USA, spread worldwide and ranked not just valuable, but heading the top of accelerators' list, Techstars says that the program has begun with three simple ideas—entrepreneurs create the future, collaboration drives innovation, and great ideas can come from anywhere.
We could not stand aside and not review this program for you, so we talked to the Techstars accelerator graduates and got a lot of exciting feedback, insights, and advice. Let's start!
---
VetCloud: "There are only three valuable startup accelerators in the world, and Techstars is one of them."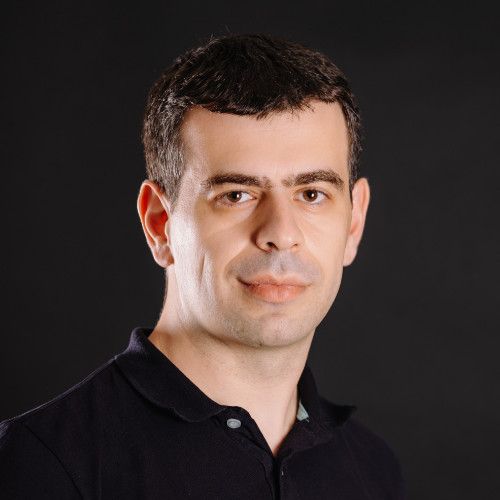 Ivan Vesic – co-founder
Website: www.vetcloud.co
idea: Animal Healthcare SaaS
VetCloud – Innovative solution for vets
Digitalization has touched almost every corner of our lives. Technological advances are helping to improve the quality of life for both humans and pets. And it's not just about the fact that rapid changes are taking place in the field of veterinary medicine, which allows veterinarians to make more accurate diagnoses and forecasts. Innovative technologies such as mobile applications, big data, and artificial intelligence allow for better care for pets and better service to their owners.
Our interviewee, the Co-founder of the startup VetCloud, Ivan Vesic, shared with us a sapid review of the Techstars accelerator and some curious facts about their company's activities, particularly the advantages of their solution for veterinary clinics and pet owners. Let's find out firsthand.
"VetCloud is a Software as a Service solution for veterinarians," started Ivan. He clarified: "So basically, we provide them with cloud-based practice management in the client relationship management system. However, compared to other practice management systems, we have a CRM which helps veterinarians to communicate with pet owners in a completely new way."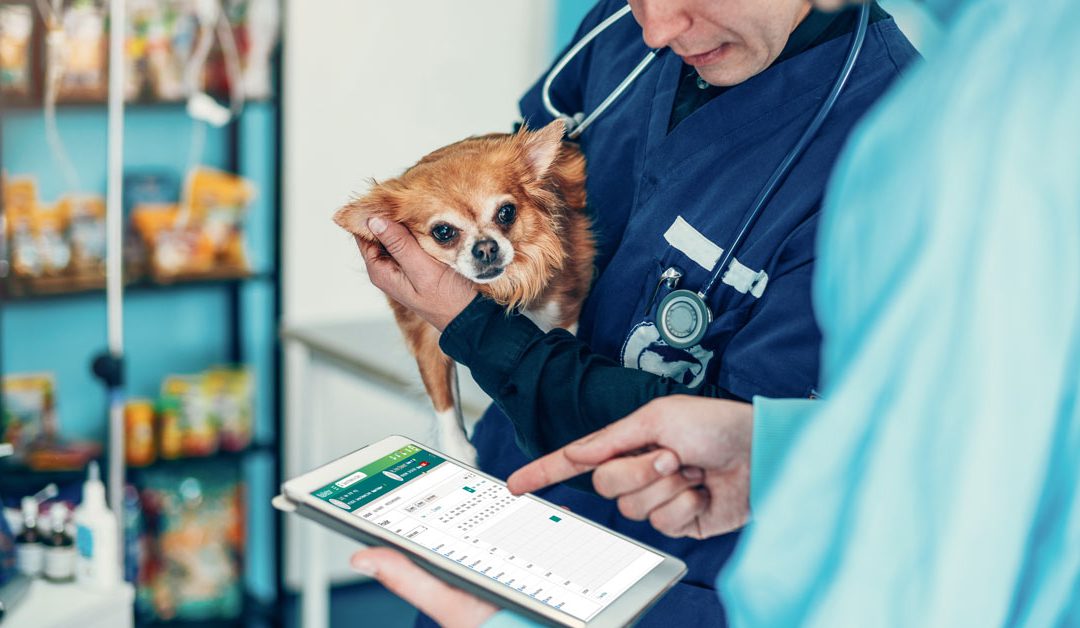 Our interviewee continued by sharing some advantages of their solution: "If we are talking about pet owners, they have online access to their pets' medical records, receive notifications and reminders about their next visit or vaccination date, for example. Regarding vets – we save their time, help them get loyal clients, increase the number of visits, and bring back authority to vets." In the end, he highlighted: "Also, we provide vets with a marketing tool that lets them target the specific client group."
The obvious reason to join Techstars
Over the past decade, many accelerators have appeared in the business arena. Of course, this "phenomenon" brings many benefits to young startups and entrepreneurs. However, the truth is that only a tiny number of accelerators are worthy of participation, and there are only a few programs that lead the business Olympus. Therefore, the first question of our interview with Ivan, of course, touched on the reasons to take part in Techstars.
"In my honest opinion, there are only three valuable startup accelerators in the world, and Techstars is one of them," stated the Co-founder of VetCloud. He clarified and shared with us the following: "The reason why I consider Techstars to be one of the best programs for startups is because of an amazing network of mentors and investors. Connections that we've made during the program are what we unsuccessfully were trying to do for two years before joining Techstars."
Accelerators enable their entrepreneurs to gain valuable insights and personalized feedback by providing access to a network of mentors, experts, industry partners, and investors.
Ivan continued his answer and admitted the following fact: "If you launched your startup in Eastern Europe, it's tough to bring your product to the market in Western Europe and the US. You need to have a good sales presence and marketing strategy." He concluded: "Participation in Techstars helped us a lot to establish our company in the UK and the US markets. We've got a lot of help and feedback from mentors, and actually, these mentors became our angel investors."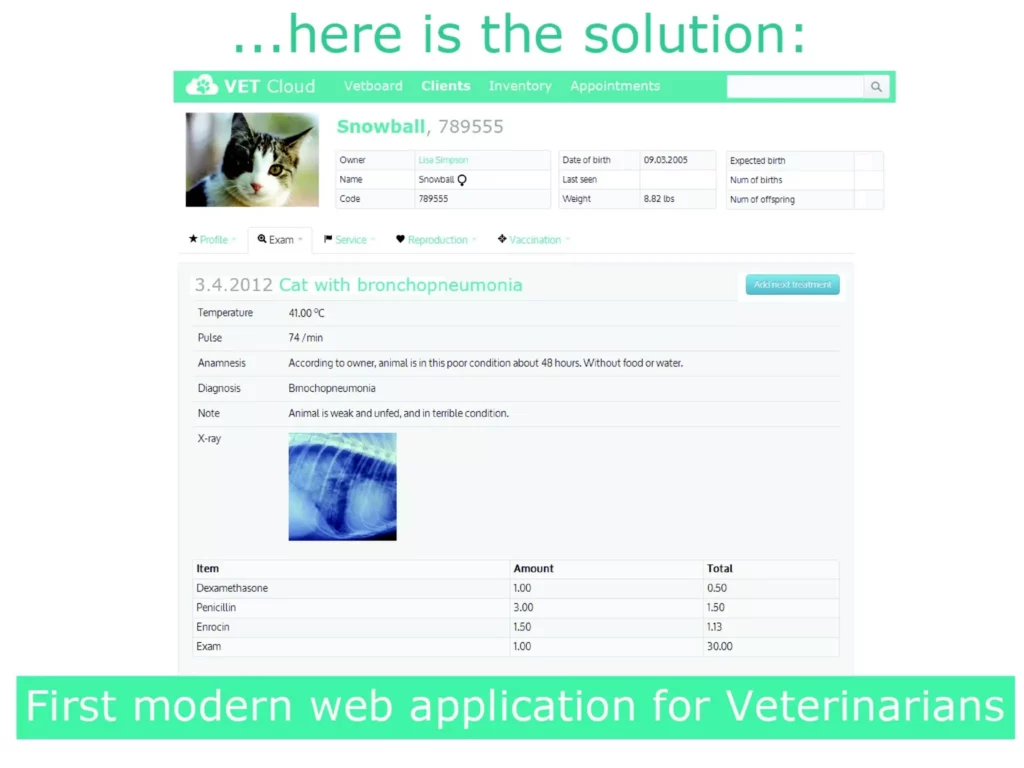 Three fundamental aspects for any startup
Of course, an accelerator can help a startup grow in a short time and become a "gateway" for venture investments. This is especially true for companies whose founders can be classified as newcomers in the startup ecosystem. However, you do not choose the accelerator, but he chooses you. What does it mean?
Ivan shared with us the reasons for participating in Techstars and gave some valuable tips to startups who dream of getting into one of the best accelerators in the world.
He identified three fundamental aspects: "You need to have a strong, coachable, flexible team with unique expertise and experience. They want to see that your market has potential. Also, you need to have a unique, disruptive-based, and working business model."
Techstars accelerator review from VetCloud
Mini-MBA or educational part of Techstars accelerator
The first months of a business's existence involve careful prioritization. Training in the accelerator allows startups to quickly master the fundamental aspects of starting and developing a business, get help, support, and valuable advice and feedback from mentors, industry experts, and investors.
During our interview and discussion of the educational part of the Techstars program, Ivan briefly described the education and divided the process into several main stages.
"The participation in the accelerator was quite intensive," admitted the Co-founder of VetCloud. "First weeks were focused on mentoring. So basically, we've had speed-dating with lots of mentors and experts and got a huge amount of response and feedback on our product," highlighted our interviewee.
He continued by briefly describing the program of the following month: "The second month is a kind of mini MBA. So, you talk with advisers; you are building or changing your product based on the feedback of experts, you try to reach your goals and get some traction."
Ivan moved on to the last, but not the least, part of the educational program and shared the following facts with us: "The third month is about demo-day, preparation of pitch and networking with investors, trying to get funding."
He concluded and said the following: "We learned a lot about business models, MVP, and the market, and legislation system."
Funding opportunities at Techstars accelerator
Raising capital is never an easy task, especially for early-stage startups. There are many articles and resources that tell founders how and where to find potential investors. Unlike mythical methods, the accelerator is a direct source of investors and funding. After receiving Ivan's feedback on the mentoring and educational part of Techstars, we were curious about the funding opportunities provided by the accelerator.
"I have to say that just being a Techstars participant already gives you a huge privilege that helps you reach interested investors very easily," stated Ivan. He highlighted the following: "During the program, we had a lot of meetings with top VCs. So even before our demo-day, we already reached our funding goal."
After a short pause, the Co-founder of VetCloud shared with us some awe-inspiring numbers: "Regarding the Techstars, we received 15K pounds, and this money helped us a lot when we moved to the UK. Also, we got 100K through convertible notes, and at the end of the program, after our pitch, we raised 500K euros."
After receiving Ivan's answer, we thought that if there are accelerators for participation in which it is worth fighting, then Techstar is one of them.
"Once in a lifetime" opportunity
At the end of our interview, we asked the Сo-founder of the VetCloud startup to share his opinion about the most vital points of the Techstars accelerator.
"Well, I think that mentoring and networking were the most significant advantages for us," said Ivan. He added a key point: "In general, to gain such a network is a "once in a lifetime" opportunity for any startup.
Don't miss the best articles!
Subscribe to Blog Digest