How to make media accessible to children, or what innovative solutions can protect your child from viewing inappropriate content?
The world is in the midst of a digital security arms race. And without exaggeration, we can say that threats from hackers, malware, and online scammers pose a vast danger not only to business but also to society as a whole, namely children. It is no secret that children can see a lot of inappropriate content, including porn, violence, weapons, and much more, using digital gadgets.
But is it possible to keep your kids safe from the potentially dangerous side of the Internet, where smartphones and other devices offer unlimited access to everything, including sexual content and gambling sites?
The good news is that this is possible, and is possible thanks to innovative technologies and services, namely applications that provide "parental control." Parental control in the form of an application or service installed on your child's device allows you to restrict access to sites and advertisements with adult content containing scenes of a sexual and violent nature, as well as gambling.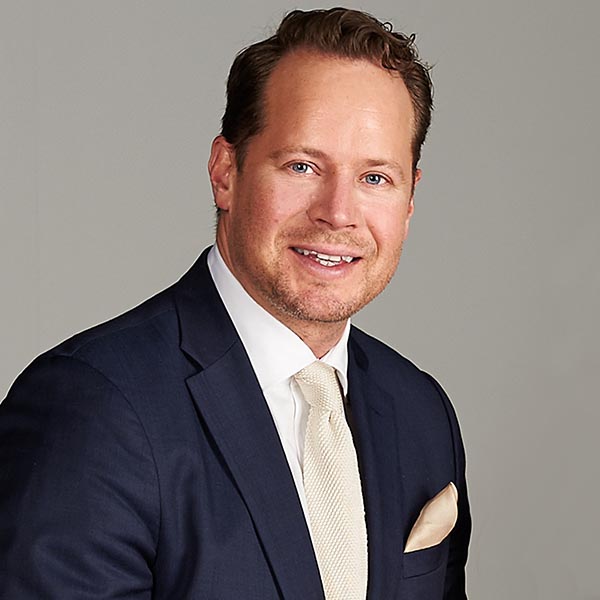 Such software solutions allow you to block unwanted web content, protect your child from adult content, and restrict access to dangerous applications. In fact, this is the only truly effective way to help your children use their computers and mobile devices more safely.
But let's find out a little more about the innovations and possibilities of solving adult content problems thanks to the latest technological developments. Today, our interviewee, the Co-founder of the MYMobileSecurity startup – Kevin Freij, was pleased to share the most up-to-date information about their digital security service Guardy and how to restrict your child from viewing potentially harmful content on the Internet. But let's not be unfounded and find out firsthand what their service provides and the secrets of launching a successful startup from an experienced entrepreneur.
Everything starts from the very beginning or the backstory of MYMobileSecurity and Guardy
"MYMobileSecurity offers digital security products that make a difference in real life. We believe that the right protection increases the quality of life, both in the short and long term," said the company's website.
We, in turn, asked Kevin to give his definition of their company and share the background of its creation. "I would say that MYMobileSecurity is a digital security service provider," stated our interviewee and moved on to the story of how the idea of creating a company came about and what led to it.
"I've been working in the IT business for 20-25 years," stated Kevin. "I worked as a European Manager for all indirect business in one of the largest software vendors in the world – Computer Associates or CA. So, security was a big thing for us," the Co-founder of MYMobileSecurity shared his background with us.
He continued his story: "At that time, consumers had a very low-security adaptation rate," noticed our interviewee. He explained why he pointed this out: "Already before we launched MYMobileSecurity, I could see how smartphones would conquer the market and become more homogenous. What would it mean for us? Before, many operating systems, like Symbian, etc., were not compatible with each other. But then IOs, Windows, and Android appeared on the market. So, everything was consolidated within three, and later two operating systems," claimed Kevin. He summed up all of the above: "For hackers, it's effortless to attack a similar OS. If you consolidate everything, the threat increases immediately."
After briefly describing the backstory to us, Kevin moved on to the technology they developed to address device security issues: "A program/game which you install on your device could have a hidden malware. It can attack your personal information: emails, messages, and the number of your credit card. What we did, we started producing a kind of software which could detect malware and protect your personal information."
Partnership as an opportunity for self-financing
Finding the right funding source or investment for a startup without data on income, customers, or a solid credit rating is a daunting task. However, it is much more difficult if you decide to take the funding into your own hands. But while it may take more effort in this case, there are options to help you create a field of opportunity.
After receiving an extensive description of the company's activities and history from Kevin, we decided to ask how they approached the issue of financing their startup.
"We started from a product which can detect malware, and it was ten years ago. We wanted to be 100% self-funded and didn't want to involve any investors in our project. That remains so today," started the Co-founder of MYMobileSecurity.
He continued: "However, we were small, and we knew that we couldn't market ourselves. So what we did to reach our goal, we started to create partnerships with different mobile operators worldwide – Vodafone, Orange, Tele2, O2, etc.," shared our interviewee with us.
We asked Kevin to share the secret of their apparent success. He stated the following: "We came to them and explained that our product is something consumers want. We showed them what they could get from this business by offering it as a Vodafone Security Package, powered by MYMobileSecurity. That's how we started our business."
"So what we did to reach our goal, we started to create partnerships with different mobile operators around the world – Vodafone, Orange, Tele2, O2, etc."
Kevin Freij
Essentials of software development
Having outlined the company's main activities and determined the priority type of financing, we moved on to the practical side of developing a startup, namely software. As a worldwide software engineering service company and proven staffing provider, Orange Sputnik became curious to learn more about the development of MYMobileSecurity service.
"As we are a small company, it makes no sense to develop a new product in-house. So we shift most of the development process to outsource," stated the Co-founder of MYMobileSecurity. He added the following, outlining essential points: "But of course we have an in-house team including lead operational manager and developer, who manage the check-up of the product, the updates, and the strategy."
Hiring remote developers is no longer uncommon these days. We've seen some of the leading companies scale up by collaborating with teams of remote programmers and other professionals. Amazon, Apple, GitHub, Microsoft, and American Express are just a few well-known companies that successfully interact with outsource developers worldwide.
Parental control app as an answer to a demand
When it comes to starting or planning for startup success, your business model is essentially your decision about how you intend to add value, which is another way of saying: how you intend to earn money.
After discussing software development, we moved on to the following fundamental aspect of the development of a startup – the business model and interaction with customers.
"It's a B2B business, but now we are also focused on B2C, as well," stated Kevin. He highlighted the priority areas of their interests: "We communicate a lot with companies from telecom, insurance, and marketing industries, as well as financial organizations, like banks."
We, in turn, asked him to open the curtain on their customer acquisition strategy. The Co-founder of MYMobileSecurity has highlighted the main points: "First of all, we try to find out if our service is in the area of their interests and how they and their customers can benefit from it. Whether offering our service under their name will bring advantages to their customers."
Of course, even with a myriad of options, choosing the best business model for a startup comes down to what works best for your client. As Ross Perot once said: "Spend a lot of time talking to customers face-to-face. You'd be amazed how many companies don't listen to their customers."
The following story of our interviewee stated the fact that demand gives rise to supply. "The huge amount of adult content on devices used by kids has become a scorching topic lately. Experts and reports are talking a lot about what kind of damage it can cause for kids at such a young age," stated the Co-founder of MYMobileSecurity and continued: "so we've developed our parental control app Guardy for parents who want to be part of their kids' internet life and strive to limit the adult content, like porn, weapons, drugs, violence and so on, on their child's devices."
Times are changing so fast, particularly in the world of business. How companies interact with customers, how they innovate their products and services, and even the very business models – all this is the key to your future success and defeat in the business arena.
Success takes time
Startups always have something to focus on – attracting customers, finding investors, or product-market-fit stage. But regardless of the development stage, the only thing they cannot forget about is vital KPIs for success and growth. In this way, owners and investors can objectively assess the viability of a startup.
Moving on to the next part of our interview with the Сo-founder of MYMobileSecurity, we asked Kevin how they assess the success of their service and how it is expressed.
"We want to get volume when it goes about Guardy," said our interviewee. He explained his position: "When you have a lot of users, you get a chance to improve your product. That's why we keep the basic version of Guardy free for all of our users."
Kevin emphasized other vital metrics: "Then, of course, the financial side. First of all, we want to make our services profitable in Sweden and then expand abroad." In the end, he added: "Once we reach the specific numbers in Sweden, we will try to expand in other countries, like the UK, Spain, Portugal, Germany and probably the Middle East.
"Now, no one generates revenue on day one, at least not in a way that isn't fluky or sketchy. Success takes time."
Unknown
Traction as it has to be
Business traction is the initial impetus that a startup gains as it develops and scales. Positive traction means that the products and services your startup offers are viable, impact consumers, and meet the market's current needs. You can measure traction in different ways, and profitability is not the only sign that you are on the right track. Let's find out Kevin's opinion. What is the most exciting about their traction to date?
"We have a lot of partners who are interested in using our Guardy service," stated the Co-founder of MYMobileSecurity. He further emphasized as it seemed to us, a fact that vividly reflects not only the concept of the Guardy app and service but also speaks of recognition of the company's contribution to solving the problem of reducing adult content on children's devices: "We are a part of the board who are discussing the problem of limiting adult content on both political and social levels."
After some thought, Kevin added the following idea that is worth considering for all companies developing products with social impact: "We are doing it not to promote our company but to provide an example of technology that can help mitigate this problem."
"We are doing it not to promote our company but to provide an example of technology that can help to mitigate this problem."
Kevin Freij
Moving forward
"The secret of change is to focus all your energy not on fighting the old but on building the new."
Socrates, Philosopher
Experts describe all stages of a startup's life cycle as monumental. Still, while they present unique challenges and opportunities for improvement, "growth" phases are most critical to a company's trustworthy and long-term success.
As you might have guessed, our next question to Kevin was about growth and the company's plans for the following year. We asked the Сo-founder of MYMobileSecurity about their main focus and possible interests for further development.
"We want to give all our focus to Guardy," stated our interviewee and pointed to the main. "Although we are consolidating a little bit of older products, from the company point of view, we are moving all our focus towards parenting and kids in the sense of helping to protect children from viewing adult content."
Finally, he added the following: "Of course we want to grow, scale-up and expand to new markets. The Middle East is also an exciting destination for us," our interviewee once again emphasized that Europe is not the only destination that attracts them from the expansion point of view.
"We want to give all our focus to Guardy."
Kevin Freij
The world can change overnight
"Only those who will risk going too far can possibly find out how far one can go."
T.S. Eliot, author
After the COVID-19 pandemic, we can genuinely divide our life on "before and after." Unfortunately, 2020 has become a year of challenges for everyone, especially for startups, as not all have survived the lockdown period.
Moving from the most crucial business aspects to more personal questions, we decided to ask Kevin about their most significant threats: the current most prominent challenges for MYMobileSecurity and, especially, for Guardy.
"I think for the moment we have already overcome our biggest threat which was the pandemic of COVID-19," confirmed our thoughts Kevin and shared with us the insights they received. "We have learned that the world can change overnight. Everything that we have strategized and planned can start to move in an unknown direction. So that made us understand that at any moment, the foundation of your company can change."
In the end, he still noticed the following: "But luckily for us because of the specific pandemic, even if it's terrible in all ways, children are spending more time on the internet and social media, which increases the possible needs for our service."
"I think for the moment we have already overcome our biggest threat which was the pandemic of COVID-19. We have learned that the world can change overnight."
Kevin Freij
Never strive to be someone else
After completing the central part of the interview related to the business aspects and discussing the threats and risks that the company is facing, we moved on to personal factors; namely, we asked Kevin about motivation and any executives he follows.
"I never strived to be someone else; I always strived to be me. However, this doesn't mean that you shouldn't listen to others or learn from the right people, what mistakes you can avoid and what fundamentals you need to implement," stated the Co-founder of MYMobileSecurity.
You can agree or disagree, but the fact remains: launching a startup and running a business is one of the most challenging tasks that a person can face. And it's not about numbers, business models, or the structure of finances, but about the ability to remain a leader, uphold your ideals, and the ability to inspire others. Of course, the ability to lead a team is one of the essential leadership qualities. While there are many admirable executives, only a few can bring energy and passion to their cause.
Anything can happen tomorrow
As a young entrepreneur, you will hear again and again that learning is essential: learning from your mistakes, learning from your successes, learning from experienced leaders. The same goes for learning from books.
We, of course, asked Kevin his preferences and asked for a recommendation for our readers. He gladly shared one of his most notable books: "The seven deadly sins of business: Freeing the corporate mind from doom-loop thinking" by Eileen C Shapiro".
Later, he gave several comments and highlighted the main insights that he learned personally for himself: "It gives you an insight on some major mistakes which can kill any business, certain examples of how not to do/behave. For example, how Coca-Cola lost 50% of its market or how Kodak went bankrupt in six months. This book always reminds me that you never know what's around the corner. Anything can happen tomorrow, like a pandemic."
Advice for young entrepreneurs
At the end of our interview, we certainly couldn't wait to ask Kevin for advice to young entrepreneurs from the height of his personal experience.
He generously shared his life observations with us: "To be successful, you have to live and breathe your idea. We tend to think that "I only have to do specific things to reach the goal,"; but once you've done it, it comes out that there are more and more upcoming things to do or challenges to overcome. So the most important thing is to get going."
In the end, he added a critical thought: "Always learn from experienced people and listen to their advice. You don't have to act like someone else, but always get insights from their successes or mistakes. Inspiration and motivation come from within; if you depend on others for your motivation or inspiration, you can lose it. But learning from others, working with skilled, intelligent people that always challenge the status quo is the best way to learn how to become an entrepreneur."
"You don't have to act like someone else, but always get insights from their successes or mistakes."
Kevin Freij
In conclusion
Studies show that 75% of children aged eight and overuse mobile devices. And it is not surprising that during the so-called 4th revolution, this number continues to grow. In turn, about 80% of parents are concerned about this issue and seek to protect their children from watching adult content in the media.
As much as we admire technology, innovation, and modern developments, everything has a second side of the coin or the dark side of the moon, at your discretion. Using the Internet wisely and safely begins with a two-part process: teaching your child what it means to be safe online and setting limits on the device they will use.
The Internet is an excellent place for kids to learn and explore. Still, as a parent, you are primarily responsible for keeping it safe and limiting access to adult content. Fortunately, some apps track internet usage and block malicious content, such as MYMobileSecurity.
Don't miss the best articles!
Subscribe to Blog Digest