What is Cumul.io, and how does it help people?
Cumul.io is a SaaS company that is active in 28 countries after only 4 years of being active, which is, without a doubt, a very impressive statistic for a startup. What's more, the founders didn't have any external funding until they actually entered the market, after a year of product and web development. We spoke to 36 years young Karel Callens, one of Cumul.io's founders; he showed us not only that he's a calm and determined start-upper, but also how his broad worldview contributed to the rapid success of his company.
Speed up your time-to-market with best-of-breed software partners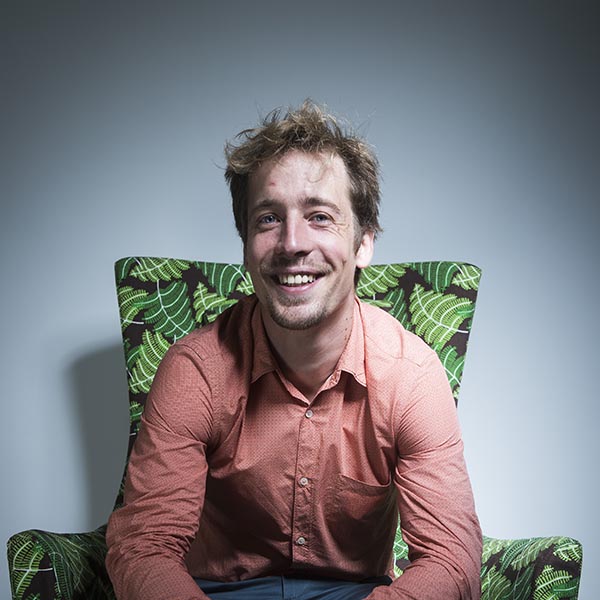 Karel's description of Cumul.io is that it is "a building block for adding white-labelled, interactive dashboards into any software platform in just a few lines of code. It enables product companies and software vendors to share new insights with their clients in no time, all from within their own application."
In the current marketplace, analytics are expected in a lot of different sectors. Building in-house tools to achieve this, however, is expensive and requires both maintenance and regular updates to keep up with the market. Unfortunately, this isn't feasible or economically viable for a lot of companies. In such situations, products like Cumul.io can enable them to enjoy those features at a significantly lower cost and overhead. Karel explains:
"I have a background in BI and data visualisation. I knew that projects to add dashboards typically take a lot of time and a lot of money, but they give a lot of value to firms. So, it made much more sense to me to build a platform that helps clients do this. It speeds up the process in such a way that you can help a large number of clients simultaneously, instead of doing it one-by-one like typical consulting services. That is the reason why we started Cumul.io: we wanted to help smaller companies with less money but which are very lean and agile."
Visualisation matters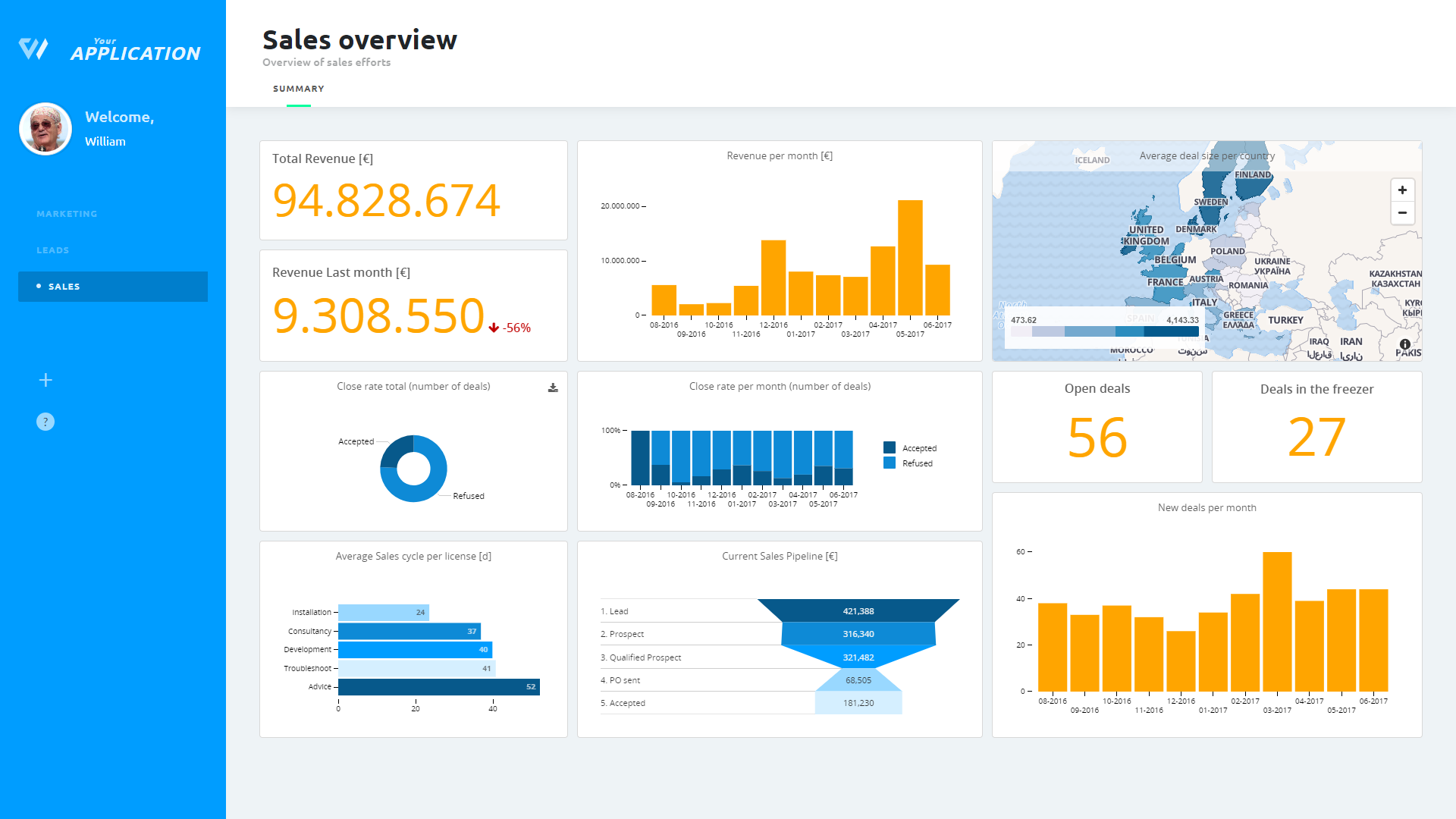 However, it's not only his engineering experience that led Karel and his team to develop Cumul.io. The technical side of the project probably wasn't even as crucial as the principles of human behaviour. "If you look at the situation in the world now, dashboards and data visualisation are becoming more of a commodity in the sense that people expect to have flexible tools before making a final decision in any market. Wearables, business, betting, applications, devices, services – data is everywhere, and every decision becomes more and more data-driven. This means that all current software needs dashboards or some other kind of visualisation."
Adding dashboards to your platform can be done today, no coding required!
"Even though every digital platform could add dashboards to their application by simply coding it themselves, it is still hard. It takes a lot of time to build such a solution yourself," continued Karel. "Our platform enables other software vendors to add analytics to their platform effortlessly, intuitively, and most importantly, quickly. In addition, not only will they save time on development, but it also allows them to generate new revenue streams since they can offer the dashboard module as a premium feature in higher pricing tiers. All these benefits help software companies to be faster, leaner, and quicker to become a best-of-breed solution."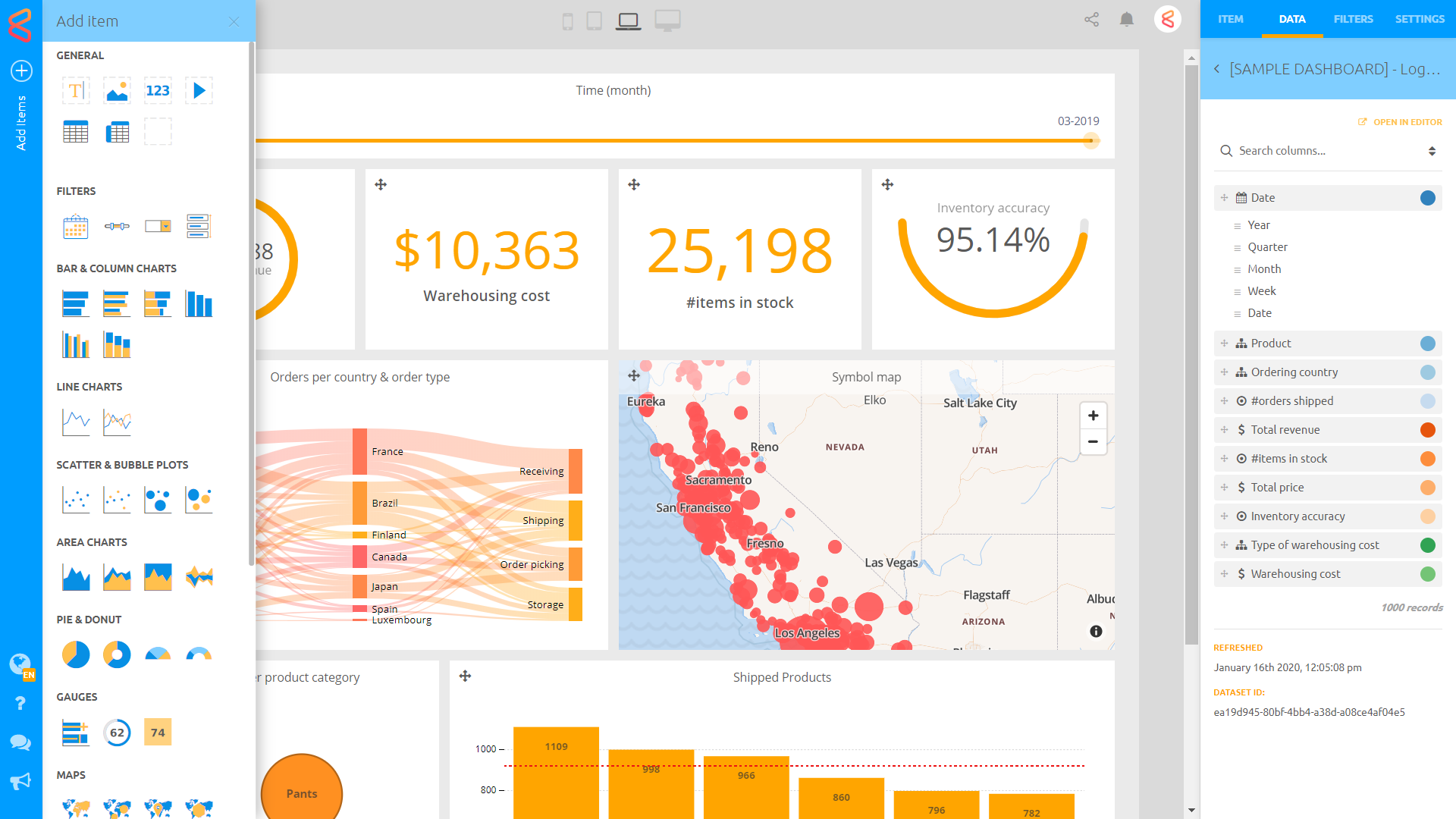 What's interesting, the co-founder of Cumul.io doesn't feel like he was the first person who felt a market need to create a feature-specific platform. "If you look at that issue on a broader scale, you can find similar solutions in other areas of business. For example, in the past, all online platforms needed to create their own payment implementations – and it was a hassle. But then Stripe came up with payment services. So now, anyone can just use Stripe to add any payment method to their platform. Twilio does the same for communication services. And the same goes for our service. We enable our clients to easily add analytics to their platform by seamlessly integrating with their stack and so enabling beautiful multilingual, multi-device dashboards that interact with their own platform.
How to START and go UP?
Karel talks about the founding team, and how each of their previous experiences contributed to find entrance into an existing market with a new & innovative solution: "I started the company with co-founder Haroen Vermylen, who has a background in civil engineering and AI, which was highly complementary to my own background in commercial engineering & BI. From our joint experience in consulting, we started building Cumul.io together as a solution to the problems and needs we saw in the BI market. Later, Thomas De Clerck joined us to drive commercialization. He was working for Google in Dublin at that time, and decided to leave the digital giant to work with us on building the Cumul.io brand & customer base."
The tough beginning is the usual situation
To help us understand the situation at the beginning of their journey, Karel highlighted something surprising. "We had created a company but were working under the radar for more than a year. Our team decided to create a platform that would add value from the moment of release, so during this year, we were mainly working on building the product. We started commercialising in the fall of 2016. Actually, creating a building block for other software platforms that seamlessly integrates with modern-day stacks is a complex undertaking. That's why we decided to invest all our efforts into product development before heavily commercializing."
"We had created a company but were working under the radar for more than a year."

Karel Callens
Seeking investments can give even more
One of the most crucial things for every young business is the money that's available. Because Cumul.io's own financial means were rather limited, the founders had to seek investments wherever possible.
"We participated in startup contests, not only for the initial capital requirements but also with the extra benefit of learning how to pitch our offering to large audiences and testing our ideas with other startup founders. During one of these programs, the organisers selected us from 600 participants to the winning team of 8, where every business received a starting bonus of 25 thousand euros. There was a further competition to select the best 4 out of 8, and we were grateful to receive an additional sum of 50 thousand euros. So, participation in such competitions gave us our first traction and finances, which helped to focus on the product instead of looking for investors before the release."
"Participation in such competitions gave us our first traction and finances, which helped to focus on the product instead of looking for investors before the release."

Karel Callens
Attitude to clients matters
Another crucial step for every young startup is attracting the first clients. "It was rather difficult working without clients during the first year, while we were building the software without commercializing it. However, now it is very rewarding to see companies from around the globe are using our platform. Another driving aspect was understanding that we can also be of great help to small companies. The small startups of today might be the leaders of tomorrow, but they need a solution that will help them scale more quickly. This mindset motivated us to continue building and improving our product."
This seems to be true since Cumul.io already is a major help for various types of companies – confirming their solution is valuable to a wide range of businesses. "Our customers range from smaller startups to large, well-known enterprises. For example, one of our largest clients is the biggest telecom provider in Belgium, but we're also working with a vast number of SaaS companies, and have a proven track record with governmental agencies as well. The Belgian Ministry of Economics is using our solution to present information like income or household prices, employment rates and other demographic data for civilians clearly and concisely."
Staff: from A to Z
After talking about clients' needs, the interview naturally shifted to the development specifics, and the company's hiring strategy to fulfil the needs of their clients. The core mission of Cumul.io's platform is to offer complex analytics functions in a much easier way to their clients. Of course, to build such software, you need a profound understanding of this area of development. Karel explains:
"Because we are working in B2B, not in B2C, it is quite complex to understand the code behind every single feature of our platform. There's a high learning curve in terms of development. Therefore, it's important for us to build a strong & talented team of in-house staff, which makes hiring remote workers or developers less valuable, at least when it comes to developing core platform features."
Professionals prefer assistance
For some things, it's better to work with trusted partners that are specialized in certain fields. Karel agrees: "We are in contact with external companies in the case we need consultation in some areas but aren't ready to hire a full-time employee with the necessary expertise. For instance, we are in contact with companies that help us to do external penetration testing for security purposes. We have partners that assist us in providing user research because we couldn't do it without being biased. Finally, we have worked with companies that helped us with hiring new employees, with design agencies and with performance marketing agencies as well."
A good team is always important
Cumul.io is clearly rather open to cooperation with external partners/parties. In addition, according to Karel, the internal situation seems to be perfect. "I think we have succeeded to attract the right people to the right place, and we now have 16 members on the payroll. What relates to motivation, we all have the same vision and same mission. All the departments, like marketing, sales, and product development, have highly skilled people who want to grow and maintain the best possible platform available. A great team makes great things possible, so a good team spirit is definitely a priority to me."
After we asked Karel what his favourite aspect of the team is, he had to take a couple of seconds to think about it. "I think the most important thing here is that if somebody has issues with anything or needs extra help, there will always be a team member who will help them. No matter what is the issue, risk, or the problem is – the atmosphere will stay great."
"If somebody has issues with anything or needs extra help, there will always be a team member who will help them."

Karel Callens
Dashboards for measuring success in the company
It's always interesting to ask any startup how their core idea can be applied in their own company. In Cumul.io's case, they use their own platform to track key success metrics. "Because we are a dashboarding company, we measure almost everything," began Karel with some glee in his tone. "Our top measures are, of course, ARR (or MRR), month over month growth, as well as activity and engagement of the clients. We anonymously track usage of the platform when users are dashboarding to ensure our clients are getting the most out of it. This, together with our roadmap as well as feature requests to determine the future direction of our product."
But that's just the tip of the iceberg. "Of course, every team has KPIs like number of deals closed, their respective sizes, number of calls or meetings, ROI, conversion rates, the effectiveness of advertising, and so on. Parameters are different for diverse teams, but all those metrics are built around the single mission – creating the best possible platform for embedded analytics. Moreover, it helps everyone in the company to work towards the same goal."
Subsidiary in New York – is only a beginning?
So, it might be unsurprising their plans are leading the company towards international success.
Karel: "About 40% of our revenue comes from Belgian clients, while the remaining 60% are from the rest of the world – and both are increasing. Our biggest external market is the US. It even led to the creation of our subsidiary in New York in October 2019, so we have people working for us from New York as well. Good analytics are in demand all over the world."
"Good analytics are in demand all over the world."

Karel Callens
Plans, Threats, and Personal Preferences
Another interesting question we ask all the people we interview is what their targets and expectations for the upcoming year are, and we asked Karel as well. His answer: "Every year we have doubled or tripled in revenue, so this year we plan to do the same thing. Also, we expect to reach large companies like banks, insurance firms, and HR companies, since they are slowly moving internal legacy tools towards cloud technologies. This creates possibilities for implementing dashboards into their new digital solutions."
Reinventing yourself as the cornerstone of success
Thinking about the long-term perspective isn't easy for any businessman, but what they think about it can usually show us the level of development and preparedness against possible threats. Karel: "We have to be able to reinvent ourselves as a software company continuously. Digital technologies are developing really fast, and everything easily changes in 2-3 years. So, improving and reinventing yourself is paramount. With the current trends and competition in SaaS, becoming obsolete in a few years is a possibility for any software company, not only in the data analytics market. Thinking about it creates a good kind of stress to remain agile."
Advice for beginners
Another crucial aspect to think about if you are a startupper is how to make your business profitable and flourishing. Karel has some advice for young entrepreneurs on how to achieve business goals: "Think about creating value for your customers, not just doing something cool. People often think that it is cool to be a founder, and you just need a great idea. But if there's no value for clients behind it, it's just a matter of time before you fail. Creating value for customers, fixing hard problems and saving time and/or money for your customers are things that every founder should be thinking of at any point in time."
"Think about creating value for your customers, not just doing something cool."

Karel Callens
Anti-following in the age of social media?
Nowadays, one of the most common practices for regular development is looking at the market leaders in your field. Karel, however, doesn't feel the need to track the big dogs.
"I'm not among those idealising other people, so I don't have any big, famous role models who inspire me. Nonetheless, I like talking with other founders who are a few steps ahead of us to get advice for dealing with similar struggles or try to understand their thoughts about some events. One of these people is the founder of Collibra – the first Belgian unicorn. He helped us to think about internationalising, dealing with goals, and building the structure of the company."
Don't just read books, but reflect on them
The conversation about inspiring things turned to books as another interesting source of getting new ideas. Karel didn't name any specific titles he likes, but he explained why books should not be the only sources you're reading:
"I try to look at things from a wider perspective. Almost every startup book is written in a quite dogmatic style, which often makes them a narrow place to find something perfect for your own company. A broad general view of the world is more important to me than just following one person or book to the core. Also, there are enough excellent things to read online, like blogs and longer reads – which can be at least as valuable as books, and can be more up to date. In any case, it's more important to reflect on the reading – to think about your own ideas and world, and not just 'blindly reading' and following."
"It's more important to reflect on the reading – to think about your own ideas and world, and not just 'blindly reading' and following."

Karel Callens
Afterword
The case of Cumul.io should be helpful and inspirational to many start-uppers. Karel confirmed that blindly following general rules from books does not guarantee results, and pondered how using experiences can lead to success. A young entrepreneur should not be afraid of global digital giants but should be ready for international growth and opening offices in other countries. Thinking, analysing, and giving real value to clients is a possibility for everyone.
11 min read
Don't miss the best articles!
Subscribe to Blog Digest