How could advances in biotechnology change our approach to cancer treatment?
"I think the biggest innovations of the 21st century will be at the intersection of biology and technology. A new era is beginning."
Steve Jobs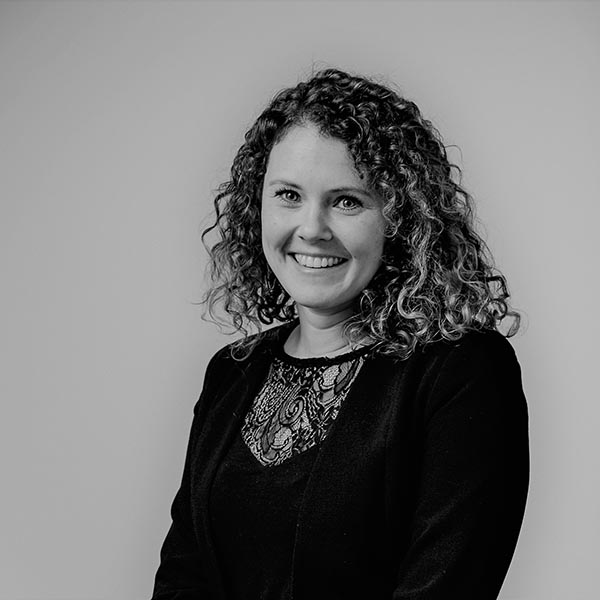 Technology will never stop advancing. The latest innovations especially confirm this in the field of biotechnology. A technological boom has marked the past century, and progress has reached a staggering pace, so much so that the biotechnology industry is endlessly generating more and more scientific breakthroughs. Disruptive technologies show exponential growth, and biotechnology and bioinformatics, in particular, are the industries that we will not only be watching, but tomorrow we may already feel its full-fledged impact on our lives.
Biotechnology is a relatively new field with enormous potential for advances in medicine. Much of this progress, however, is likely to be the result of advances in personalized medicine. This new, so-called treatment paradigm aims to ensure that patients receive the therapy that best suits their specific conditions, genetic characteristics, and other health and disease characteristics.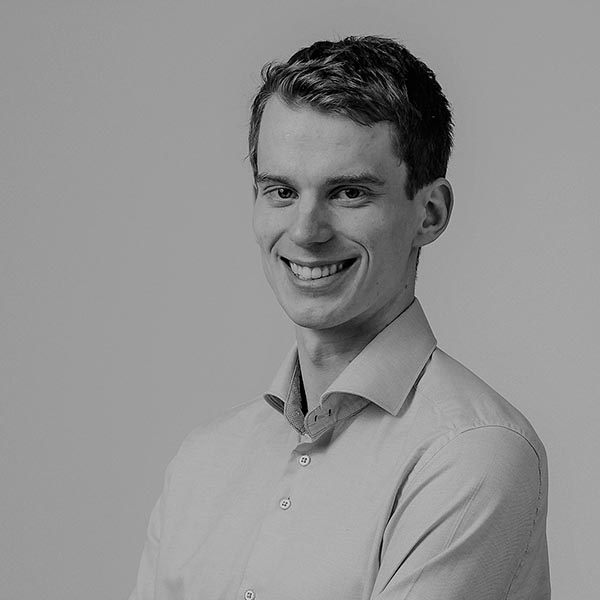 Just imagine your doctor could find a way to treat your cancer – or prevent it? Of course, you would ask if it is possible.
This question will answer our interviewee – the Co-founder and CEO of myNEO startup, Cedric Bogaert. In our new article, you will learn about the main aspects of launching a biotech startup, why a neoantigens prediction technology is needed, and whether it is possible to create a personalized vaccine for cancer treatment. Orange Sputnik, as always, keeps you updated on the most exciting innovations and startups. Stay with us!
What is myNEO?
New advances in biotechnology and bioinformatics, designed to harness the human immune system in the fight against cancer, bring us closer to a great future – a future in which cancer will become a treatable disease. Recent innovations in biotechnology, particularly in the latest developments in bioinformatics or computational biology, give us hope and practical new approaches that will completely change the way we treat cancer.
"myNEO technology makes personalized immunotherapy available for every patient, including patients with relapsed tumors that do not respond to standard treatment strategies," said the company's website.
In turn, here is a short description of the company's activities that Cedric gave us during an interview: "tumor characterization for personalized treatment."
Even though the concept of personalized or precision medicine has existed for several years, we have seen progress in this area quite recently. The introduction of new digital technologies in medicine promises to be the spark that will launch several innovative breakthroughs in this area. Personalized medicine represents a paradigm shift away from a 'one-size-fits-all' approach that is still at the top of the healthcare pyramid today, providing patients with lightning-fast access to the latest therapies and consequently favorable outcomes.
"Identifying the highest quality targets in a personalized manner, by analyzing tumor and healthy material of the patient, is key to developing a successful immunotherapy inducing a strong, broad, and long-lived immune response."
"Identifying the highest quality targets in a personalized manner, by analyzing tumor and healthy material of the patient, is key to developing a successful immunotherapy inducing a strong, broad, and long-lived immune response."

from the website of the myNEO company
The evolution of bioinformatics
"Personalized medicine is out there, and it is on us by leading in bioanalytical services that clients can trust to deliver high-quality data, rapid turnaround, and unparalleled customer service."
Mike Suga
Today we can observe how research in the field of cancer diagnosis and treatment is undergoing a revolution. In turn, the so-called bioinformatics of cancer is taking off thanks to the latest technological advances and innovations in biotechnology. All this allows you to collect, analyze and study more valuable data and subsequently identify significant trends and patterns – the ultimate goal is to discover new therapeutic and diagnostic protocols for cancer.
Having briefly discussed the critical direction of the startup's activity, we asked Cedric to tell us what the company as a whole is currently focusing on and what they offer to their customers.
"We are not a typical service company," stated our interviewee. But, in return, he allocated for us the monumental principles of the company: "myNEO commits itself to long-term collaborations, and uses its innovative technology platform to enable others in their clinical developments for personalized immunotherapy, and to drive research in target discovery (finding new targets for cancer) for both therapeutics and diagnostics/prognostics (finding new markers for diagnosis or prognosis of cancer)."
He also shared with us their main interests at the moment. He added the next: "The therapeutic domain is where our focus currently lies, and for that, we have set-up multiple partnerships where myNEO identifies the patient-specific epitopes that are then developed in close collaboration into a personalized vaccine by the respective partners."
All this reminded us of one of the famous quotes by Seth Godin: "Don't find customers for your products, find products for your customers."
A long way to go
We certainly dug deeper and found out the following. First, advances in personalized medicine and biotechnologies have led to significant changes in cancer immunotherapy. Second, over the past several decades, research has led to incredible discoveries that have fundamentally changed our understanding of the complex mechanisms and pathways that regulate the immune system's response to cancer and as a result of its treatment and early diagnosis.
These reflections, in turn, led us to the next question of our interview. We asked Cedric what he thinks about personalized immunotherapy in general and why now is the best time for their company to exist, the technology, and the opportunities they offer to their clients.
"Personalized immunotherapy is currently booming in the oncology field due to its remarkable results in the clinics, and its success has also been recognized in the academic field (Nobel Prize of Medicine 2018 for James P. Allison)," stated our interviewee.
He also shared a broad understanding of what is happening and noted that they still have a long way to go despite successful research in immunotherapy. "Nevertheless, still several patient groups do not benefit from any of the currently available therapies, nor chemo/radiotherapy, targeted therapy or general immunotherapy," noticed the Co-founder of myNEO. "There is still a lot to be explored as there are quite some malignancies. myNEO aims to fill this gap by targeting those hard-to-treat relapsed tumors through tumor analysis per patient and by setting up strong collaborations with universities, hospitals, and clinical companies to bring personalized medicine to the patient."
"Personalized immunotherapy is currently booming in the oncology field due to its remarkable results in the clinics, and its success has also been recognized in the academic field."
Cedric Bogaert
Significant progress of myNEO or why the beneficial product is the core for getting traction
Moving from the scientific to the practical side of startup development, we asked Cedric about the business aspects. The first thing that interested us was traction and what successes the company can boast of.
"In the past year, we've made significant progress on all fronts," Cedric declared proudly and even shared with us specific figures and achievements. "Our continuous innovation has been recognized, resulting in 1.1M€ non-dilutive highly competitive grant funding (3.7M€ across partners). Also, we've received the trust of several key clinical players and big pharma companies in the domain via several deals. This has pushed us to invest even more efforts in further extending the platform to guarantee optimal clinical benefit," the Co-founder of myNEO emphasized the importance of delivering quality and genuinely practical benefits of their technology and research.
Business experts identified the following factors that make the European biotech market attractive to investors: strong research and industry expertise to support basic science and innovation; and an abundance of outstanding talents.
Teamwork and contribution in the fight against cancer
Indeed strong research and industry expertise is what has made myNEO so successful, but what about the question of outstanding talent? We asked Cedric to tell us about the myNEO team and what makes them the right people to solve challenging issues like cancer treatment.
"We are a compact, young and strong team, each with his or her expertise. Everyone is skilled, eager to learn, curious as well as research-minded, and everyone has a true passion for immune-oncology," stated the Co-founder of myNEO. He also highlighted the fact that each of the team members strives to contribute: "The greater good and impact of what myNEO does – inspire everyone in the team to work hard each day and contribute in the fight against cancer."
Let's face it – startups rarely reach the top of the business Olympus thanks to their revolutionary idea. And even if this is the case, all responsibility, one way or another, falls on the team members' shoulders. So if you want real success, a dedicated team is just as important as having a brilliant or revolutionary idea/product.
"The greater good and impact of what myNEO does, inspires everyone in the team to work hard each day and contribute in the fight against cancer."
Cedric Bogaert
Continuous growth, competitive advantages, and other plans for future
A few critical strategic elements are essential to the early-stage biotechnology companies – traction, team, and growth.
After discussing the first two critical aspects of a startup's successful development, we moved on to growth and myNEO plans for the following year. Cedric's answer showed that the company already has a working strategy and is fully prepared to scale and grow.
"In the coming year, both the team and the platform will grow even further," our interviewee stated with confidence and further explained to us the reasons and why they are so confident in their growth, success in the biotech market, and competitive advantage. "Thanks to our partnerships, more data is becoming available for us to train our algorithms and tools further on, which is highly important in such a new field."
How does myNEO measure success as a startup?
Peter Drucker once said: "What gets measured gets managed." His quote has become a cliche that defined metrics make it easier to create long-term goals and understand performance over some time.
After discussing the priority aspects of the development of a startup, we became curious how myNEO measures the success of its platform and technology, whether there are specific indicators that Cedric could share with us.
"The end-metric is, of course, the number of relapsed patients that got a successful treatment with a personalized cancer vaccine and reached complete tumor regression," started the CO-founder of myNEO. Then, after a short pause, he added the following. "More measurable is the number of partnerships we have that enable a patient to be treated with the best-fitting personalized target, next to further training and optimizing our platform by extending our database."
No matter if it's a launch or development of a biotech company. In one way or another, you will set yourself short-term and long-term goals, as well as indicators that you can use to measure the success of your company:
Securing venture funding
Entering into a partnership with a partner
Successful clinical trials
Actual product launch
However, remember one thing, as your startup grows, these measures will change constantly.
"The end-metric is, of course, the number of relapsed patients that got a successful treatment with a personalized cancer vaccine and reached complete tumor regression."
Cedric Bogaert
A bit of peace of mind as an alternative to startup development
Running a successful biotech business requires a lot of work, and some days you might feel like you won't see the fruits of your labor. That's why you always have to remember why you started.
Having discussed the business aspects of launching and developing a biotech startup, we, as always, did not miss the opportunity to ask our interviewee a few personal questions.
We asked Cedric if he had an alternative to research in cancer bioinformatics and the development of myNEO and got a rather unusual answer: "I'd most likely be building another startup. But, if not, traveling South America might be a good way to get a bit of peace of mind once in a while."
From the leader about the leaders
Another personal question that we decided to ask our interviewee, as a co-founder, was about the executives he follows and takes as a role model and source of inspiration.
"Professor Wim van Crieckinge, a highly competent engineer and entrepreneur boiling with ideas that can capture and inspire anyone instantly in the room and make any adult feel like a child again," Cedric gave us an unusual personal example.
Although later, like many other co-founders, he noted the merits of Elon Musk. "Of the famous ones: Elon! As an inspirational leader, he impresses both other enthusiasts and naysayers and does not let anything distort his vision, independent of his stake in its final success. Someone should get a hold of his social media behavior, though," emphasized our interviewee, let's say, the eccentric behavior of a well-known entrepreneur, leader, and ideological inspirer of Tesla and SpaceX.
Another source of inspiration
Life-changing books are rare, but they can become a trustworthy source of inspiration.
The last personal question that we asked our interviewee today related to books as a source of inspiration, ideas, and motivation, which are sometimes so lacking for young entrepreneurs who have just launched their startup and have already faced what they think are 'insurmountable obstacles.'
Based on personal preference and life experience, Cedric recommended the following books to our audience:
"The Power of Habit: Why We Do What We Do in Life and Business" by Charles Duhigg
"Sapiens: A Brief History of Humankind" by Yuval Noah Harari.
Advice for entrepreneurs
The last question of our interview, by tradition, concerned the advice and recommendations that the Сo-founder of myNEO can give young entrepreneurs.
I have multiple!" stated Cedric. "Deciding what not to do is as important as deciding what to do. Don't try to be the smartest, but surround yourself with competent people. Who you're with is who you become.
In the end, he added one more idea to think about: "The world is full of great ideas, but success only comes through action. So the easiest way to get started is to quit talking and start doing."
Being an entrepreneur means fully embracing ambiguity and not being afraid to face challenges and obstacles to success. Keep in mind that this path is entirely irrational because the chances of a startup's success are as small as they are huge. Success is achieved by those who firmly believe in their idea and are ready to fight to the end.
Afterwords
"We didn't stay in the caves. We haven't stayed on the planet. With biotechnology, gene sequencing, we are not going to even stay within the limitations of biology."
Jason Silva
Bioinformatics combines biology, computer science, data science, mathematics, and statistics to explore and analyze a vast amount of data related to modern bioscience and disease in particular.
As innovative technologies emerge, the new era of biotechnology and breakthroughs in bioinformatics will accelerate our ability to understand and solve global problems such as cancer, discovering new personalized cancer vaccines and antibiotics to fight pandemics, and making agriculture more sustainable.
Let's complete all of the above with one of the famous quotes by George M. Church: "The rewards for biotechnology are tremendous – to solve disease, eliminate poverty, age gracefully. It sounds so much cooler than Facebook."
Don't miss the best articles!
Subscribe to Blog Digest