Is the medical sphere on boost nowadays?
It's hard to be aware of all the innovative technologies and breakthrough ideas that appear in the current world. Or not. Actually, it doesn't matter, because numerous scientists are working in the laboratories independently of the overall expectations. Such people are usually driven by the highest personal goals and try to make our world better.
Amid the saturated flow of technological improvements, those which are related to medicine and healthcare seems to be the most important. COVID-19 only increased societal interest in this sphere, which have to help in developing the whole sector. In this case, Cellink company with their unique bio-ink and 3D printers can receive additional attention to their products. So, we decided to talk to Erik Gatenholm, co-founder and CEO of this interesting startup, which outgrew into the worldwide firm.
What is Cellink, and how they change the world?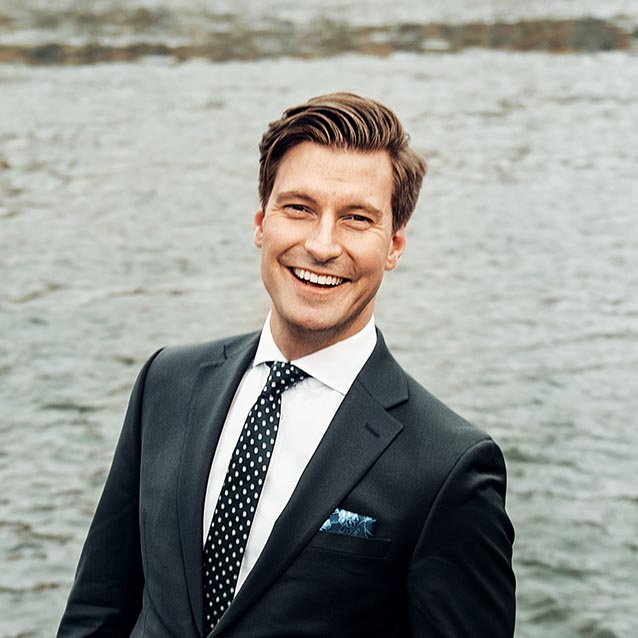 "I started Cellink about 4,5 years ago with the intention to create the first bio-ink company," began Erik. "Our current focus is eventually on developing materials and complementary technologies like enabling researchers and scientists to print human tissues and organs. Such an approach allows creating human-like organs initially for testing and development of new medical approaches without any harm to people on those early stages. Also, we help in designing possible implants for future use and probably, our technologies can be the first replacement for organ donation market. In general, we offer Swedish bioprinters and self-made bio-inks to universities and pharmaceutical companies."
After the short introduction of what they are doing, Erik also recounted how the things started. "The company was founded in 2016 by myself and two colleagues. We got together to start building the business and the products about 1,5 years before that, in 2015. We realised that we were really good as the company. From the start, Cellink was focused on extremely user-friendly solutions for customers. As we are operating in a relatively complex industry (the life science industry is quite heavily regulated), we meet a lot of challenges when it comes to bringing the product to the market."
How to understand that it's the right time for an idea?
When we asked about the reasons why the company is so popular, Erik made an emphasis on the quality of the product. "I think we did really well as we managed to bring user-friendliness and attractive design to the product in this type of industry, which is essentially was very revolutionary and disrupted in the field."
After a little pause, he continued with a more philosophic answer. "There is never the right time, and there is always the right time. So, you start a business as you see potential like building something great and you have a market demand after exploring what customers are asking for. So, I understood that there was a major need in the market, and I started the company essentially to fulfil that need. After some time, we've continued to satisfy some additional needs of the customers, and that is a way good method to stay alive and grow."
"There is never the right time, and there is always the right time."

Erik Gatenholm
200+ employees and clients in 55 countries – sounds great
To understand the scales of Cellink, we asked its CEO to name a few key numbers about their company. "We have about 200 employees and have customers in 55 countries all over the world. So, we a pretty international and we have offices in six countries around the world. They are situated in the US, UK, France, Germany, Japan and Sweden."
Even though Erik Gatenholm is only 30 years old and devoted five years to Cellink, he is not a first-time founder. "I've managed and started the company when I was 18; it was American bio-medical device company based in Virginia. I had graduated from Virginia Tech University in 2012. However, then I decided to presume my master's degree, and at that time, I decided to start a Cellink."
First clients give a moral and financial boost
What is interesting, the US was not only the place of education for the interviewee. "Our first and very important client at the same time was the University of Michigan. We have just launched our first web shop on an e-commerce platform where we tried to sell our products. We did not know how things would go. We were optimistic and began with only two products for sale. The same night, the University of Michigan came and bought our five products. The students of Michigan University were working in the research field, and we were very excited as we received an immediate reaction to our goods. That was a rather specific feeling that helped us to believe in ourselves and expect further growth."
"[First sale] was a rather specific feeling that helped us to believe in ourselves and expect further growth."

Erik Gatenholm
Expanding the topic of first clients and sales, we've asked Erik to share their starting funding source, and he surprised us. "Our initial source of funding was actually through sales. We managed to finance the business by starting to sell products. Our first commodities were 3D printers that were specifically designed to print soft materials and human cells instead of printing plastics and metals as most 3D printers do. So, that was the first market we approached, and we got a really good market response. We managed to continue selling products as it helped us to fund the manufacturing and other operations related to these devices."
The way from early sales to IPO
The market demand, unique selling proposition, and the clients at the launching day seem to predetermine the further development of the business and attract outside financing. "We thought about raising capital. Four months after we started the business, we raised our first round, so it was a quite early seed round with about a few hundred thousand dollars. Investments were raised mainly from local angel investors in the region we were operating, in Gothenburg, Sweden. We also decided to participate in a life-sciences incubator that also helped to finance our business."
The further story reminds the snowball effect, where the right strategy and approach facilitated the business even faster than it was expected. "Then, just six months later, after the participation in the incubator, we did an IPO (Initial Public Offering), and that was really exciting! So, in 2016 we essentially started the company with the first round, and then we did an IPO in the second round of financing."
Developing reliable software is essential even in medicine
Although Cellink is almost all about bio-inks and 3D printers for soft materials, they are rather focused on the IT part of the products they sell. "The software is one of the main competitive advantages which we offer as the company as we worked very heavily with it. We've done a lot of work in-house to create perfect soft, and we are also collaborating and using outsourcing of our development part to local and European suppliers."
Huge firms also hire remote programmers
To present more details, Erik explained some specific elements they practice. "When it comes to software, every detail matters. You can either do the entire journey yourself or essentially rely on some kind of outsourcing or outstaffing. In the second case, it is vital to understand which part can be given to remote teams without further problems. There are some local firms, while others are situated across the EU. If someone looks at outsourcing or staff augmentation, he or she is always seeking the best quality for the lowest prices. I think we really found a good balance there."
"If someone looks at outsourcing or staff augmentation, he or she is always seeking the best quality for the lowest prices."

Erik Gatenholm
What relates to the client's side of the soft, a Cellink's CEO also demonstrated a deep understanding of the situation. "In general, we are good at developing user-friendly software. When we are working with our businesses, it's our responsibility to provide both the practical UI/UX approach and try to guess what the user is anticipated to experience. Overall, we want to produce software and product as user-friendly as possible. However, the soft is a weighty component of our products. So, we try to be close with embedded software and self-ending systems with touching displays that make operating of our machines essentially easier. Also, we remember the importance of comfortable using our products with desktop, mobile or other wired-connected software."
About the team and common goals of everyone
It is always interesting to know how a comparatively young founders affiliate with their staff. Erik started traditionally with praising and thanked everyone in their company. "I'm really thankful to the people we have in the company because they are very hardworking, very persistent, and everyone who joins us is a very passionate person."
However, the interviewee also made a pitstop on what he loves the most in their team. "I can definitely say that everyone who works in the finance, software, hardware, manufacturing and sales teams are very passionate about the work they do. Moreover, we have a wide range of departments where people with different background were hired. We even have about 30 different nationalities working at selling! I think I'm the proudest of the team spirit and the ability of everyone to collaborate for working together to succeed."
"I think I'm the proudest of the team spirit and the ability of everyone to collaborate for working together to succeed."

Erik Gatenholm
How are IPO firms measuring success?
Another exciting element of every our conversation with young entrepreneurs is the issue of metrics for success measuring. Erik told that "among the most general and important is quarterly revenue because we are a public company. It means that we have to handle quarterly reports, which are essentially describing the health of the organisation with a traditional interval. We are judged and perceived from the perspective of how the company is going from the revenue perspective. For us, it's a good metric to see the growth, we look at percentage growth over the year, from quarter to quarter, and things like that. Another metric is, of course, the products we are offering and their variety. So, one can look in the portfolio and understand how we are expanding over the months and years."
Dual-source inspiration
One of the most evident features of all startuppers is their love and passion for the things they are doing. Erik Gatenholm highlighted two directions of the most exciting aspects of his traction. "Actually, I love sales, I love marketing, and I really enjoy doing great things to develop myself. I think it's quite nice to be part of the journey, be part of the story, especially if it is contributing to the health of other people around the world."
The other element of inspiration and passion was devoted to the team. "I really enjoy working with people and growing together with them," continued Cellink's co-founder. "We can contribute to the careers and professional development of our team members – that a lovely thing to be able to do. Moreover, it helps me to get up every morning, which is facilitated with the excitement that the business is growing, we have new opportunities to work with, and a lot of things enable us to look forward. Every day is a challenge, so you have to see positive things every day, which is challenging and exciting at the same time."
"Every day is a challenge, so you have to see positive things every day, which is challenging and exciting at the same time."

Erik Gatenholm
How COVID-19 is influencing the future of medical startups?
Despite the fact that COVID-19 is breaking plans of most businesses, our interviewee looked optimistic. "Our plans are to continue the growth. We have a few different exciting areas that we are mainly conquering. The business is now essentially divided into three application areas, which are bioprinting, analysis, and liquid handling. These sectors are going to be the core of what we are doing in the upcoming years. So, in the next year, we are going to continue the growth, acquiring other businesses, and expand the team, of course."
What are the threats of international companies?
Traditionally, after the plans for the future, we ask about threats that a business can meet. "I think the biggest threat is to maintain a good balance. I mean to know how to apply the brake and the gap in terms of speedy growth versus new product development, as balancing all these things and the whole organisation is a pretty difficult task. That's going to be an important challenge for us to overcome as a company."
However, that wasn't the only aspect that worries Cellinks CEO, who also mentioned "other technologies that are coming into the market. It is always unpredictable, and we have to see how they will compete with us and our reaction. However, I think one way for us as the company to navigate some of those risks is to be very early in discussions with these companies. We have to know what is their product, see how we can cooperate with them, or even acquire to bring a win-win scenario to both parties."
Love the work you are doing
The discussion about the risks and future cannot be full without evaluating alternatives. "If not building this company, definitely, I would be an entrepreneur and start another business. I think that is my expertise, and I have a passion and enjoy starting things. Perhaps, it would be something related to e-commerce or other selling platforms as that is my intrinsic passion."
Advice for other startuppers
As Erik Gatenholm is the CEO of IPO business and was included in the 'Forbes Europe 30 Under 30 in Industry' list in 2018, it's interesting to know his advice to young entrepreneurs who are only on the beginning of their way. Experience, education, passion, belief and other things are important, but Cellinks founder made an emphasis on quite another aspect:
"Looking back at my story, the most important factor of my growth was the belief in the idea and trust in the gut feeling. There are so many important steps in the business that should be made, but one can not have enough time to explore, navigate, or ask about some of those aspects. In this case, one has to believe in the personal gut feeling. It is usually based on your previous life experience, and those things become highly relevant in a fast and stressful environment when you have to make decisions."
On where to find inspiration
In terms of finding inspiration, Erik is among those who like the most successful stories, but he is not directly following the leaders. "I think Bill Gates is a good role model for every entrepreneur as he is a perfect instance of what a successful businessman can do. Also, leaders like Marc Benioff (a CEO of Salesforce) can be rather inspirational. Actually, every big entrepreneur deserves attention, especially if look at the challenges they passed and overcame at the early stages of their business. Not every advice that big entrepreneurs are giving can be applied directly, but it is often inspiring to see the growth and what is possible to believe in yourself."
"Not every advice that big entrepreneurs are giving can be applied directly, but it is often inspiring to see the growth and what is possible to believe in yourself."

Erik Gatenholm
Is gut feeling the key to success?
Probably, the success of the Cellink company is related to the bookworming passion of its CEO. "I read a lot of different books, but it's hard to define the most influential one. However, I may name the book called 'Crossing the Chasm' by Geoffrey A. Moore. It is about taking companies and technologies from the very early stage, especially from the idea stage, and transforming it to a fully commercialised product and successful company. Actually, it helped me to establish that gut feeling I explained a bit earlier."
The story of Cellink success is incredible. Young and passionate startuppers created a firm, which became a worldwide known in only a few years. What is more, their products are changing the world to the better and facilitate medical researches, which became way crucial during the last months. As far as we can see, incredible things are closer than we might think – we just have to believe in the gut feeling.

Don't miss the best articles!
Subscribe to Blog Digest