How to democratize influencer marketing by using innovative technology and the power of word of mouth?
Influencer marketing is not a new phenomenon anymore but a highly effective digital marketing tool, specifically social media. Have you ever bought a product/service based on a recommendation from a blogger or an influencer? I did, like the other 70% of social media users. And it's no wonder.
"People do not buy goods and services; they buy relations, stories, and magic."
Seth Godin
This quote by Seth Godin confirms the idea of influencer marketing. This powerful strategy allows you to expand your online reach, increase brand awareness, and build a strong reputation for a company by allowing trusted sources.
Influencer marketing got its start by using celebrity endorsements, but today's influencers are bloggers, social media personalities, and micro-influencers. Why so?
Today more than ever, consumers are choosing to listen to each other over brands or celebrities' paid opinions. That's why so-called micro-influencers became trusted individuals with loyal followers across digital platforms.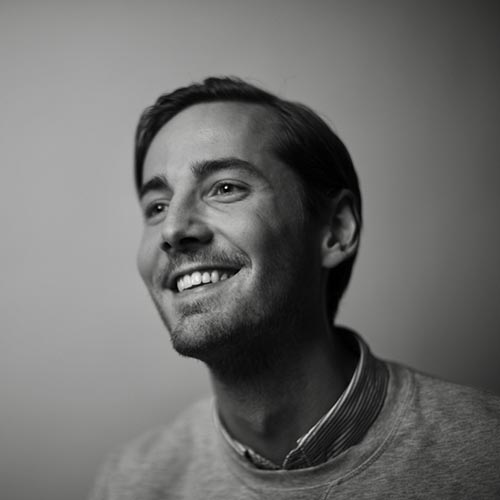 Influencers can increase brand awareness and drive action among their audience, but many brands often fall flat when researching relevant influencers for their campaigns.
We've talked to 30-year-old Douglas Andersson – the Co-founder of the startup Brandie, to know more about innovations within the influencer marketing industry and how to develop a crowd marketing platform that can benefit and reward both brands and social media users.
Let's find out together more details about this unique platform whose goal is to "convert customers into brand ambassadors, at scale, and be able to give them meaningful rewards for their loyalty."
What is Brandie?
"We democratize marketing by giving the benefit of the top 1% of social media users to the other 99%," says the company's web-site. What does it mean?
"Brandie is a crowd-marketing platform where people who love brands can share and speak about brands they like and get a reward or a benefit of creating honest and authentic content," stated Douglas and explained their position. "Social media users promote brands every day, but today they don't get recognition or a benefit; all the reward goes to the top 1% of influencers, so we wanted to give value to all users, not only celebrities or top influencers."
"We wanted to give value to all users, not only celebrities or top influencers."
Douglas Andersson
Truthful and honest approach as the core of influencer marketing
After the short introduction, the first question was, 'what is the core idea of Brandie?' "Our idea was to democratize influencer marketing with the help of innovative technology like machine learning and artificial intelligence. We wanted to create a model that brings real value for both brands who can use word of mouth and scale, and social media users, who want to be connected with brands they love and be rewarded for the honest content they share," stated Douglas.
Based on Douglas's following words, effective digital marketing today has ceased to serve as a beautiful smokescreen; instead, it needs a truthful and honest approach. "People trust recommendations from friends and family more than any others, even if it is a branded content or advertising, influencer or celebrities. But what Brandie does is keep it genuine, authentic, and honest word of mouth. We only incentivize people who already liked the brand to share their honest opinion."
If a startup's idea is excellent and can bring pure value for people, solve pains or satisfy customers' needs, you can always change your strategy to achieve success. Still, if the idea is bad and focused only on financial enrichment, it doesn't matter how well it is executed; it will fail anyway.
"The core of influencer marketing lies in building a solid relationship to ensure mutual value creation."
Dr. Konstanze Alex-Brown
Honest recommendation vs. paid opinion
The backstory of starting a startup is always a kaleidoscope of actions taken, experiences, and intrinsic motivation. How did the idea come about, and what was the journey like for our interviewee? "Both me and my co-founder, we have a background in the startup community and entrepreneurship," shared with us, Douglas. "We saw how many issues startups meet when they have a low marketing budget. We were looking at how to optimize and create a real value when you are marketing or spreading awareness around your brand."
Douglas continued, "By the time we were launching Brandie, influencer marketing was booming, and we saw that it was a great space where you can mutualize social media and influential people. But we pretty early realized that it was expensive and had a few issues with trustability. When the same influencers speak about different brands, it is tough to separate what is an honest recommendation (what we call word of mouth) and what is a paid opinion."
"A brand is no longer what we tell the consumer it is – it is what consumers tell each other it is."
Scott Cook
Proof of concept
In a consumer-driven, tech-based world, there's no shortage of young startups trying to turn their "genius" ideas into money-making products/services — but succeeding in business is quite another matter. Before taking on the risk and monetizing your product, there's a crucial step that every startup should take. It's called "proof of concept."
Before switching from the main idea to the next aspect of building a startup, we asked Douglas about the first steps they had to take to launch Brandie and how they proved their concept. "We started developing Brandie in 2016. We saw a great product-market-fit in the Indian market and wanted to prove our concept there by just developing an MVP and going directly to the market. We went to a small city and did a test of the local environment. We signed up to 10-12 small local coffee shops and engaged all the students to share their opinions and feedback. We got amazing results in three weeks – content from 4K users, over 15K photos, and millions of unique viewers. We realized that marketing needs something like that, I mean word of mouth, and both brands and customers will be in a win-win situation."
What happened next? "We decided to go back to Sweden to raise our first round of funding to build our platform in a scalable and solid way, taking into consideration all that we have learned from our research in India."
"We realized that marketing needs something like that, I mean word of mouth, and both brands and customers will be in a win-win situation."

Douglas Andersson
A personal network is the best source to find first funding
The success of a startup does not only depend on a good idea and enthusiasm. You have to invest time, effort, and, of course, money to achieve the goal.
Until recently, there were not so many simple and affordable methods for financing a startup. However, in recent years this has changed, and today, you can not only invest your savings, take a bank loan, ask for help from a venture capital fund or find a good investor, but use your network.
We asked Douglas how they raised their first investment and what type of fundraising they chose for Brandie. "I think that the startup and investors ecosystem in Sweden is greatly working in many ways," began Douglas. "We have managed first funding through our network. We pitched in front of many different investors, explained our intentions and current results, and how we proved the concept. We pitched in front of many people within and outside of our network. We took that money to develop our platform."
How hiring the remote team can help you to expand your startup?
Orange Sputnik is a software provider working in Ukraine for more than eight years. During the last few years, we have helped many startups gather powerful remote teams of developers. We, of course, asked Douglas about the specifics of their software development. He shared with us his full vision and how things work for their startup.
"We did it quite the opposite to other startups and young companies. Since I have an engineering background and my Co-founder also has connections in a network of software developers, we did everything – the design, innovations, and programming, in Stockholm. At first, we wanted to keep the innovation and development part close to heart, I mean in Stockholm. Obviously, things have changed since that moment, but we still keep the core development in Stockholm. Now we have expanded, and of course, we have been mutualizing some areas of the development work with the remote team abroad."
"Now we have expanded, and of course, we have been mutualizing some areas of the development work with the remote team abroad."
Douglas Andersson
The business model that brings value
When choosing a business model for your startup B2B or B2C, you have to think about several things. Which business type to choose depends on what you're offering to the marketplace and your company's goals.
After Douglas gave us a full vision of their idea, we came to the next aspect of startup development and asked the Co-founder of Brandie about their business type. "It's both B2B and B2C. For us, it's initial to create value for both brands and social media users. In terms of business, we only charge the brands, and users of our platform can only harvest the benefits."
"For us, it's initial to create value for both brands and social media users."
Douglas Andersson
Brandies' customers' strategy
No matter what industry you're in, every startup Co-founder has the same burning question: "How to find customers?" Attracting the right first customers is the key to future success because the first few clients will help you refine your product/service, begin understanding how to position it on the market, and provide the most important – social proof for your idea.
Obviously, we became interested in how Brandie finds its customers. We asked Douglas about their primary customer sources and what we realized is that the company's strategy and core idea works for the company itself. "We believe in word of mouth, so we would like people who like our service to speak about it and share their opinion about us on social media, recommend us to friends, family, and brands."
COVID-19 opportunities and recovery of the word of mouth
"Welcome to a new era of marketing and service in which your brand is defined by those who experience it."
Brian Solis
Having discussed all the main aspects of their business, we decided to ask Douglas a cornerstone question. Why is it now the best time for Brandie to exist? Our interviewee highlighted two main reasons. "First of all, we see that the influencer marketing space is getting more attention. However, with its growth, people lose trust in influencers and their paid opinions. That is why now it is more relevant than ever to create a balance of honest and trusted recommendations."
The second point was a surprise for us. "Another thing is the situation with COVID-19. More and more people stay at home and spend time on their social media. Although it's awful, it's a great opportunity for Brandie."
The COVID-19 pandemic has speeded the adoption of digital technologies by several years — many of these changes impacted not only the everyday behavior of customers but also how startups do business.
Who is behind the startups' scenes?
"Ideas are easy. Implementation is hard."
Guy Kawasaki
The success of a startup is impossible without the people who work behind the scenes. Hiring the right team is crucial for any startup since it is the team that plays a vital role in understanding and executing the founder's vision.
We asked Douglas about Brandie's team and why they are the ones who can change the image of influencer marketing and set a new trend of authentic and honest content. "It's the passion of changing," started the Co-founder of Brandie and highlighted the following. "We are sharing the same vision on creating something great and valuable for people. To democratize this space, we must create the very best product and service; so users could fully enjoy the platform and bring value to the brands. We are working hand to hand; I mean business and technology. I think that's the most important thing about being in this startup journey together."
Crucial metrics of startups' success
While revenue might be the best measurement of your startup's growth, it is vast and doesn't highlight the details of what causes the success of your product/service. But that begs the question of whether finances are the only way to measure the success of a startup. As it turns out, they might be not.
Our interviewee has allocated two main directions on measuring Brandies' success, particularly users and brands. Let's take a closer look. "Eternally, of course, we want customers to feel that they get value from being on the platform. It's not only about getting a reward but also about getting into relationships with the brands they love, getting recognized and highlighted. For Brandie, it's crucial to know that our users are happy with the benefits they get."
But what about brands in this case? "For the brands, it's mainly the number of word of mouth conversations we can create, and that's why we try to shift the focus away from clicks, likes, and other old metrics that are very numerical because we can lose a person behind the content. The most important KPI, in this case, is conversations (honest recommendations) and stories from real people, and how many of them we can engage."
"Influencers marketing creates a long-reaching impact for brands vs. quick punch of traditional advertising."
Lori Moreno
While Brandie's position may seem unusual to others, this is what makes this startup so successful – a unique, in some ways revolutionary approach and a rejection of rudimentary digital marketing standards.
Brandies' plan for 2021
All conversations about success and the way to it, sooner or later, come down to the question of plans for the future, particularly goals for the coming year. Douglas's answer showed that Brandie already has a clear strategy of further development and scale. "We want to focus on the Indian market. At the moment, brands and digital marketing itself are recovering after the COVID-19 pandemic, and hopefully, everything returns to its place. Our main goal is to become a natural part of core marketing conversations. By the end of 2021, we want to become a leader of our niche."
A story about hen and egg. Risks, threats, and opportunities
According to Forbes, 90% of startups fail. Why so? The startup ecosystem is rich with opportunity, innovation, and potential. But at the same time, it is also fraught with high-stakes risks.
We usually mention the main idea, customers, and finding investors among the most challenging aspects of building a startup. However, we asked our interviewee about other threats their startup can expect, as digital marketing is a very broad industry. "Of course, it's hard to be a startup who's trying to go to the market with a new digital marketing tool," stated Douglas. "It's a story about hen and egg – you need a lot of customers to get brands attention and vice versa."
Our interviewee also mentioned among the threats the desire to quickly scale and develop but noted that it is much more important to monitor the quality of your product and consumer reviews.
"It's a story about hen and egg – you need a lot of customers to get brands attention and vice versa."
Douglas Andersson
Inspiration sources
One of the personal questions we love to ask our interviewee during our conversation is about executives who inspire them as the startups' Co-founders.  "When I was studying, Steve Jobs was my source of inspiration. I liked him as a character. He was having multiple angles and focused on details, and created technology that people use and love. That changed the whole industry in many ways and brought the importance of user experience and design to the forefront. So what he created, what he stood for, his passion for creating valuable technologies, and how he proved its concept to people is a real inspiration."
Advice to young entrepreneurs
"Don't worry about being successful but work toward being significant, and the success will naturally follow."
Oprah Winfrey
At the end of every interview, we always like to ask all the founders to share useful advice based on their entrepreneurial experience. Douglas shared with us his vision of building a successful startup. "Firstly, don't be afraid of making the first step. You don't need to have all the answers from the first moment. Once you have a good idea and a plan you can execute, take a risk and ask yourself how you can prove it in a very effective way. Before looking for funding and investments, I would recommend that young entrepreneurs ask themselves what core problem I am trying to solve. If you have the right team and competence, and you proved your concept, then you will likely achieve your goal."
Go small to go big
Although influencer marketing has been viewed through a lens of skepticism from its inception, it has emerged as one of the fastest-growing and most lucrative segments of advertising in the digital online-world today. Influencer marketing is expected to become a $10-15 billion industry in the next five years.
Influencer marketing has wholly revolutionized social media marketing. It works because word-of-mouth is the most trusted source for recommendations. Word of mouth is the most successful marketing strategy; having an extension of that in the social media age seems to fall in line with the natural evolution of marketing and has proven to be mutually beneficial for influencers and brands.
In 2021 the success of influencer marketing won't rely on a follower count. The latest influencers' marketing trends say: "you have to go small to go big."
Don't miss the best articles!
Subscribe to Blog Digest