The conversation about the achievements of innovative technologies like Artificial Intelligence (AI) or Augmented Reality (AR) can astonish an unprepared person. Even though human evolution has always aimed to increase productivity and reduce forces of individuals, people are still amazed by the level of innovations.
The current trends are really unusual. Complicated calculations, robots on manufacturing, and many other technical manipulations are ordinary to human perception. However, when the discussion of AI goes to replacing human thinking or creative processes, many people start worrying or just don't believe it.
Can AI generate real content?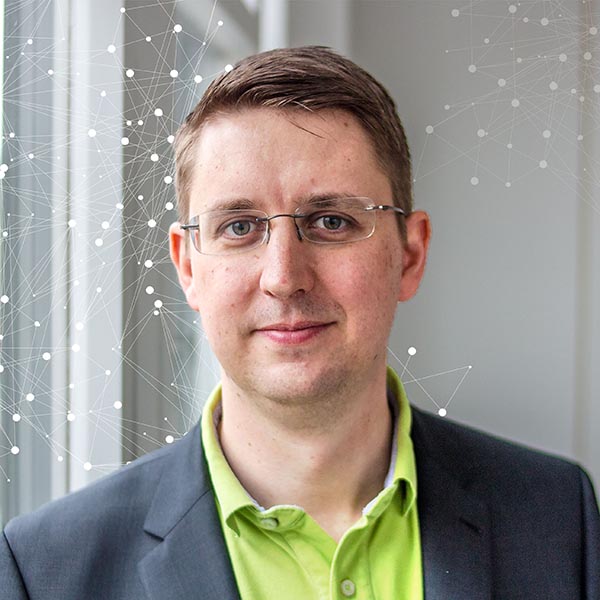 For instance, can we imagine that AI is replacing authors, whose work is almost all about creating? Although writers are already relying on services that check punctuation, grammar, tone, style, and many other text parameters, it's unusual to hear that modern computers can generate content, which looks as if it was written by a human. AX Semantics is a representative of the last approach and possesses a powerful content creation platform. To know more about their business, we decided to talk to Robert Weissgraeber, their Managing Director and CTO.
"We created an AI-powered Natural Language Generation (NLG) software," began Weissgraeber. "AX Semantics offers a sophisticated, yet easy to use SaaS-based software that makes automated content generation accessible to customers of all sizes, widely within the e-commerce, business, financial services, pharmaceutical, travel and media/journalism publishing sectors. Our AI-powered NLG technology enables companies to effortlessly create vast quantities of content at scale in more than 110 languages."
"Our AI-powered NLG technology enables companies to effortlessly create vast quantities of content at scale in more than 110 languages."

Robert Weissgraeber
Why does content creation need automation?
Every product is a reaction to market demand, and Weissgraeber explained why their solution exists. "Businesses face an overwhelming demand in today's digital global economy to produce quality content at scale across many industries, e.g., e-commerce, journalism and media, banking and financial services, pharmaceutical, etc. It's difficult, however, for many companies to find the right tools to generate massive volumes of content through traditional means — and hiring people to write large quantities of content is expensive, tenuous and impossible to scale."
Jobs cuts or new opportunities for employees?
The interviewee also clarified why such new solutions are focused on bringing positive outcomes but not adverse ones. "AX Semantics' AI-powered software creates a hybrid environment where content is born from a partnership between man and machine. It helps to free up workers and allow them to focus on more creative business tasks and projects while still producing massive volumes of content quickly and easily."
Even though one of the primary worries of technology implementation is job cuts, AX Semantics' MD assures that their solution is far from replacing jobs and is more about bringing balance between human and machine. "Additionally, content generation is creating a new class of jobs. Writers are under enormous pressure to create fresh content that can be changed and updated at a moment's notice. Working with content generation software allows them to not only fulfil but exceed their job requirements and expectations. Jobs that require writing — now and in the future — will not only benefit from content generation. They doubtless also require a content generation software component in order to keep pace with the mass volume of disseminated content required in our digital world."
"[Writers] doubtless also require a content generation software component in order to keep pace with the mass volume of disseminated content required in our digital world."

Robert Weissgraeber
NLG is too flexible to ignore it
Nevertheless, if we focus on the business side only, the primary benefits of the regarded software are designed to make the life of companies better. "Businesses today face all sorts of challenges, including the need to save time and resources. Our software is 100% SaaS-based and accessible via a desktop or web browser, with no programming or IT departments required. It also effortlessly automates content in more than 110 languages that are indistinguishable from a human. A wide variety of business sectors benefit from using NLG software in different ways."
Sectors, where AX Semantics is useful
Moving from general to specific, Robert stated the primary sectors where AX Semantics is useful and how it looks in practice. "Thus, in e-commerce, our software generates unique product descriptions, which is critical for SEO. In financial services and banking, it automates and easily handles time-consuming, complex, regulatory filings and financial reports, which often require input from multiple sources. Marketing and creative agencies can create content to populate an entire website or social media channels, produce blog content and empower creative agencies to produce new interesting material for brands that is easily and rapidly updated. We also help to populate news sections like stock reports, weather reports, sports scores, which is widely used in media and publishing."
What is interesting, AX Semantics can be helpful even in the pharma sector. According to Weissgraeber, their software can "automate 30-40% of the laborious process of writing the Clinical Study Reports (CSR) during Phase III (the Human Drug Trial), which can help in bringing medicines to market faster." It becomes especially vital during the COVID-19 pandemic.
Faster and cheaper content – what's next?
"Amid the primary benefits of using AX Semantics' software is a reduction of time and cost," states Weissgraeber. "Traditional means of content generation is neither time nor cost-effective. There is a reason the typewriter replaced the pencil, and the word processor made the typewriter obsolete, etc. Technology evolves as a need for a better solution demands it. For example, at AX Semantics, we once hired writers to churn out a page of content for 150 euros (roughly $167). While crowdsourcing drove costs down, the need for content skyrocketed. The digital age brought mobile phones, faster lines to e-commerce, online journalism, extensive business reporting, etc., and a demand for quality content, done faster. Companies also realised they needed to compete in the global economy, not just regionally."
However, the way to such a unique solution was quite long, and this journey allowed AX Semantics to extract the most important elements that should be realised. "Almost a decade into our journey, it became clear we needed a way to make content generation faster, better and more cost-effective. As a result, we built a product that could effortlessly handle massive amounts of content generation. We developed software that generates content that is almost indistinguishable from a human writer. We think of ourselves as a writer's company powered by data and science."
Prices and possibilities of the regarded software
We also asked Weissgraeber about the pricing, how it formed, and what possibilities a customer will receive if they buy the product. "Our subscription-based service is reasonably priced between $279 – $799 per month and gives users access to NLG technology that allows them to automate content writing based on their needs and price point. Our software isn't a 'black box' that automatically creates content. Instead, it allows content generation in more than 110 languages with simple structuring tools like Excel. The software is now being used across markets to generate e-commerce product descriptions, newsletters, blog and social media content, listing applications, pharmaceutical clinical study reports, regulatory filings, robot journalism, and more. However, the market is young, and the practical applications for the software are practically infinite."
"The market is young, and the practical applications for the software are practically infinite."

Robert Weissgraeber
The first steps are always unique
The beginning of every business is always a row of tough decisions, where testing of the product and target audience are among the hardest ones. "We concentrated on the mass-market early on to get a lot of user traction and obtain broader feedback in terms of use cases. Instead of just going after a small group of enterprise clients, we gained a copious amount of users and use cases, which allows decentralized, client-based innovation on top of our software," stated Weissgraeber.
Another interesting element at the start of AX Semantics was their first client. "Our first paying customer actually started an important thing: they needed multiple languages (English and German), so even in the first iteration of our software, we had to build multilingual grammar features. This proved technically challenging but was also a good business decision," added Weissgraeber.
Notable achievements increase confidence
The list of the company's awards and achievements is astonishing. They were named among the world's top five providers of natural language generation platforms by Gartner, a top emerging company in the NLG market by Forrester, and an AI Leader in Content Marketing by Business Insider Intelligence. Also, AX Semantics won several awards, including the Criteo SMARTech Awards as Best Marketing Tech Vendor for 2019, and by the German Government 'Land of Ideas' as a 'Top 100 Places of Innovation.'
Future expectations show ambitions
However, Weissgraeber places a much bigger emphasis on AX Semantics' current development. "We have 42 employees, and the staff number is still growing, which is a good sign. Our rise can also be represented by year-on-year growth. Thus, we are currently growing 6-11% month-on-month in clients and even higher growth in the number of active users. Based on our current figures, we anticipate tripling our revenue expectations this year easily."
Despite the fact that COVID-19 heavily hit all the economic spheres, Weissgraeber is optimistic in terms of plans for the upcoming year. "Our self-service, fully digital offering will attract even more of the enterprise clients over the course of the next year, especially given the coronavirus-induced risk management of our clients. We tapped into two new market sectors earlier this year with the launch of our NLG software into the financial services in Q1 2020 and pharmaceutical in Q2 2020, which has also opened up new opportunities for growth."
Do CTOs think more about technologies than business?
At the end of the interview, we found Weissgraeber is a true CTO. On the question 'what would you be doing if you weren't building this startup?', founders usually say something like 'building another business.' Our interviewee, however, made an emphasis on the technical direction of such a possible outcome.
However, the primary evidence comes from the answer to the question 'what does he see as the biggest threat to their company?'. Weissgraeber answered in a bit of a philosophical manner. "People who don't like innovation in their personal job or who are afraid of AI and believe it will take their job. Doomsday scenarios are often common when people discuss AI, yet, the reality is different."
"Doomsday scenarios are often common when people discuss AI, yet, the reality is different."

Robert Weissgraeber
Being a company that promotes technologies by providing remote IT staff, we know the pains of Rebert Weissgraeber. A lot of people still ignore opportunities even though new approaches allow faster and cheaper accomplishing tasks like programming or content writing. However, almost every technology needs time to be perceived and widely used, and those who see the benefits earlier, just become more successful sooner.

Don't miss the best articles!
Subscribe to Blog Digest