The example of VRxs Startup
Startups respect time
Traditionally, time is one of the most valuable things in human life as it cannot be bought, modified, or stopped, while it's continuously influencing us. Startup as a business phenomenon seems to be a specific approach that is dedicated to respect the time and do things as fast as possible. That is why startups are a bit different from traditional business and focused on the quickest possible growth, even though most of them fail during the process.
Such a model of creating companies requires specific people in the ruling staff, who are very passionate and active. Almost everyone whom we interviewed in our rubric is a dedicated startupper. On the tricky question 'what would you be doing if not building this startup?', they usually answer 'making another one'. Jan Stephan was among those who used default answer, but he also focused the attention on the time as the most costly value. However, let's start from the beginning and his current role in the startup firm called VRxs.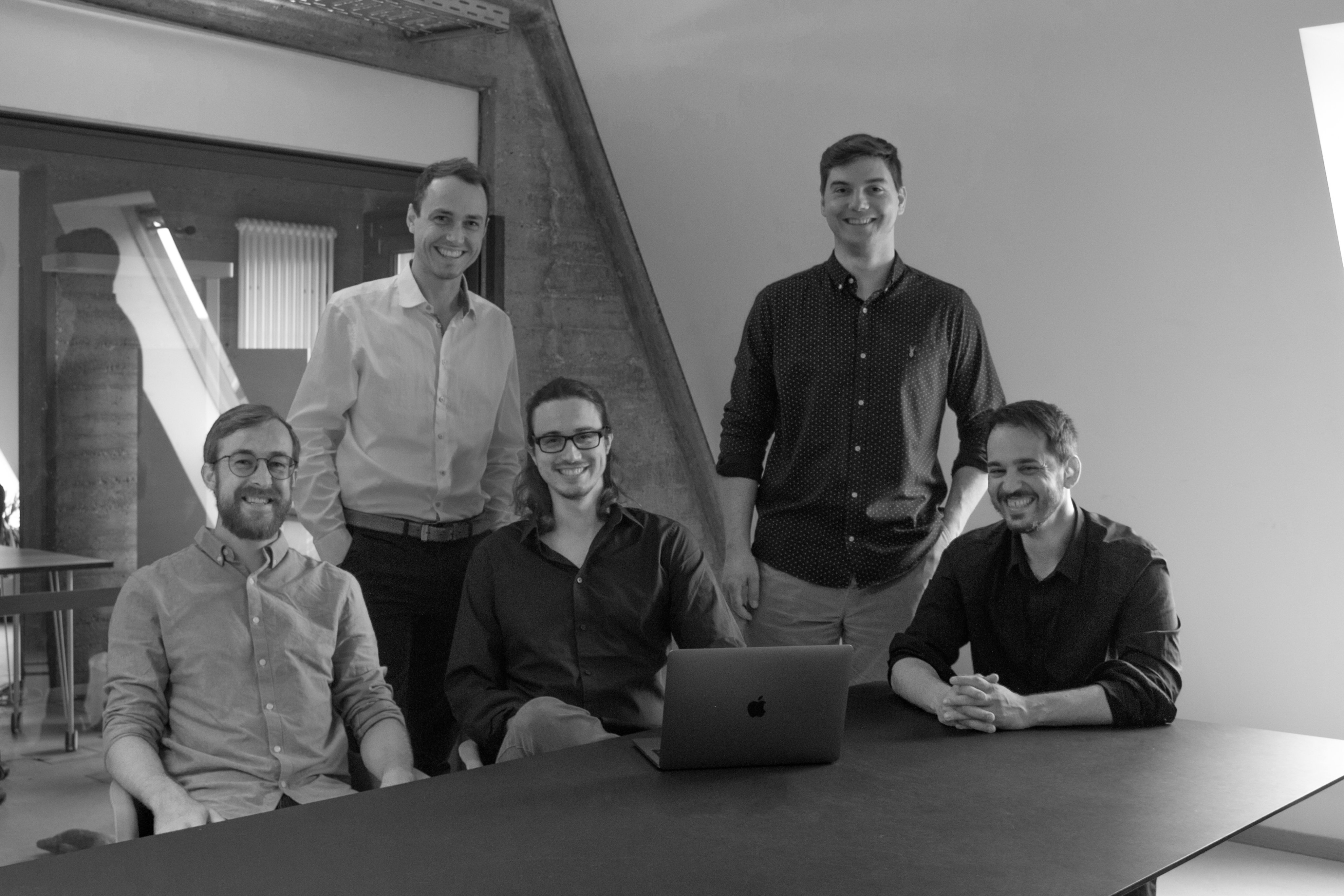 What is VRxs?
"In short, VRxs is a B2B platform for realizing 3D and Augmented Reality technologies in retail," began Jan. "One of the core ideas is to make those technical methods available even for small companies and everybody in general, as big enterprises can develop it by themselves. With VRxs, everyone can integrate those modern techniques seamlessly into their own web page, webshop, or other digital channels. As one of the founders, I'm mainly working in sales for VRxs."
Is human imagination not needed now?
It is always beneficial to give an example of how things are going, and Jan shared it with pleasure. "What does it mean in practice? Let's say, you sell coffee makers online and want to present those machines to your customers in the best possible way on the website. So, using our platform, your customers would be able to have a look at this coffee maker in their kitchen or another room in real-time. They just go to the mobile website of the shop, press one button, and can see the product in the place they want to have it in augmented reality before making a purchase."
"Using our platform, your customers would be able to have a look at this coffee maker in their kitchen or another room in real-time."

Jan Stephan
Even though such a method of presenting goods seems to be suitable only for home appliances, but Jan opened some unobvious markets. "Right now, our B2B clients are from fashion, home appliances, heavy and specialised machinery sectors. However, there are more directions and industries we are looking at, where the shortcuts to 3D and AR can bring effectiveness without any developing necessary for the company that uses it. Since we are such a young company, a bit more than a year now, there is no definite path set yet, and we are working on that."
Flexible approach to clients helps at the beginning
If one visits the VRxs website now, he or she can find that the company suggests a trial version. The co-founder of this startup explained it as follows:
"Actually, we already have customers who use this technology, and now we are introducing case studies for different industry sectors, where better sales are of interest in the long run. For instance, in heavy machinery, it could be a worthwhile case to implement 3D & AR. If customers want access to all our services, they can send a request or ask about it. Another example could be an enterprise customer who is currently testing us with products from various categories. They have a wide network so it's great for us to help them as they have a lot of traffic, which can help us to create a more buzz."
The local focus now, but worldwide plans
Another common feature of most young startups are the limited market possibilities. "Right now, the focus is on Germany and countries like the Netherlands, Switzerland, and Austria. As it's a B2B enterprise, it requires many calls and direct conversations, so it's easier to focus on those who speak German. However, our customers could be in Kuala-Lumpur, Kyiv, or anywhere in the world, as everything works automatically."
Dedicated clients are not a myth
The conversation about the clients is always tremulous for young entrepreneurs. The list of customers is the most evident element of pride, while the stories of getting some of them are definitely unique. Jan Stephan shared the story about how they found their biggest purchaser:
"Our largest customer was referred by colleagues from our batch during participation in the acceleration program. There was a call, and we went to a few meetings in the client's office. They really shared our vision of 3D/AR and the way we wanted to implement it. So, we spent a lot of time when they were explaining what they needed in their business and where they were going. This grew into a nice business relationship. In general, it was cool as VRxs was offering new technology and showed them our potential and how we could be integrated into their workflow."
It's time for making technologies available for everyone
Broad spreading of technologies and IT solutions are among the reasons that facilitated thousands of startups, and VRxs is not an exclusion. "In fact, our business model is possible only because of technological advancements everywhere. Current hardware and software are capable of doing such things, which were not available some time ago. Technologies like 3D are not new. However, if you think about mobiles, for example, they have the processing power to show or render 3D in real-time, which just wasn't possible ten years ago."
"If you think about mobiles, for example, they have the processing power to show or render 3D in real-time, which just wasn't possible ten years ago."

Jan Stephan
Augmented Reality in every smartphone?
Although the firm is relatively young, from the beginning of 2020, they have adjusted their technological approach and added Augmented Reality to already existing 3D. In practice, it gave notable results, and that is how Jan interpreted this effect:
"Since we are actively selling the AR feature, we see things very optimistically. As the customers are usually big, you visit their office after a few calls and persuade them via visual presentation, and AR is some kind of breakthrough. At least, the reaction that we are seeing from the beginning of 2020 is encouraging. For me, it's a positive tendency as clients are very interested, which was achieved after the AR implementation."
How startups employ developers and other staff?
Amid the most challenging aspects for startuppers is hiring a team, keeping them motivated, which becomes especially hard if you are a young and small firm. According to Jan Stephan, they have "four to five full-time employees, but can hire up to 20 freelancers depending on the particular requirements or needs. This is often related to networking effects and content creation. Nevertheless, we try to build a huge ecosystem of people who are capable of producing the kind of product we offer."
Another problematic and costly element for young entrepreneurs is the creation of IT products like platforms, websites, and mobile applications. In the case of VRxs, the beginning of this process was quite unusual. "The first steps were made by my co-founder and me, even though we are not from the IT field (smiling). We developed a prototype, and then other members joined us. One of them had an IT background and now is responsible for everything related to this topic. When we saw that we needed help in coding, we also hired one remote developer from Germany as well, who is a part of our team now."
Can Eastern Europe be a suitable place to find remote programmers?
Being a software provider working from Ukraine for more than eight years, we decided to ask why to hire a costly local programmer if the work is remote. "In Germany, it costs a lot to employ a person for your in-house developing team, but if you go remote, it might go south. Actually, we went abroad to seek for an appropriate developer, but it is not always so easy as one can imagine. We even looked at Eastern Europe to find the right remote software engineer, but we found the most appropriate one in Germany. Usually, it's a choice between higher risks and the potentially lower costs, but the correct path can only be seen in retrospective."
"In Germany, it costs a lot to employ a person for your in-house developing team, but if you go remote, it might go south."

Jan Stephan
About the dedication, compatibility, and how to measure results
Despite the fact that the team of VRxs is not so big, Jan shared their primary corporate behaviour and what he enjoys the most in their staff. "The dedication of our team is amazing. Also, we are very competitive in our different areas of expertise but still compatible as a team. If I take myself, I've been in sales for all my professional career. The same can be said about the other team members and their respective fields, so dedication and compatibility are a good combination, I think."
What relates to the metrics that Jan Stephan uses in the company to measure success, he divided them into two groups. "We have two sets of metrics that are interesting to us. The first is external and relates to investors, which needs to be fulfilled. The second is internal and defined by the field the person works in. For instance, we have tasks for the developers, and they have their story points they have to finish; for me, it can be customer acquisition. So, it's usually different goals for diverse areas. Of course, we have a single big goal to build something special."
What are startups usually planning?
The discussion of the goals and measurement instruments outgrew into the future plans, where the co-founder of VRxs was quite pragmatic. "I would like to see a few enterprises/unicorns using our product at the end of this year, and as many small clients as possible (smiling). The main goal would be to have, let's say, five more enterprise customers. I'm sure everyone in our team will be happy achieving such results at the end of the year as we all are currently focused on growing."
Threats can help to focus
In turn, every conversation about the future cannot be full without risks' evaluation. Jan Stephan highlighted a few aspects he is worried about. "We have very strict privacy protection rights in the European Union, and we have to keep that in mind. We plan to show our customers as much as possible about their clients. To develop such a feature, we are involving lawyers to be as compliant as possible to EU laws. Of course, if you are a startup, threats are also related to topics like funding and competitors, taking a bigger market share. Another one is the founding team potentially breaking apart. The last threat is luckily one we do not face."
Are acceleration programs valuable?
As VRxs participated in an acceleration program, we asked Jan about his attitude to such kind of help for young business owners. "I would strongly advise to give acceleration programs a try. Obviously, I don't know all of them, but the one we joined was great. Also, it is a good deal and helps to balance out risks and lack of knowledge, especially if you are a young person with a lack of expertise in some areas. I also recommend reading books like "Accelerated Startup" by Vitaly Golomb, which is a rather comprehensive text to help first-time entrepreneurs."
Advice for young entrepreneurs
At the end of every interview, we ask all the founders to give some sort of universal advice for young entrepreneurs. Jan Stephan advised to "start right now and learn to build a business. I think knowing how to build a business is more important than a breakthrough idea. It can be a huge waste of time working on somebody else's vision. Obviously, not in every case, especially if you need to gain some experience in a particular field. However, as a general rule of thumb, one has to begin as earlier as he or she can."
"One has to begin as earlier as he or she can."

Jan Stephan
Don't waste time. Start just now!
Analysing the case of VRxs, one can conclude that time is really the most crucial aspect of building a successful startup. Jan Stephan and other firm members chose the most appropriate moment to use technologies, participated in a few acceleration programs to grow faster, and still are focused on the enlarging their business as quick as possible. There is no time to sit and wait. If you have an idea that can outgrow into the prospective business – start to realise it as soon as possible.

Don't miss the best articles!
Subscribe to Blog Digest