The phenomenon of cryptocurrency and why crypto trading platforms are on boost nowadays?
Over the past ten years, the cryptocurrency has gained an army of investors and true believers, and newcomers to crypto trading. Not surprising, as cryptocurrency is secured by cryptography, and it is nearly impossible to counterfeit it. So it makes sense why savvy traders from all over the world are genuinely interested in buying and selling Bitcoin, Litecoin, Ethereum, and other virtual coins.
Cryptocurrency trading is an issue requiring significant knowledge and experience in various fields. Unfortunately, this is what most new traders in the cryptocurrency market lack. Lack of knowledge increases the risk of failure because of fraud or low trading strategies. A new concept of "social trading" may come to the rescue. While this concept can have different forms, today's most famous is connecting crypto traders who want to share their strategies and follow other traders on the same online platform.
We've talked to 39-years old Hans Stromblad – Co-founder of Altpocket, to know more about crypto trading platforms and discover how to develop a startup in the cryptocurrency space. Well, as always, at the end of the article, you will receive valuable advice from our interviewee. All the fun is just beginning!
What is Altpocket?
"Just doing as well as you did last time is not good enough."
Michael Jackson 
Although, as our interviewee said, "I don't read biographies, but I get inspired and motivated by the success of others," we want to start today's article with a quote by the King of Pop.
This phrase precisely reflects the principle of our interviewee's success. It doesn't matter how much effort you put in yesterday; it matters how much effort you can put in tomorrow. But let's start from the beginning and find out what Altpocket is and what this startup offers to its customers?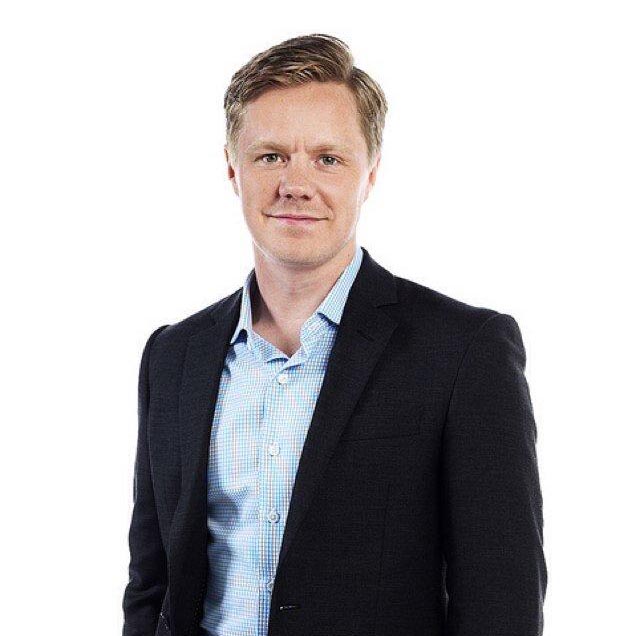 "Altpocket is a social crypto trading platform for crypto investors," started Hans and, after a few seconds, gave us a more detailed explanation. "You can get a complete view of all your investments by collecting all your holdings from different exchanges in one place. You can share your portfolio, track how other users perform, and find suitable investors that you want to follow. As a user, you also get a notification every time someone who you follow is making a trade so you can copy their strategy."
Unlike years before, beginner crypto traders nowadays can have an impressive start using such social crypto trading platforms. And this is not surprising because nobody canceled the law of demand and consumption – a new product appears on the market when there is a demand for it.
From online stockbroker to crypto investment platform
The background, how the idea arose, and the plan to create a startup matured are always unique and can tell a lot about its goals.
"We started Altpocket 3 years ago. Actually, the present Altpocket comprises two companies that merged last year. Me and other Co-founders from old Altpocket, who have built the technical platform that we are now using, came from an online stockbroker. We had a service there – a social trading platform. Basically, this platform offered its users to share an equity portfolio, and follow each other, see what other users were holding, their activity, and strategies. This platform had immense success within traders."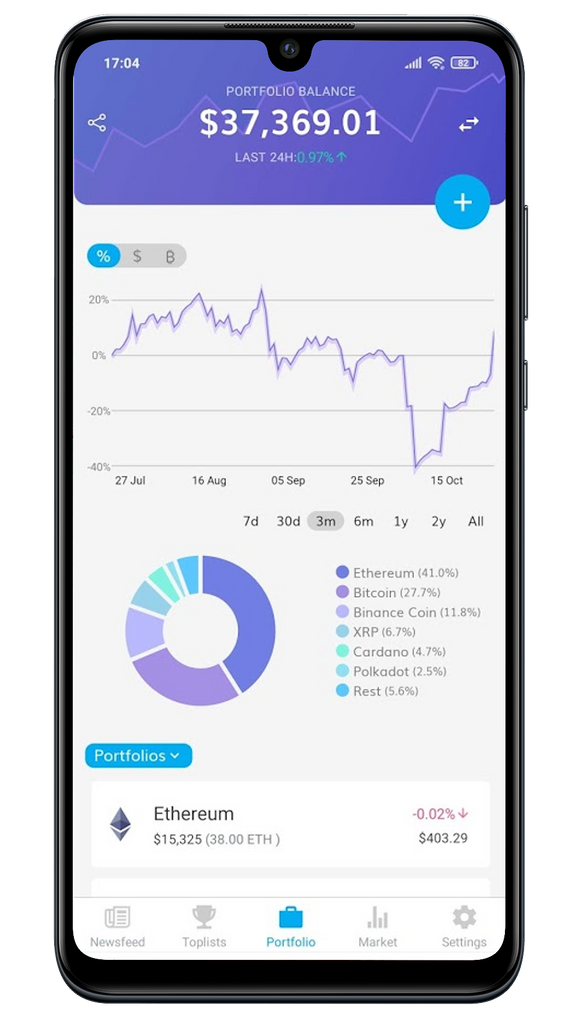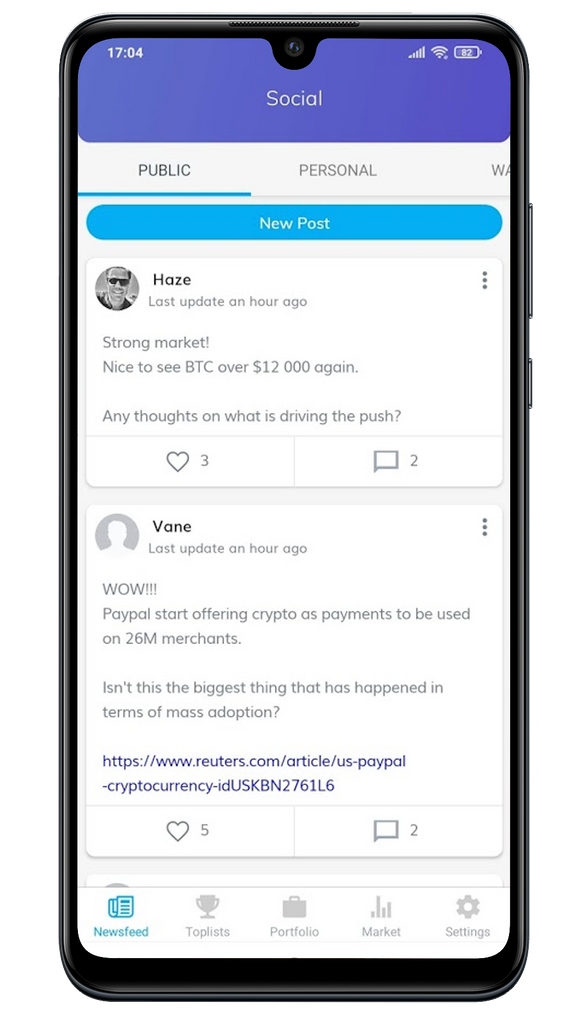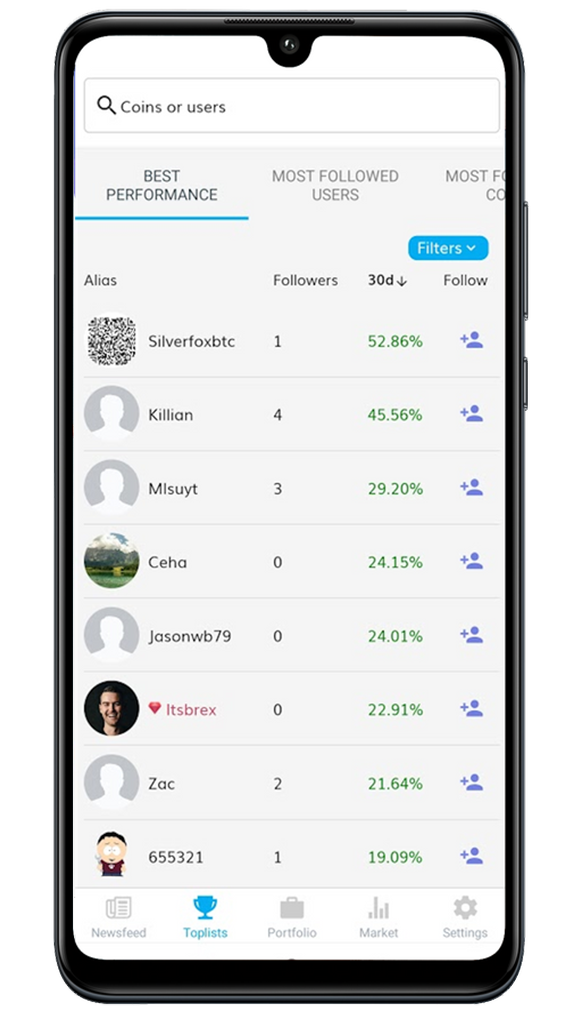 Even if your idea is excellent, there's a vast difference between having a great idea and creating a successful startup company. What does our interviewee think about this? "We saw a huge potential in this product and realized that it's a great opportunity to implement this technology into the crypto investment space. We jumped into the unknown and started building Altpocket," stated Hans Stromblad.
"We jumped into the unknown and started building Altpocket."
Hans Stromblad
The boom in crypto space
Before moving on to our interview's next question, we did a little research and found out the following. According to Forbes, the massive adoption of blockchain technology in cross-industry companies and business operations will skyrocket cryptocurrency's popularity and make it mainstream for the next 50 years.
And in this case, do not forget about the opinion of young people as the leading creators of trends – research shows that about 50% of millennials believe that cryptocurrencies will become widespread in the next ten years. Indeed, the popularity of the digital money ecosystem is rising.
Of course, the opinion of the world's leading publications says a lot. But what do the participants of the crypto space think? We've asked Hans's view on why is now the best time for their startup to exist.
"I can say it's the best time, as cryptocurrency is booming again in terms of crypto space. Soon we will see many people entering the crypto space and using cryptocurrency as well. So it's a fertile ground for our startup," stated Hans, and made us think about how important it is to follow trends and respond to changes on the market in time.
"I can say it's the best time, as cryptocurrency is booming again in terms of crypto space."
Hans Stromblad
Unusual funding strategy
After everything became clear with Altpocket service and background, we asked Hans about probably the most thrilling aspect for entrepreneurs' young audience – funding. His answer surprised us as Altpocket chose a very unusual strategy in this matter.
"Actually, we did crowdfunding using our user base and got some investments from a couple of crypto investors from Sweden. And now we are looking for more substantial funding," shared with us, Hans.
Although Altpocket had two rounds of external funding, it wasn't enough, but let the startup stay afloat.
Does free marketing exist?
One more exciting aspect to talk about with Co-founders and entrepreneurs is clients. More than 110,000 users have registered on the Altpocket crypto trading platform at the time of our interview. We asked Hans about their client search strategy and current user geography, and he was quite sincere with us. "I can say our clients' geography is global. But what relates to potential customers – our users are the best growth engine. To be honest, it's the best and primary way to attract new users. When you are trading cryptocurrency, it's great if your friends are using the same online platform. So you can follow their portfolios, share thoughts, and discuss any topic on our forum. We are also fortunate to be recognized and highly ranked by well-known online trading and cryptocurrency reviewers," shared with us, Co-founder of Altpocket.
Looking for potential customers can be a tricky process. Still, when it relates to such an innovative area as cryptocurrency, it can turn out that word of mouth is the most effective and working strategy.
"Our users are the best growth engine."
Hans Stromblad
What is diversity to the team?
In the middle of the interview, we came to the team issue, which is no less critical, and perhaps even the most significant aspect of a startup's development and management. We asked Hans what he loves most about his team and what allows them to be successful?
"I would say it's diversity in the team. We are a bunch of different people having different angles to problem-solving. I think the biggest benefit is that we challenge each other greatly. As we all are unique, we can find lots of ways to solve one problem. It helps us to move fast toward success."
"I think the biggest benefit is that we challenge each other greatly."
Hans Stromblad
How does Altpocket measure success?
Even though most entrepreneurs usually measure success with revenue, the interviewee emphasized on the users of their platform. "The primary target right now is growing the customer base and getting new users. So the number of users is the main metric that we have at the moment, " stated Hans and made us think about another important aspect of startup development.
Even if you adhere to the current task, you must not forget about the crucial goal and prospects. We asked our interviewee about their plans for the near future. "We haven't focused on earning money until now. But the main goal for this autumn and winter is monetizing the platform. We are developing premium features and will add them soon on the platform. At this point, Altpocket is free. There is no charge at all to use the platform. But we will start to add additional features that will become premium so we could start to generate revenue."
How can startup achievements affect your motivation?
Social trading platforms are like social networks for traders. Is it possible to repeat Facebook's phenomenon? Well, we are sure there is nothing impossible! In the beginning, this top-ranked online platform was a usual experimental website accessible only to students from Harvard University. What can be more motivating? The following story amazed us as it showed how important it is to choose the right niche for your startup. We heard incredible excitement in Hans's voice as he shared the following with us, "I would say that we were surprised how little effort we needed to put into marketing and still we were able to get 110 000 users/customers. It showed us that we are developing something that people want to use. And it is fascinating to see what it will be when we pull more into the direction of the marketing aspects of our business." 
The human desire to socialize, share ideas, thoughts, and own examples of success via the latest innovative tools is continuously growing, making this field rather fruitful.
Down a rabbit hole. What is the biggest threat to Altpocket?
The path to a successful startup always goes through the thorns of fears and threats. In the case of Altpoket, the company's biggest threat may be its fundamental aspect, the cryptocurrency itself.
"I believe that our biggest threat can be the depreciation of the cryptocurrency, the loss of its popularity and demand. However, the current situation suggests the opposite; the wave of popularity of cryptocurrency is constantly growing. More and more people started using it and its benefits," shared Hans with us.
Entering the world of cryptocurrencies is often described as falling down a rabbit hole because we don't know how far it can go.
"The wave of popularity of cryptocurrency is constantly growing. More and more people started using it and its benefits."
Hans Stromblad
A unique way to find inspiration
Traditionally, we ask our interviewees whether there is such a book that they could advise future entrepreneurs. But Hans surprised us again and gave an utterly unusual answer, or better say, advice.
"To be honest, I am not the one who reads books. I like to listen to podcasts – they are my main source of information and inspiration. I mean, two kids, family, and running your own business don't let you have a lot of time to sit down and read." 
The 21st century offers us tremendous opportunities, even in the search for motivation and inspiration.
Advice for entrepreneurs
At the end of the interview, Hans showed himself a true leader. On the question 'what advice can you give to young entrepreneurs?', we got not a sincere answer but a real motivational speech from the Co-founder of Altpocket.
"Every business has a lot of aspects, so you have to be prepared to do everything. Even if you are a superstar in your technology or platform's technical side, you still have to deal with the marketing aspects, like PR, getting new clients, looking for funding and contacting investors, and so on. Be prepared that there will be ups and downs! You have to be good not only in one specific niche, but you also have to be multifunctional. If you are not ready to work in different spaces, don't go for it. But if you are ready that it will be tough, keep in mind that small success is a big step, and never forget about self-fulfillment of building something on your own." We wouldn't say better!
In addition to the above
Cryptocurrency is one of the immense innovations of the 21st century. It has come a long way since the invention of Bitcoin in 2008. From obvious speculation to an investment instrument – the digital money industry is thriving. The potential of cryptocurrency and startups in this industry is unprecedented. In 2020 we can see that the question has changed from 'Is there a future of cryptocurrency and crypto trading' to 'What scale will the cryptocurrency impact on our future?.'
Don't miss the best articles!
Subscribe to Blog Digest