The evolution and innovation in sports betting industry
The online sports betting industry is booming and is estimated to double from 2019 to 2025.. Unfortunately, not every industry and business area can boast of such growth.
One of the crucial factors behind this incredible growth has been technological innovation,which is rapidly shifting the industry from retail to online. Today the online sports betting industry offers new features and user-friendly services and applications that will assist in taking this business to the next level.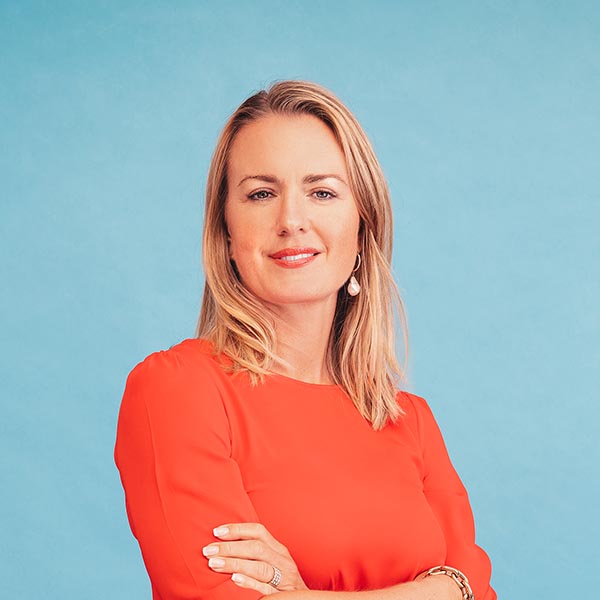 Innovation is not new to the sports betting industry – mobile apps for sports games, virtual reality, blockchain technology, have all helped the industry to grow into a multi-million dollar sector, providing the growth it needed over the past few decades.
We were lucky to conduct an interview and talk with the CEO of the scale-up tech provider Triggy – Martina Åkerlund. She told us about the company's main activities, what innovative technologies and services they offer to their customers and the reason for their company's success.
In our new article, you will learn about the essential aspects of launching a sports betting tech startup, being a successful female leader, and why now is the golden age for women in the sports business.
Orange Sputnik, as always, keeps its finger on the pulse of interesting new products and startups!
What is Triggy?
"Triggy is an innovative sports tech provider," Martina shared with us her determination of the company and its activity.
We, in turn, visited the company's website and learned the following: "Triggy is a sports tech company building a unique personalization engine on the market. Our state-of-the-art products and features makes it possible for sports betting operators, sports franchises and media companies to acquire, engage and re-target players through advanced, personalized notifications, alerts, and NextBets".
We also discovered that Triggy provides several unique personalization solutions and tools:
TRIGGY Custom SaaS Integration – A custom integration with endless possibilities to provide bettors the most engaging and personalized user experience.
TRIGGY Live Score AppTM – standalone white label app enables sportsbooks to acquire customers and enter pre-regulated markets efficiently.
TRIGGY Plug-InTM Widgets – Built on top of the Triggy Engine the smart widgets make the best use of the optimized data. Easy to embed into any platform with no maintenance.
What role plays business connections when it goes to funding?
Having learned about the main direction of the company's activity, we moved on to one of the main aspects of launching a startup – financing and attracting investments. We asked Martina how they solved this issue.
"We got our first funding thanks to the references and contacts of our founders in the betting and gaming industry," stated the CEO of Triggy and added another essential detail. "Our lead investor is our first client and we have built our initial funding thanks to the business network of our founders."
Networking is a personal skill that is important for business people, especially when it comes to the business environment of startups and entrepreneurs. If you are good at communicating and presenting yourself and your business, you can build solid and lasting relationships that will help you not only get to know other entrepreneurs and company leaders but help you find investors for your startup.
"Networking is an investment in your business. It takes time and, when done correctly, can yield great results for years to come."
Diane Helbig
Advantages of a remote development team
After talking about financing and the possibilities of finding investors, Orange Sputnik, as a worldwide software engineering service company and proven staffing provider, became curious to learn more about the development of Triggy's technology and whom they entrusted with creating the service and application.
"An external team of developers has built the very first version of the product," stated Martina and shared with us some additional information. "Initially we have used the help of a consultancy company. However, after one year of partnership, we employed our in-house development team, who keeps on working on the technology. This was to develop our Triggy engine, which is our core, stable and the way we want it together with improving our products. We are now in a phase where we are looking at an external tech team to get the advantages of scalability and flexibility."
Outsourcing software development is not a rare phenomenon today but a popular service. As a result, companies around the world are turning to third-party suppliers. Why? To quickly resolve fundamental issues, such as improving pace of development, and reduce the burden on in-house staff.
Still, thinking about whether to use the services of remote developers? If this works for most Fortune 500 companies, it will most likely work for you as well.
The well-thought-out business strategy
"No company will stay in business long without clients or customers."
Unknown
According to business experts, a business strategy and model is critical for every enterprise, whether it's a startup, a small organization, or a large company with thousands of employees. After discussing the funding and technology development aspect, we asked Martina to share a few facts about their business strategy and client acquisition.
"It's a B2B2C business – our customers are sportsbook operators, affiliates, sports franchises, media companies or sports betting tech providers," stated the CEO of Triggy. "We find them through our co-founders' business networks and strategic partnerships. And as I said before, our co-founders have great experience in the gaming industry, which helped us create a community around Triggy," Martina stressed the importance of having business contacts and networking.
Of course, the business network is of great, if not fundamental, importance, but no business can do without a well-thought-out marketing strategy. Martina shared her thoughts with us in this regard. "Of course, business networks and partnerships are not the only source we use to find our potential clients," noticed our interviewee.
She continued and shared with our audience some important marketing sources they use for scaling up Triggy. "From the marketing side, we benefit from PR and Linkedin. Also, before COVID-19 and the pandemic, we've attended industry events, both to market ourselves but also keeping up to date in the industry trends and potential competitors. Altogether it's our marketing strategy," stated the CEO of Triggy.
As for the geography of Triggys' clients, Martina noted that their clients are located in Europe, Asia and LatAM. At the moment, however, the company is focused on clients in the United States as sports betting is being regulated state by state.
Adaptation beyond survival
John F. Kennedy once noted a fascinating fact – the word "crisis" in Chinese consists of two characters: "danger" and "opportunity." He may not have been precise about linguistics, but his opinion reflects the reality quite well: a crisis is a choice. We moved on to the next question and asked Martina why now is the perfect time for their company to exist and bring its technology to the market.
"It's not often that your company has to go through a pandemic and economic crisis," started our interviewee and next shared with us thoughts as a very experienced leader. "Almost every company can survive in good times. But when you go through hard times, it's crucial to think and focus on what is important for your enterprise to persevere, and adjust your innovation capability and flexibility to the new business landscape."
The CEO of Triggy emphasized the following: "Most companies, regardless of the situation but especially currently, that haven't adjusted or refined their business model and haven't strived to be innovative, won't exist long in such specific conditions as we have on the market at the moment."
The world has survived COVID-19. However, businesses are still facing the consequences of the pandemic and learning to survive and sustain during this crisis. So, we wondered how Triggy is going through the situation and what Martina thinks about it.
"Compared to many, we are moving our positions forward," stated our interviewee and shared with us their achievements. "For example, we have expanded our team from 6 to 17 last year, and that's not the only rate of our capability to adjust to the new reality." She clarified: "We believe in our products. If you have a good idea and a great team, you will find ways to grow and move forward in these challenging and inspiring times."
According to a Gartner study, businesses that have accelerated digital investments and embrace innovation will recover faster than those that have not invested. Moreover, 2021-2022 will mark the race for digital technology. As a result, companies that maintain momentum will become leading players in the market.
"We believe in our products."
Martina Åkerlund
The team that turns the idea into reality
How to put your startup to a level where competitors cannot reach it, even in terms of revolutionary innovations? That's right, hire a team of motivated experts who are ready to create a breakthrough product and, most importantly, contribute to your company's success.
Moving from the most ambitious aspects of startup development to the details, we, of course, asked Martina about Triggy's team and what sets them apart from others in her opinion.
"We have 17 people constantly working on Triggy. Everyone in our team is very competent and strives to contribute to what's best for our company and especially for our customers. It is an amazing team to be part of," proudly stated Martina and highlighted the customer focus of their startup.
Of course, the team brings the founder's idea to life, thus playing a decisive role in making your vision a reality. How quickly you achieve success and a stable position in the market depends on the quality and reliability of the team – its knowledge, experience, skills, competence, attitude towards clients, and abilities.
Genuine metrics of success
In 2021, which still looks pretty uncertain, companies must set measurable yet achievable goals: metrics that apply to current reality. So today, it's essential to focus on the essence, prioritizing people, customers, and employees in a symbiosis that produces the best results and benefits.
According to our interviewee for Triggy, consumer demand is a monumental indicator of success. "The demand for our product confirms that our customers are satisfied with the performance of the technology we provide," stated the CEO of Triggy and added the following. "However, as it's new products we constantly try to improve them and work with customer insights, KPIs and innovation ."
It's no secret that a company's success depends on customer experience. As we tackle the global economic recession due to the pandemic, the way you interact with your customers is more important than ever before. Today, customer relationships are the key ingredients on which your company's success depends.
Martina confirmed the rationality of our thoughts and shared her opinion on this matter. "First of all, we are committed to active cooperation with customers. Our goal is to meet the expectations and constantly improve our technology to keep its relevance. This is possible thanks to the feedback and deep cooperation with customers together with the growth ways of working of our team," stated the CEO of Triggy.
"The demand for our product confirms that our customers are satisfied with the performance of the technology we provide."
Martina Åkerlund
Expansion plans
While business experts identify different stages in the business lifecycle, one fact remains authentic and consistent across any business model: After the startup phase, but before the company reaches full maturity, there is a phase of growth and expansion.
Of course, all stages of business formation have unique challenges and opportunities, but it is the "growth" phase that determines the true success of the enterprise.
As for Triggy's growth, Martina already had a ready answer to our question about the company's plans for the future. According to her, the plans to expand in every sense – as team, geography of clients, sports and innovative technology. "We are focused on expansion in the US – we are already signing some great clients there with more to come," shared our interviewee with us. "Also, we are planning to expand with more sports." She specified: "We are LIVE with Soccer, American football and Basketball, but we plan to go live with Baseball and Ice hockey shortly and then look into Esports, Cricket, Tennis and Golf."
How do you know when your startup is ready to expand? Just two points – your company has relatively stable revenue streams and a significant customer base.
The first customer as the most significant benefit of being a part of the startup acceleration program
Although today in our blog, we are not talking about accelerators, having accidentally found out that Triggy was a participant in an accelerator program, we could not help but touch on this topic. And according to our interviewee, it turned out that the company received its first client thanks to the program.
"Yes, Triggy was a part of the acceleration program of Sportradar in the early stages," confirmed Martina and shared with us the story itself. "While attending the program, they got introduced to one of Sportradar's customers, who liked the product of Triggy and saw potential in it not only for the market itself but for their company, as well. Later on, they wanted to become our first customer and lead investor in the first round of funding," highlighted the CEO of Triggy.
Did you know that well-known companies like Airbnb, Dropbox, and Talkdesk share a common little-known feature? All of them at one time were participants in acceleration programs for startups. However, what usually goes unnoticed is that working in an accelerator provides not only the standard benefits such as mentoring and training among entrepreneurs but also the opportunity to find the first clients.
The only cloud in the sky
One of the critical aspects that we also decided to discuss with Martina is the risks and threats that can stand in the way of Triggy's path to success. Our interviewee sincerely shared her thoughts on this matter.
"Well, I would say for most entrepreneurs raising capital is always an aspect to worry about," stated Martina and continued with explaining her thought. "It can be quite challenging and a little bit tricky, especially when you are in a middle stage, like Triggy at the moment. That's the only cloud in the sky right now. You learn a lot talking to different investors and right now we are in many interesting discussions. I'm confident the sky will be blue again soon".
Attracting investments is the key to short-term/long-term business development; it is an indisputable fact. However, many companies that have entered a period of expansion and growth find it difficult to determine how to finance this growth. The choice of the path will determine your startup's future life and success – will you choose to take a loan or use your business as equity.
How to be a woman in a man's world?
Women continue to gain ground in one of the most gender-one-sided arenas in the world. Yet, despite all the advances made by women, the sports betting industry is still in its infancy in some respects. Or is it just prejudice? So we decided to find out the opinion of our interviewee.
"After 20 years in banking and finance, I decided to change my line of business and took over as CEO of Triggy. I wanted to master a new business area that was very exciting for me," Martina explained why she decided to change the direction of her career.
She continued and shared with us a valuable insight: "I think we all improve our skills, competence, and self-expression while working in a diversified company. By that, I mean working in a mixed team with men and women, people of different nationalities, ages and experience."
If not the Grand Canyon, there is room for changes in one of the most gender-one-sided arenas in business. But it can be argued that, in a sense, this is also a golden age for women in the sports betting business. So, what does the CEO of Triggy think of this? "I love to be a woman surrounded by all these competent and experienced guys. But also they have recruited and chosen me to contribute with my experience and knowledge," proudly noticed Martina. "My mission is to make Triggy flourish. That's why I am here and doing my best."
Finishing the conversation, she added a very inspirational and motivational thought: "I would be happy to inspire more women to come to the sports betting industry. It's a growing business. Also, it's an industry with a lot of money. There are so many possibilities for upgrading your career and experience."
"My mission is to make Triggy flourish. That's why I am here and doing my best."
Martina Åkerlund
"Say yes – then learn how to do it later!"
At the end of the interview, having received an enormous dose of motivation from our interviewee, we decided to ask Martina who inspires her as a leader and a woman.
"Richard Branson is a cool guy," Martina noted the world-famous entrepreneur. "He has a famous quote: "If somebody offers you an amazing opportunity, but you are not sure you can do it, say yes – then learn how to do it later!" It's my motto," shared the CEO of Triggy with us.
"Another inspiration for me is Diane von Furstenberg," said Martina and explained her choice. "I love her clothes and designs. But she is also a very inspirational woman. She has built an amazing business and she wants every woman to be the best versions of themselves and follow their dreams."
We have entered an unprecedented era of the digital revolution. As a result, the world's leading business leaders are more visible and accessible to the public than ever before. In addition, social interest in entrepreneurship, startups, and company management has reached record highs, thanks to social media and Silicon Valley.
Advice to young entrepreneurs
Traditionally, the last stop of our interview was a request to give a little advice to young entrepreneurs. Martina, in turn, provided not just advice but rather a motivational speech full of her outstanding leadership and life experience.
"Try to surround yourself with people who inspire, support, and guide you. Sometimes you are lucky to have such people at work, your colleagues, teammates, executives. But if not, try to find them in your personal life, among friends and family. I guess that's my biggest asset, having colleagues and friends who believe in me," Martina shared with our audience.
I guess that's my biggest asset, having colleagues and friends who believe in me."
Martina Åkerlund
Don't miss the best articles!
Subscribe to Blog Digest