Can innovative technology and the latest advances make sports betting more accessible and easier for users?
In 2020 the global gambling market reached over $104 billion. No doubts, such growth is genuinely incredible for any industry. In particular, the sports betting industry has been flourishing in the recent decade.
One of the most significant factors driving such monumental growth of the sports betting and gambling industry was technological innovations and advancements. Even today, they keep providing revolutionary tools which are taking sports betting to the next level.
Sports betting will never be the same due to the digital age started. Since technology and innovations entered the industry and sports betting platforms appeared, many things have changed and significantly improved, making gambling or sports betting, in particular, more accessible, faster, and easier to use.
Today, anyone can bet on sports events with just a few clicks – open a bookie website on your device and participate in, for example, live betting.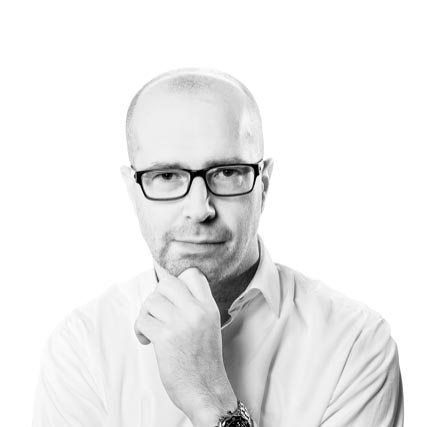 The multifunctionality of sports betting websites and apps is what attracts the modern user. In this regard, the industry has to continually evolve, develop and offer bettors innovative technologies, for example, sports betting aggregation platforms.
To learn more about current technology advancements in sports betting, the Oddsium aggregation platform, what benefits it offers to its users, and how to launch a startup in this industry, we talked with Krister Malm, 49-year-old Co-founder of Oddsium startup. As always, Orange Sputnik is in touch! Place your bets!
What is Oddsium?
According to our interviewee and the companies' website, "Oddsium is a revolutionary sports betting aggregator that will forever change your view of how simple and fun betting should really be."
To learn more about the Oddsium platform and technology and what benefits it offers to the betters and bookmakers, we asked Krister to give us a broader explanation of what they have developed.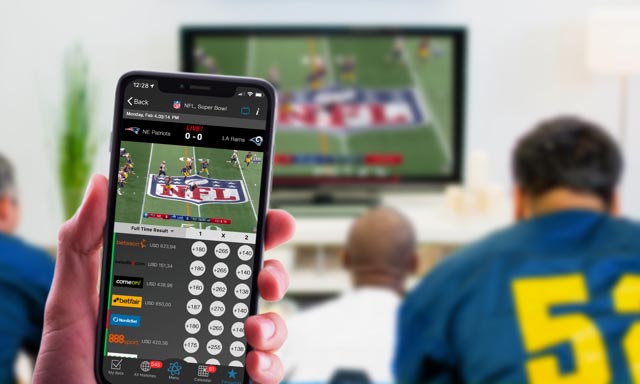 "The main idea is to become a one-stop-shop for the end-user in sports betting. What does that actually mean? We integrate with every bookmaker that is available in a given geographical market. We do the total integration – you can log in with your existing account where you have with different operators, either you can create a new one with just one touch: you don't have to make a registration, because the application does it for you. That means that you never have to leave the Oddsium environment," stated Krister and continued his speech about platforms' benefits.
"We are also integrated with a lot of statistics and offer live streaming, as well as other additional features, that makes the application a unique proposition. There is no one platform globally, which offers the same," noticed the Co-founder of Oddsium.
A matter of time
"Any time is a good time to start a company."
Ron Conway, Noted Startup Investor, SV Angel
Moving to the second question of our interview, we asked Krister about their journey from idea to fulfillment, in other words, how it all started. The following story, once again, confirmed that innovation is primarily a matter of time. "The idea came to my mind already back in 2008, but I launched the company only in 2012. Now we have a very advanced and innovative platform that, I can easily say, 5-6 years ahead of anyone else who tried to do something similar," stated the Co-founder of Oddsium and explained their incomparable advantage over competitors, in particular, and what is their value to the industry as a whole.
"The benefit of what we do is that we don't just offer a perfect experience for the end-users, but we offer an excellent channel for acquisition and retention for the bookmakers, as well. So it's a win-win type of the solution that we offer for the entire industry."
"Oddsium is a win-win type of the solution that we offer for the entire industry."
Krister Malm
The first step to a successful startup is the hardest
After discussing the critical idea and benefits of the Oddsium platform, we asked Krister why he chose sports betting as the primary direction. "My background is initially in computer gaming," said Krister. "However, eventually, I've started to work in the sports betting industry. The first thing that I've noticed is that everything was so much behind in terms of user experience. At this point, I've started to study how other industries solved this particular problem. I saw a typical trend in the app industry towards aggregation. The apps started to aggregate different types of services, whether it was looking for prices or hotels. In the end, I realized that only a few industries were as well suited for aggregation as the online sports betting industry," stated the Co-founder of Oddsium.
There's no right way to launch a startup. No matter if you want to start a small company or want to be the next Facebook or Google, you have to take the first step.
After a few seconds, Krister continued his story. "I've started to look at the affiliate products and how they contribute to the online gaming market, as they are critical marketing channels. So I thought, why not create an affiliate product that delivers an excellent marketing channel and efficient converting channel to the bookmakers."
For entrepreneurs, ideas that are deemed impossible are often the only ones worth pursuing.
A winning combination
Despite the apparent pros of the Odssium platform and the growing interest in aggregation technology among users and bookmakers, we still asked Krister to share with our audience their secret of success. The Co-founder of Oddsium emphasized the value of their service, what particular problems it can solve for users, and its uniqueness. "I think it's a combination of understanding both end-consumers' needs and easy access to all the features you need like stats, live streams. In particular, I mean simple interface, navigation, lack of need to learn how different bookmakers act and how to find different games, the possibility to store your favorites like teams, leagues, games, lack of registration process. Our proposition is unique, and we don't have any direct competitors to what our application and software offers to the users."
The sports betting and gambling industry has undergone significant changes within the last years. Online betting keeps advancing rapidly, and innovative technologies have played their role, making gambling fun, easily accessible, and profitable for all sides.
"Our proposition is unique, and we don't have any direct competitors to what our application and software offers to the users."
Krister Malm
The stakes are doubled or unusual way to startup funding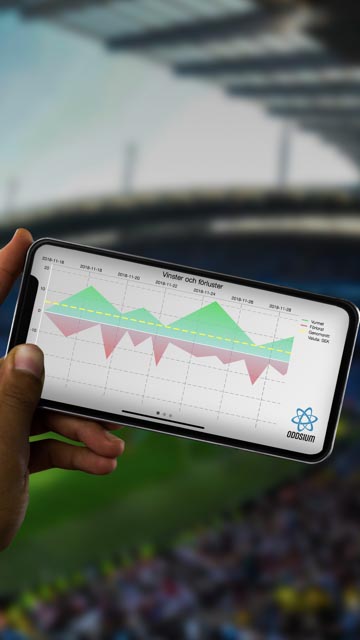 From Facebook to Airbnb, fairytale stories of billion-dollar startups always draw the attention of young entrepreneurs. But even revolutionary ideas need a little help to get rolling. That's why the next question of our interview was how Oddsium got its first funding. "I've started with my own money," stated Krister.
After the first sentence, the story did not seem unusual to us, but we should not forget that the first impression can be deceiving. "But actually, I was fortunate to run into a business angel in Stockholm. We met by coincidence; actually, it started as a small-talk in a hotel lobby. He was looking for a new interesting project. One week later, he's invested and made some introductions to, let's say, additional co-investors. After two weeks, we already had ten small investors who provided us with the seed capital to get going."
A lack of investments is one of the primary reasons startups fizzle within the first few years. To succeed, you need to learn the ins and outs of acquiring funding and promoting your company, such as preparing a good pitch. We turned to the opinion of our interviewee.
"The key point is to have a clear idea," stated Krister. "It doesn't have to be a revolutionary product/service, but it has to be something different from what already exists. The most important thing from my point of view is to make it clear for investors how you can monetize your idea. Because ultimately investors are always looking for the return of investments."
In-house team or remote developers, or both?
Orange Sputnik is a worldwide software engineering service company and proven staffing provider, so obviously, we were interested in how Oddsium has developed its software and technology. To create a complete picture of the Oddsium platform and technology, we asked Krister about the development and his thoughts on hiring remote staff. "We used some external consultancy," started Krister and gave a broader explanation of their development process. "One of the Co-founders was initially acting as CTO, so he developed the initial platform and architecture based on the generic criteria we had. Later, we built the software with the internal team and hired some external experts for other development parts. To develop, as we say 'working prototype,' we used our in-house team and hired remote developers."

The benefits of Oddsium business model
Startups are typically born out of innovative ideas. However, even the most excellent idea needs proper execution. After Krister gave us a broad vision of their activity, we came to the next startup development aspect: the Oddsium business model.
"We have both B2C (our brand and our customers) and B2B," stated our interviewee and shared with us the next. "We can rebrand the Oddsium product to any media partner that has a lot of sports content and that is already taking a lot of ads from bookmakers or might have streamed live for sports content. We can do a combination of those things. We also have a lot of data insights that we are selling to analysts as well as other partners."
Organic growth vs. marketing
"What do you need to start a business? Three simple things: know your product better than anyone, know your customer, and have a burning desire to succeed."
Dave Thomas, founder of Wendy's
Of course, we became interested in what strategy of finding clients the company chose for itself. Krister's response surprised us and confirmed that product quality and word of mouth are the best customer sources. "We did a concise marketing activity back in 2018, and that generated a number of customers. But since then, our real growth was 100% organic. It was an interesting and unusual growth path, but I think it also underlined our product's strength. It is appealing to people that are betting on sports."
Organic growth happens naturally when your startup is successful and builds on its capabilities and resources: excellent customer experience and qualitative/valuable product.
What about the team?
Most business experts emphasize three key factors: team, product, and customers when it goes about startup development. After talking about customers, the business model, and what they offer to clients, we decided to ask Krister about his team and company structure. "We have three co-founders. I am the main Co-founder; others are involved in technology and finance. But the idea and running the company was always done primarily by me," stated Krister and continued his speech. "We are about 18-20 people in total at the moment. Oddsium is growing, and recently we have established an office in the US. I can say that we are still a small company, but by the end of next year, I think we are going to double the team."
"The secret to successful hiring is this: look for the people who want to change the world."
Marc Benioff
The magic formula of startups' success
Moving on from main business aspects to broader factors, we asked Krister about their plans for the next year and current success metrics. His answer once again confirmed that there's no shortcut to success, and there's no magic formula for successful startup development. "At the moment, growth and geographical expansion is our main interest and success measure," answered our interviewee and later explained their position in more detail. "It means getting more customers and working in more geographical areas because right now we are only licensed in several US states. The aim for the next year is to cover the whole US sports betting market and of course to expand in more countries." In the end, he added: "In the long-term, it's of course to get profitability, but we are not focused on it yet."
Having a proper strategy is essential to achieving sustainable long-term startup growth. Without having a plan for every business goal, you will undoubtedly fail.
Something new, something unique, something innovative
After a conversation about plans, we came to the question about traction and what keeps Krister motivated to continue developing the Oddsium platform. "I would say that the most exciting thing is the international interest in what we do," stated our interviewee. "We are still a relatively small company. But we gathered a lot of attention within the industry. We contacted many bookmakers, and all of them wanted to be on our platform."
The emergence of innovative technology has not bypassed the sports betting industry either. Technological advances have created the need for bookmakers to adapt to innovations as well.
After explaining the main reason, Krister continued and explained his vision: "And of course there is a general interest from investors and social media. And I think the primary reason for that is we are doing something truly different, and no one has done it before. Even though the COVID-19 situation hit us badly, when all the sports leagues were closed, we still could see substantial growth and interest in our product." According to experts, by creating sustainable business traction, young startups and companies can attract potential investors and gain a competitive edge in their industry.
"Pursue traction and product development in parallel, and spend equal time on both."
Gabriel Weinberg
Regulatory aspects or what threats can occur for Oddsium in the future
The sports betting industry is highly regulated and equally nuanced, which leads to a different set of challenges and opportunities for all the market-players. As part of the question about risks and threats, we asked Krister about their concerns. "As I already mentioned, we are a technological company, but we are also an affiliate, and in this sense, we are a marketing channel that is being paid by the bookmakers when we deliver traffic," emphasized Krister and explained the current situation in the following sentences.
"What we have seen in some parts of the world is that when a given market is regulated legally by the government, they are not aware of all the different channels that are effective in this industry. When the bookmakers (operators) are taxed, they are looking at what they can do to ensure sufficient profitability. What I would like to bring in the regulatory negotiations is to make regulatory authorities understand that there is a vital affiliate marketing channel," stated Krister with confidence. "The biggest threat for us is that we, as a channel, are overlooked."
Inspiration and motivation
One of the last personal questions we usually ask our interviewee is about executives who inspire them to keep pushing and moving forward. "From my perspective, the biggest inspiration for the technology industry was Steve Jobs. He had a very unique and interesting approach to how to run a business in general. And he was the one who showed that even if the things get tough, you still have to believe in what you do."
If you aim to succeed in startup development, always remember that you need great ideas and funding, as much as creativity, structure, and not the last, motivation.
Advice from personal experience
"Always deliver more than expected."
Larry Page, the Co-founder of Google
Our interview's one last stop became another personal question or, better to say, our request to share his experience with our audience and community of entrepreneurs and startup founders. "What I have learned through my entrepreneurs' path is that you always have to raise at least twice more capital than you think you need. Do keep in mind that things will take longer than you expected, a lot longer," the Co-founder of Oddsium shared with us his valuable and essential life observation.
After listening to Krister's unusual answer, we had another last question. We asked the Co-founder of Oddsium if he thinks that young entrepreneurs should always invest their own money. "You can invest personal money differently," said Krister. "But it's always a good sign for investors. It's not a rule, but it shows to investors that you are ready to commit to your idea and take all risks," ended our interviewee.
The bet paid off
Innovation and technology have revolutionized many, if not all, industries, and the same goes for the gambling and sports betting industry. The online betting industry has not only taken advantage of innovative technologies. Still, it has fundamentally changed how online bookmakers, sports events, and statistics are now available as a convenient and straightforward app with extensive functionality, such as the Oddsium sports betting aggregator. Hyper multifunctional, easy to use, and successfully integrated are the main features that led Oddsium platform and technology to succeed in the world of online betting.
Don't miss the best articles!
Subscribe to Blog Digest