Improving healthcare on a global scale
The year is 2021, and healthcare startups are expanding exponentially with funding in the billions of dollars. Combined with innovative technologies, the boom of medical startups is more than expected in this decade. Decades of exponential progress in digital innovation have impacted various industries, including medical imaging.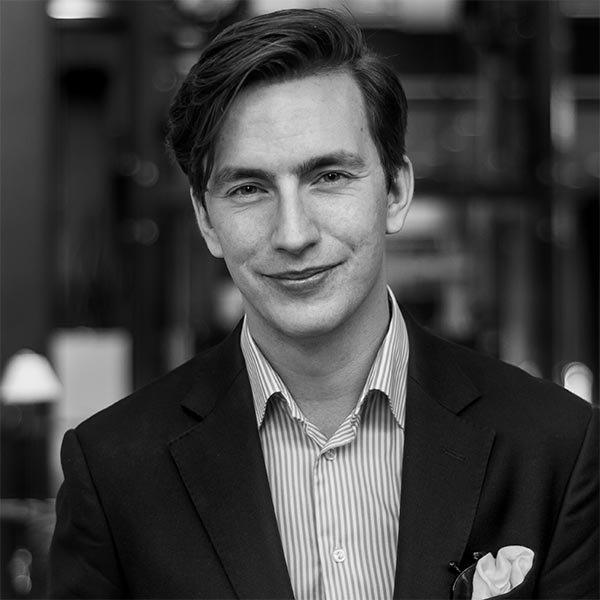 The capabilities of modern MRI systems (magnetic resonance imaging) are primarily made possible by advances in digital technology. Today, MRI plays a crucial role in biomedical research and clinical diagnostics.
What impact can such digital innovations have on the healthcare sector? To learn more about MRI simulations, the latest advances in software for medical imaging, and how to grow a startup in this field, we talked with Erik Jacobsson, 29-year-old CEO of Corsmed. As always, Orange Sputnik keeps you updated.
State of the art. What is Corsmed, and what impact they can have on modern healthcare?
"Corsmed is a company founded in 2017. But before that, we spent many years of research and development," stated Erik. "In the long-term perspective, Corsmed exists to improve healthcare on a global scale for everyone. There is a lot to do in healthcare; we focus on revolutionizing one of the cornerstones of modern healthcare, namely, MRI."
To explain why such technology is valuable, Corsmed CEO gave us a broader explanation of what they are developing. "We essentially built an MRI simulation platform and engine that can simulate everything that happens within the MRI scanner. Corsmed's technology is often referred to as "the flight simulator of MRI" and lets users practice and improve their skills in a safe setting. MRI is a manual and skill-based process; as such, we provide operators, students, and teachers with virtual MRI scanners for training, education, and research."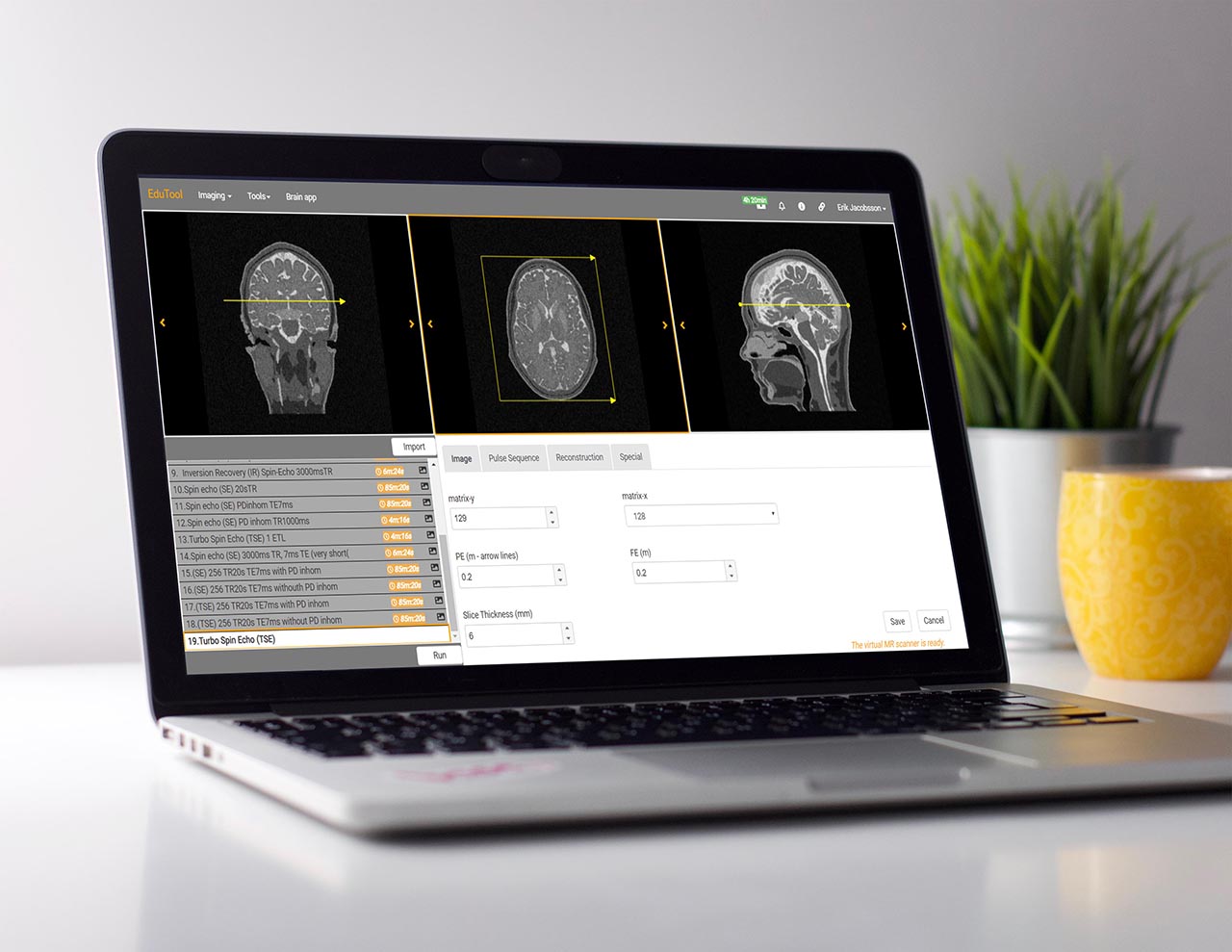 Corsmed MRI simulation platform
Personal intentions
After discussing the key idea, we, as usual, asked our interviewee a few personal questions and started with why Erik chose Corsmed and the healthcare sector. In short, I wanted to work with things that have a large positive impact on humanity. There were a few sectors and industries I wanted to work in, but specifically, I wanted to work in a healthcare company that is developing technology that can improve people's lives; ideally something niche but that can impact many people ."
Doing business-as-usual is no longer enough. Having a positive impact on society is a trend in every industry. "And this is the case with MRI. It is truly a cornerstone in modern healthcare. So if you can improve MRI, you at the same time can improve the whole healthcare sector. And this excites me the most. That is why I joined Corsmed."
"So if you can improve MRI, you at the same time can improve the whole healthcare sector."
Erik Jacobsson
The right approach for funding
Answering the question about how they found the first investors, Erik made us understand that it is crucial to look not just for money but for people who can contribute to your business and improve your product. "We knew early which specific investors we wanted to have 'on board'. We were looking for investors who can bring more to the table than just money. That is why we reached out to  specific investors we already knew and who we knew would be interested and valuable to the company."
When it goes about investments in a healthcare startup, there are many options for finding funding. It all depends on how much you need and what you want to get. If you already know people in the sector, take a more direct approach through your network. If not, then choose – pitches or crowdfunding.
"We were looking for investors who can bring to the table something more than just money."
Erik Jacobsson
Corsmed's geography of clients
According to experts, any startup's success largely depends on the audience. Besides, it would help if you considered how free is the niche you are trying to enter. In business, the absence of competitors is called the 'blue ocean'.
Of course, we asked Erik about their business's specifics – type and geography of clients, and if they are internationally or locally oriented."We offer a training platform for MRI, which makes practicing more available and scalable; in this, we aim for students and clinical staff. We have customers who reach out to us directly, but we are mainly focused on B2B and specific markets. Corsmed has covered most markets that are interesting to us. We have customers from North America, Europe, and Asia."
It's always time to improve the healthcare industry
From healthcare to education and even human rights, tech has the potential to drive social impact at scale. In this moment of global COVID-19 pandemic, growing economic insecurity, and an uprising against racial injustice, the need for scalable solutions is greater than ever.
Despite the evident social impact of the MRI platform and software that the company has developed, we still asked Erik for his opinion; why is now the best time for Corsmed to exist? "If you think of it like this, as I mentioned before, MRI is a cornerstone (foundational) technology in modern healthcare. Its importance is ever increasing within the sector. It is already used for many things, and it will be used even more in the future, as its functionality keeps on growing. Both improving the technology itself (the actual MRI scanner) and how people use it will be important for the future scalability of MRI and modern healthcare. The more efficient we can make MRI, the more patients we can diagnose and treat earlier."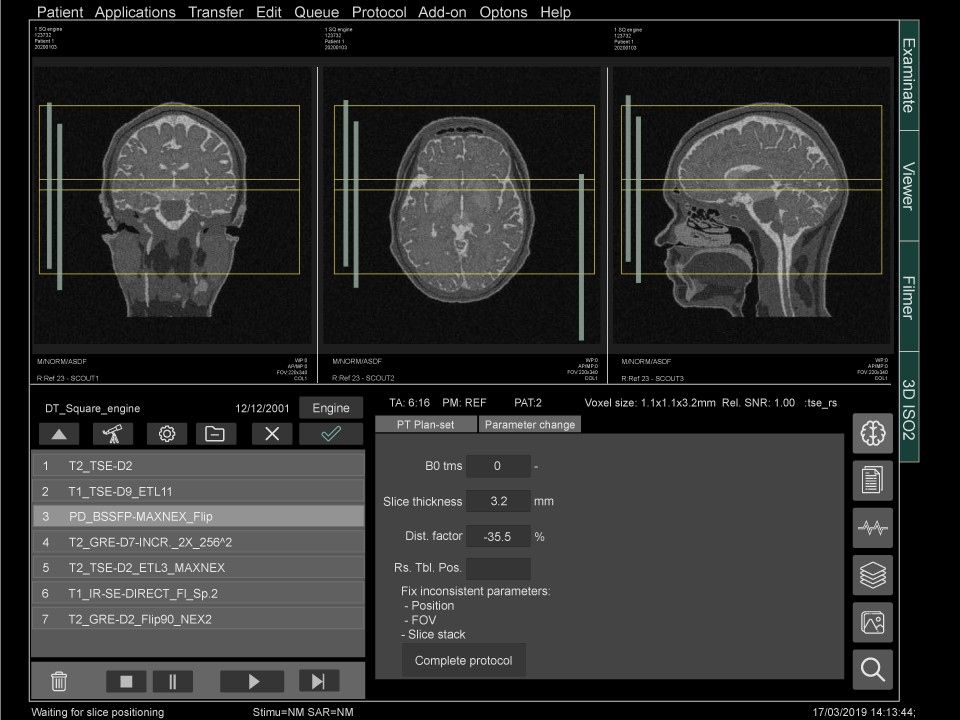 After a detailed and sincere answer, Erik added the following. "Our technology is based on years of research. It took us years to create the simulation engine and platform. We are now focusing on getting our products and solutions out to our users."
"The more efficient we can make MRI, the more patients we can diagnose and treat earlier."
Erik Jacobsson
Why hiring remote developers is the right choice even for healthcare startups?
As a worldwide software engineering service company and proven staffing provider, Orange Sputnik couldn't help but ask how Corsmed built its software? To give us a complete picture and insight into the MRI platform and software specifics, Erik explained Corsmed's position on the development and shared his thoughts on hiring remote programmers. "In our case, the MRI simulation technology is our core, and it would be extremely difficult, if not impossible, to get an outsourced help on this. It is a very niche research area, and there are very few people who have specific knowledge, skills, and backgrounds for it. Due to the complexity of the technology, we have built everything by ourselves." 
Despite the need to develop the bulk of the technology internally, Erik showed us they are interested in hiring remote developers and see this as a significant advantage in the future. "But there are a lot of other things in the software that we could outsource. You don't have to do everything by yourself. I think hiring remote programmers is a wise thing if you want to scale fast. So it's something that we will likely do when we go forward."
"I think hiring remote programmers is a wise thing if you want to scale fast."
Erik Jacobsson
The team is the key
It is always interesting for our young audience to know how to build a strong and dedicated team. We asked Erik's opinion as the CEO of Corsmed. He began by thanking his colleagues. "I am extremely grateful to work with the amazing team that we have in Corsmed. Everyone in the team is very competent and driven. We have a great mix of people with different backgrounds. I mean, building a company based on a complex technology is challenging, so you need a competent, highly educated, and skilled team, and I am lucky to work with such people." 
Believe it or not, but your team is the only thing that can make or break your business. So focus on hiring talented, mission-driven people (they exist!) who can help you build and scale your idea.
Customers as the measure of success
The success of Сorsmed speaks for itself – a large university as a first client, vast geography of customers. Is it a miracle, or is it just a clear strategy, dedication, and customer focus?
Every company has its metrics for measuring success, and they change depending on the current stage of the business. Erik Jacobsson – the CEO of Corsmed, shared with us their situation and present metrics. "Right now, we are improving and scaling our technology with customers – and that is everything for us. We are focused on one thing – building our technology and a wide range of products, services, and solutions for our customers. Our metrics at the moment relate to how many customers we have and how much they use our technology; this is the key metric for how valuable our software is."
Technological breakthroughs and high-profile clients
Continuing the conversation, we asked about the most exciting aspects that Erik noted for himself as the CEO of Corsmed, and he highlighted two directions –  technology and sales. "From the technology perspective, we have made many breakthroughs. We can create beneficial products and services based on the technology and research we have done. On the sales side of things – we already have many very high-profile customers. I think these are two things about the traction that make me the proudest."
Traction is proof of your concept and business idea. It isn't just about the evidence for investors, partners, or your team and co-founders, but also for you. It is validation that there is a real demand for your product or service. With Corsmed, it means that years of research and developing an MRI simulation platform can have a real social impact and save people's lives.
A challenge to find the right product-market-fit
Switching from the business's major aspects to the interview's motivational part, we asked Erik about Corsmed's first customer. The story that you will read further showed us the other side of the company. Years of research and product development can not replace essential things – client evaluation and a willingness to adapt the product following potential customers' needs.
"Our first customer was a large university in the Nordic region," stated Erik. "In the beginning, we weren't sure if we found the right product-market-fit. We reached out to many different customers that we thought might be interested in our technology and product. We tried not only to get them as our customers but also to get as much direct feedback and input on our products as possible. Getting direct customer feedback is the quickest way to get to product-market fit," said the CEO of Сorsmed with confidence in his voice.
To conclude this topic, Erik summed up and added the following. "It is common that your final product-market-fit differs greatly from what you have thought in the beginning. So in this, we tried to get as much input from as many customers as possible."
What can become a threat to an MRI simulation platform?
Almost by the end of the interview, we came to the traditional question about the threats. That's what we've heard from the CEO of Corsmed. "I think our company is in a very strong position right now. You need a lot of years of research and development to build something similar to our technology."
Later Erik shared with us that in their case, the threat may not be the market, competitors, and investments, but the product itself, or rather the difficulty finding the right talent to continue to scale it. "Because there are quite a few people who can build and develop something like this, it's tough to scale. The more niche, protected, and specific your case is, the more difficult it is to find the right people who can keep on going with you. I can't say it's a threat, but it's difficult to find the right people."
Grounded in science and regulated by the government, healthcare, and Medtech is a challenging sector. However, do not forget that business is a challenging game, and often, to succeed, you face many threats.
"I can't say it's a threat, but it's difficult to find the right people."
Erik Jacobsson
The book about 7 habits
One of the personal questions we often ask our interviewees during conversation is: what book they can recommend to young entrepreneurs? "The seven habits of highly effective people," by Steven Covey, was Erik's choice. "It truly nails what it means to be efficient in the long run and about focusing on the right things. It doesn't matter how fast you work if you work on the wrong things."
Advice to young entrepreneurs
Our last question to Erik can already be called classic, but no less important than the rest. We asked the CEO of Corsmed to advise young entrepreneurs who are just getting on the startup path. "Believe in yourself, and trust yourself that you can do it," said Erik and explained his idea in the following sentence. "Building companies and startups are very hard. It's a never-ending stream of difficult things you have to do. You have to make many tough decisions every day. You always have to believe that you can do it, and trust yourself that you will."
Things that matter
Some ideas resonate with the audience; others disappear without a trace, never having time to reveal their potential. "Be focused on things that matter. It's all too easy to be distracted by things that you think might be valuable but actually are not. If you are a very early startup, the only things that matter are developing your product and spending time with users and customers," said Erik when we asked him how to grow a successful business.
To sum up the above, here is the quote from Michael Seres. "Would Amazon build a new service without putting customers in the center? Would Tesla build a new electric car without asking clients what they were expecting? So why in 2021 in healthcare do we not even ask patients what they need?"
With Сorsmed, they haven't just asked; they spent years of research, developed a genuinely relevant product that we are sure will have a substantial social impact on the health sector and the quality of treatment and people's lives.
Don't miss the best articles!
Subscribe to Blog Digest