Can innovation and recent technological advances affect the democratization of the engineering industry and take prototype manufacturing to the next level?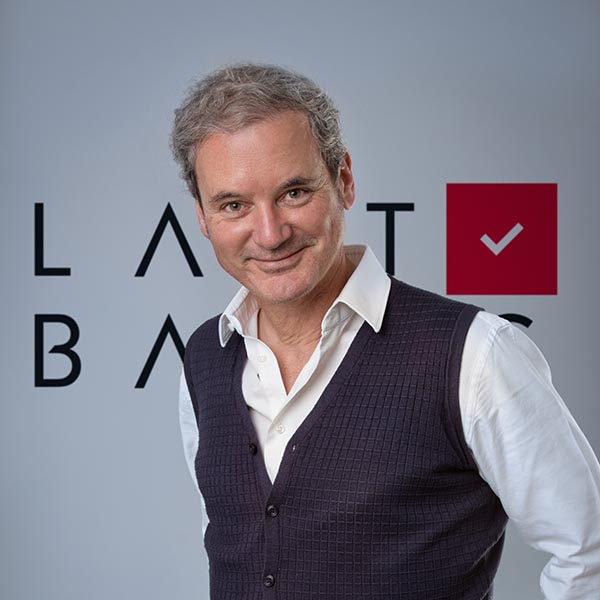 Innovation technology is not described as 'static.' There is no doubt that it moves faster than ever. We've seen incredible advances in consumer technology, business intelligence, machine learning, artificial intelligence, data science, and the internet of things, all of which are quickly shifting the engineering industry's landscape today and lead to a considerable expansion. This enormous growth has created new opportunities for fine-tuning many engineering processes like manufacturing prototypes and developing innovative tools.
We decided to dig deeper into the topic and talked to the Co-founder of the LastBasic startup – Luis O'Cleiry, who knows more about the impact of innovation on the engineering industry. During our interview, we discussed what LastBasic is, its activity, what service they offer to customers, and the significant aspects of the startup development, and how to democratize technology manufacturing for everyone. Orange Sputnik keeps you updated!
What is LastBasic?
"LastBasic is a product development marketplace," stated Luis. Then he shared with us the main idea of their business: "What we pretend to do with LastBasic is to disrupt traditional engineering consultancy and markets, and democratize technology for everyone."
After we got a brief description, we asked him to tell us more about the company's activities, and he gladly shared the main aspects of what their platform offers. "Anyone who has a technological idea can bring it to LastBasic. If it fits our requirements and manufacturing protocol, we can create a 3D functional prototype for the client."
We wondered what the benefits of the LastBasic service are? Luis answered with the following: "If you are an inventor and you have an idea, you take it to a traditional consultancy, and in the end, you are waiting months for the creation of your prototype. But what we offer is a whole new way of cooperation, a very non-traditional or, better to say, progressive way of doing things. Everything happens much faster as our platform automates the process, and the ownership remains in the hands of the inventor."
A good start is a key to success for a startup
"An entrepreneur is someone who conceives an idea, creates a path to success, does whatever it takes to succeed, and tries to dominate their market!"
Matthew Toren
A great startup begins with an idea, but it has to be put into practice. Do you agree? It is always interesting to know the startup's path from 0 to launch, so we asked Luis to share some details with our audience.
"My partner and the CEO of LastBasic Alejandro came up with the idea of creating a startup in this field," stated our interviewee and added the next. "He is an engineer himself, and he saw what the problem was in the market and found the best, as we think, a solution to democratize this industry. He was the one who contacted me and offered to work together, as I have a background in marketing, and for many years I was doing marketing and sales for different companies," noticed Luis.
Funding issues
To get more into the topic, we asked Luis about one of the most critical and probably challenging aspects of startup development – funding. Our interviewee highlighted several key points that they encountered while searching for investors.
"We created LastBasic in 2017. But for the first two years, we used our financial resources. That was how we started, but, from my own experience, I can say that it's more a rule than an exception for young startups," noticed Luis but later has revealed the reason for self-funding. "It's quite challenging to find investors in Spain, especially in such an early stage as we were at that moment," stated Luis and explained the critical issue. "The thing about Spanish investors is that they are not open to innovative startups with revolutionary products because they don't want to take risks. So we decided to use our own money first and to look for angel investors abroad, on the international markets."
Suppose you have a tech-based idea for your startup. In that case, you may have an easier time attracting attention from investors, but as more businesses work that angle, finding an investor is more challenging than ever.
Three questions you need to answer for a good startup pitch
Continuing the conversation about the aspects of funding and the difficulties of finding investors in the early stages of startup development, we decided to ask Luis's opinion on what he considers key to a good pitch. He shared with us some thoughtful advice. "Of course, a good pitch is a summary of everything," stated our interviewee. "But you have to start with a clear statement of what your company and product is about, what value it has on the market. We always started with three famous questions: why, how, and what," continued Luis and added the following. "Another important thing is the team, what experience they have, how we formed the team, and so on."
Great talents are the core of a successful team
We got curious about how LastBasic formed its team, what criteria they used to find and hire staff. "We have great talents within our team," stated Luis with confidence. "But what's most important is that it's greatly balanced; I mean, each of us have different skills and expertise," emphasized the Co-founder on the diversity factor.
Our interviewee continued his answer with the following statement: "When we just launched the company, Alejandro and I thought that finding the right talent is the key. We would rather take time to find that talent than hire anyone to get things done quickly. I think that's what helped us to achieve the success that we wanted."
According to well-known business experts, the five critical factors of startups' success are the idea, funding, team, business model, and timing. Having discussed the first three, we moved on to the fourth.
Business model, clients, and other key aspects of startup development
Continuing our interview, we asked the Co-founder of LastBasic about their business model and clients. "Currently, our business is 90% B2C and 10% B2B. But we, of course, want to grow more in the B2B sector," stated Luis and shared their current clients' geography list. "Our clients are mainly from the United States and Canada, United Kingdom, and Australia. But we also have customers from European countries like Italy, Spain, Germany, France, and others, and some clients from South Korea," boasted our interviewee.
No doubts, the geography of LastBasic clients seems impressive, which made us ask Luis another question, as we got interested in how they find their customers. "We are focused on organic growth," Luis surprised us and shared their primary marketing tools. "We are using SEO and Google Ads, social networks, inbound marketing."
If you are at the beginning of the journey and have not yet decided on a startup development strategy, do not forget about the key aspects that will allow you to develop in the long term – form a business model and determine customers' geography.
The online world's opportunities, or why is it now the best time to disrupt the engineering industry?
No industry is immune to innovations, and the engineering industry has always rightfully been considered a "high tech" space. If you continue to stick to the old, outdated ways of doing business, you will be left far behind in any industry or business. We asked Luis if he thinks that the timing is suitable for the engineering industry revolutionary changes.
"Right now is a perfect time for the engineering industry to come up with something disruptive, like what we have created, and what can completely change the market," announced our interviewee and continued with the following statement.
"I think because right now the online offers a lot more opportunities than the offline world, and this has nothing to do with the pandemic, it's just a natural evolution of technologies," said Luis and explained his position on this question. "I can see how many of our competitors that are traditional engineering consultancies have gone digital. But they are not capable of offering a unique and innovative way of doing things. They keep doing the same but already online, and that doesn't improve the customer experience."
"Right now is a perfect time for the engineering industry to come up with something disruptive, like what we have created and what can completely change the market. "
Luis O'Cleiry
A successful approach
What successes does LastBasic already boast? We asked Luis to share with us their main achievements over the past year, and he gladly gave us some insight facts. "Basically, I can say that we've achieved a lot. First of all, we've got a significant investment, which became an approval that our proposal and business model is attractive for certain investors," stated Luis and added other big wins of LastBasic.
"Also, I have to mention that we have optimized the client's journey, changed the marketing model, improved our strategy in organic positioning and our content marketing. This let us raise the number of clients and improve the quality of our leads," shared our interviewee with us.
But at the very end, Louis highlighted their most significant achievement: "We are almost done with the development of the platform, and we successfully defined all the operational aspects of product development."
Only 10 out of 100 startups are booming. Why? Often, failure is associated not with a lack of investment or a too simple idea but with the lack of a well-structured strategy, indicators of success, and a timely adjusted model. The LastBasic example shows how the right approach can achieve tremendous success.
What is the most significant benefit of the LastBasic platform, and why is it essential to create a valuable product with a social impact?
Traction is probably the most crucial aspect of launching a startup today. For the tech startup with revolutionary technology, like LastBasic, it is the measure of how well the business model is being accepted by its target market and what value their service can eventually bring to the industry and people's well-being. Luis sees the market reaction, demand, and interest in their platform and unique technology.
No doubts, tech startups have the potential to drive social impact at scale and build digital solutions to global issues. Luis's words confirmed our thoughts: "I have to say that the idea of democratizing the industry of technology development and engineering is our biggest traction to date." He noticed: "We think that everybody has the potential to contribute to the evolution of technology with their ideas."
Luis gave us a complete view of their position with an example: "It can be someone from the US or Ukraine or even a small village in Guatemala who has the idea how to improve, for example, the water irrigation system. You don't have to be an engineer or even have an educational background; that's the point and the biggest benefit of the LastBasic platform."
No. 1 threat to all startups
Identifying the risks is essential if you want to succeed well into the future. 57% of business experts identified the regulatory authorities as to the No. 1 threat to all types of businesses and startups. Of course, we asked our interviewee what he thinks about this since none of our interviews is complete without questioning the risks and threats to a startup's development.
To give us a complete understanding of the problem, Luis started with a background story about how their service generally works. "Our business model is based on the sharing economy," stated our interviewee. "We have a community of experts, like designers, engineers, and so on. These people register on the platform and are the ones who develop prototypes from scratch to 3D functional models."
He continued: "Our experts are contesting against each other. So the user (client) in the end selects the winner, I mean the expert who's going to work under his prototype. That's why we say that the inventor will always control the development process. The community of experts that we have is what I think is fundamental."
After explaining the process in detail, Luis got to the bottom of the problem. He shared his concerns with us: "There are certain regulations within the EU about sharing or collaborative economy business models. That can become a threat, but we don't know yet what exact regulations can take place. But I know that certain associations are lobbying against these regulations."
A growth to-do list
At the end of the conversation about the main aspects of their business, we asked Luis about the critical areas of development for LastBasic in the current year. Our interviewee identified several priority tasks for the company.
"Of course, we realize that 2021 is going to be challenging because we have to find a way to scale," started the Co-founder of LastBasic. "We are putting a lot of interest into finding EU-funding," he noticed. "We want to grow as a company, and also, right now, we are focused on finding other great talents and experts to join our team to speed up the platform development and prototype manufacturing. Another milestone for us is to make our platform 70-80% automated."
"When an entrepreneur takes an idea and turns it into a profitable business, it's a cause for celebration. But it's not enough to keep doing the same thing – continued success will depend on different and evolving strategies. To scale up and grow in a big way, business owners have to prioritize a growth to-do list."
Ed Sappin
How to find a balance between family and startup development?
The development of a startup is fraught with many different aspects, challenges, and obstacles that each entrepreneur will have to overcome, without exception. But one tight battle most entrepreneurs face – how do you find a balance between your business and your personal life? We've asked Luis's opinion.
"I think this is something very individual. I can't say that I am the kind of person who closes the laptop at 5 pm and goes home. So it's a matter of understanding each other and the respect of personal goals," stated our interviewee.
No magic
Instagram, Airbnb, and Uber are examples of successful startups. When thinking about their path to success, many imagine the fairytale about Cinderella. But is it?
Despite all the popularity of myths about overnight success, the reality is based not on magic but on 99% of hard work, teamwork, failure, perseverance, and 1% of luck.
The last point of the interview, as always, was the question of advice that Luis can give to aspiring entrepreneurs based on his experience. "We have a lot of young entrepreneurs who come to us with an idea, but also with a question: what next, I mean, how to get a patent, find investments, customers, and so on. Of course, in the future, we would like to offer them such service and help, and LastBasic will go beyond developing prototypes," shared our interviewee with us.
"However, what I want to advise is to stick to your dream no matter what. I've met a lot of entrepreneurs who dropped their idea just because they couldn't find investors. We came through many challenges, and we could refuse our idea, but we didn't; we kept fighting to get what we have today. So if you believe in your idea, keep pushing, don't listen to anyone else – find the way to get it done."
"Stick to your dream no matter what."
Luis O'Cleiry
Don't miss the best articles!
Subscribe to Blog Digest