Why can location intelligence platforms based on AI become a crucial tool for marketers in 2021?
The use of geolocation intelligence in marketing and sales has long been the holy grail for marketers seeking to meet all the needs and demands of customers.
Today, marketers are actively using the data obtained from geolocation intelligence to solve various problems related directly to finding, attracting, and activating potential customers in the right place. However, it is not easy to structure, organize and integrate the data into marketing tactics.
Luckily, the adoption of innovative artificial intelligence and machine learning technology in geo-marketing helps marketers improve and scale their location intelligence efforts in 2021.
Combining the technology of location intelligence and AI can create highly complex models or simulations and algorithms to implement big data technologies with a high level of precision in marketing strategy. As a result, algorithms enable effective decisions.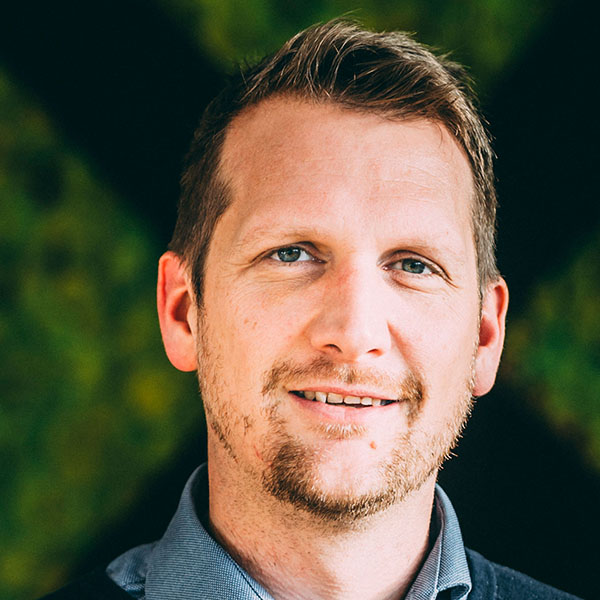 This synergy between AI and location intelligence enables business leaders to drive strategic initiatives such as market growth, customer engagement, asset tracking, store location, and risk mitigation, among others.
We've talked to 39-years old Dieter Debels – the Co-founder of RetailSonar, who knows everything about location intelligence and AI, and how to develop a startup in this field. Let's find out more about how their technology works, what benefits large retailers can get, and also more details about how to launch a successful company. As always, useful advice for young entrepreneurs awaits you at the end of the article.
What is RetailSonar?
"A revolutionary, user-friendly & powerful platform that makes risky investments, endless discussions, long research projects, and sub-optimal location choices a thing of the past," said on the company's website.
Of course, we asked our interviewee how he represents the activities of RetailSonar. "We help large retail and service organizations to make a better location-decision in terms of sales and marketing. Retailers use the platform for making simulations and identify opportunities for their companies based on location intelligence data and artificial intelligence technology."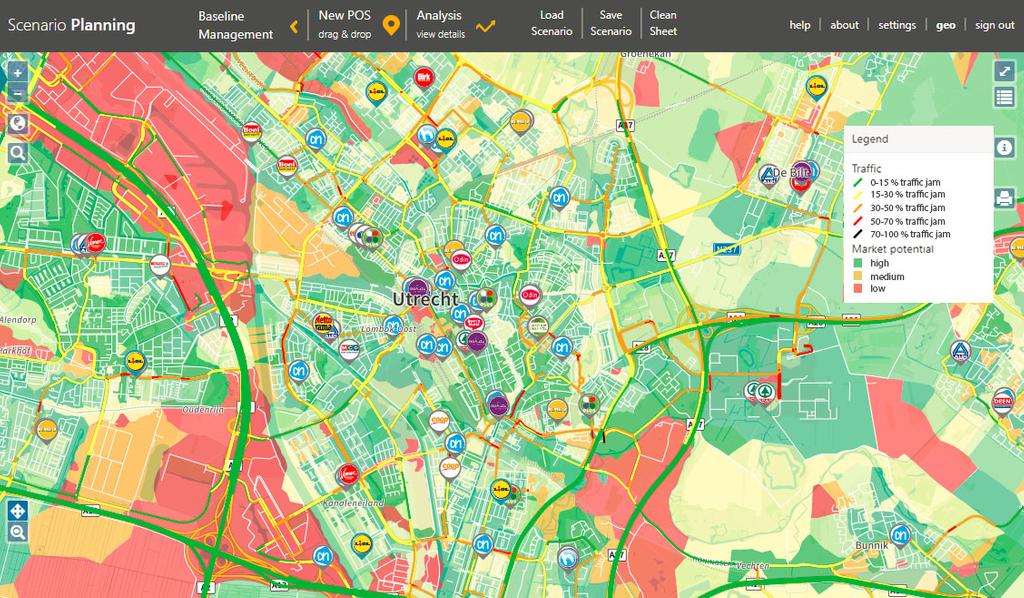 Geo-marketing solutions for customers
To better understand the RetailSonar platform and technology's specifics, we asked our interviewee what the company offers to the customers. According to Dieter, they provide to the customers three different solutions in terms of marketing and sales.
location planning, for example, where should stores be located to get max coverage with min costs;
location performance – what can make a store better according to data and what a retailer should do to make a store grow towards its theoretical potential;
local marketing – how the stores should do the local marketing to get the right customers in their attachment area.
"All our solutions are based on data and technology," noticed Dieter. "We have developed a unique geo-marketing platform with predictive models based on AI that is capable of making predictions for all the solutions that we offer to our customers."
A journey from idea to success
AI can become significant and possibly one of the most critical components of any business strategy when making real-time decisions. Incorporating it into location intelligence allows a company to identify and satisfy its core business needs in real-time.
After a brief introduction to the core of the company's activity, Dieter also shared how it all started. "I started this business ten years ago," began the Co-founder of RetailSonar. "At that time, I noticed that many retailers were in full expansion mode (opening new stores), but they didn't have data to support them in making the right decisions. I have a background, a Ph.D. in Artificial Intelligence, and already at that moment, I've had an experience in location problems, not for big retailers, but supply chain purposes. I felt that there was some data available to work on and thanks to AI to leverage towards better solutions."
Mostly always, the story about the first customer is unique. Still, RetailSonar became an exception in many ways, as he got his first paying customer even before launching the company, who helped him improve the technology and prove his concept. "I have found a crazy first customer, who wanted to become a part of this project," remembered Dieter. "It was a small supermarket chain at that moment. And we succeeded, and thanks to our first customer, we have built a great AI model with 95% predictive accuracy. That's how we proved the concept, and what I had on my mind was delivered. From this point, we started and launched the company."
"Business has only two functions – marketing and innovation."
Milan Kundera
What are the specifics of the RetailSonar platform?
Location analytics offer tremendous opportunities and significant potential for retailers in the long term. The era of scientific retail is dawning – leveraging big data and location analytics for "working" business solutions. Using location-based data for your retail chain, you can determine each store's performance and find "empty" costs.
We asked Dieter to explain how the RetailSonar platform works. "Our platform is a decision platform; it's not just a small tool," started the Co-founder of RetailSonar. "Every new customer has to upload sales data on the platform on the aggregate level. We connect this information with the market data gathered by ourselves through smart data capturing from open sources. When all the data is collected, we build an artificial intelligence model for the particular case. Since this moment, our customers can make simulations based on the AI model we created specifically for their organization."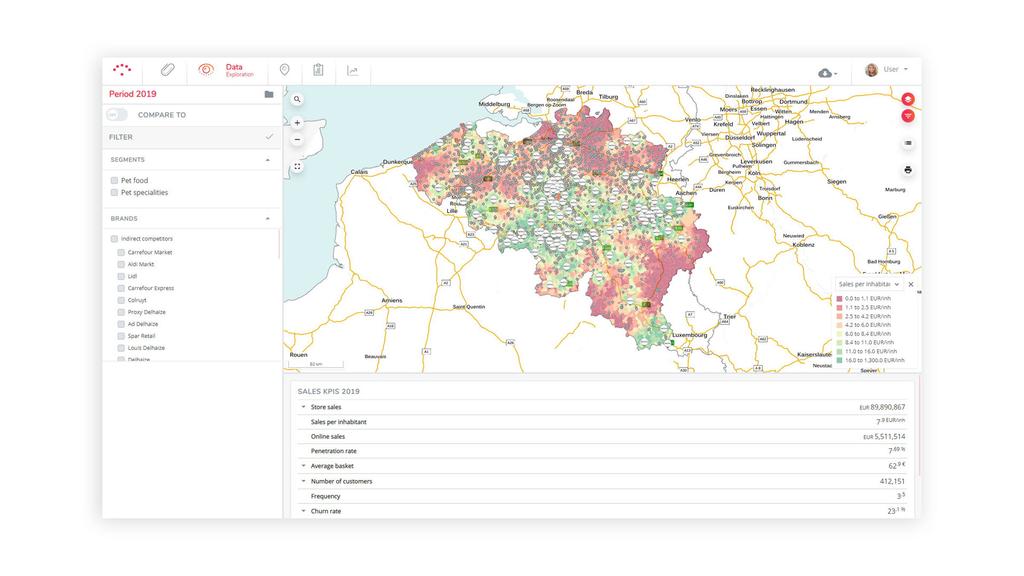 But what about the relevance of the data and the AI model? Dieter gave us a detailed answer. "We do the maintenance on all the data every year. RetailSonar guarantees that our AI technology is refined from time to time because customers' behavior is changing. The model should follow and adjust to the new paradigm," explained the Co-founder of the startup.
Hiring remote developers from Europe
Being a software provider working from Ukraine for more than eight years, we asked how RetailSonar created their platform and software, and Dieter gladly shared it.
"In the beginning, it was a simple desktop tool which I developed by myself," stated our interviewee. "Once we decided to grow, we hired some Eastern European remote developers. At the moment, we already have an in-house team in Belgium which consists of 5 developers, but we still have 2-3 remote developers from Eastern Europe."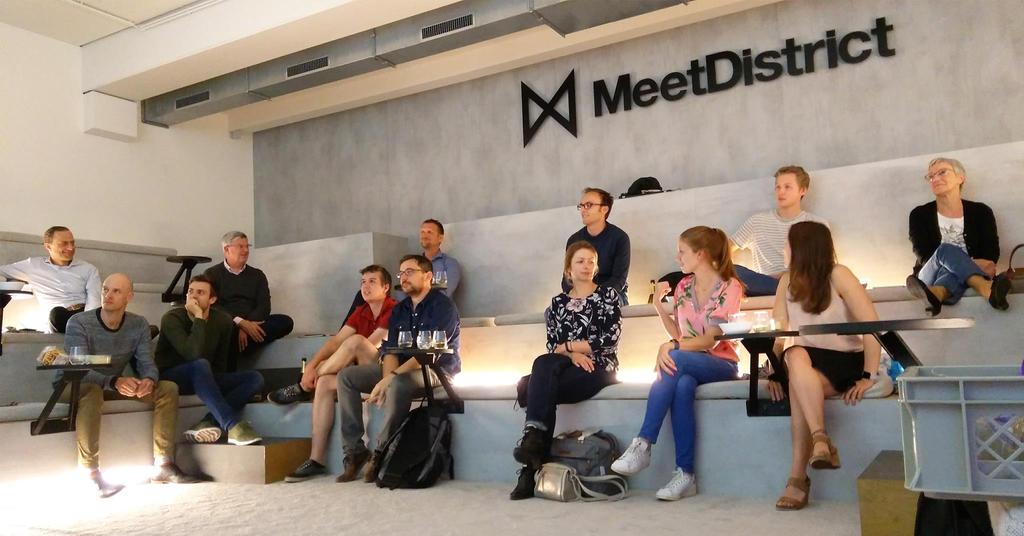 How can the first investor become the last point in the funding strategy?
Finding funding for a startup can be a long journey. Fortunately for young entrepreneurs, with the advent of marketplaces for investors and other financial instruments, startups got various ways to get the "long-awaited" investments.
We asked Dieter to share their motivational story about how they found their first investor. "We are a great example of a lean startup. I mean 'think big, but operate small.' We were able to grow organically. It means that we did all rounds of funding at the right time and got an external investment when we were 100% ready," said with confidence the Co-founder of RetailSonar and next explained his statement.
"In the first year, I gave all my money from the bank account to my first colleague to launch RetailSonar," started Dieter. "We have got first funding from the Belgium government because we presented an innovative research idea. Also, we succeeded in getting a Ph.D. scholarship for my first college, which helped in a very early stage. Once we were growing, we got a bank loan."
After a few seconds, our interviewee added the last point. "Three years ago, in 2018, we decided to scale towards European Union. At that point, we found our first investor, who invested one million euros in RetailSonar."
It is common for the startup's founders to become the first investors. Professional investors refer to it as "having skin in the game," which is a way to maintain control over the company's management and make critical decisions.
Impressive client's list
If you're a startup, you are most likely focused on one agenda – success. You probably have a great idea, maybe funding, and a fantastic highly-qualified team. Although there is one aspect without which it's impossible to get the success – clients. How to get customers is the big sleep-disturbing question for anyone thinking of starting a business.
The list of RetailSonar clients is impressive. "It's a 100% B2B – our customers are the CEO, marketing, and sales managers of large retail and service companies. We have about 70 active clients on the platform at the moment, mainly from Belgium and Netherlands. We have offices there, so we are mostly focused on the local market players from these countries. Our customers are supermarket chains, like Carrefour, big financial organizations, and telecommunication companies like Telco."
We became interested in if RetailSonar is planning to expand abroad. Let's see what Dieter told us. "We are working on the strategy to scale towards the European level at the moment. Our platform already has coverage in 11 countries. At the moment, we have a few discussions with potential partners from France and Germany."
How can location intelligence help to adapt your marketing strategy to customers' behavior?
Today's retail market is somewhat controversial, and consumer habits and behavior are rapidly changing. As such, retailers worldwide are turning to location analytics – the use of highly accurate location-based data. Location intelligence is becoming a critical aspect for marketers to provide a company with the best audience targeting strategy and offline attribution.
It is always interesting to know how entrepreneurs see why it is now the best time for their company to exist, and the Co-founder of RetailSonar explained to us his vision. "The reason is that customers' behavior became more complex and has changed by the influence of digital technologies and innovations," noticed Dieter. "To have observation and intuition is not enough today for our customers (retailers and service companies) to make the right decisions on the location. In 2021 you need advanced AI technology to predict what will happen if you choose this specific location. That's why we use data to avoid negative consequences."
"Instead of using technology to automate processes, think about using technology to enhance human interaction."
Tony Zambito
The talented, innovative, and hard-working team
What makes a startup team successful? Business experts state that background, prior experience, product knowledge, and industry skills predict a new enterprise's success. What the Co-founder of RetailSonar thinks about the team aspect? "We have a team of 35 people. It's a great mixture of developers, data scientists, and the commercial department. Mostly everyone has a Ph.D. and are very curious about data and alternative solutions – that's how we succeeded."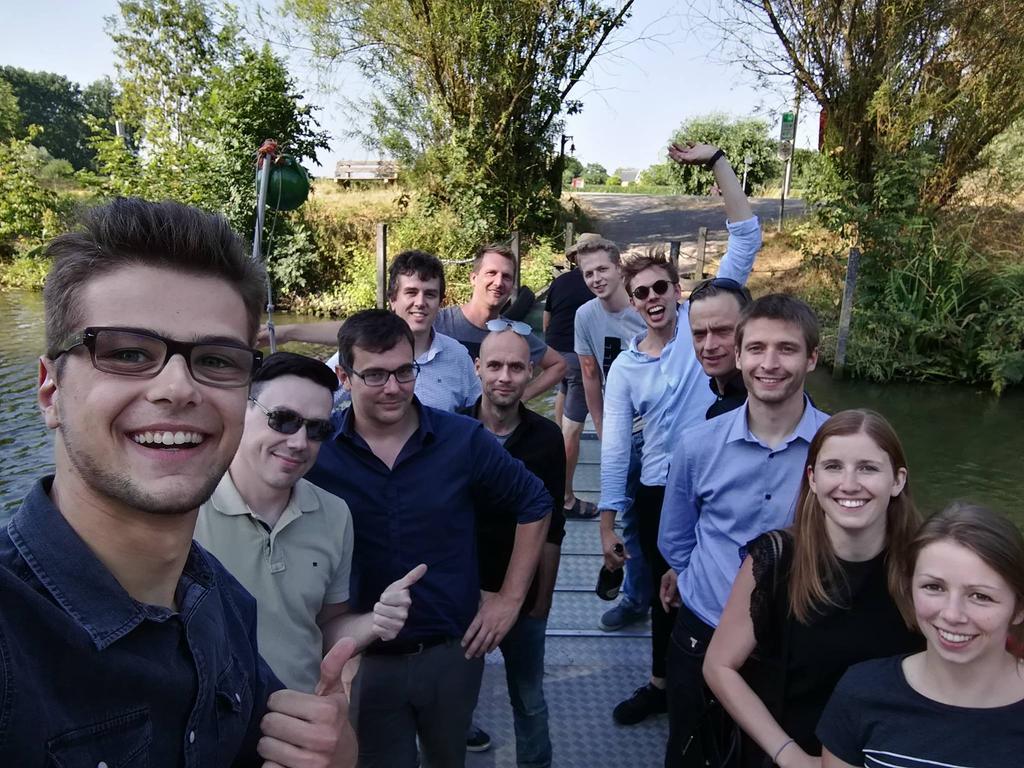 We became interested in what Dieter likes most about his team. At first, he shared with us that he is very proud of everyone and added the following. "What I like the most about our team is the enormous talents that we have, but also all my teammates are motivated and innovative people who are ready to work hard to find the best solution. I always wanted to have a sustainable company; this means the team is the key. If not the team, I think we wouldn't survive, working fully remotely during the COVID-19 pandemic."
"All my teammates are motivated and innovative people who are ready to work hard to find the best solution."
Dieter Debels
Data as the key measure of startup's success
Have you ever thrown a basketball being 100% sure that it will get into the basket? It's not always that easy in business. You can't plan if you have no frame of reference, and if we are talking about growing a business, it's metrics of success.
In the middle of the interview, we came to the metrics aspect and what Dieter thinks is crucial about them? "First of all, good question," stated our interviewee. "We are a data-driven company, and that's what we mean towards our customers, but that's also how we want to be for ourselves. We have a dashboard of about 70 KPIs that we measure every month, like sales, marketing, and operational metrics. When you are a startup, it's not enough to have just a bunch of enthusiastic people. If you want to scale, you have to use data, as it's also one of the keys to success."
Every startup has its parameters for measuring success, the Co-founder of RetailSonar agreed to share his ones. It turns out that even though data is the key to success, the company also focuses on other, more "personalized" metrics. "However, for our company turnover is not how much we earned; it's about what we delivered to our customers."
"However, for our company turnover is not how much we earned; it's about what we delivered to our customers."
Dieter Debels
How to become a European leader in location intelligence?
One of the business world's main rules is "business cannot survive if it does not grow." A growth strategy gives your startup a purpose, and it answers questions about long-term plans. We asked about Dieters' look at the future of RetailSonar. "We want to become a European reference in geo-marketing within 3-5 years," stated with confidence the Co-founder of RetailSonar. "Now we have a turnover of 2 million euros every year. We want that to grow towards 12 million euros by scaling up to other countries."
How can innovations and diversity become a threat for a startup?
According to Forbes, 90% of startups fail. Why so? Well, because most of these startups are not ready to face the business world's challenges and overcome them efficiently, finding the right one hundred and first solution after one hundred failures.
Every discussion of success metrics and plans cannot be complete without question about threats. Dieter highlighted one very unusual, or better to say not typical, aspect. "What we do, I mean geo-marketing, is quite challenging, as it's a new and very innovative area. We have overcome many issues already, but our biggest struggle is our market; I mean, Europe is a challenging area. Every country has its language, culture, and types of customers, and finding a solution to each case and situation means a lot of work."
Are there any alternatives for real entrepreneurs?
Switching from business aspects to more personal questions, we asked Dieter if he has a Plan B for his life without being an entrepreneur? "No, for the moment, I don't have a Plan B or any other alternatives. I tried to work in a company, but after a while, I realized that I have an entrepreneurial soul, and actually, I was a 'pain in the ass' for the company's management department," joked Dieter. "So I decided that if I want to create something useful, I have to do it independently, and that's why I launched RetailSonar."
"I decided that if I want to create something useful, I have to do it independently, and that's why I launched RetailSonar."
Dieter Debels
A book for inspiration
Of course, to be successful in any business, you need to learn from the best. But don't forget about inspiration. We asked the Сo-founder of RetailSonar about his sources of motivation. "Recently, I've read "Scaling Up" by Verne Harnish. I've got a lot of inspiration and some interesting ideas about what to do if you want to leverage the company."
Advice for young entrepreneurs
One of the best ways to get "working" advice is to ask someone who already achieved success. In the interviews, we often ask co-founders to advise young entrepreneurs. Let's see what valuable thoughts Dieter shared with our audience.
"You have to understand that it's more important first to prove your idea and get the right product-market-fit before you start raising funds. You can always do a lot by yourself without getting external money from investors. I mean testing your idea, proving the concept, creating a marketing strategy, but don't try to go too fast," noticed Dieter and added the following. "Be as creative as possible so that you can find simple solutions to tough issues."
"Be as creative as possible so that you can find simple solutions to tough issues."
Dieter Debels
To be continued…
Of course, in the next few years, the use of location intelligence in large retailers and organizations' marketing strategies will increase. However, a key benefit could be managing big data, namely to combine it in one place to explore and find solutions and decision-making, for example, on a next level location intelligence platform, like RetailSonar. This is the future of marketing – strategies based on time, location, and customer behavior.
Don't miss the best articles!
Subscribe to Blog Digest