How can a desire to help people lead you to a startup with a huge social impact?
When Chuck Hall created a 3D printer in 1983, he probably never thought of just how much it would revolutionize the healthcare industry. Additive manufacturing or 3D printing already has a rich history in the world of medicine, and its influence grows more and more every year. There has been no shortage of miracles, and that continues to happen.
We raised the topic of 3D printing's impact on the medical industry for a reason, as this technology has affected healthcare and the business in this area. Spentys is an example of how just two young entrepreneurs and their desire to help people through innovation in medicine led to a startup with clients across Europe and a team of 20 employees in only three years. We decided to talk to Louis-Philippe Broze – Co-founder of this startup, and discover the secret of his incredible success.
How to build a bridge between 3D technology and the medical industry?
In the last few years, 3D printing technology has taken the world by storm, revolutionizing the medical industry. Additive manufacturing in healthcare makes it possible for medical professionals to provide patients with a new form of treatment in several ways.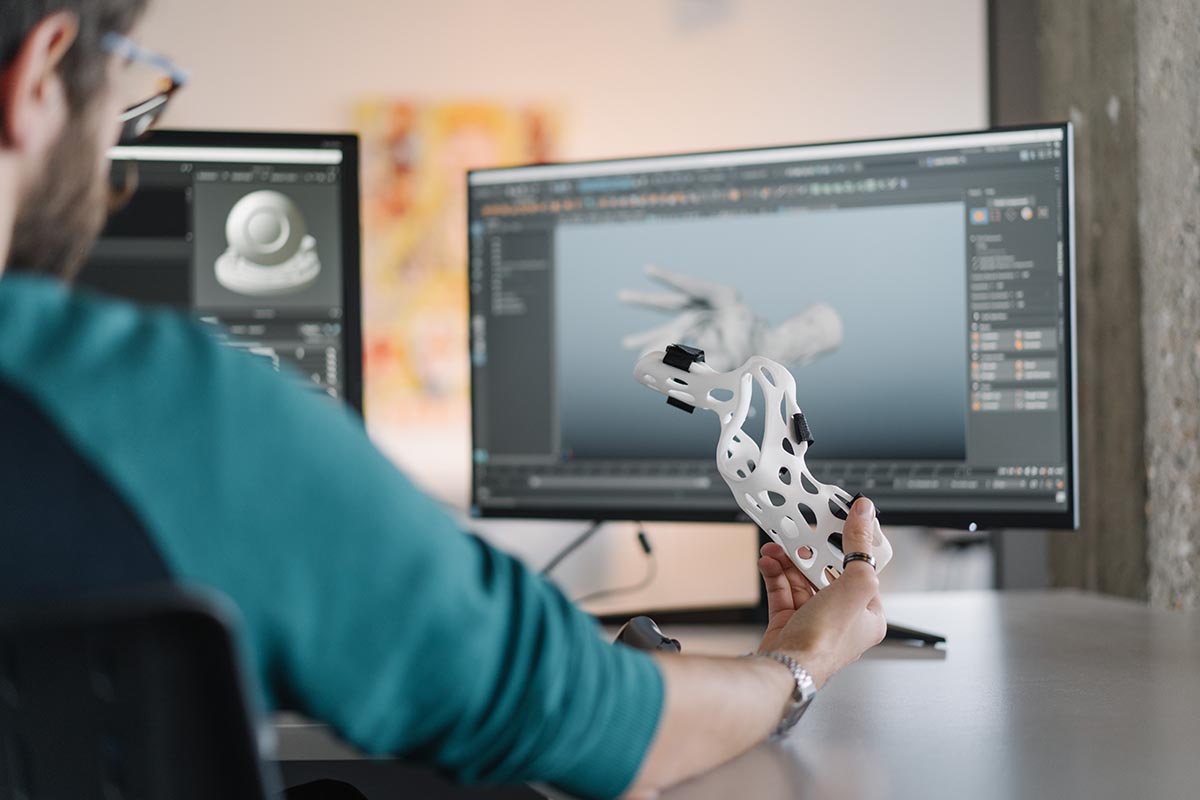 "Spentys is a bridge between the orthopedic medical expertise and the added value of 3D technologies for patients," started Louis-Philippe. After a few seconds, he added, "The basic idea was to use 3D technologies to print personalized and custom-made orthopedic immobilization devices that are going to be lighter, waterproof and way more comfortable for the patients. But now we are providing platform solutions that enable hospitals and technicians to 3D scan, model, and print orthopedic devices by themselves."
Saving time and money are essential goals in any business, and the medical industry is no exception. And what we learned from our interlocutor is that "recent advances of 3D printing in healthcare have led to lighter, stronger and safer products, reduced lead times and lower costs."
"Spentys is a bridge between the orthopedic medical expertise and the added value of 3D technologies for patients."
Louis-Philippe Broze
Social impact and opportunities of the healthcare industry
After Louis-Philippe briefly described their main activity and idea, our first question was, why did they choose the healthcare industry for their startup? The Co-founder of Spentys was delighted to tell us about the reasons for choosing particular the medical sector for their company.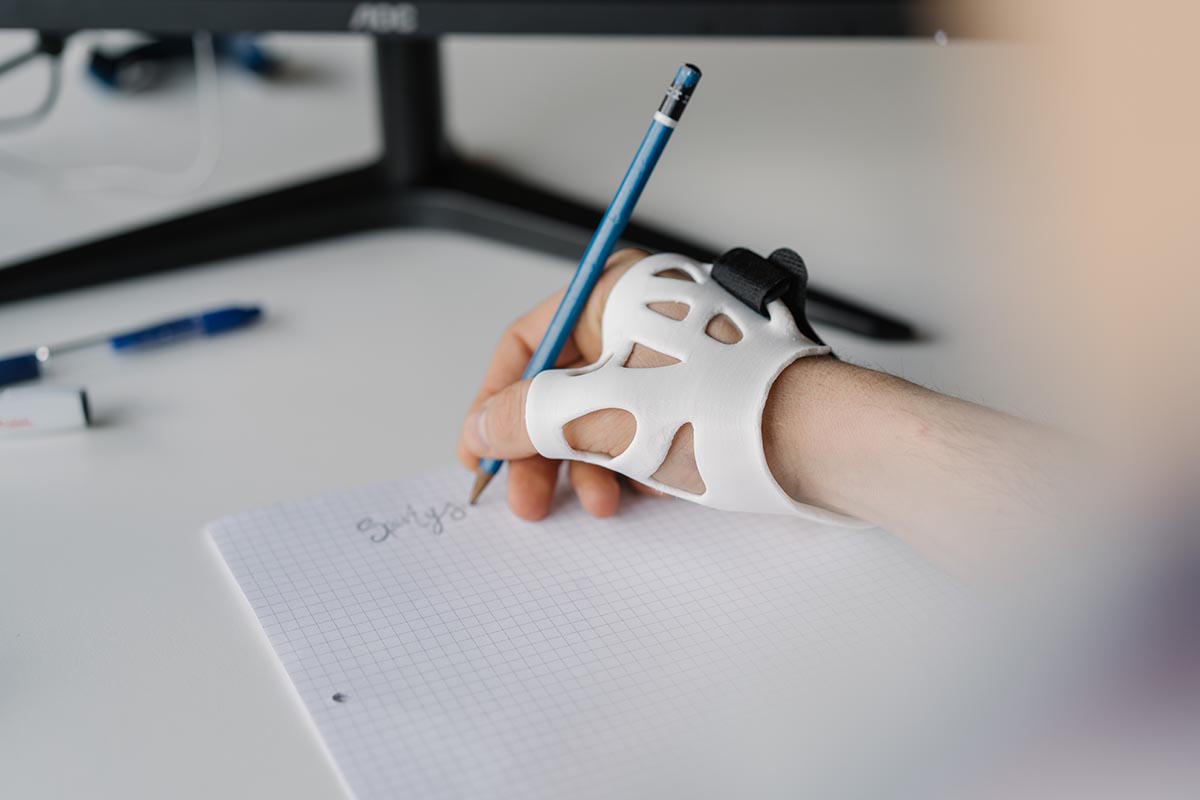 "I started a company with my friend, another Co-founder, during our study at the university. We both wanted to become entrepreneurs not for the money-making aspect but for social impact. That's why we have chosen the medical industry as it gives many opportunities to implement innovative technologies to improve people's lives." 
After a short pause, Louis-Philippe continued his story by giving an example. "We have a lot of existing technologies that still did not find their application but in fact could change people's lives, for example, patients with scoliosis or chronicle orthopedic pathologies. That's why we combined innovative 3D technologies and the medical (especially orthopedic) industry – to provide more comfort for patients, improve rehab period, and make orthopedic immobilization devices more effective."
"That's why we choose the medical industry as it gives many opportunities to implement innovative technologies to improve people's lives." 
Louis-Philippe Broze
What benefits can get a startup from participation in the accelerator?
Many successful entrepreneurs and familiar brands that we use every day like Uber, Airbnb, Dropbox went through acceleration programs. We can't say that this directly affects whether your business will be successful. But co-working, the right acquaintances, and the right environment can help you create a sound basis for further developing and improving your product/service. And it was not by chance we mentioned this, since, during our interview, it turned out that Spentys were also participants of the accelerator, but not in the traditional way.
"We knew we couldn't make everything by ourselves, and we needed external expertise. Belgium's government provides MedTech acceleration programs, and in Brussels, there is a very developed MedTech environment. That allowed us to get in touch with experts from the medical industry, regulatory affairs, and well-equipped prototyping labs," shared with us interviewee.
How to convince investors?
The "funding" question is a cornerstone and always tremulous for young entrepreneurs. At the same time, the stories of our interviewees are still unique. Louis-Philippe shared their motivational story about how they found their first investor.
"We received our first funding from a business-angel six months after we launched the company. We met him during the networking event, where we pitched our idea. The first thing that convinced him, and I think that's why he believed in our idea was our vision of what we were developing – implementing 3D technologies into the orthopedic industry. And the second thing was that we already obtained some meaning, had a few prototypes which we tested on patients, and got very positive feedback. We were down to earth, but we knew that our technology and product's potential was huge. That made him believe in two young guys and invest in our company."
This story once again confirms simple truths – be sure, be ready, believe in yourself!
"We were down to earth, but we knew that our technology and product's potential was huge." 
Louis-Philippe Broze
Geography of clients
"Significant results for a 25-year-old first-time founder," was our first thought when Louis-Philippe shared with us the impressive geography of Spentys' clients. "We launched our company in Belgium in 2017, and now we are active in Belgium, Switzerland, France, Germany, Netherlands and a little outside of Europe. We are in contact with patients, but our main paid customers are hospitals and orthopedic technicians. By the way, we have just entered the Ukrainian market and started from Kyiv."
Undoubtedly, the technologies offered by Spentys will find its consumers on the Ukrainian market. Welcome on board!
How first customers and failures can bring your startup to a new level?
The company's success does not always depend on the first customers, as we saw after a fascinating interview with the Co-founder of Spentys. "In the beginning, we had some issues with understanding our market and target audience.  We made some mistakes, and it is normal for young entrepreneurs, but we paid for them by losing some customers and their trust in our product and idea. After that, we changed our position on the market, developed a new strategy, business model, and product, which brought us to another level," confessed Louis-Philippe.
Ups and downs unite all entrepreneurs. Still, in our interlocutor's case, failures caused incredible growth and helped determine the startup's strategy and further development goals.
"We changed our position on the market, developed a new strategy, business model, and product, which brought us to another level." 
Louis-Philippe Broze
Product's maturity and contracts worth millions
Expanding the first customer's topic, our interviewee convinced us that a business's success largely depends not on experience and knowledge but dedication and perseverance. Louis-Philippe gave a vivid example, "Since we launched the company, we have been in contact with the hospital in the Netherlands. They were not our customers but wanted to give their insights and expertise on our product's development.  After 2,5 years of cooperation, feedback, and adapting the product to their needs, they finally signed a contract with us for two years. They showed us that all the efforts we did to reach the maturity of our product were not in vain." 
It is never too early to change lives
After discussing the business's key aspects and the reasons that influenced the medical industry's choice as the major area of the startup's activity, we nevertheless asked the Сo-founder of Spentys why it is now the best time for their business to exist?
"Business, government, society, and scientists need each other. Thanks to mutual support and exchange, we can achieve incredible results that will completely change individual medical devices' approach and significantly improve and make life easier for people with orthopedic disorders. Spentys, as a business link in this chain, can help to bring innovative 3D-printing technologies into the healthcare sector, in particular the orthopedics," the interlocutor assured us.
A growing team is not only a blessing but hard work!
Among the most challenging aspects of building a business, we often mention financing, strategy formation, and finding investors. However, without the right team focused on results, even the most successful idea, backed by millions of investments, will drown.
We inquired about Louis-Philippe's opinion and asked what he thinks is the most important for the team. "I think it's a mix of aspects, but being a professional with a proper sense of responsibility is the most important.  That is what we try to develop in our company's culture – when you do something, you do it 100%."
After a short pause, Louis-Philippe also admitted that there is something that worries him as a leader and Co-founder. "We started a company together with my friend, and now we have 20 co-workers. We must empower them with the same energy and vision. But if we can't manage this, it can cause an inefficient team and money/time loss."
"We must empower them with the same energy and vision."
Louis-Philippe Broze
The right approach and strategy leads to success
The current situation at Spentys reminded us of an avalanche – the right strategy and approach allowed the startup to develop and grow even faster than expected. "Currently, we developed a new business model for hospitals, and we get more and more traction on this model. We are signing contracts more easily. Spentys is growing, and actually, we didn't expect it so fast."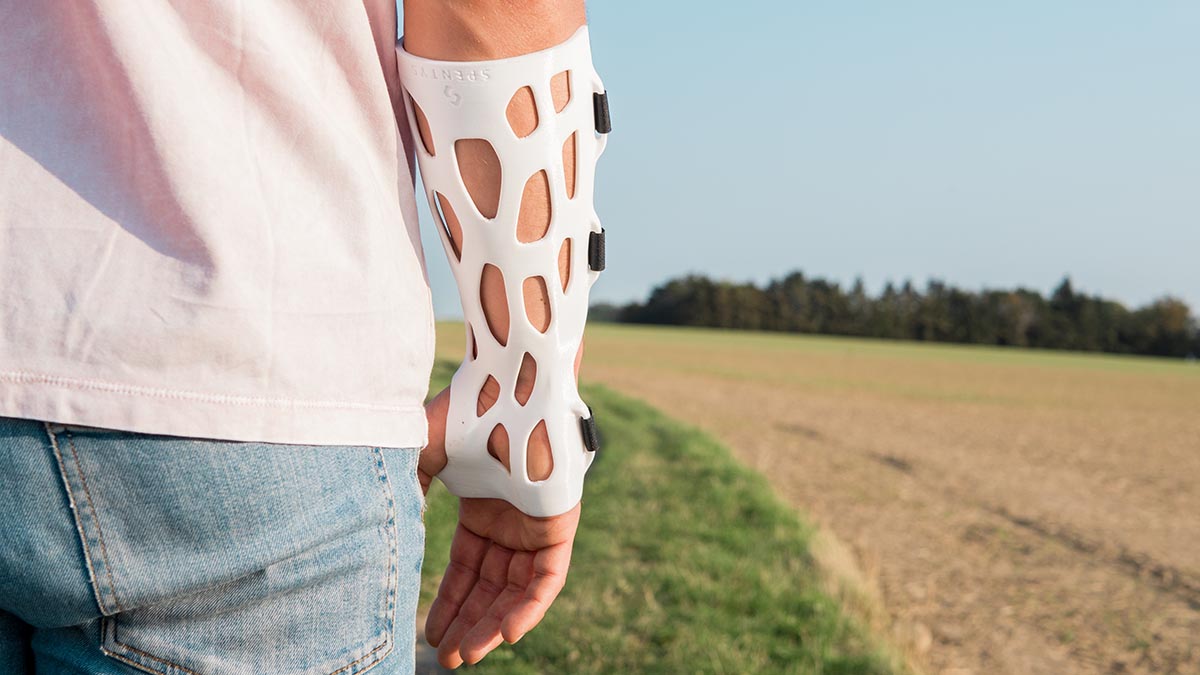 COVID-19 – a threat even to a startup from the medical industry
Even though COVID-19 has affected the medical industry, our interviewee showed that in any situation, the principal thing is to remain positive, not to give up, and act. "Of course, COVID-19 influenced our company. We had to move our activity into the area of personal protective equipment. It helped us to stay afloat. Because of the situation, it is difficult to get back on the market and contact hospitals, but we are doing our best."
While governments are taking significant steps to tackle the coronavirus, companies are rapidly adapting to changing needs. Simultaneously, the current situation with the pandemic has pushed businesses to develop and realize their weaknesses. "Depending on the situation in the world, I would say everything that relates to COVID-19 and carnitine can become an actual threat to any business."
Expansion plans and how to measure success
Growth from 2 to 20 employees in 3 years, entering foreign markets, large European hospitals among clients – what can speak louder about the company's success? Of course, we asked how Spentys measures success and received a classic but frank answer from our interviewee. "It depends on the department. I mean, if it goes about sales or marketing, then it's turnover and leads. But what is crucial when we are talking about success is feedback from our customers."
Even though Spentys is only three years old and COVID-19 did not affect them in the best way, Louis-Philippe is optimistic and even revealed their plans for the next year. "I think our plans for the next few years are to expand more abroad. We want to achieve our product vision so we can set our competitive edge on the market. We want hospitals to use 3D technologies more because they change and improve the treatment and rehabilitation protocols."
But what is crucial when we are talking about success is feedback from our customers." 
Louis-Philippe Broze
Advice for young entrepreneurs
Another exciting moment of every interview with young entrepreneurs is when we ask them to advise other startuppers, who are at the beginning of "yellow brick road."
"Just do it! There are no excuses. Just find what motivates you and what drives you to bring something good into this world," confidently stated Louis-Philippe.
And already at the end of the interview, our interlocutor explained his motivational advice by giving an example of his own success. "We did it without money and experience in the medical industry. My Co-founder has an IT background, and I am just a business guy. But we were 100% sure about our idea and what we want to reach and that our product can have a tremendous impact on people's lives; that's how we could convince our first investor and customers. Be ready to listen to the market and customers, to get different feedback and work on your technology or product."
"Just do it! There are no excuses."
Louis-Philippe Broze
And in addition
Mass production and patient-specific capabilities are among the most significant factors to consider when looking at the impact of 3D printing on the medical device industry. This industry is still very young but rapidly growing, and it will continue to be a fascinating one to watch as it affects people all over the world.
As for Spentys, as participants in developing and applying 3D printing technology, we came to the following conclusion. In the 1980s, the slogan "Just Do It" turned niche brand Nike into the world leader in sporting goods. Who knows, but perhaps not as a slogan, but as a motto, this phrase will lead the company of our today's interlocutor to their beautiful goals. And we will be happy to watch the company's success, whose goal is to provide people with a comfortable life.
Don't miss the best articles!
Subscribe to Blog Digest