Over the past 15 years, iGaming has become one of the fastest-growing industries in the world. According to Transparency Market Research, the industry's turnover will reach $100 billion by 2024.
Unsurprisingly, online gambling is taking over the business markets worldwide, and you can find iGaming centers anywhere, as you can match the industry's revenues and scale to the film and music industry.
The primary reason for the iGaming industry's growth is the high rate of technological progress and the use of innovative technologies.
Despite the COVID-19 challenge that we have this year, the iGaming industry is growing. Why? It's simple! This business is ever-changing equal to customer needs, and therefore it goes hand-in-hand with technology.
Collaborating with technologies such as cryptocurrencies, blockchain, VR, 5G, and artificial intelligence, the online gambling industry's future looks even more promising.
But let's dig deeper and find out the opinion of someone who knows everything about iGaming, what this business has built on, how to lead a team, and what goals one of the largest companies in this industry has set for itself. Buckle up! The game just started!
The best customer experience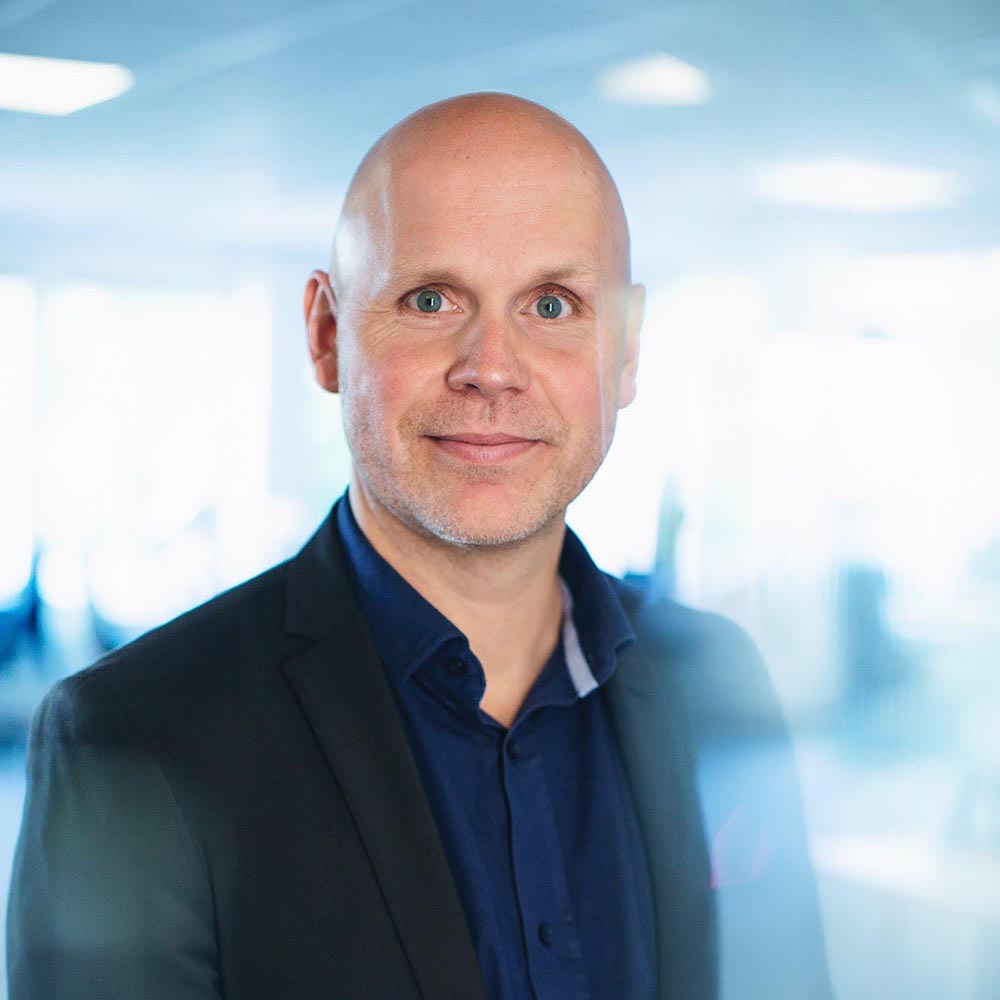 We were lucky to interview 48-year-old Peter Frey, who knows everything about how technological innovations have influenced the online gambling industry. He is a CPO (chief product officer) and a CTO (chief technology officer) of one of the oldest iGaming companies called Betsson Group and is responsible for the product and technology development. Peter explained their company's key idea to us. "We work in the iGaming industry. That means we provide, basically, two services for our customers: sports betting and online casino gaming," stated Peter.
Our interviewee also emphasized: "It may sound like a cliche, but what we are doing, our vision is to provide the best customer experience in the industry. We do this by providing innovative products – our in-house technologies and external platforms. So it's a mix of things – a melting pot in some sense."
From land-based casinos to biggest iGaming company
After a brief introduction to what the company does and its fundamental idea, Peter also shared how it all started. "We've been doing this since the 1960s'. We started from land-based casinos in Sweden (we developed from there), and in the 1990s' we moved online. We were one of the first gaming companies who have implemented digital technologies and offered online services to the customers."
We wondered, how does the company look like now. And Peter shared their successes with us. "We are a global company, headquartered in Malta. We base our offices in Sweden, Hungary, Georgia, Estonia (Tallinn), and Ukraine. Betsson Group employs 18,000 people, and around 600 are working in a product and tech development department."
The company's long history and offices around the world speak for itself. Betsson Group has been a leader in the gambling market for the last 60 years.
B2B or B2C – that's the question
To understand Betsson Group's scale in more detail, we asked our interviewee to tell us about their primary audience and which clients they are targeting. "We have both B2B and B2C," shared with us Peter, and explained the whole idea next. "We are providing services to the customers who want to entertain themselves – get a bit of excitement, kill some time and have fun, and since we are an iGaming company, get the thrill from the game. But since we have built our technology (for the sports betting part), we also provided our sportsbook as a B2B service to the other companies."
This approach justifies itself, and clients' incredible geography confirms it. "I think our market is in 20 countries. We have Western Europe, South America, and Africa, and we have regional teams working with all these different markets."
An integrated approach to finding clients
The conversation about finding clients with company representatives always gives us some notable advice—the strategy of getting clients not always unique but can show what methods work great. "With B2C, there are many ways we can find our customers. We have affiliates, marketing, and returning customers. Affiliates are a big part of the iGaming industry. A lot of customers are coming in through the affiliates to our landing page, and then we convert them into customers." Peter continued: "And we also have our marketing department. I mean, brand awareness is so important for the gaming industry. So there are a lot of promotional instruments that we use, like advertising."
Another question that we had is the image of the "favorite" client of Betsson Group. According to Peter, this is the person who goes through all an exciting journey that their service offers – from sports betting to online casinos and get a wonderful experience.
Customer needs will always show direction for development
Wide spreading of technologies and innovative solutions are among the reasons the iGaming industry is so popular. Advanced technologies offer better themes, graphics, pictures, and soundtracks that make online gaming even more appealing for customers than traditional land-based casinos. The CPO and CTO of Betsson Group had confirmed our assumption and shared with us some insightful facts. "When you look at casino-gaming as a total, it is still very much land-based then online. I don't have the exact statistics, but around 90% of casinos are still land-based. Instead, Betsson Group is almost 100% online – we are developing our future in the digital area."
Expanding on how clients' needs affect a company's development strategy, Peter explained to us next: "The reason is that people's behavior and preferences are changing towards digitalization and online media. You even can see it now, during COVID-19 and pandemic – people are staying more at home and prefer digital online-gaming. And for us, it's super exciting to be on that receiving end."
COVID-19 VS iGaming
COVID-19 outbreak is affecting every aspect of life. One measure taken to fight off the global pandemic is social distancing. With many people worldwide staying at home, the iGaming industry has seen the most significant number of clients during the quarantine. What does Betsson Group think about this? "The COVID-19 situation has proved to us we are developing in the right direction. It is an awful situation for the entire world, and I respect it, but from the business side, we have to adapt to our customer's needs."
Peter shared with us their vision of the current situation. "We have a global reach and a big product development department; we own our technology, which is awesome because we can provide a wide range of services, and can be quick with adapting to the behavior and requirements of our customers."
What attitude should you have to lead the team?
"Coming together is a beginning. Keeping together is progress. Working together is a success."

Henry Ford
Although Peter is newly Betsson Group, his previous experience and current results as the CPO and CTO show his robust features as a leader. That's why the conversation brought us to the team's question and what Peter likes most about his staff. "I am in Malta and lead the product and tech development department with 600 employees. We are building a new corporate culture in Betsson Group. Many companies like to talk about an agile way of leading the team, but most of them pretend and lose touch with the staff. The most exciting thing about working with the team is changing the journey and the fundamental principles together. Another thing is an attitude to lead the team; I mean to respect people, optimize the work process, and so on."
Qualified development team in eastern Europe
As a software provider operating in Ukraine for over eight years, it was unexpected for us to know that Betsson Group has a branch and a Ukraine partner. So we asked Peter about their relationships with the Ukrainian team and why Eastern Europe's remote programmers are beneficial? "We have been in Ukraine for over ten years. Our branch in Kyiv employs 50 people. But what we like in particular about it is the talented and qualified staff for affordable prices, and the vibe; it means that people are very dedicated to the company. Today, the Kyiv development team is one of the most important."
Time is the most accurate measure of success
Peter surprised us with an unusual answer to the metrics he uses in Betsson Group to measure its success. "We have ARR, but I would say the most important KPI that we have is timeliness. I mean, how long does it take to create an idea, develop it, and then deliver it to our customers as a service or a product. Another thing is how fast we can go into the new market. How long does it take to create a new brand, for example?"
Expanding plans
The discussion of the success measurements brought us to the question about plans, where the CPO and CTO of Betsson Group was positive but rational. "I can't give you any numbers, but how we plan to grow is, of course, new markets. We plan to expand in the USA, for example, and that's official information, not a secret. It is a tremendous opportunity for us and the industry. We go to the US with a B2B partner, but we are also planning to grow in existing markets, too – South America and Africa. If we talk about Western Europe, it's not the same growing speed as before, but we keep going." We can only wish good luck to Betsson Group and further progress.
The biggest threat for every iGaming company. Watch out!
Every discussion of business and its future cannot be full without question about threats and dangers. Peter Frey highlighted one aspect that gambling companies should be concerned about. "I would say, cyber-attacks are one of the biggest threats for such industries like iGaming and all digital technologies, I mean when someone is trying to bring your services down. It's one of the biggest threats for us, and we have to protect ourselves from cybercriminals."
The most desirable destination of the iGaming industry
You can find iGaming hubs worldwide – Gibraltar, Isle of Man, and even the Philippines—but Malta is firmly placed as the most desirable destination in the iGaming industry. Why? Convenient legal regulation, a top business center, an ideal climate, and an attractive culture are just a few of the advantages of this location. Peter only confirmed our thoughts when we asked him why he moved to Malta from Sweden. "Malta is the heart of the iGaming industry. To change things, I needed to be where all the action is concentrated."
Personal attraction or how to find balance without looking for it?
The iGaming is an innovative, unpredictable, unique, and relatively young industry that is not suitable for everyone. However, if you are ready to immerse yourself in international culture and learn how to adapt to changes, you will have an exciting opportunity to gain invaluable experience.
Peter Frey – the CPO and CTO of Betsson Group, is among those who appreciate the online gaming industry's changing atmosphere. "I love the change! It is the only thing that is constant! And working in the industry of online gambling, you are changing every day. That's why I am enjoying working for Betsson Group."
As we understood that working in iGaming takes all your free time, we asked Peter how he finds a balance between work and family. It didn't take him long to give us an answer. "I don't consider my work being work, so the word 'balance' is inappropriate in my situation. When you have a business that works on a 24-hour basis, you blur out the lines. So, in my case, ask my family this question."
Always go forward
One of the personal questions we ask our interviewee during the conversation is advice to themselves, but younger.
According to Peter, he would tell himself next, "Take every chance, jump on the opportunity, and if you feel that this could be something you would like to do, go for it because you will never regret taking a chance but regret the 'if' word. Sometimes you will fail, but sometimes you will succeed, so always go forward."
Peter didn't surprise us with his answer, and neither do the most successful people who know how to achieve their goals.
A true source of inspiration and good experience
"If your actions inspire others to dream more, learn more, do more, and become more, you are a leader," John Quincy Adams.
At the end of our interview, we asked if Peter Frey has any executives as sources of knowledge, experience, and inspiration. "I don't think there is a particular person whom I follow. I try to pick strengths and knowledge from every prominent leader and not only from the industry but also history, track their success stories, and learn from their mistakes."
Our last question to the CPO and CTO of Betsson Group was about the books to advise young entrepreneurs. "If you are in the software industry, read 'Implementing Lean Software Development: From Concept to Cash' by Mary Poppendick and 'Reinventing Organizations: A Guide to Creating Organizations Inspired by the Next Stage in Human Consciousness,' by Frederic Laloux."
Next level
The iGaming industry has lots of potential. One of the primary advantages of online gambling is the active use of technological advances and innovations. The industry supports tech progress by introducing various ideas into their games and services.
For example, iGaming platforms adopt various cryptocurrencies such as Bitcoin, Ethereum, Litecoin, Dogecoin, and BitcoinCash as a payment method.
We can expect sites to bring together more interests and needs in one place to become a "one-stop-shop" for people. Ultimately, this will have a relentless impact on the lifestyle, travel, food, and entertainment industries.
Thanks to the active development of the iGaming industry, fans of gambling and betting can now immerse themselves in the game without making off the couch.
Don't miss the best articles!
Subscribe to Blog Digest